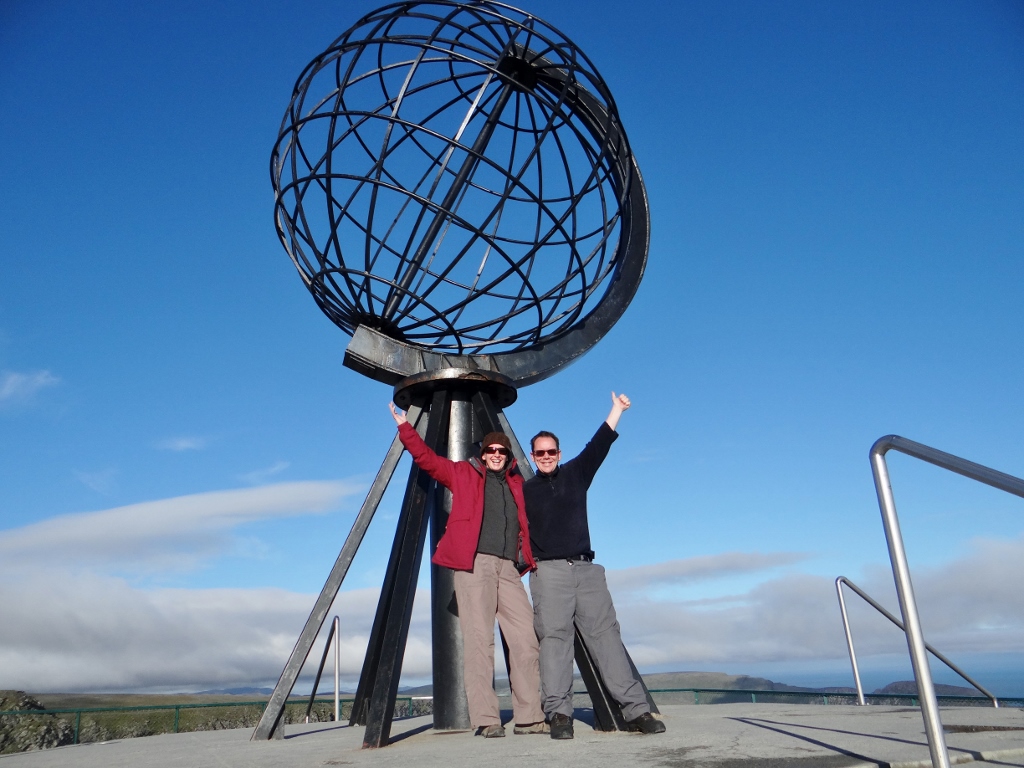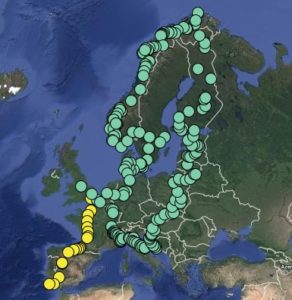 As we waved goodbye to 2016, sitting watching a million pounds worth of fireworks over Gibraltar, it got us thinking about just how much we had done and where we had been over the last 12 months.
We were both amazed at how much we had managed to cram in, so thought we'd share with you a little review of what we've been up to. Please don't expect motorhome magazine style photos, or ones that will win prizes, this is just real life. Hopefully though, the photos will give you a taste of what you can do and see over 12 months in a motorhome in Europe.
If you want more information on any of the places we went to you can click on the links in the text below, or go to the map of all of our trips, click on the dots and they will show you a short summary of that location, and provide a link which takes you to our blog post for that place. If you want to know what all this fun cost us, have a look at our 2016 cost summary here.
January
After Jay was Best Man at a wedding and I had my head shaved for charity, we set off on Wednesday 27 January.
We drove across France, nipping into Belgium and Luxembourg before making a bee-line for The Alps and the snow.
February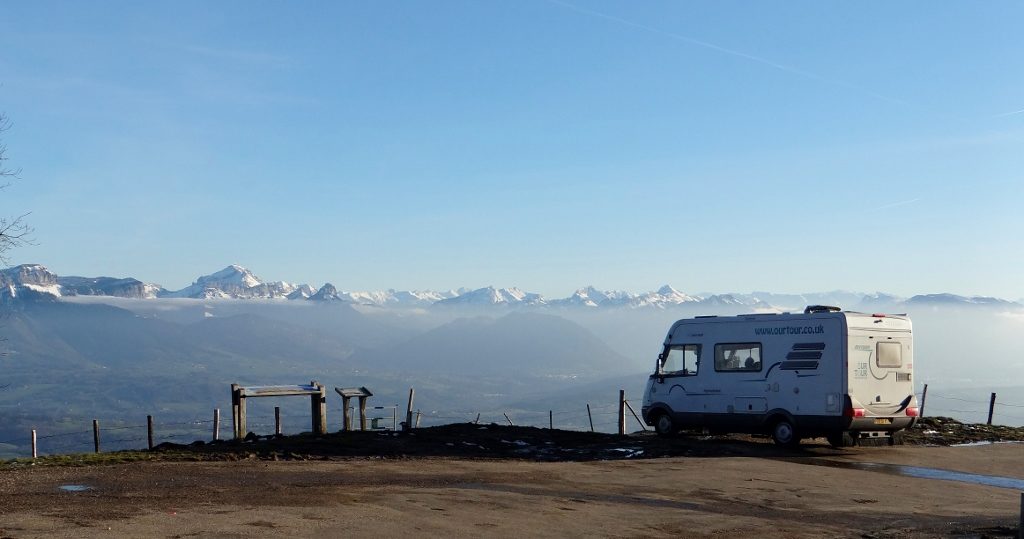 Our first view of the Mont Blanc massive from a lovely little free camping spot. From here we headed for a few ski resorts to test out Zagan's wintering ability. It turned out he was much better than we were – ending up having to come off the mountains because we were short on gas.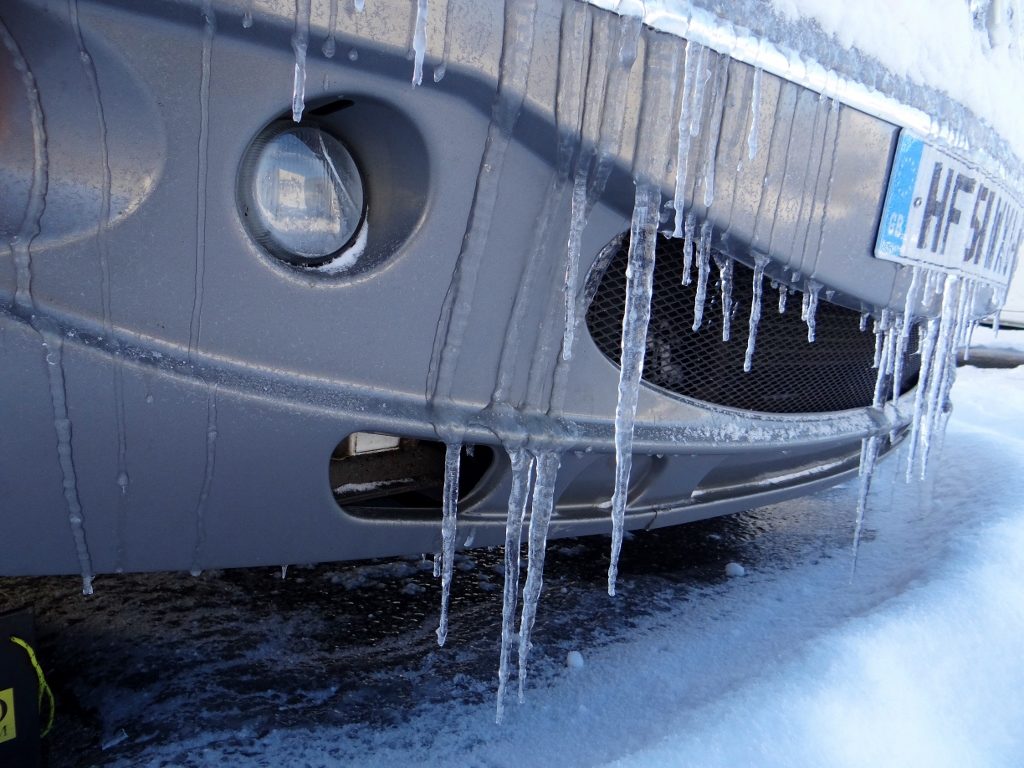 We got a bit more snow than we bargained for in Le Praz de Lys – minus 10 at night and our first chance to test out our snow chains getting out of the aire!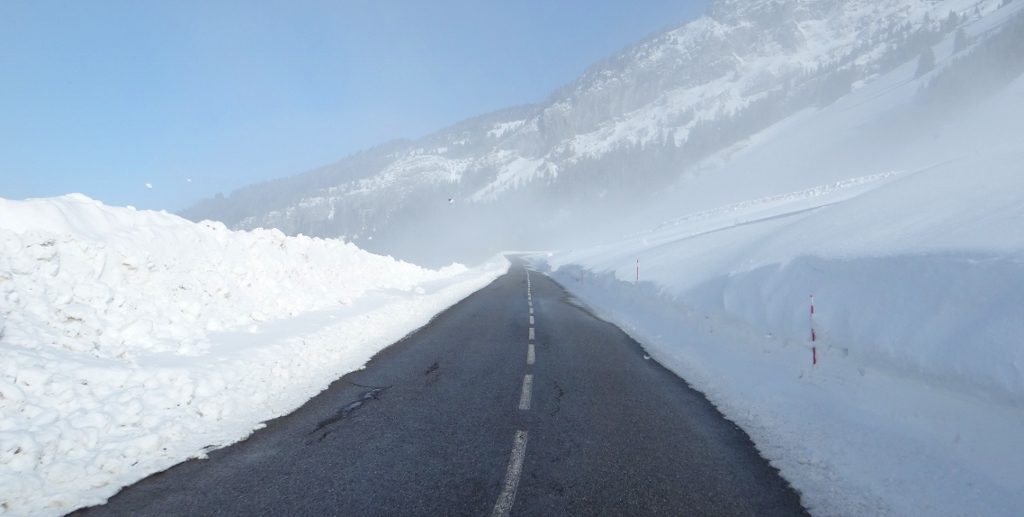 While the snow was piled high across the mountains, the roads were kept nice and clear as we slowly made our way to Chamonix to watch The Kandahar.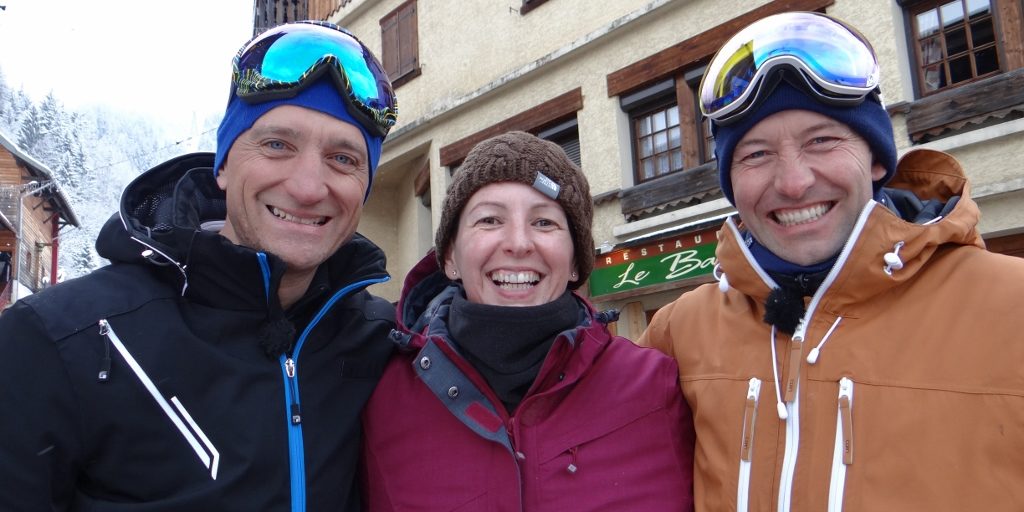 While enjoying the party at the final men's downhill of the ski season, The Kandahar, we bumped into Ski Sunday legends Graham and Ed. After the racing we drove through the Mont Blanc tunnel into Italy.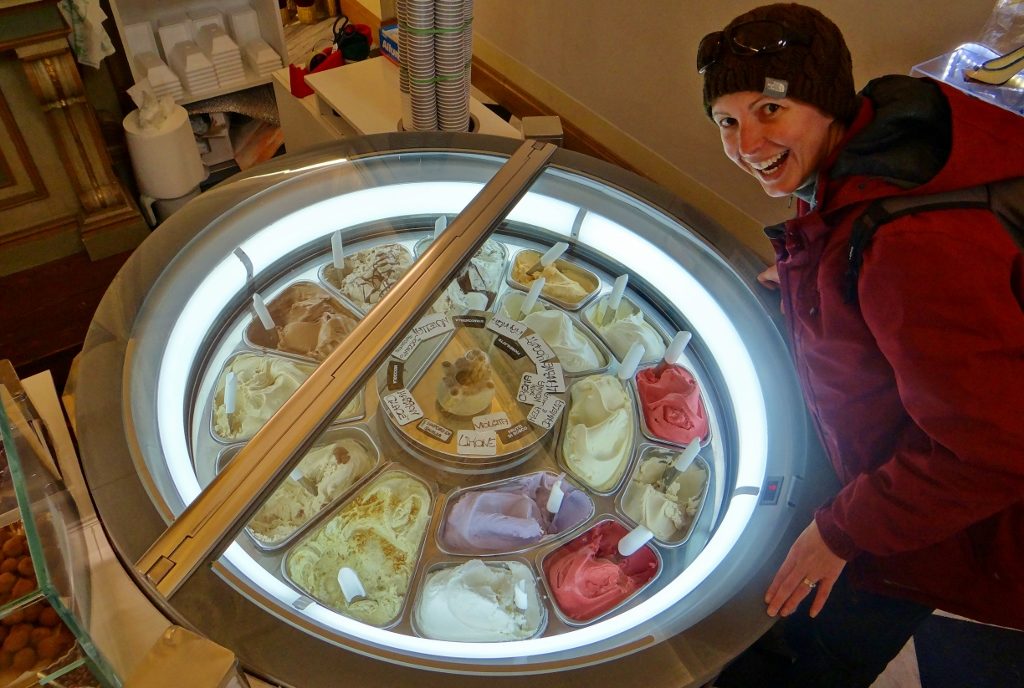 Spotted this rotating ice cream machine in Aosta and even with snow on the ground, it would be rude not to try a flavour or three! Next stop was Turin where we spent two days immersed in different types of culture – one day we checked out all the locations from The Italian Job film, the other we toured the Egypt museum.
March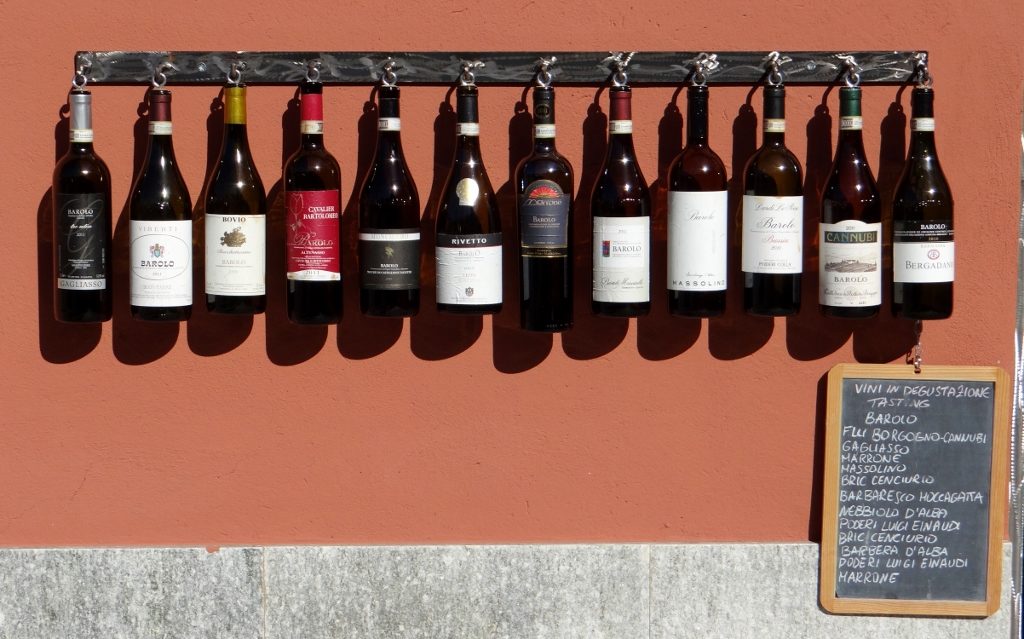 Time for some sunshine, so we headed to the vineyards where they produce Barolo wine, and soaked up the atmosphere – and a bit of liquid refreshment. After the wine region we headed east through cheese, ham and balsamic vinegar territory, stocking up along the way – we love Italians and their love of food.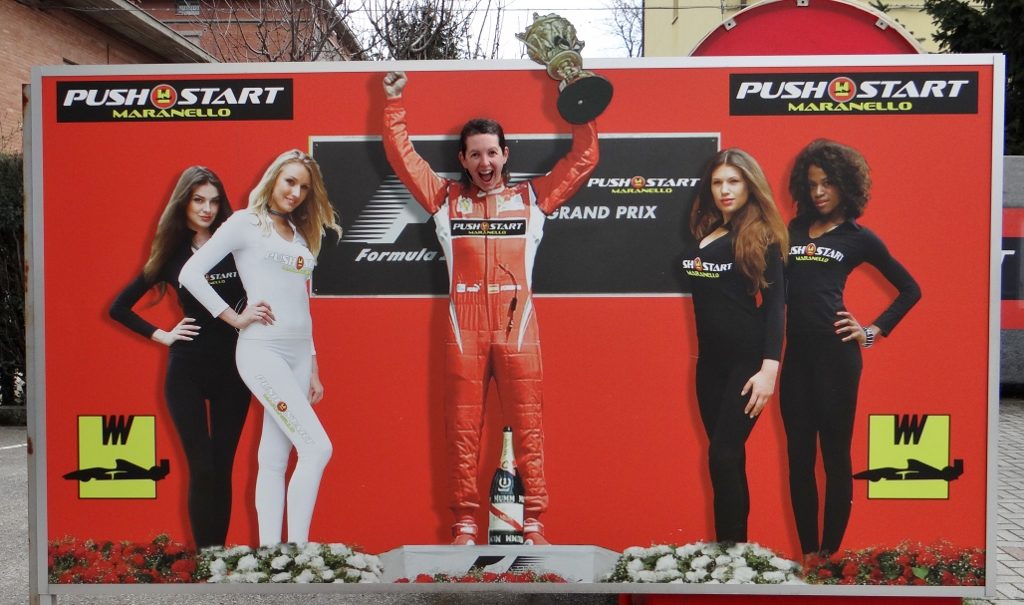 From Italy's love affair with food, to another of their passions – racing. First stop Maranello home of Ferrari, then onto Bologna to tour the Ducati museum. Finally we stopped by the track in Imola to pay our respects to Ayrton Senna.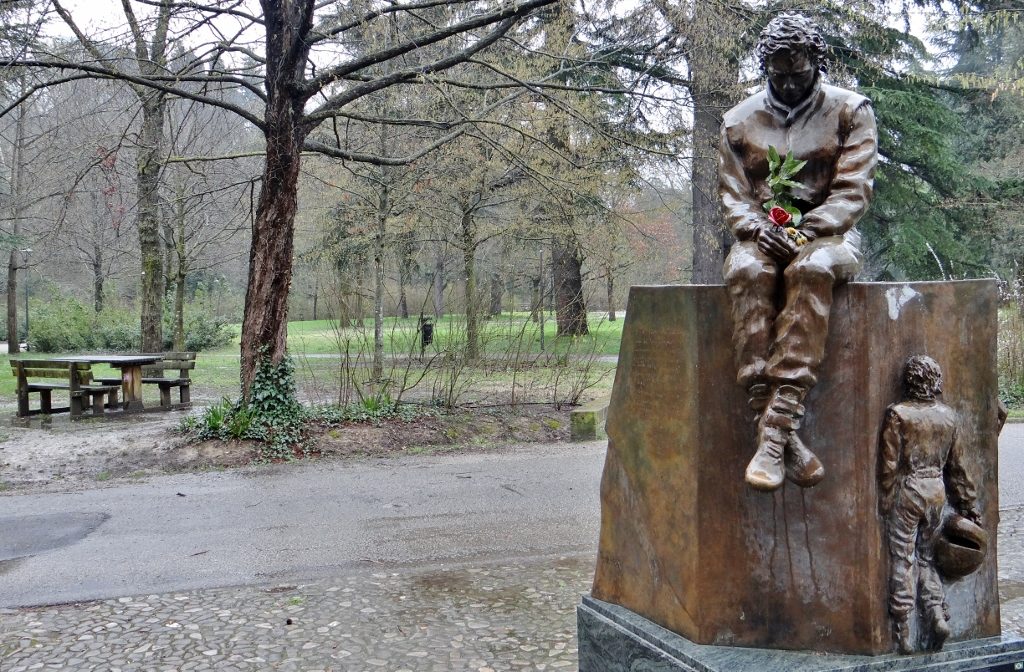 Reaching Italy's east coast Charlie made the most the sunshine on the beach in Rimini, before we nipped inland to tiny San Marino.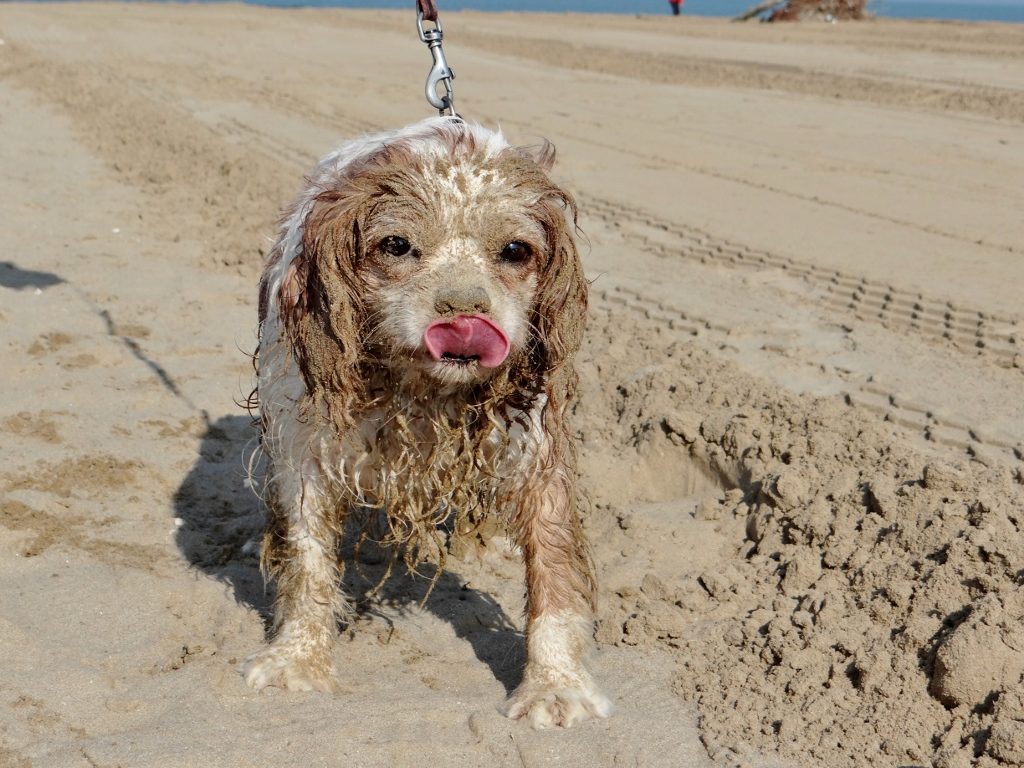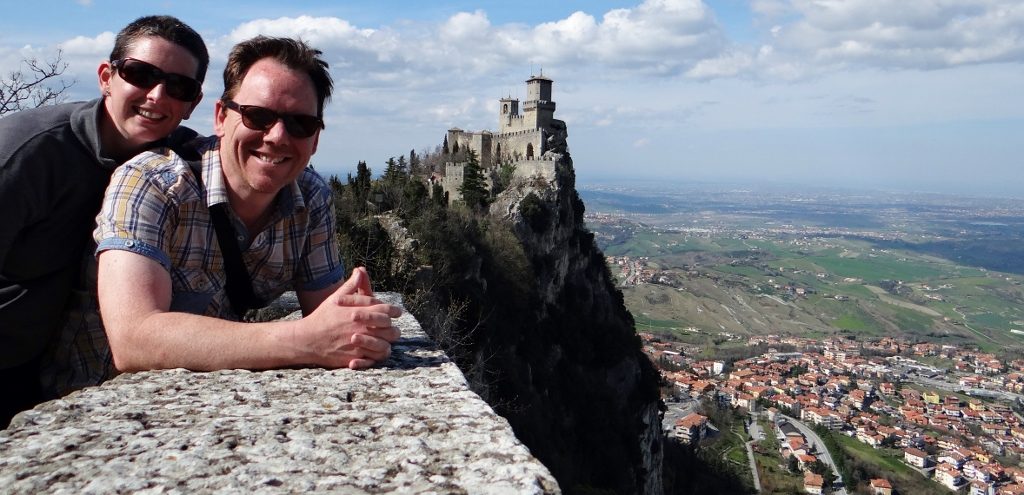 April
We caught a ferry from Ancona to Split in Croatia, where we slow down and stopped – for two weeks in one place. We had a great time chilling out at Camping Rozac and watching dolphins swimming in the bay each morning before breakfast. We left fully recharged and ready for our trip north – a trip of over 2000 miles which would take us to the top of Norway.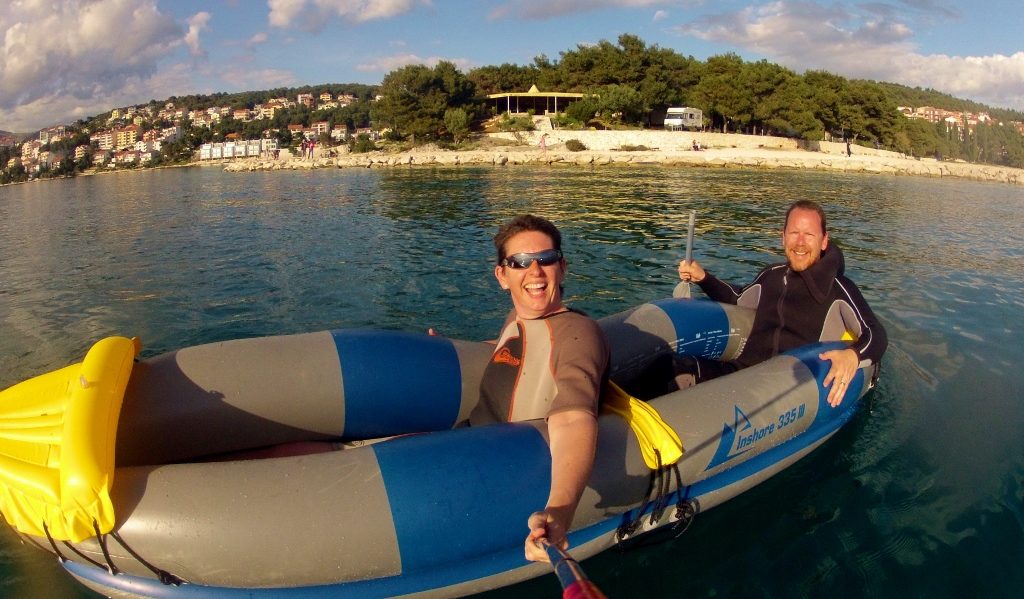 With glorious weather, we had a good look around Croatia for a couple of weeks, seeing sites we'd missed on our previous trip here; such as the waterfalls in Krka.
May
Into Slovenia, we headed north and blasted through Austria. Stopping off for a couple of days in Vienna to see the beautiful city and visit its famous art history museum.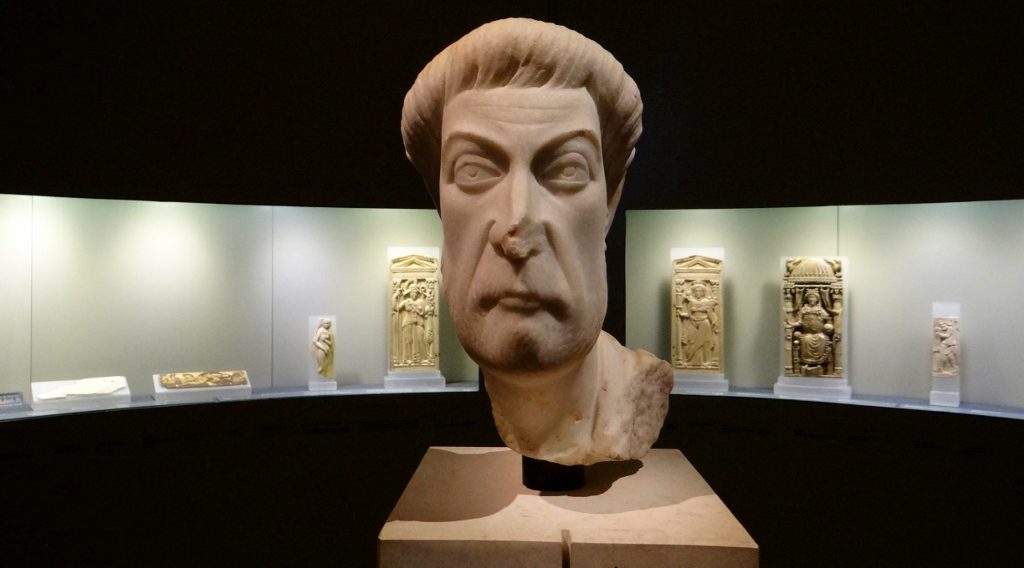 North through Slovakia, we found a lovely little brewery in Trencin and stopped to sample their wares. Then made our way into the Tatras mountains, sadly the weather wasn't on our side, so we didn't get to see much when we took the cable car to the top.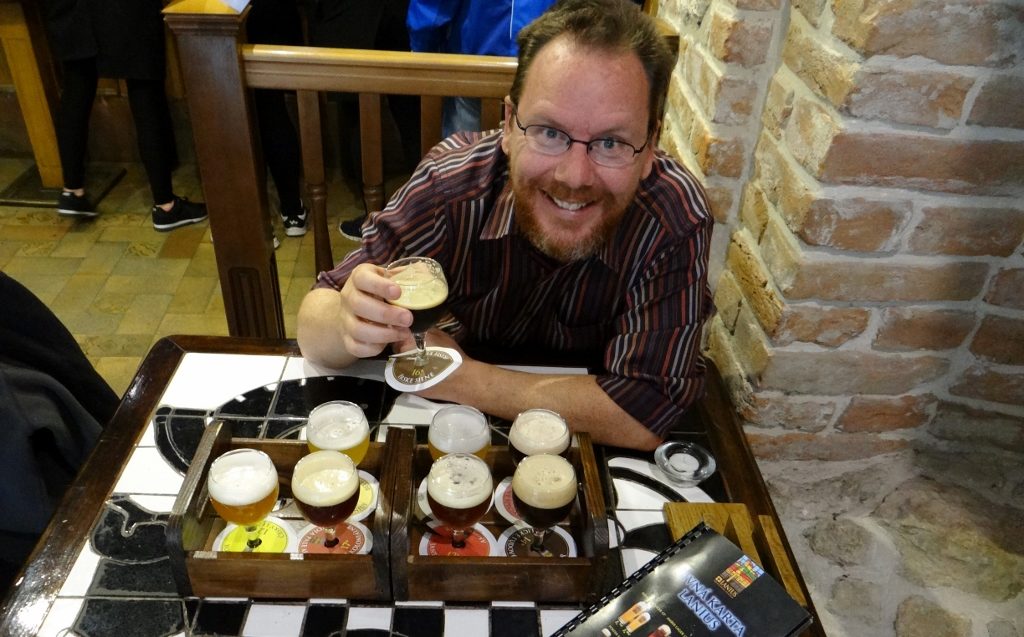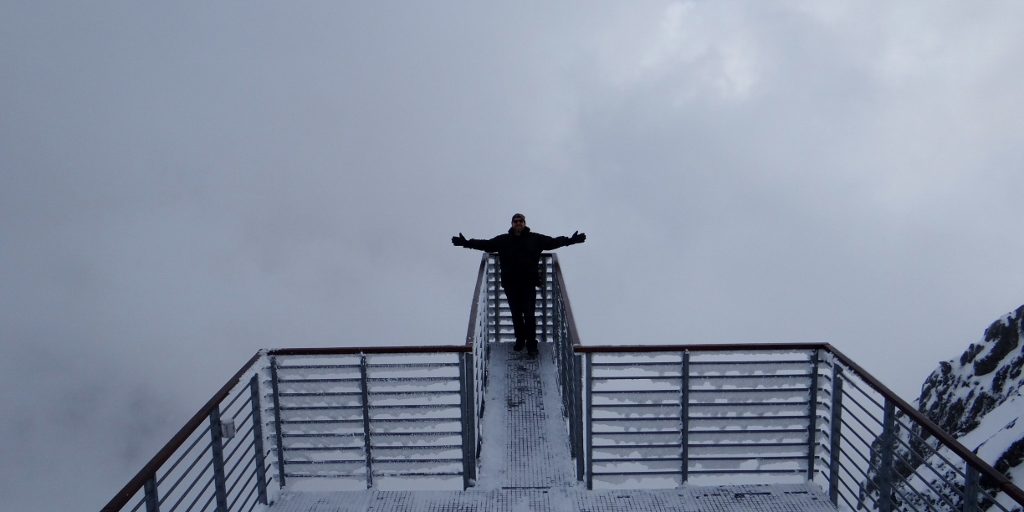 Across Poland we visited small riverside towns packed with locals enjoying the sunshine. In Warsaw we got to see a movie being made and then stopped off to see the Wolf's Lair, one of Hitler's headquarters. The huge concrete bunkers, which were blown up as the Germans retreated, are slowly being retaken by the forest surrounding them.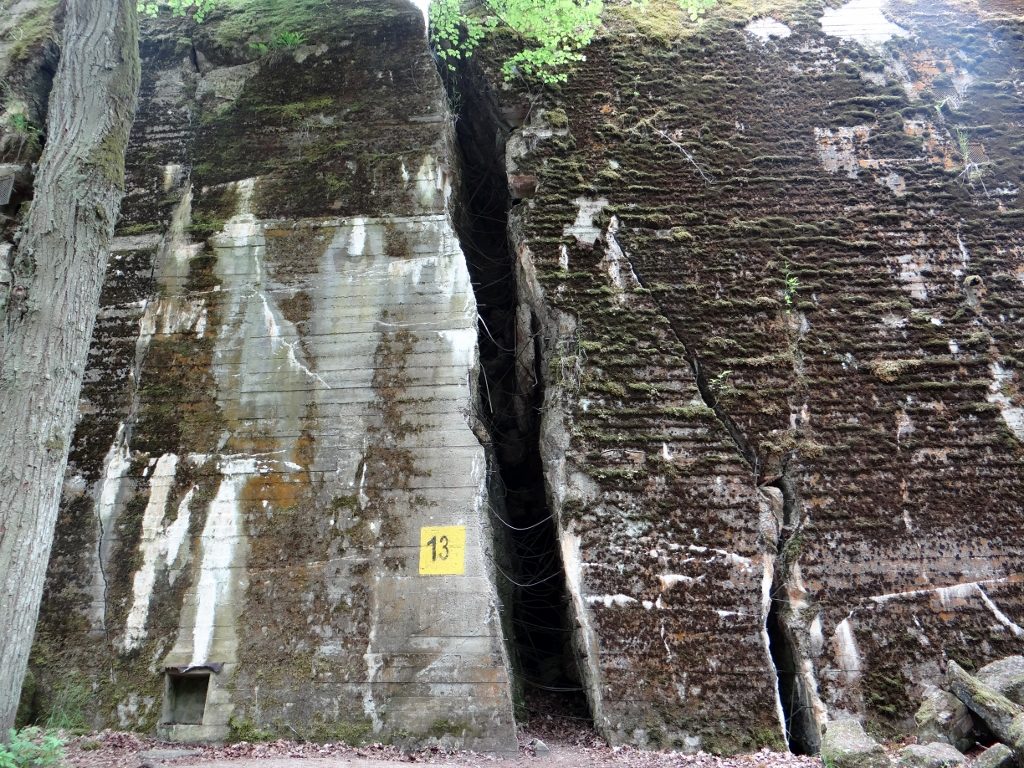 June
Crossing over into Lithuania we visited Grutas Park to see statues from the Soviet era, before heading to the capital Vilnius for a couple of days exploring the city. Finally we left the country via the Hill of Crosses.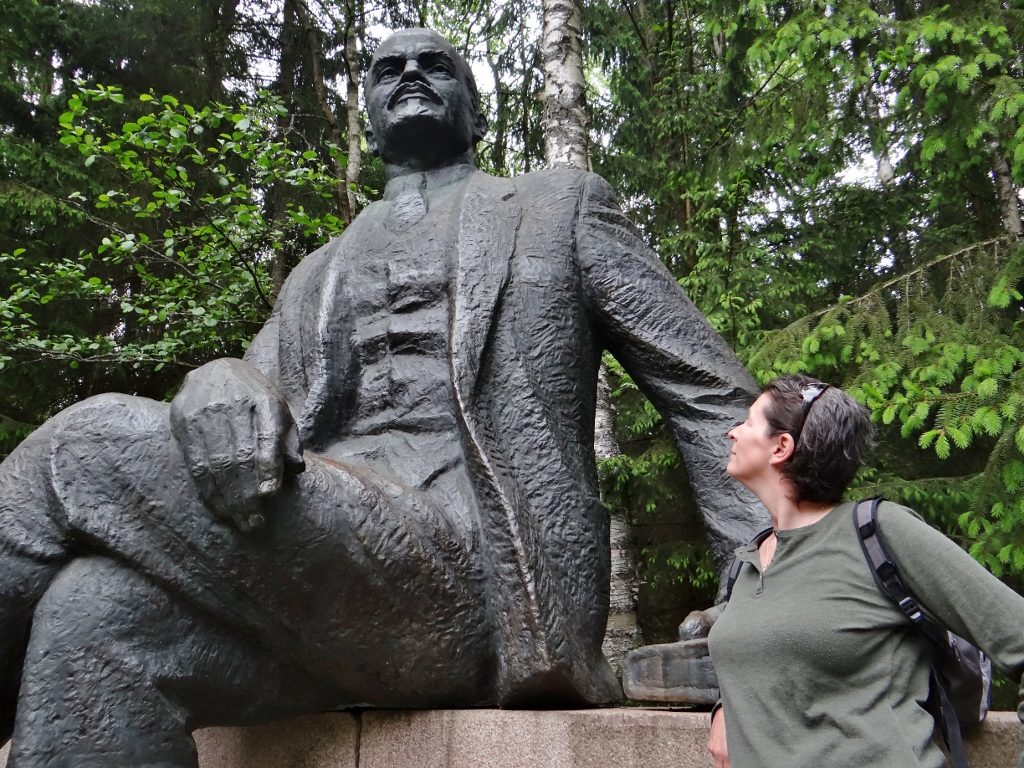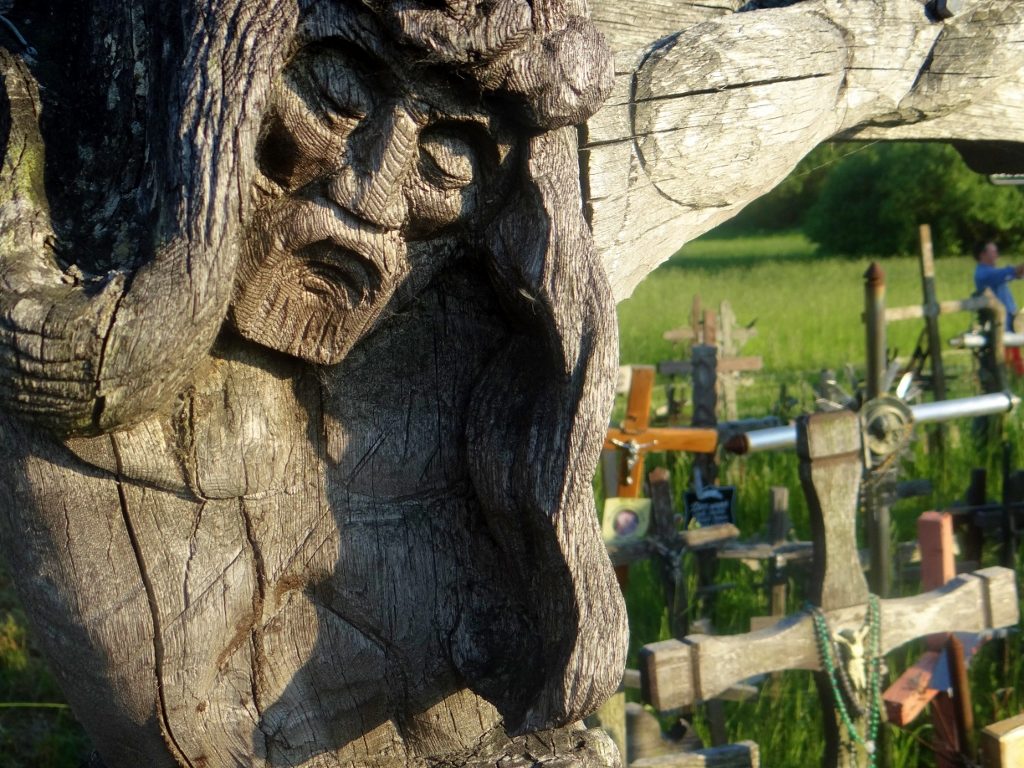 Next up was Latvia where we finally reached the Baltic sea, which was surprisingly warm. Not enough for a swim, but we all got a good paddle. In Riga we undertook a challenge from our friend Adam from Europe by Camper and down some garlic beer and garlic ice cream, before retreating to a campsite for a few days to recover.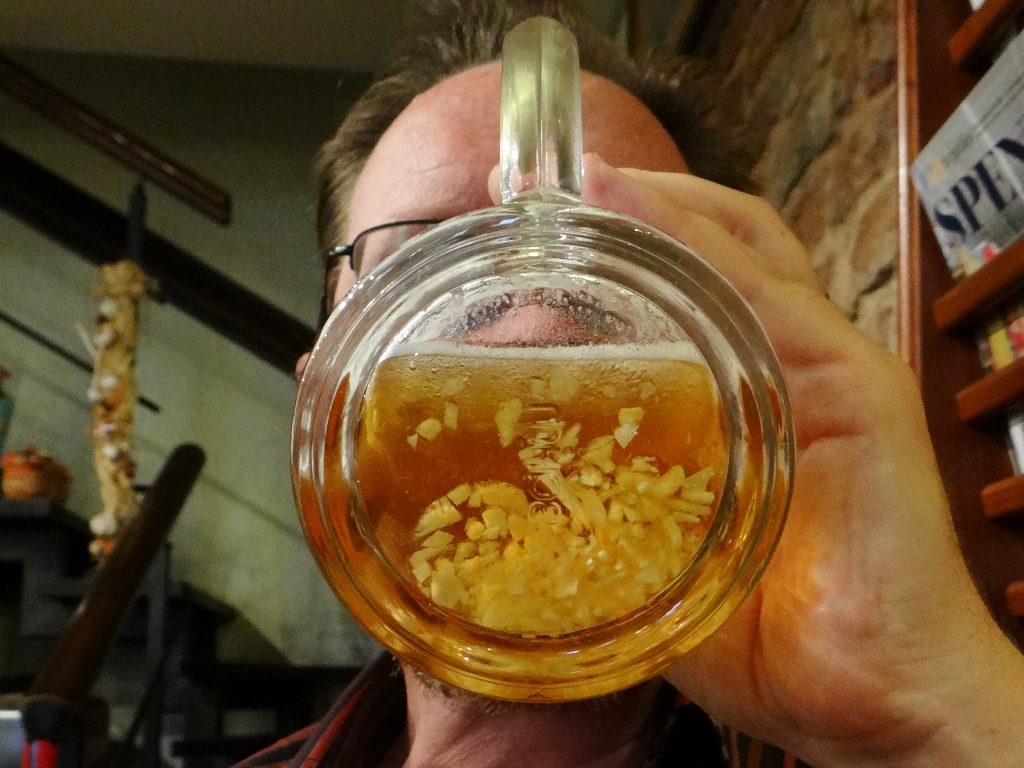 A tour around Estonia was followed by another food challenge in Tallinn, this time one we set ourselves – Ox ribs. They were huge.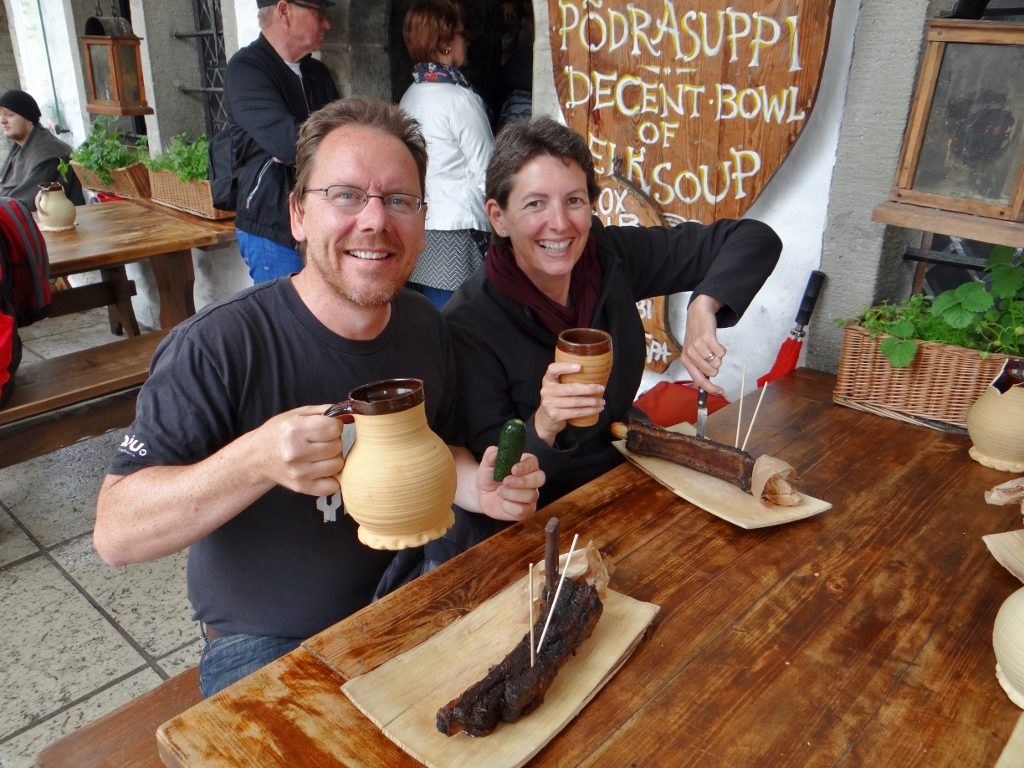 A ferry from Tallinn took us over to Helsinki in Finland. We headed west along the Finnish coast and spent a few days exploring the Archipelago National Park, getting in some good ferry practice on their free connections. We spent Midsummer in the traditional Finnish way, on a beach with a bonfire in Uusikaupunki.
July
Free camping by lakes, we made our way to Sonkajarni for the World Wife Carrying Championship.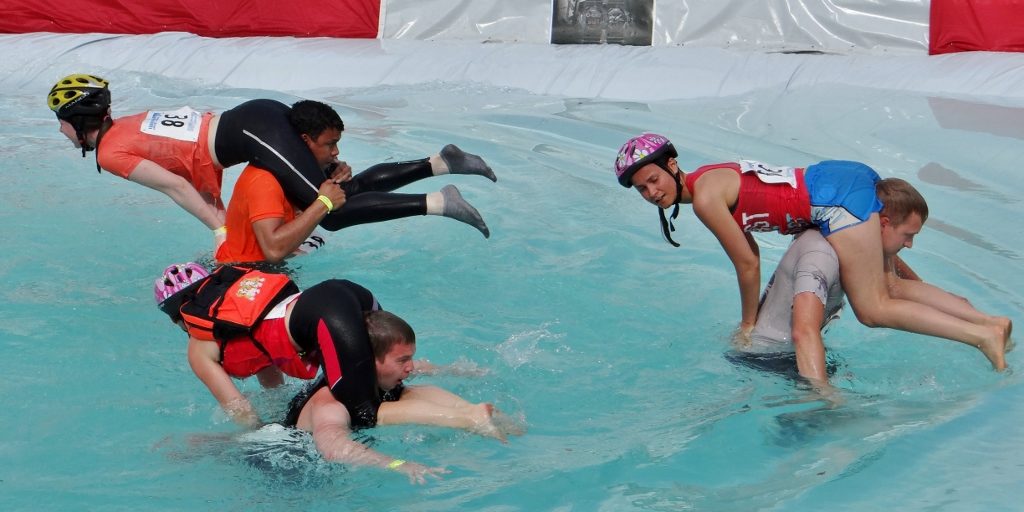 All across Finland we were under attack from mosquitoes, there were so many Jay managed to swat three on his leg with one hit. We bought a net to protect us in the van and carried on north, overcoming our British reserve and finally getting a naked sauna, after failing in our first attempt. The roads got quieter giving me a chance to have a go at driving Zagan.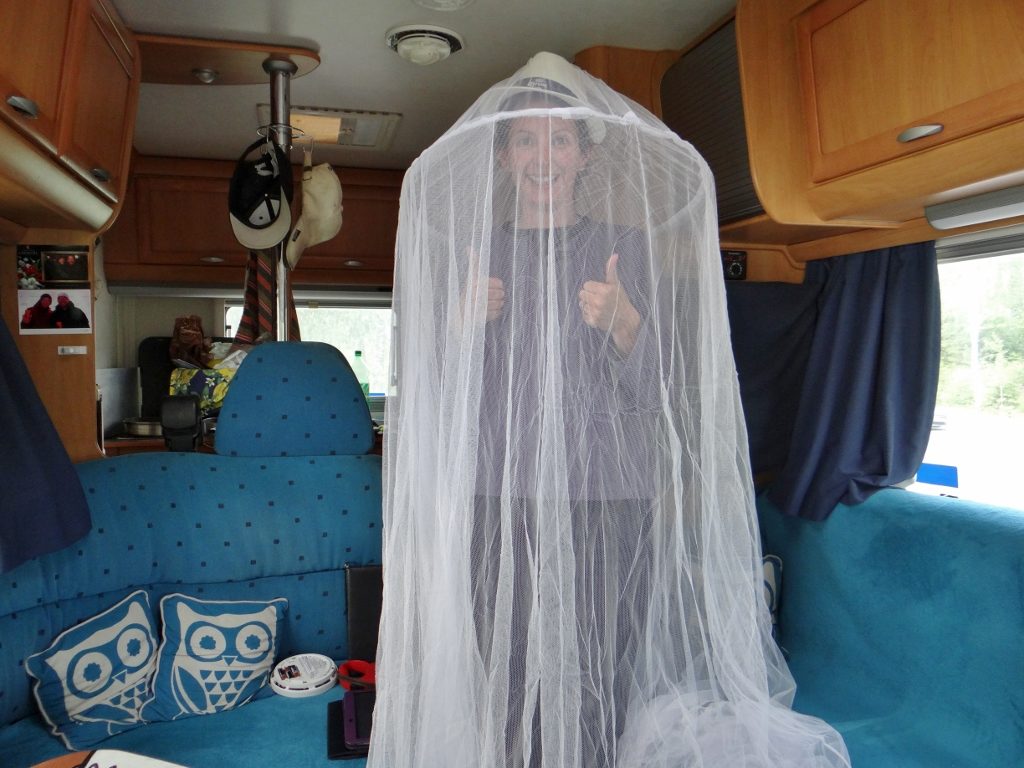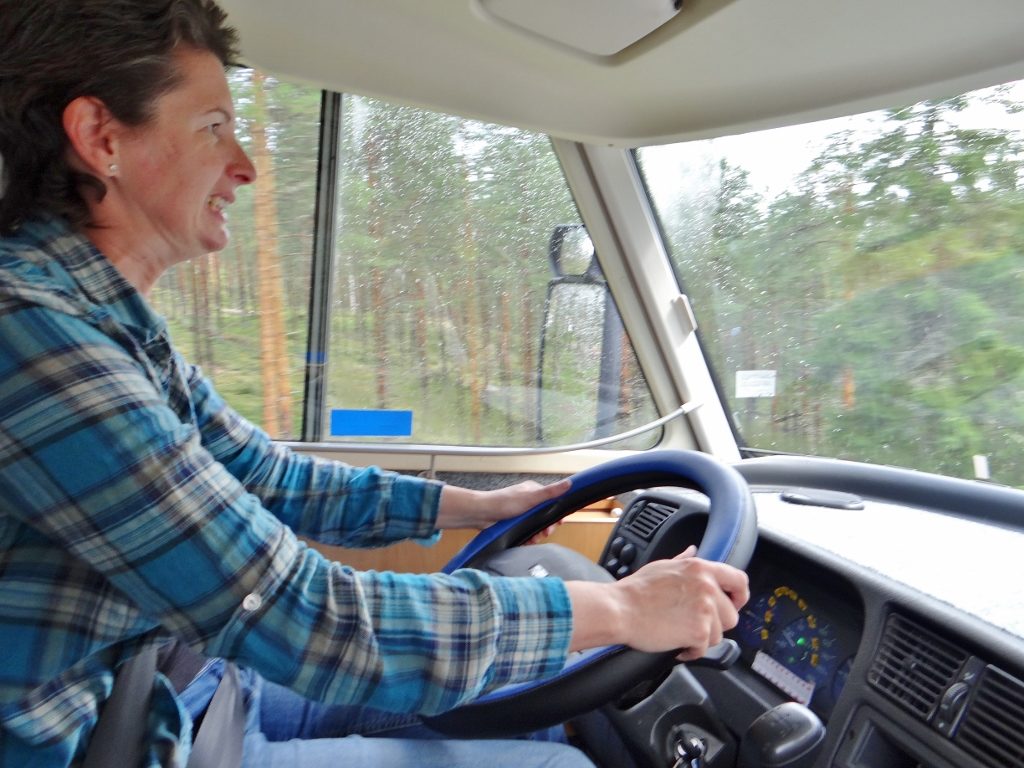 I drove us into the Arctic circle. We crossed into the land of the midnight sun at Santa's village in Rovaniemi, and soon after we made eye masks so we could sleep through the light nights.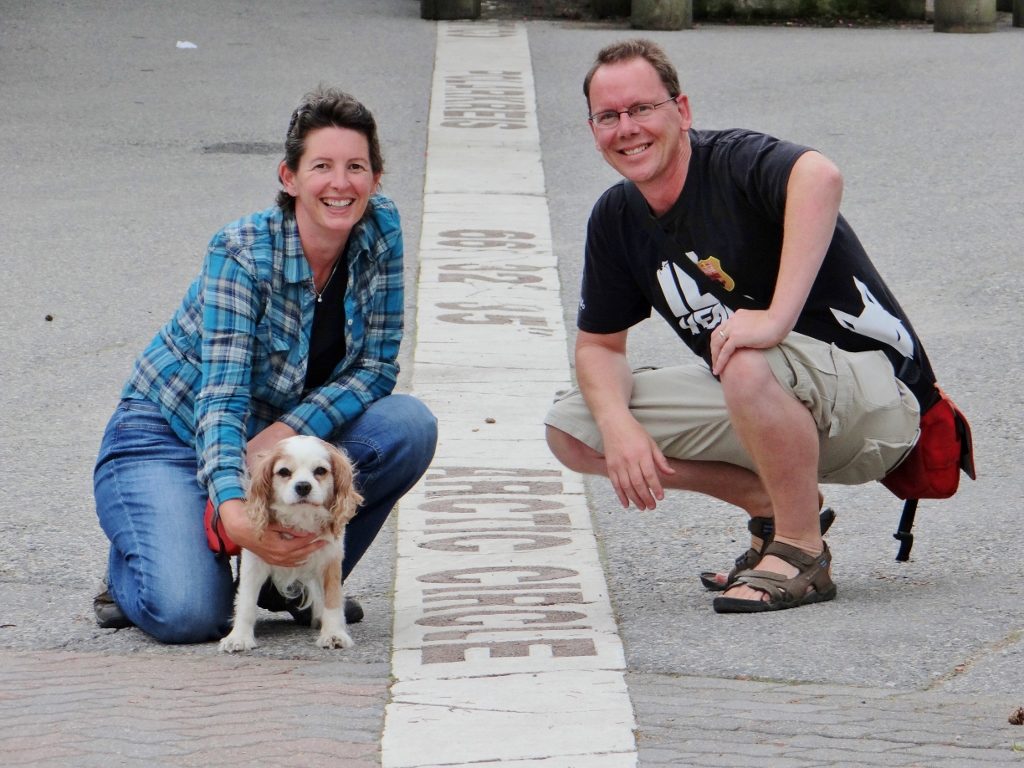 We crossed over into Norway and on the 15th of July we reached the top of the country and our goal for the year, Nordkapp. Arriving in a storm, we couldn't see the other side of the car park, but overnight the weather cleared. I even got to see a pod of massive whales swimming in the sea below.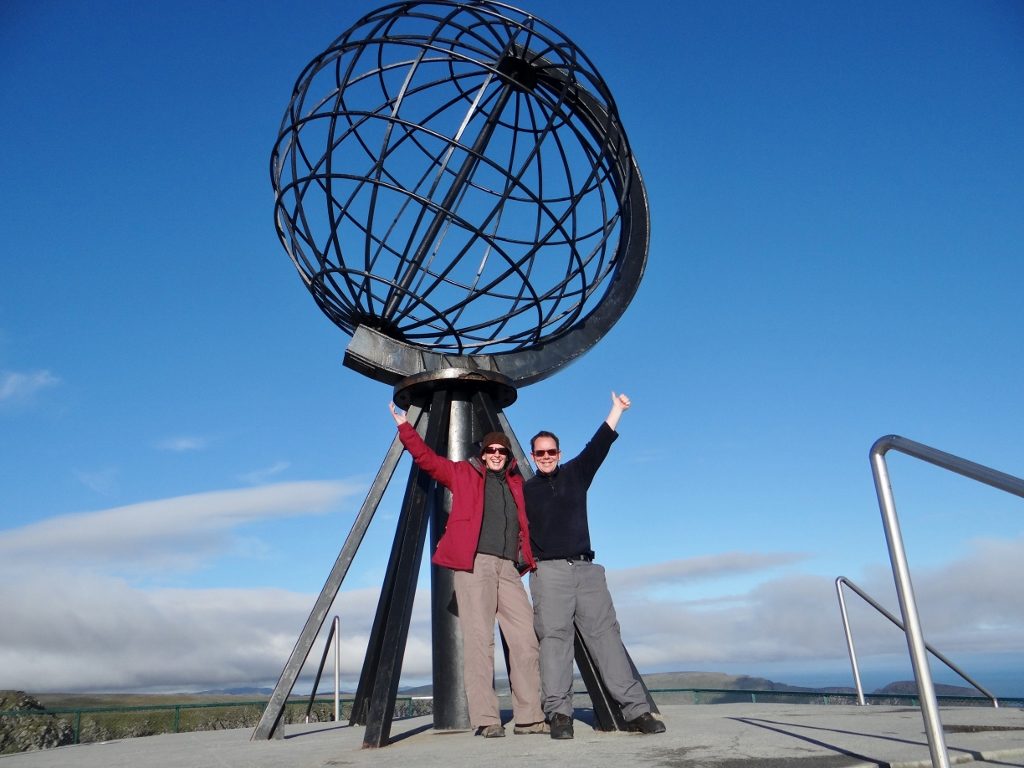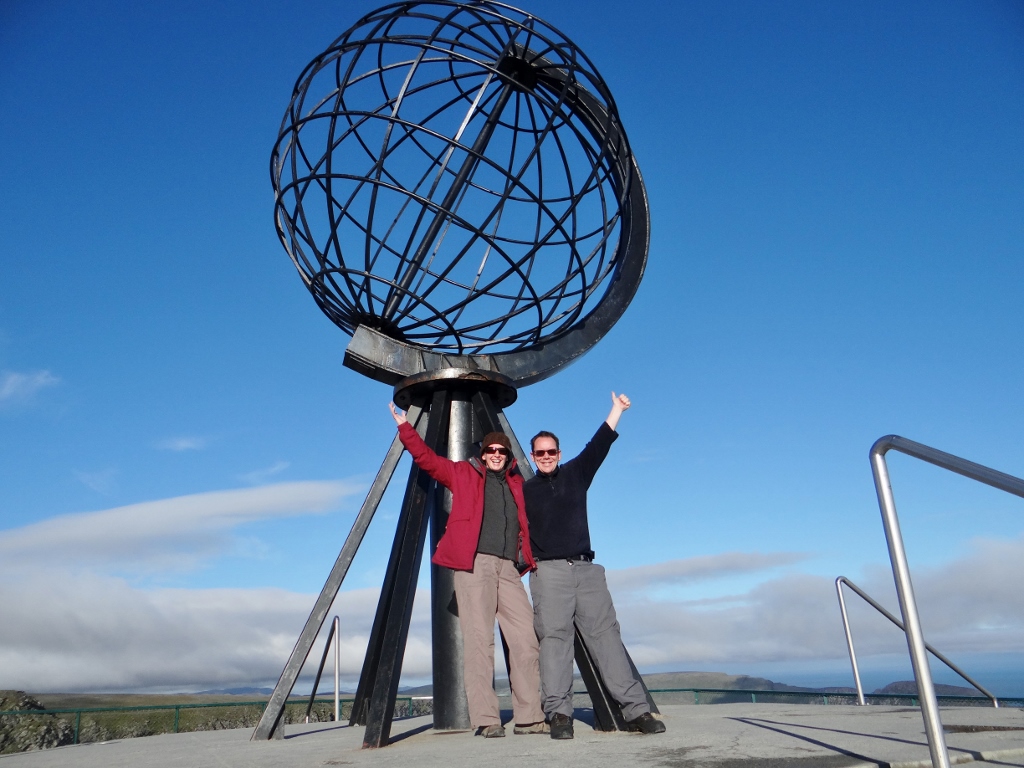 From there on it was south, through Norway. Free camping most of the time we took in the midnight sun on a beach. As we headed to bed around 3am, once the sun started to climb away from the horizon, locals were still playing volleyball on the beach. Surreal was our word of the day.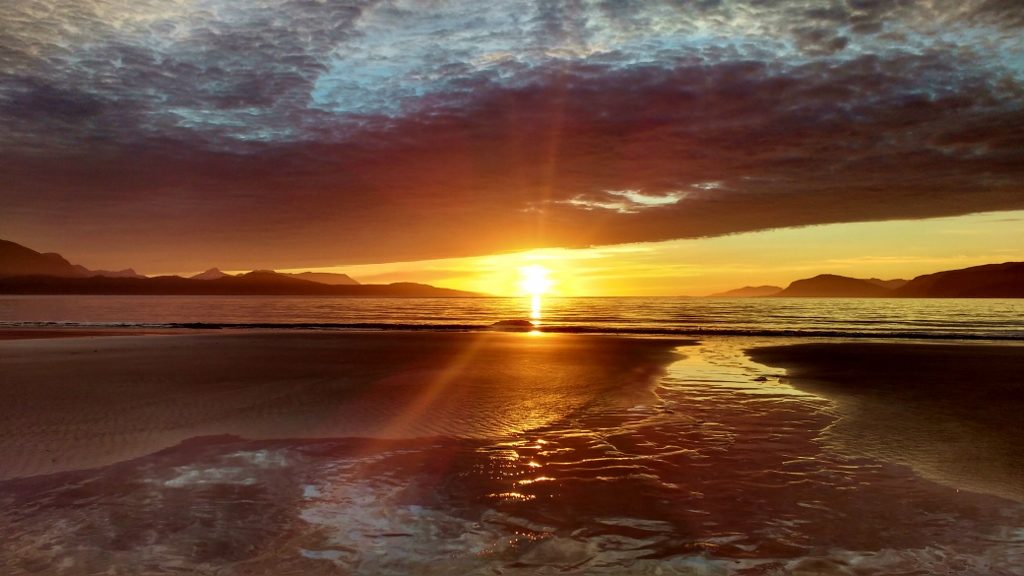 August
The Lofoten Islands had been bigged up by everyone we met, and luckily they didn't disappoint. Amazing scenery, a Harley Davidson festival, a Viking Museum where we got to throw axes and row a boat and the smell of drying cod fish. We spent several days in a small motorhome community on the glorious Haukland Beach, which despite being in the Arctic Circle looked every bit as if it should be somewhere tropical.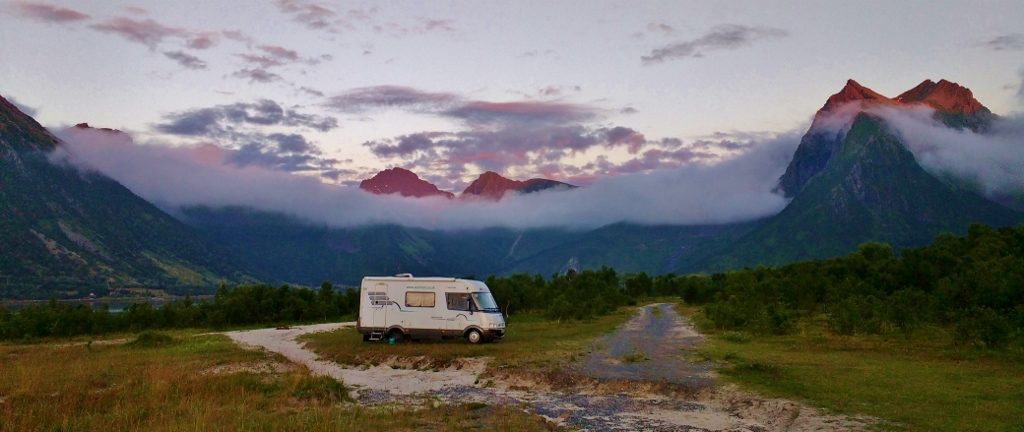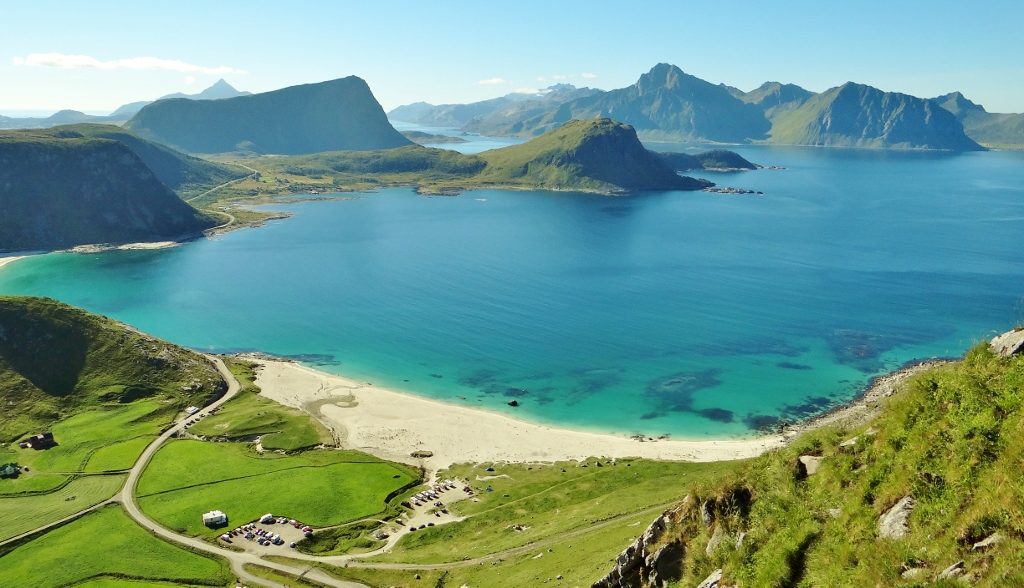 From halfway up Finland we were entertained by the local wildlife. We spotted one Elk and hundreds of reindeer. We followed some as they trotted along the roads, others were more happy to wander around and pose for photos.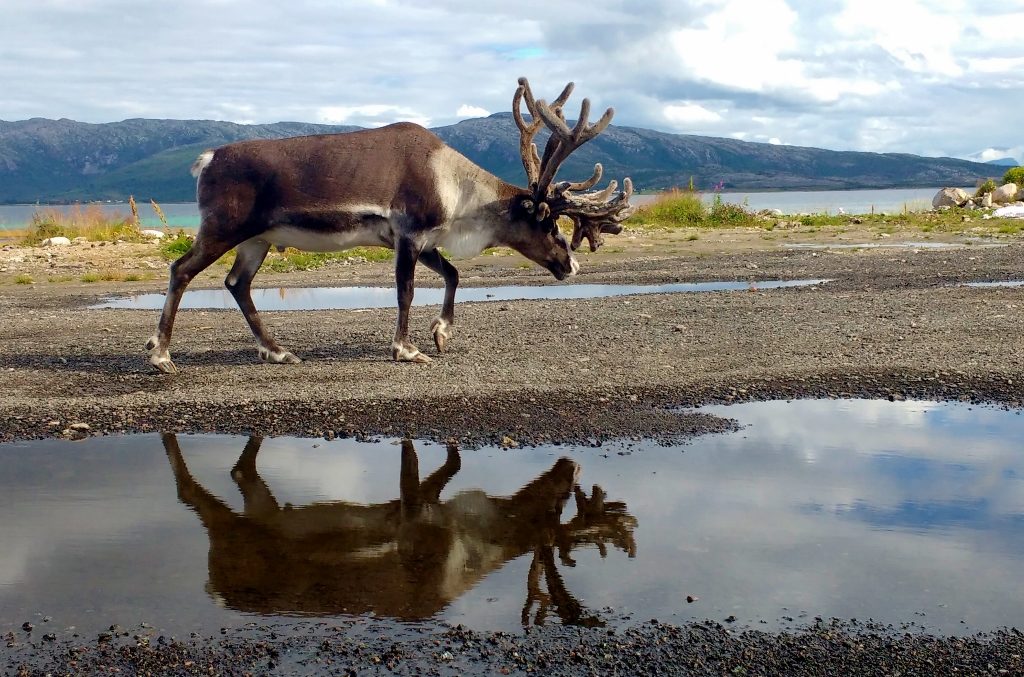 August
We spent two and half months in Norway, driving over mountain passes like the famous Trolls Ladder and catching a bucket load of fish as the waters bubbled around us at Saltstraumen. We swam in the Arctic circle, slept overlooked by glaciers and gazed at the still reflections in the mirror-like fjords. Sure, food and diesel are expensive, we knew that would be the case. But with a motorhome the free camping helped keep the costs down. It is a country I would thoroughly recommend anyone to visit (our practical summary might help).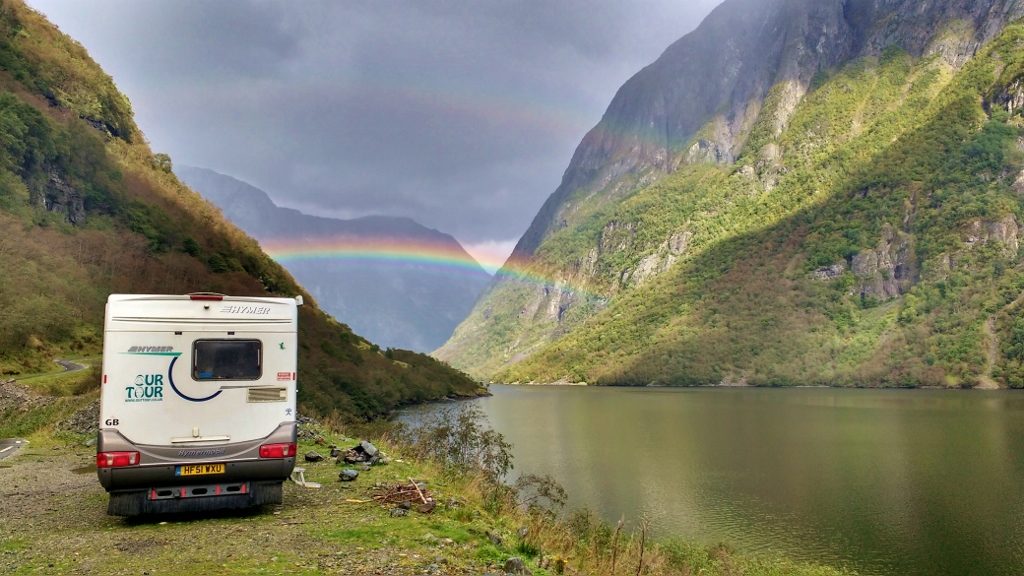 We even went to Hell and back…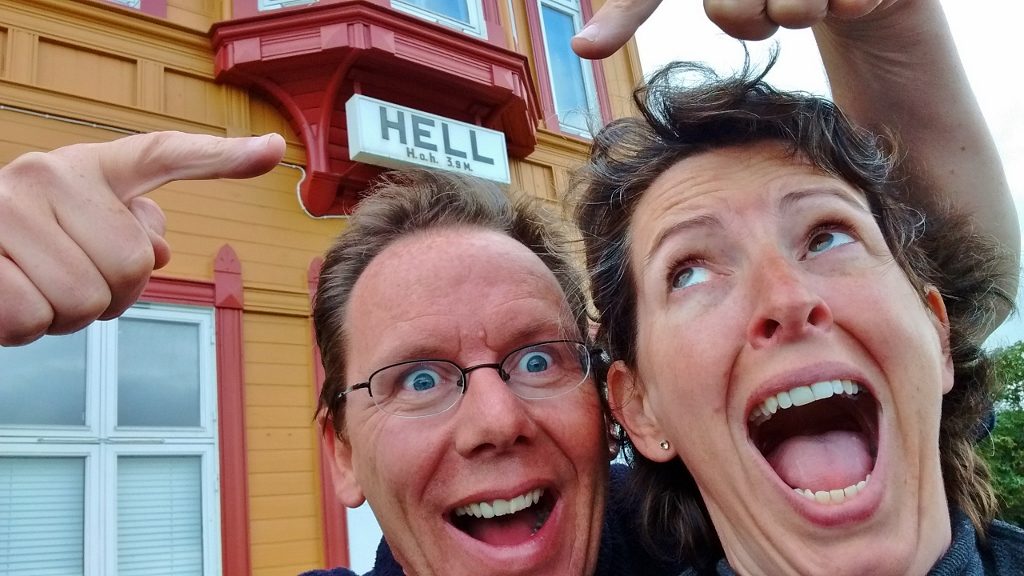 September
In Oslo we got to step back in time, climbing aboard Roald Amundsen's famous ship Fram which he used in his race to the South Pole. It was a privilege to be able to hold the wheel and look over a boat I heard about in my school days.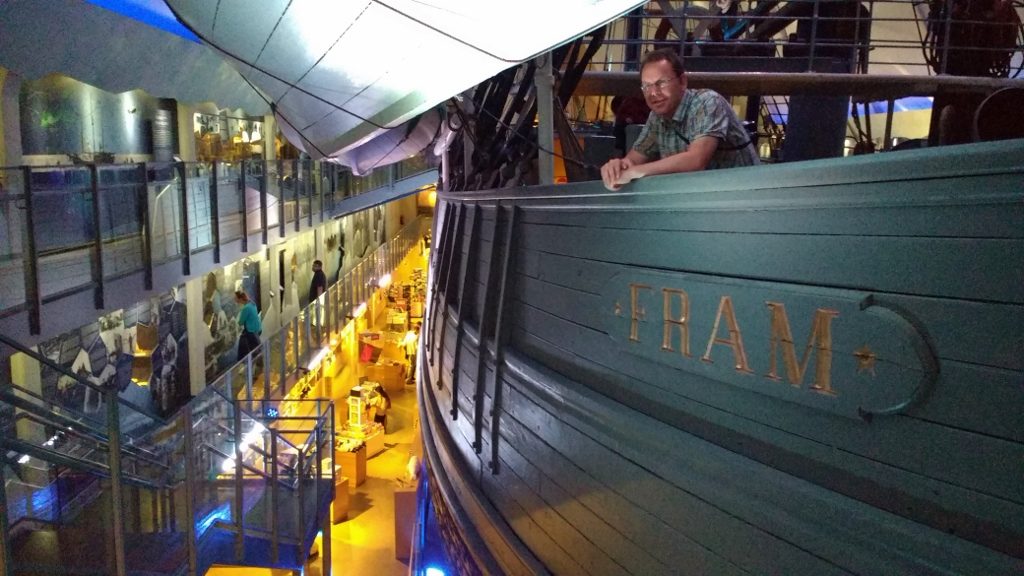 October
We stayed for a couple of days in the centre of Stockholm overlooking the water. We visited the museum of another famous ship, The Vasa, which was famous for sinking before it had even left Stockholm harbour. The whole city is geared up around the water. Even the local youth hostel, which was around the corner from our parking spot, was partly on a boat.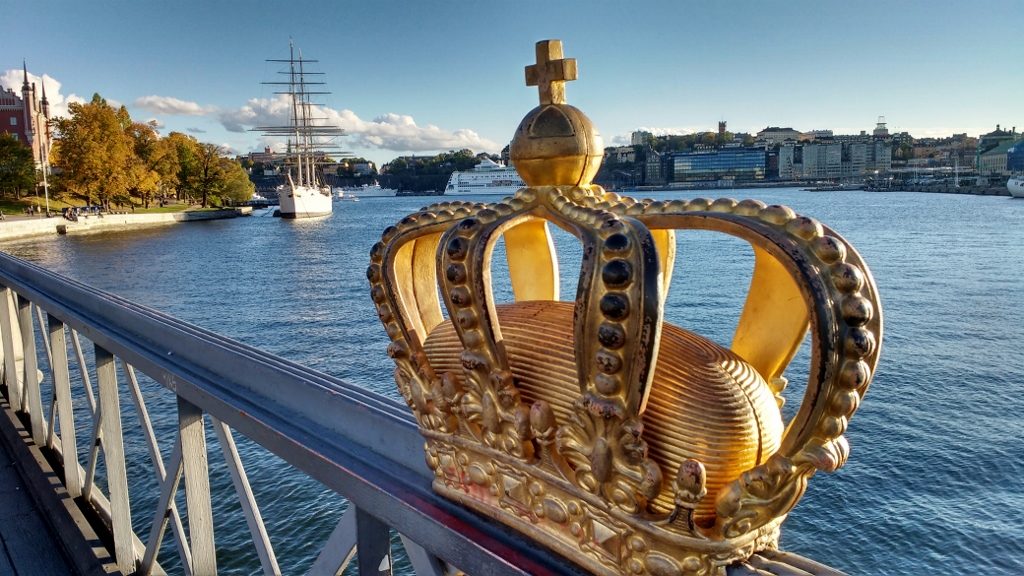 No trip to Sweden would be complete without a trip to Ikea, and not just any Ikea. The Ikea Museum in Almhult. The place was great fun and a real insight into its founder, Ingvar Kamprad. We even got to mock up our own catalogue cover.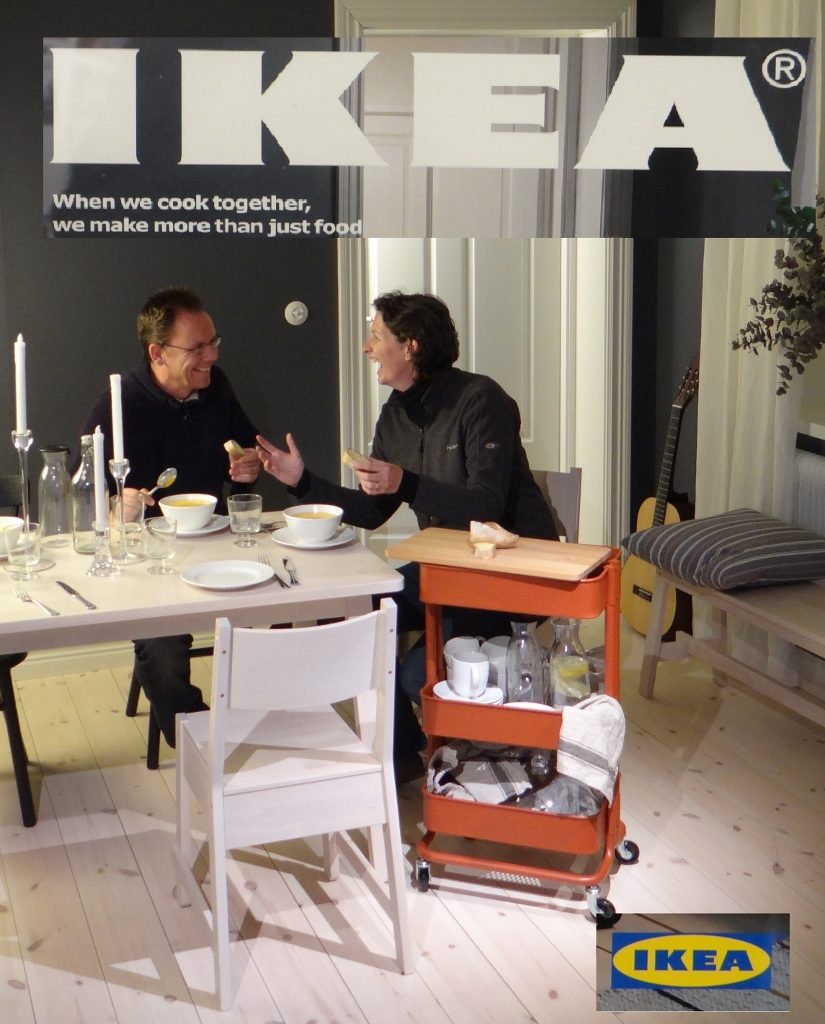 Over the Oresund Bridge into Denmark, we spent a couple of days exploring Copenhagen, and the Carlsberg factory. We then headed to the Viking ship museum in Roskilde where craftsmen still make ships using the same techniques as the Vikings would have done.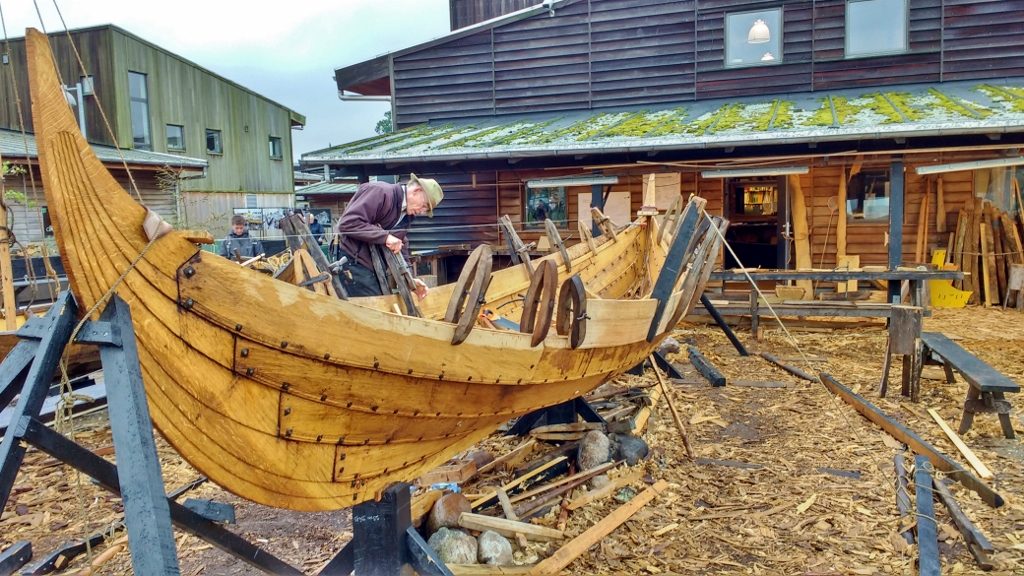 North to Aarhus where we visited the Aros Contemporary Art Museum. Neither of us are big fans of art, but the exhibits in this place really blew us away.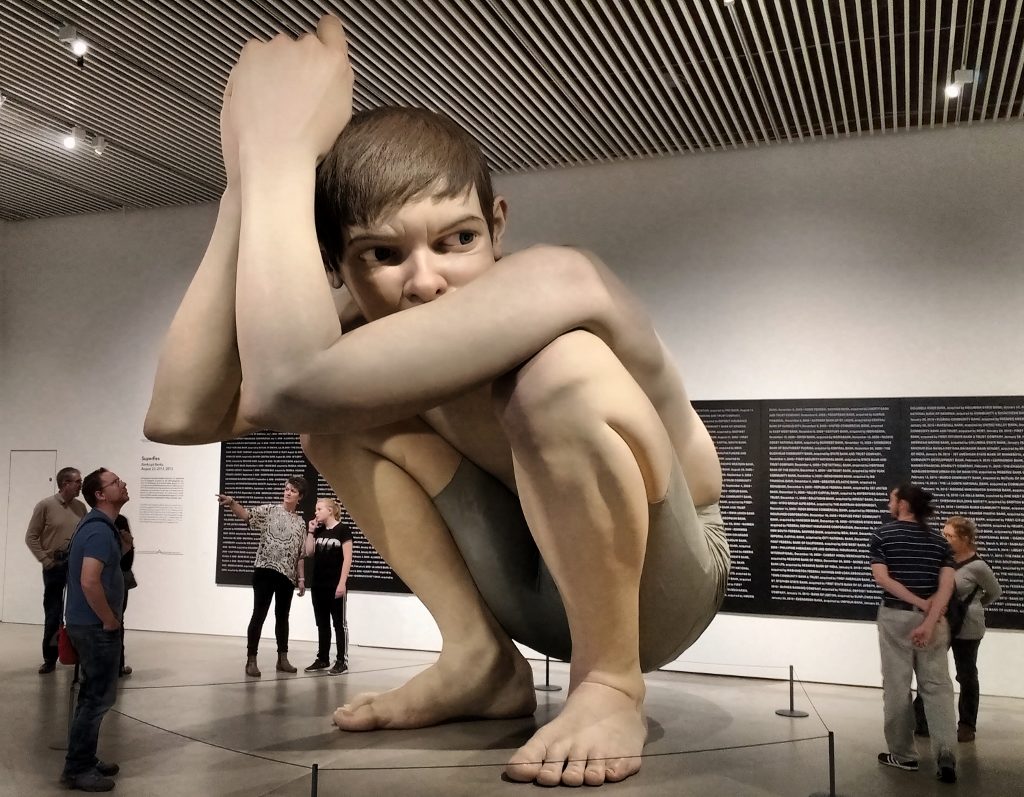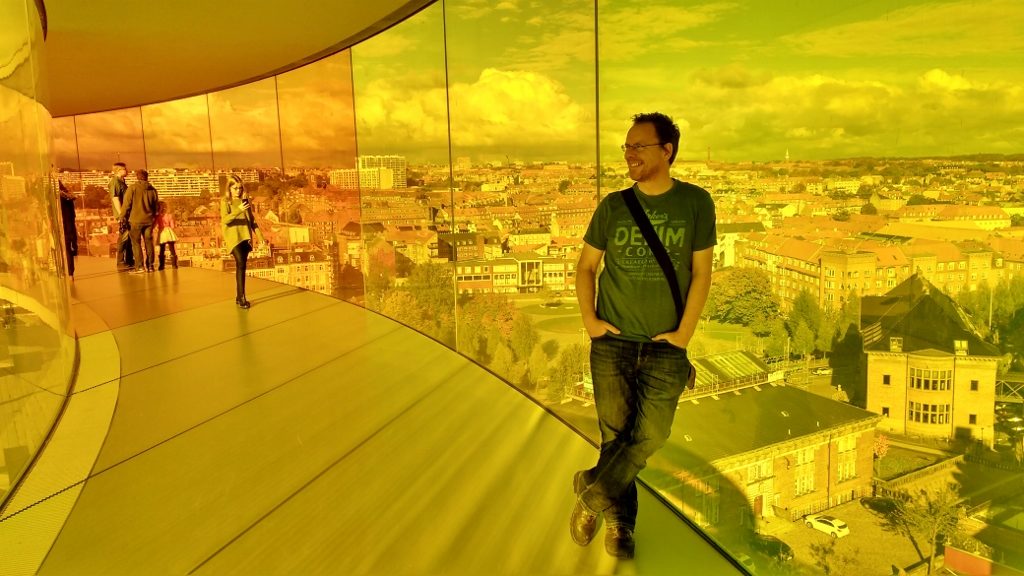 A final stop off in Denmark to visit Legoland (for free, woo hoo!), before a blast back through Germany and The Netherlands. The ferry from the Hook of Holland to Harwich and we were back in the UK for the end of October.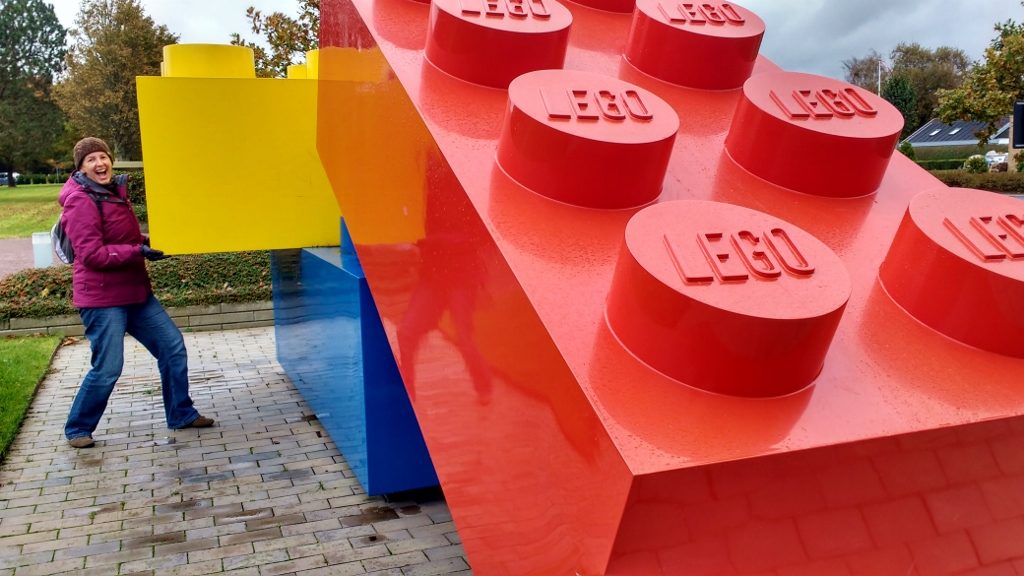 November
We spent three weeks back home visiting family and friends, getting Zagan MOT'd, check ups for us and vet visits for Charlie. We set off again on 20th November this time taking the channel tunnel to France.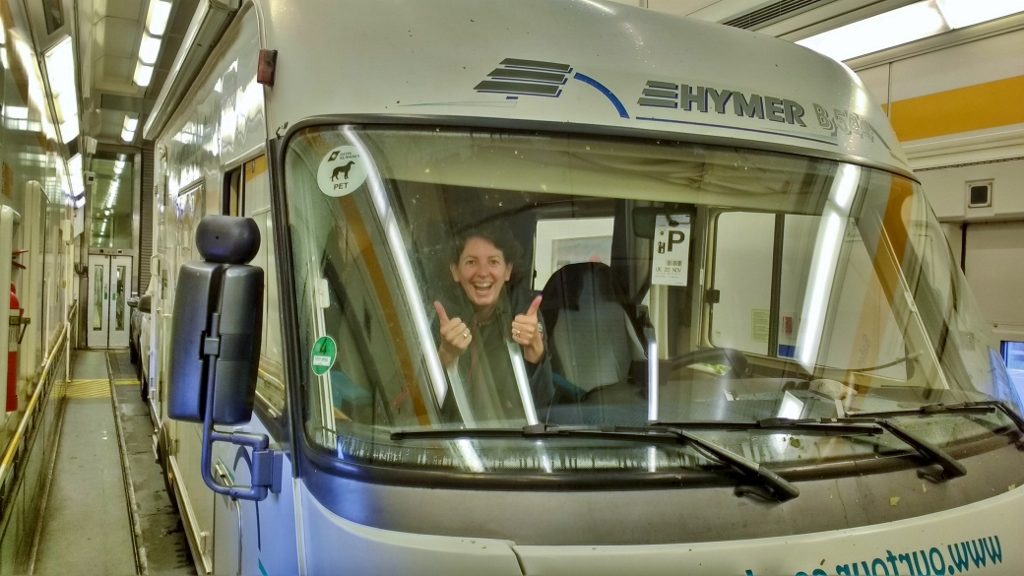 We drove down through France and chilled out in Anglet, just north of Biarritz, before meeting up with friends and crossing into Spain. We had a couple of days in San Sebastian sampling its amazing Pinxos, washed down with large quantities of Rioja wine. We took in the architecture of the Guggenheim museum in Bilbao, then partied with thousands of students in Salamanca as they celebrated their New Year two weeks early.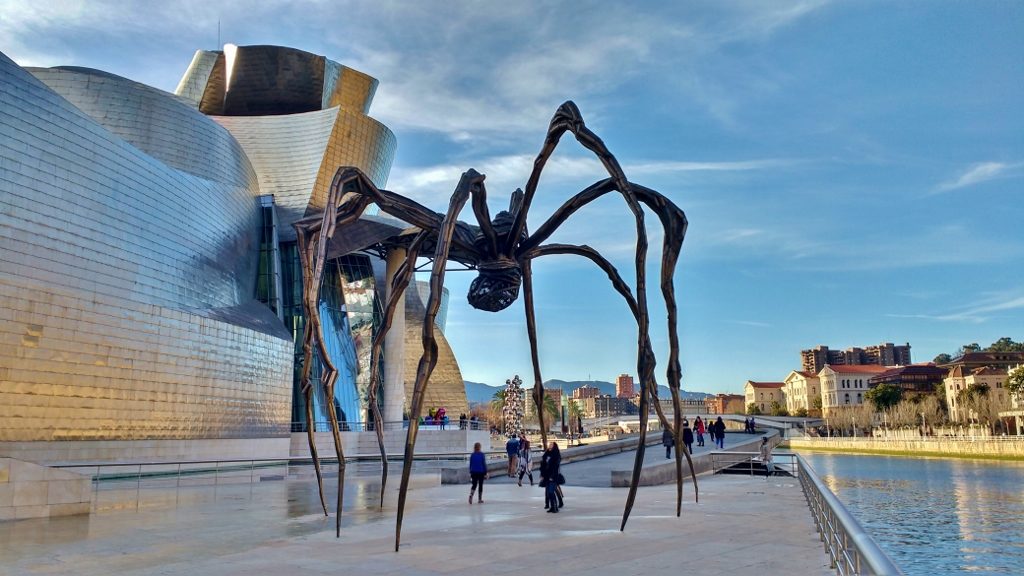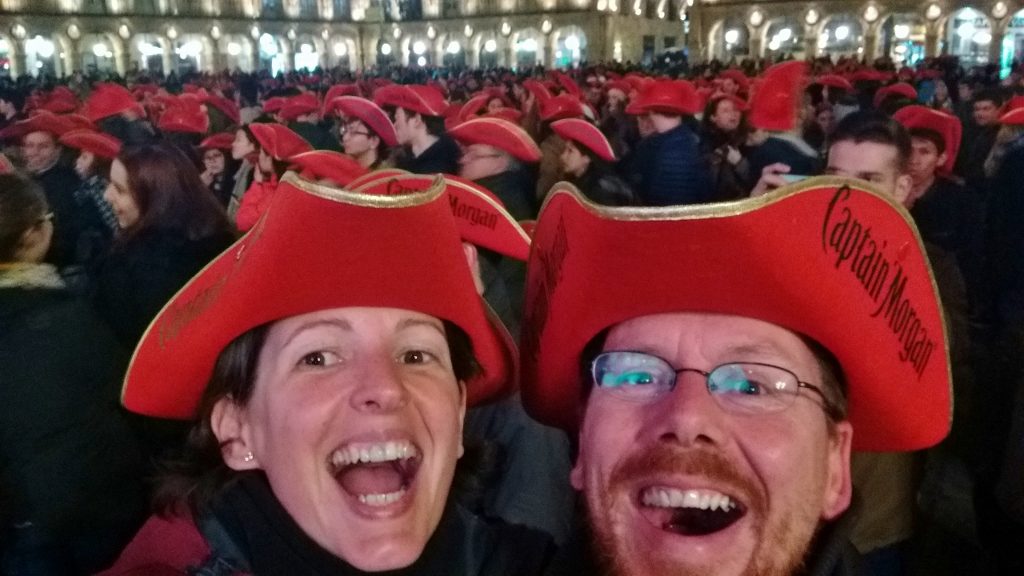 Christmas day saw us on Algarve coast in Portugal, braving the sea for a quick swim. Then, as I said above, New Year was spent watching the fireworks over Gibraltar Rock. A fantastic way to end a truly amazing year.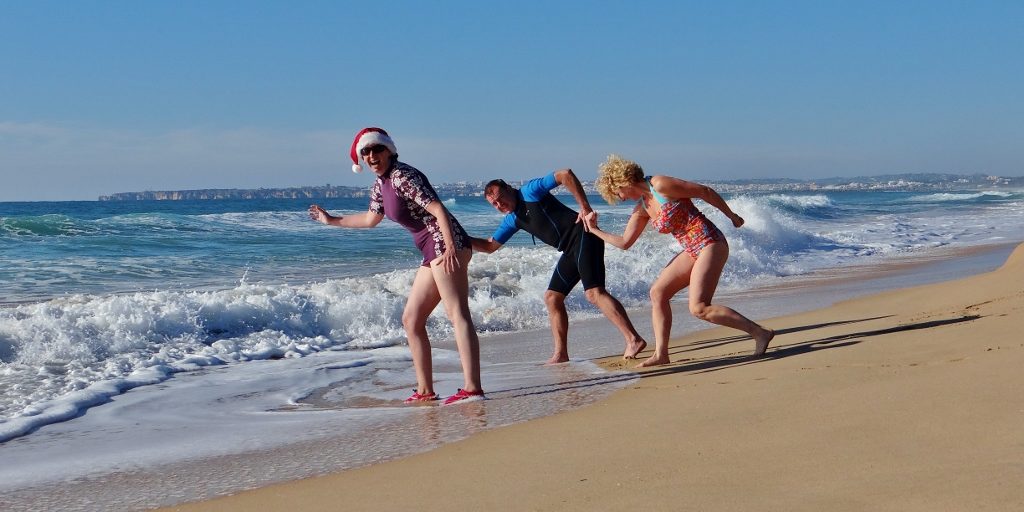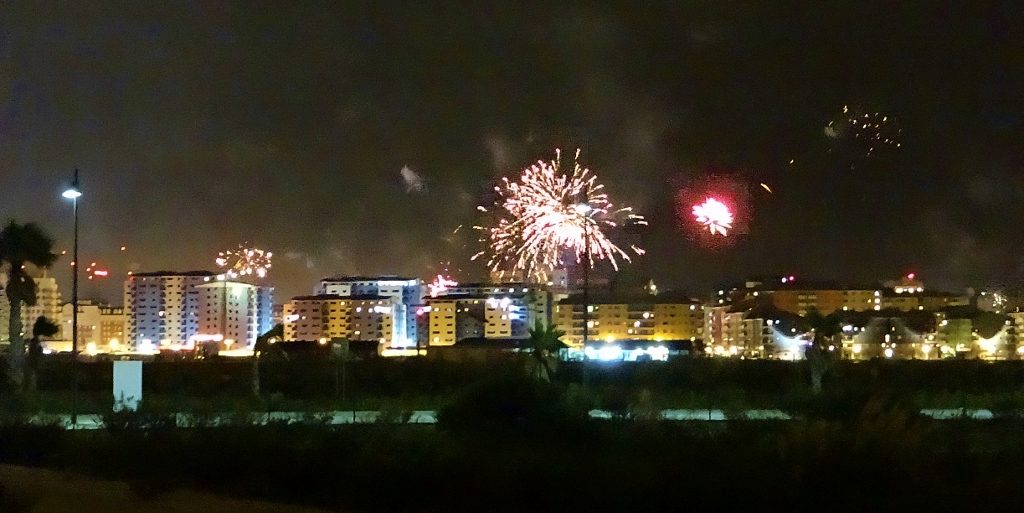 And if all that wasn't enough to give you itchy feet and get out there in your motorhome, the best part of the whole trip was the people we met along the way. There are too many to name, but each person touched us in a different way, either by teaching us something new or by helping us to grow and develop as we travel. Thank you to each and everyone of you, and happy 2017!
Ju x