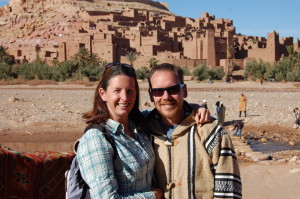 Everyone needs a bit of inspiration from time to time, and we're no exception. Making the decision to leave our jobs and travel was a tough one, the hardest we ever made. Reading other people's stories helped ease us through this, and that's the main reason we started this blog, and remains the reason that we update it every day.
There are, of course, loads of other resources available on and off-line, such as these great blogs of fellow travellers and these travel books.
Last but not last, we'd love to publish your motorhome/camper/caravan/tent travel story through the Your Tour section on this site. Please just click here to take you to the page explaining how.
Happy travels! Julie, Jason and Charlie (the pooch)