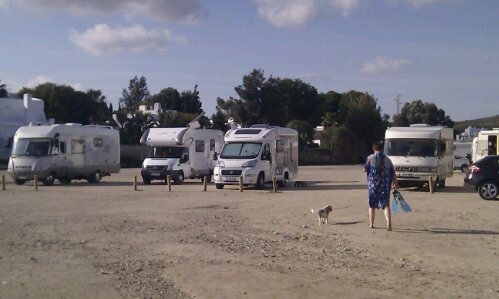 We're here: N36.93911 W1.93632
Weather: sunny with a light breeze off the sea.
We caught up with fellow Hymer driver Tony this morning and he gave us a tour round his van. He imported it from Germany and saved himself quite a few quid. We had looked at doing that when we were looking for Dave but decided it looked too tricky. But if we ever need to buy a new van we'll certainly take a look at www.mobile.de which is the German equivalent of exchange and mart.
Tony gave us the coordinates of a couple of useful wild camping spots in the direction we're going – there is certainly a wealth of knowledge out there about places you can stay for free.
We left the campsite and managed to get on the wrong direction carriage way, but as we reached the exit to turn around I spotted a commercial centre, so we popped in. At Carrefour I stocked up on toiletries and beers as we were running low on both. While I was in the shop J was inspired by a TED talk featuring David Blaine. In it he spoke of how he taught himself to go 17 minutes without breathing. No J didn't hold his breath while I shopped, it inspired him to jack up Dave to see what his clunk was. As I got back Dave was almost fully up on one side and let out a clunk. This is the first time we've been able to get it to happen when we weren't driving. He got lowered and jacked up on the other side – clunk. Hmm. We can't see what's causing it when it happens, because nothing is moving, which we think might be a good thing. Also when jacked up we noticed the leaf springs separating a bit, so we'll be able to get some more oil in there with our 'soon to be patented' plastic bag and straw system. But that's not something one does in Carrefour car park.
We headed along the coast to Agua Amarga and as we reached the small village we spotted about 10 vans parked up by the beach so we joined them. We're parked next to two other 'experienced' Hymers and at the end of the row is the painted Dave we spotted in Boca de Rio back in early January – unless he too has nipped to Morocco it's taken him a while to get here.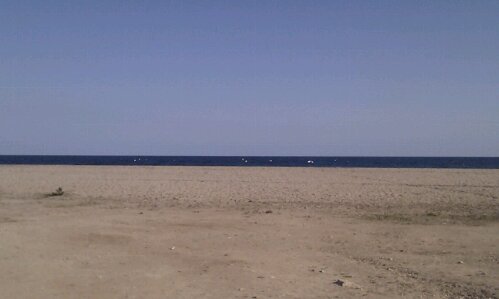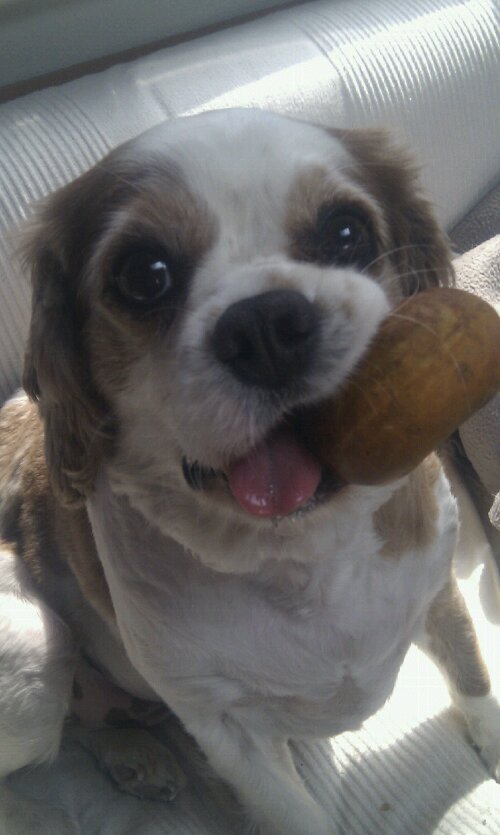 We chatted to a British couple in one of the Hymers which is the same age as Dave but a different model. It's his birthday today and he's 78! They spend 6 months each year touring Spain and never stop on campsites. We need to man up and start finding more places like this. A walk along the beach and around the town got J in the mood for a snorkel, so despite the cold water he got out there for about 15mins while I sat in the sun on the beach.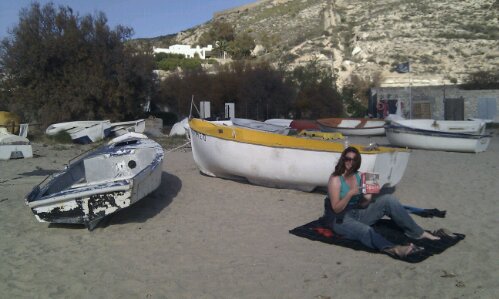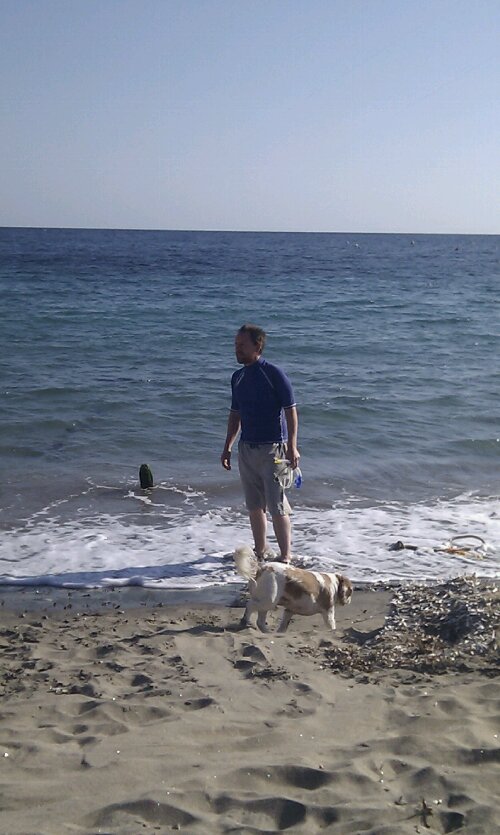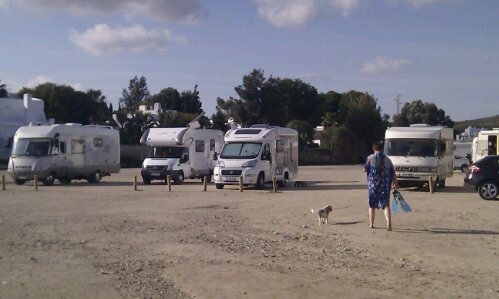 Tomorrow we're off to Mojacar where my brother and his family holiday a lot, so we've got the low down from them of the best places to go – always handy.
Ju x