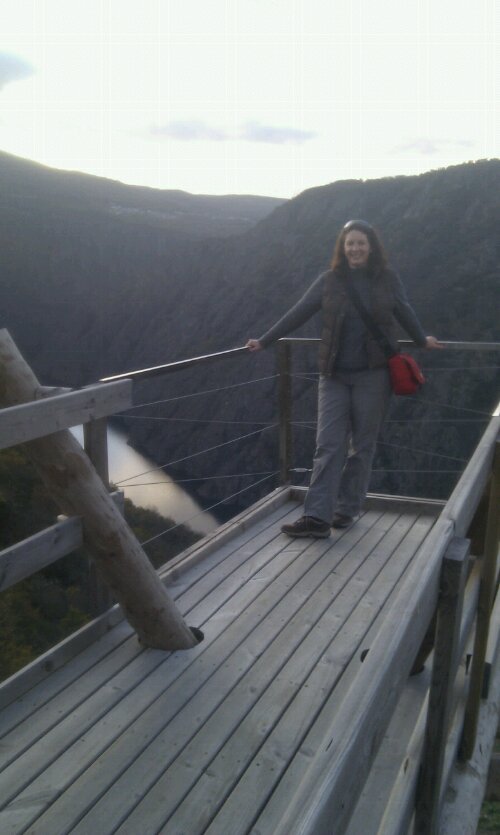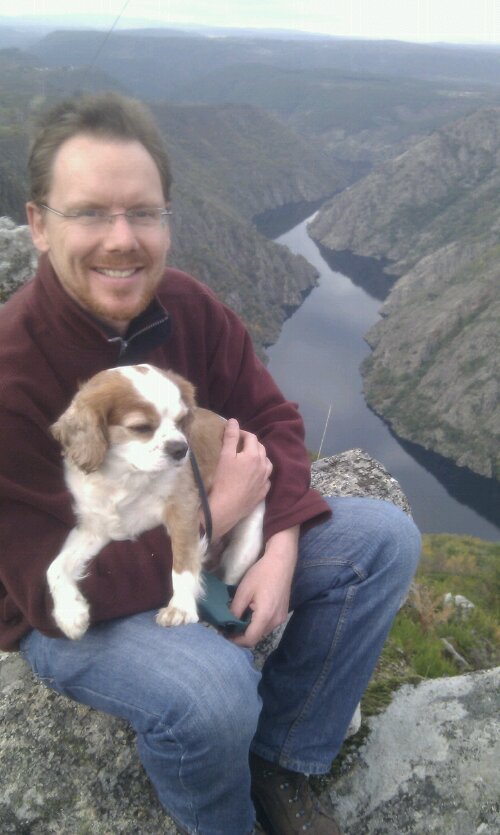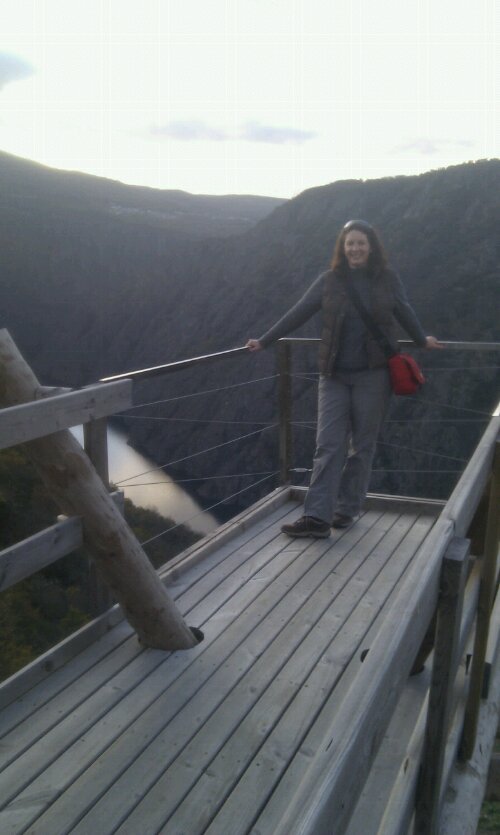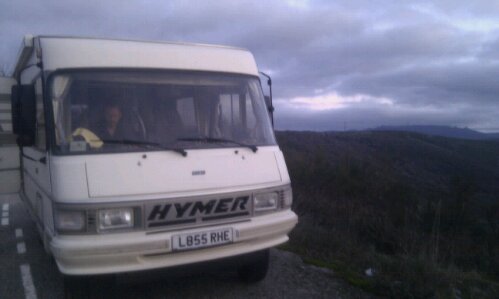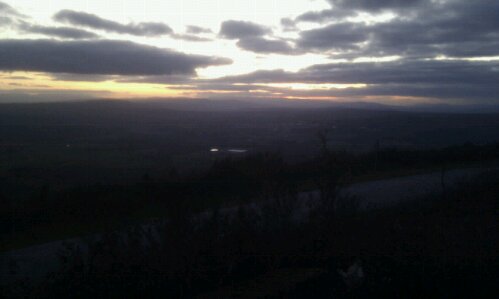 We're here – N42.29373 W7.59519.
Weather – finally, it's stopped raining.
We're feeling a little melancholy today. The merry band of travellers we've been lucky enough to be a part of has broken up. Buks and Sonja have taken to the road, with between now and the end of December to travel back to Germany to drop off their hire van. Chris and Tina and Marc and Jacqui have remained in Santiago to take in the sights for another day. As for us, wanderlust took over and we followed our plan to head up the Rio Sil Gorge and see the monastery.
We drove for about 2 hours to get there, and used the excuse of taking a wrong turn up a twisty mountain road to grab lunch. Upon executing the required 6 point turn we headed back and found the right road, a tight twisting and bumpy affair up alongside the river below.
The gorge was, well, OK. Our time in the Picos de Europa have left us with high expectations it seems. We found some great views at the top (good enough to make a Spanish lady forget her handbag at a viewpoint, cue Ju's trademark whistle to alert her as she walked bagless into the distance). The monastery was a disappointment, partly due to it being closed, and partly due to me expecting an Eagles Nest affair, which seemed realistic given the death defying barrierless road we negotiated to get there. As we left, and a second episode of tight u turning ensued at the tiny monastery car park, observed closely by the locals. After a few forward and backs, with my bike rubbing the rock face at one point, we were out and first gear saw us off back up the road.
We're currently trying out 'proper' wild camping, parked in a laybye off a B road. It's up high on the side of a wide valley so we can see the house and road lights twinkling for miles. We're a bit nervous though; a noise a few minutes ago like a hand slapping the van had us scrambling for the torch. Not the seasoned wild campers we thought we were it seems!
Tomorrow, we reckon on driving down the Rio Mino cutting into Portugal, then nipping back into Spain to see Tui, and maybe spending the night there. Word is the aire there only has room for 3 vans though, and cars often use them too, so we'll see how things pan out.
Cheers, Jay
P.S. It's getting cold up here. The heating may have to go on! The Portuguese coast calls for winter.