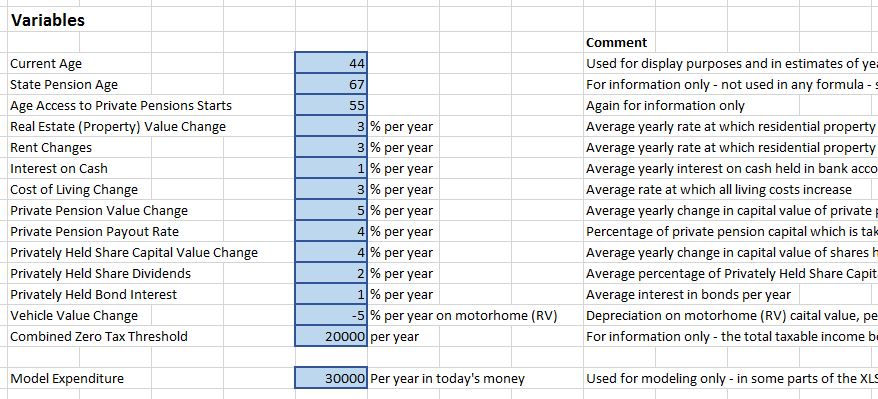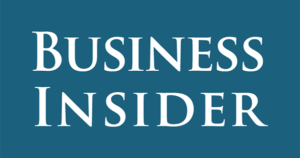 A wee while back I wrote an article attempting, one year on, to answer four of the questions I asked myself at early retirement. After publishing it, a reporter at the Business Insider website in the US wrote asking whether they could publish some articles about us, which we were of course happy to help with, we're keen to pass on any knowledge we've built up which might aid others. One of them was about the spreadsheet we used to assess whether early retirement was viable for us, or in other words, whether we'd really hit the point of financial freedom. Business Insider published the article earlier on today, and you can find it here on their site.
I've added a copy of the spreadsheet to this article too, in case it's of any use to readers of this blog in the future. It's a Microsoft Excel file, and is only about 50KB in size. To download the spreadsheet, simply right-click on this link and choose the appropriate 'save' option.
Please note: The speread sheet is populated with dummy numbers – these aren't our numbers and don't reflect our actual financial status. 
There are some notes below to try and explain how the sheet works.
The overall purpose is to guesstimate whether our income over the coming years will be sufficient to enable us to live to 85 without running out of money.
The Variables tab holds some of the things which will influence financial position long term – like cost of living increases and changes in the market value of properties. These are all, of course, educated guesses, nothing more – feel free to put your own ideas in there and see how they affect the rest of the spreadsheet.
The Net Worth tab makes an estimate of overall financial worth. If we sold everything and paid off all liabilities (mortgage, credit card bill etc), how much would be left? In reality we'd have less than this as we'd likely pay capital gains tax and professional fees, so these are only rough figures.
The Income and Expenditure tab makes an estimate at how much we spend each year versus how much we earn. The Variance at the bottom is the difference between the two, and needs to stay fairly consistently green, indicating we're spending less than we're earning. This is the sheet which is most important: our net worth is meaningless if we can't afford to pay our bills.
The sheet is set up to reflect our overall financial strategy:
To assume no windfalls
To start taking some income from private pensions at age 55
To claim no benefits other than NHS support and partial UK state pensions
To not take advantage of any capital gains on property and shares – we will do this at some point in the future, but probably not until we are at least 55 years old
The sheet is, clearly, a giant guess. However, we do have over a decade's worth of detailed expenditure figures, and Ju continues to track each penny we spend in a separate sheet, so we have a good degree of confidence in the costs. We also have over a decade's experience of being landlords, so have a good idea what it takes to keep property in good condition, and the other costs involved.
Clearly the spreadsheet is highly-adapted to our particular position, but hopefully it'll be of some interest to anyone else looking to leave full time work before their pensions kick in.
Thanks, Jason