Dave the motorhome is, as the title says, on a random Greek beach (N38.35183 E22.37989). We set off this morning aiming for Itea, an unused harbour and ideal kipping spot close to Delphi, which we are visiting tomorrow. As we drove along the coast we spotted this little beach and stopped for a spot of lunch, then decided to stay.
Last night we watched a film called 'A Map For Saturday', neither of us had heard of it, but it came up when we did an internet search for travel movies a while back. It's a documentary about a guy who quits his job in New York and backpacks around the world. OK so we're not backpacking, and we don't have the problem of being lonely as there are two of us travelling (three if you count Charlie), but his story really struck a chord for me. We get messages from home saying how lucky we are to be on such a long holiday, but Brook (the guy in the film) summed it up perfectly – long term travel is not a holiday, it's like it's the weekend, you don't have to get up for work tomorrow – it's like every day is Saturday.
Well today is Saturday, I only know because I do the budgets on Friday and yesterday calculated that we'd spent €202 last week – another cheap one, thank you Greece, so what did we do on our Saturday? In truth, not a lot. We got up this morning and after a much needed shower gave Dave a big old clean; it never ceases to amaze me how filthy he can get in such a short time – we both blame Charlie (and Charlie blames us). Then we hit the road.
After an initial squeeze to get out of Nafpakto, we were soon on the open road with few cars and huge lorries thundering in the opposite direction to us, and often on our side a bit. Jay is a star, he does all the driving and keeps us safe on the road; I would say that I don't know where we would be without him, but I do know – we'd still be at home in Nottingham!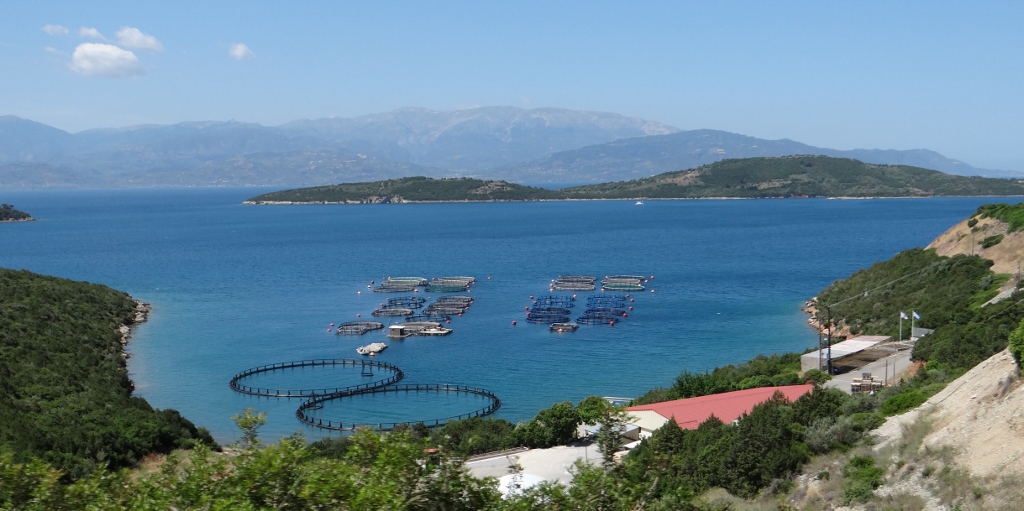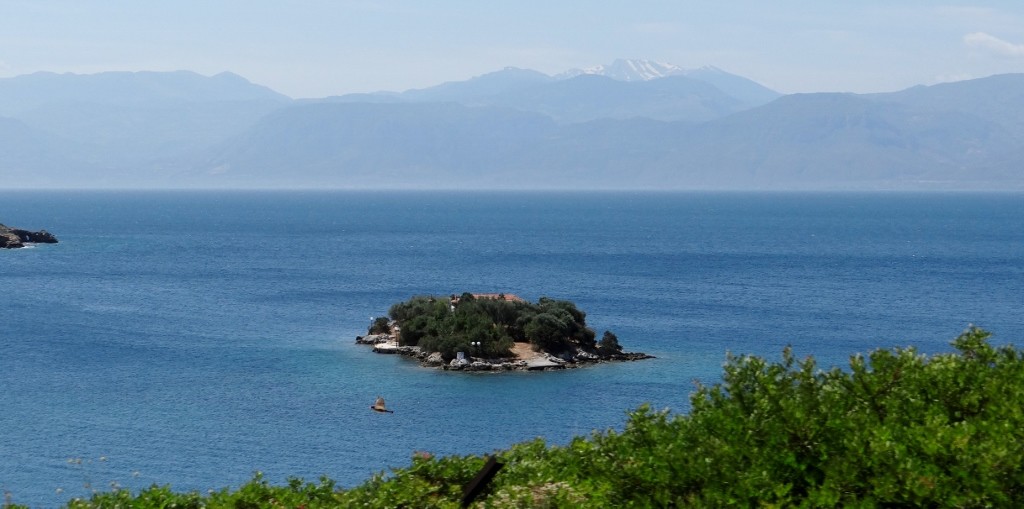 After about an hour I spotted this beach below us and drivemaster Jay's quick reactions made the turning – the water bottles on the back seat being the only things to tumble to the floor as we've now sussed out how to secure everything apart from Charlie – fortunately the corner was in his favour!


We trundled down the hill and joined a German motorhome, which was already parked up on the beach, and a yacht dancing around in the bay with the current. The camping chairs were dragged out from under Charlie's bench and we plonked ourselves down in them armed with a bottle of sunscreen. After a while in the sun, I got up and made lunch, easy pizzas (tortillas, smeared in tomato puree, sprinkled with grated mozzarella and basil leaves, then folded in half and toasted each side in a pan) followed by raisen biscuit cake (two of our favourite recipes from the camping cookbook). Dave's cupboards are getting a little bare, but it's British week at Lidl from Monday so we're holding off shopping until then.
We'd had a comment on the blog the other day from Tony Price asking if we were still enjoying travelling as much and if the lure to return to the UK was getting stronger. This got us talking about our impending return, it's never really that far from our thoughts but we don't often talk about it. It's strange really, we still have another three months to go and if someone told me while I was sitting at my old desk to take three months off I'd be over the moon, but now those three months do feel a bit like the beginning of the end to me. Jay's thoughts are on the video below:
This afternoon Jay's Ukulele got a bit of dusting off but is seriously out of tune so we need to download a new tuner app. With no Uke to strum Jay headed out for a swim (of course he waited an hour after his dinner) and Charlie chased a million stones on the beach, he still wants to chase more but we're fed up for throwing them so he is now sitting on Dave's dashboard looking mournfully at the sea.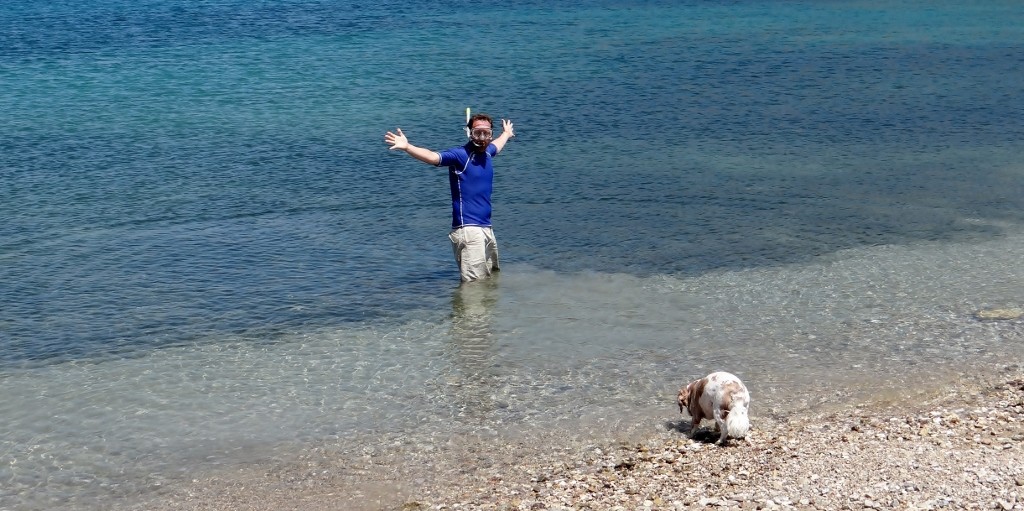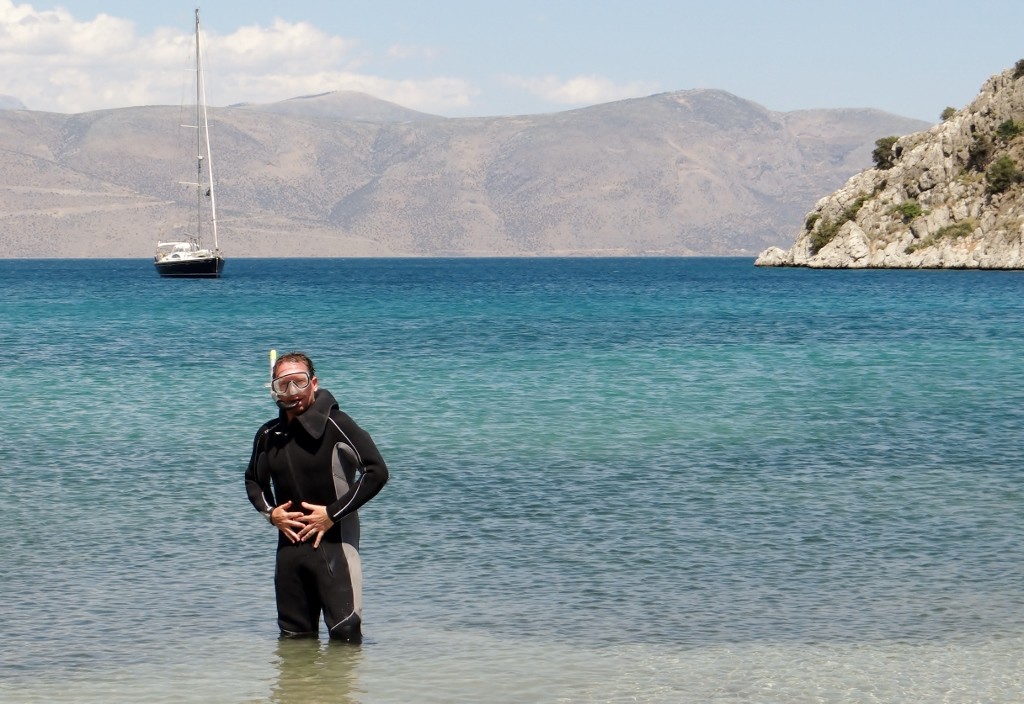 I've been reading up about Delphi (next stop) and Athens (just a couple of days away). It's been a lovely lazy day which we're happily taking as we know we've got a sightseeing-fest coming up over the next few days.
Ju x
PS – two more yachts have arrived in the bay, so us motorhomes are outnumbered once again. But we do now know where we are – the beach is listed in our Womo.de German language motorhome touring book and is called Anemokampi!