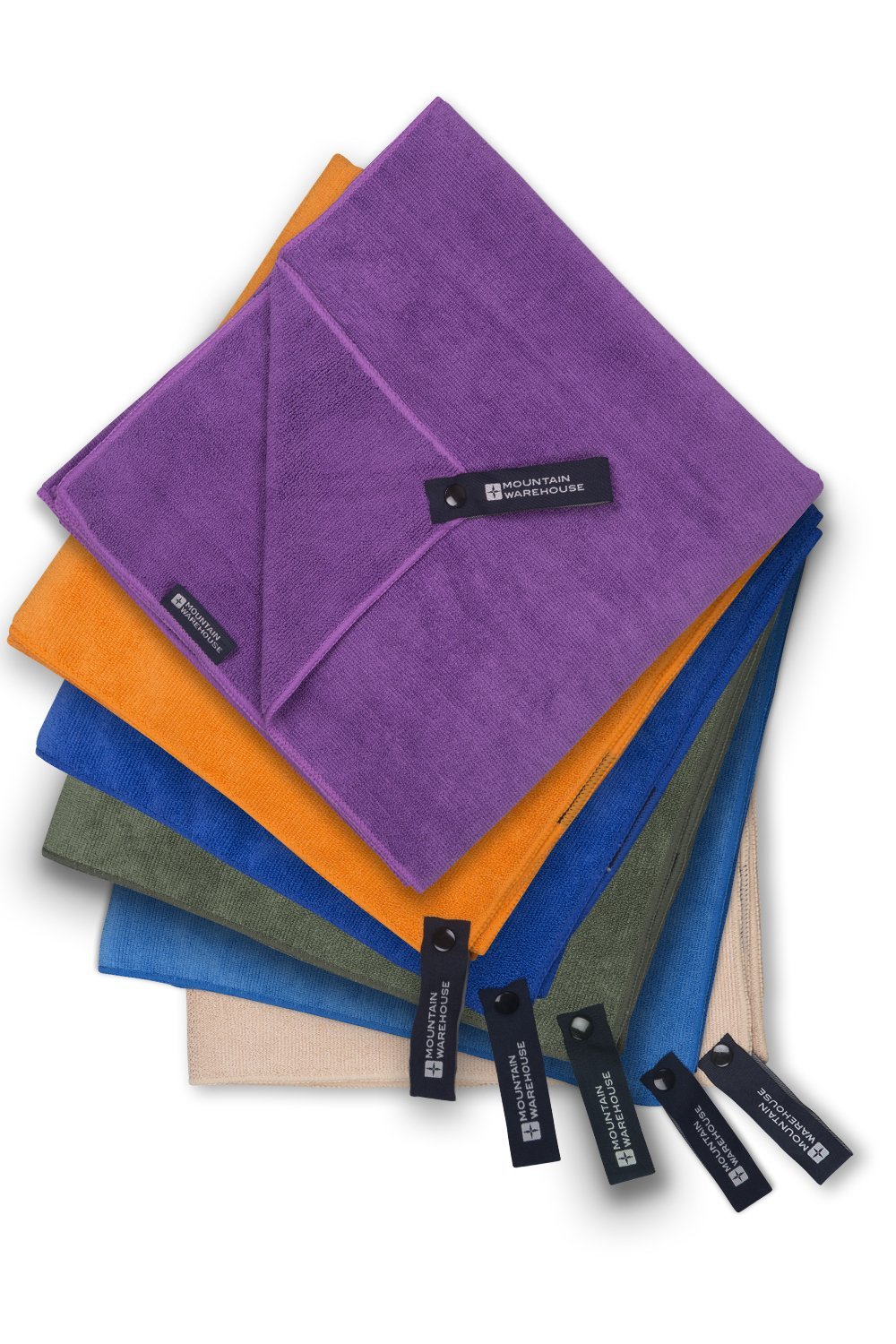 It was shower day today in Zagan – I know we're naughty as we don't shower every day! But, it reminded me to let you know about the new towels we bought ahead of this trip and how well they are doing.
We used to have normal household towels in the van, and they took ages to dry and got musty smelling if left hanging around damp. We had one microfibre towel, but I didn't like the feel of it for drying my body, it never felt fully dry so I used this to wrap up my wet hair after a shower, because it dried much faster than the normal towels.
When we were back over Christmas I was looking for a new ski jacket and spotted micro-towelling towels
 in Mountain Warehouse. They have the same quick dry properties of the microfibre towels, but feel like a proper towel – just lighter, which is always a bonus in the van.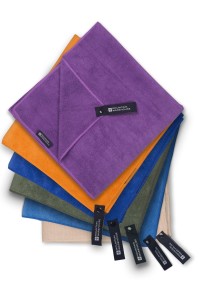 We bought one each and after six weeks of use, and one laundry wash, we think they are great. They dry quickly, so don't smell fusty – in fact I only put them in the laundry because we had space. The only downside is that you cannot tumble dry them, but we only tumble dry when we have to – ie winter or cold places. I whipped them out of the washing pile as I loaded it into the tumble dryer, hung them up in the bathroom (I've sewed extra loops on them for easy hanging) when we got back to the van and they were dry in a few hours – not bad from being soaking wet.
When writing this I couldn't find them on a Mountain Warehouse website, but found them on Amazon (and for a lot cheaper than what we paid for them). So grab a couple ahead of your next trip and banish fusty towels from vans!
Cheers, Ju