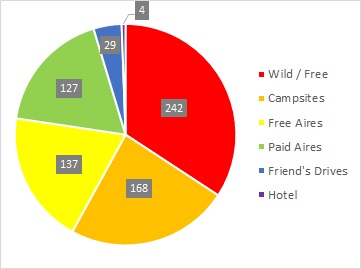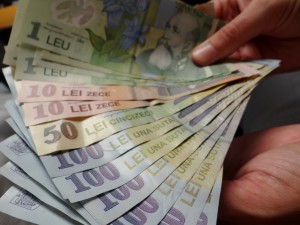 OK folks, it's the post you have been waiting for – just how much did it cost us to tour Europe in a motorhome for two years?
How did we do it?
In 2009 interest rates dropped, and our mortgage fixed rate deal ended. With no idea what to do, I put us on a tracker mortgage. We carried on paying the same amount we'd been paying on the fixed deal, and this overpayment began to erode our mortgage. Seeing this happening, we set ourselves a goal to pay £20,000 off it in a year We tightened our belts, took packed lunch to work, made do without any new clothes or gadgets and we did it, in fact we paid £26,000 off it.
The next year we did it again, then in early 2011 our mortgage was gone. It was an amazing feeling. All the money we were using to pay the mortgage now went towards saving for our tour. We had planned to go in June 2012 for a year, in a newer van and with a bigger safety net of cash. But instead, we left in October 2011, and we still managed two years!
Considerations
Everyone is different and your costs will mainly depend on three things:
Where you sleep (campsites, aires, car parks)
Where you eat (restaurants or in your motorhome)
How far you travel (every day and overall)
Our general philosophy was to sleep in places which were as cheap as possible, only stopping in campsites when laundry called, if we were in a big city, where we had to (Croatia!) and where it felt safer to (Morocco and Tunisia).
We ate out at least once in every country we visited. Generally if a country was cheap we ate out more, if it was expensive we cooked in Dave and treated ourselves with coffees, cakes or ice cream when out.
Finally we drove most days. Europe is a huge place and there is so much to see, we would get restless after a couple of days in any one place. Some days we only drove 10km, others it was hundreds. We averaged 68kms a day (42 miles).
What did we have when we set off?
Our bank account had a balance of £28,050.59 when we set off.
We'd already paid for Dave our motorhome (£10,495), taxed him (£215), insured him (£717 for a full timing policy) and put him through a full service, a few repairs and an MOT (£764) and a habitation check (£10). We also bought breakdown cover with ADAC (£95), travel insurance for ourselves (£221), and 29 camping cheques (£435).
For our second year we re-taxed Dave (£225), insured him (£1,169!!), renewed our ADAC cover (£96) and put him through another full service and MOT (£530), he had deserved it!
From now on all other costs will be in Euros as this was the currency we tracked everything in while we travelled. For countries that didn't use Euros we used a conversion rate based on how much it cost us to change our money.
Where did we stay?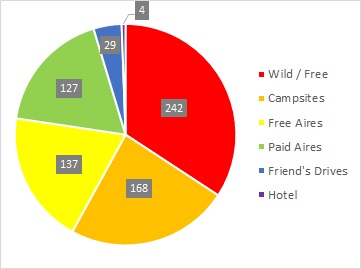 We stopped in free places as much as possible. When Dave was in the garage having a new clutch fitted we had to spend four nights in a hotel. Aires is used as a generic term for any motorhome-specific parking. Wild/free are the nights we spent in places that were not designated as being for motorhomes – car parks, lay-bys, beaches and marinas. The costs for our overnight stops were :
| | |
| --- | --- |
| Wild / Free | €0 |
| Campsites | €2,518 |
| Free Aires | €0 |
| Paid Aires | €965 |
| Friend's Drives | €0 |
| Hotel | €147 |
What did we spend?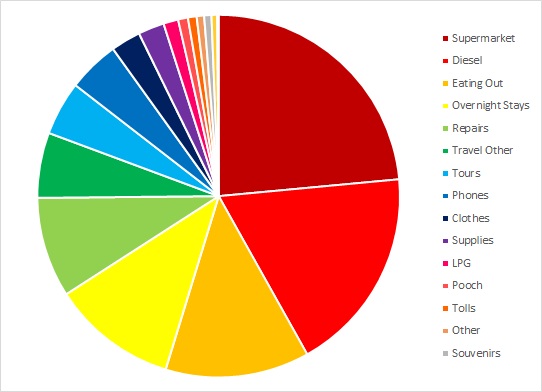 We thought most of our money would be spent on diesel, but it was food that was our biggest cost. I guess this was because we didn't really scrimp on it, buying tasty local treats (from the supermarkets as they were cheaper than touristy shops).
'Travel Other' includes ferries, buses, subways and any other mode of transport that wasn't Dave or a tourist attraction.
'Tours' include entrance fees and rides that weren't 'Travel Other'!
'Phones' includes all communications with home; our internet connection, postcards and mobiles (that were on Pay As You Go)
'Clothes' is mainly the cost of laundry over the two years, but it also includes the odd replacement item
'Supplies' are non-food items like maps, guide books and non-motoring related items for Dave.
'Pooch' was Charlie's jabs and vets visits – his food is included in supermarket.
'Other' is all the stuff I didn't have a clue where to put it!!
In total we spent €32,482, and here is what we spend on each category:
| | |
| --- | --- |
| Clothes | € 865 |
| Diesel | € 5,965 |
| Eating Out | € 4,173 |
| LPG | € 429 |
| Other | € 214 |
| Overnight Stays | € 3,631 |
| Parking | € 166 |
| Phones | € 1,494 |
| Pooch | € 286 |
| Repairs | € 2,905 |
| Services | € 40 |
| Souvenirs | € 212 |
| Supermarket | € 7,638 |
| Supplies | € 755 |
| Tolls | € 252 |
| Tours | € 1,567 |
| Travel Other | € 1,891 |
Other facts and figures
In total we travelled 29,773 miles (47,915 km). We filled up with diesel 108 times, and with LPG 25 times (generally when we could get LPG, not when it was running out!). We paid to use service points 17 times (costs are included in Paid Aires section), paid 50 motorway tolls and charged our Caxton FX card 41 times.
Income
As we travelled we did have some income. Our house back home was being rented, as was a bungalow we own. However the income from these was left untouched as we knew we would need money to get us back up and running once we returned home. Figures below are in £GBP as they were paid into our UK account.
| | |
| --- | --- |
| Interest from Bank | £61 |
| Magazine Article Payments | £250 |
| Book Sales (233 copies) | £993 |
| Google Adwords | £232 |
| Amazon Associaes | £91 |
| Rental From Properties | £10,367 |
I think that covers just about everything, but if there is something I haven't covered, please drop me a line.
In future we hope to travel entirely funded by passive income, allowing us the freedom to, effectively, travel for the rest of our healthy lives. Our follow-on blog posts track our progress towards this tantalising goal: the moneymuppet.
Ju x
P.S. There are ways to do this cheaper, or longer, a few ideas:

1. Travel less. We did two 12 month tours, around Europe twice. We travelled most days. Diesel isn't cheap.
2. Drink less alcohol. To be fair we didn't drink out much, and bought the cheapest possible wine and lager most of the time, but nevertheless, booze is expensive.
3. Eat less meat. As per point 2, this stuff isn't cheap.
4. Spend long periods in North Africa, Greece, Bulgaria and Romania and similarly cheap countries where free camping is possible. These places are cheap.
5. Work as a campsite warden, or on a scheme where you can help out at a hostel or farm and stay for free.
6. House sit. People will let you stay at their property, even in their property, for free for weeks at a time.
Just a few ideas folks, cheers, Jay