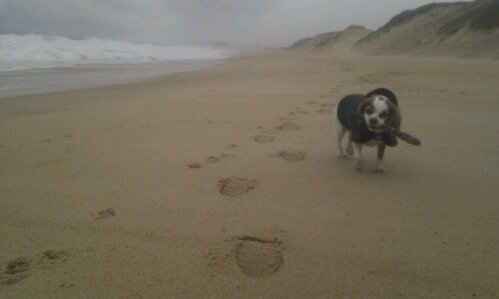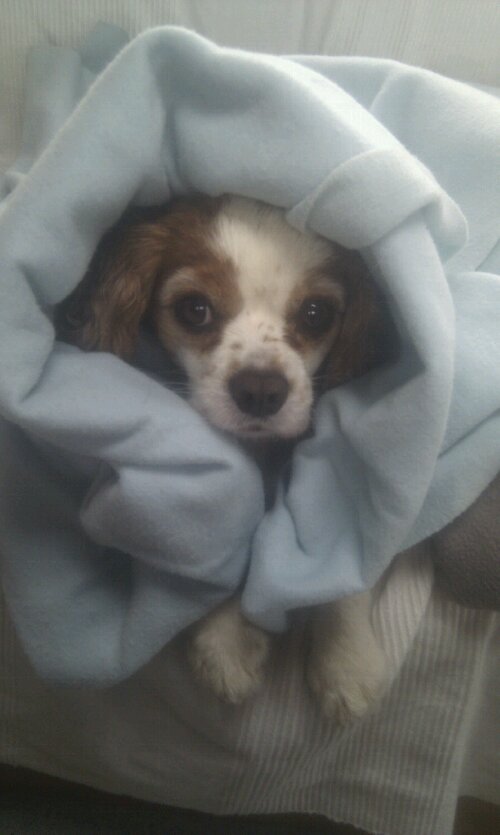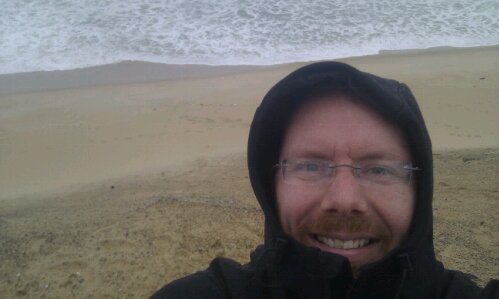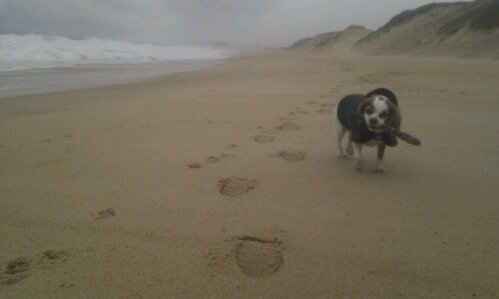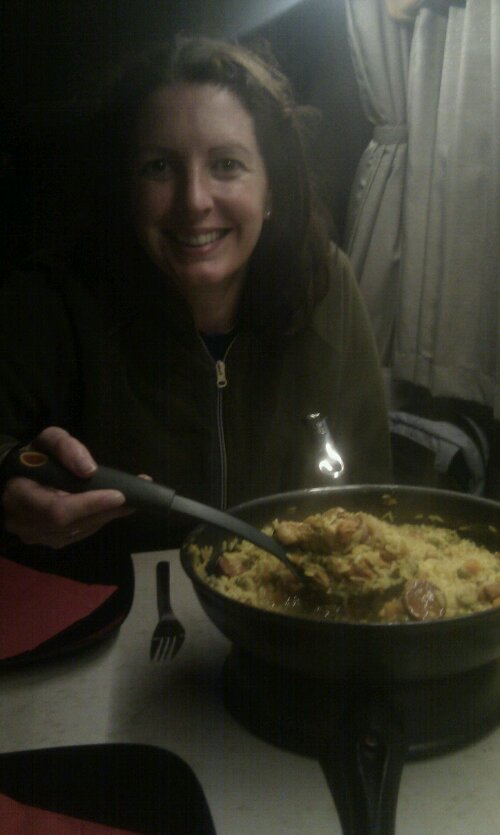 Day 28
Distance – 2492kms
Weather – frequent rain
We treated ourselves to a meal out last night at the Auberge we stopped at as part of the France Passion scheme. The owner asked us if they have Auberges in England and I was hard pushed to think of anything similar. The phrase book says it means Inn, but that doesn't really explain it.
The place was a small farm which reared ducks, geese, pigs and cows and had a little shop selling the produce from them. However it also had the Auberge part which is a small homely restaurant – nothing fancy – which served food made from what they reared and grew (potatoes, leeks, cauliflowers etc). We went for the 16euro menu which gave us four courses, and ordered a bottle of wine from a local vineyard for 8.50euro. It was the price of our current weekly shop, but it was fantastic – well worth it. There were about 10 other people also eating there, and the owner showed us photos of how he had renovated the place. It had gone from pigsties and a stable to a home and restaurant in two and a half years – and he'd done most of it himself while running the farm! It took us about that long to paint all the rooms in our house (which is now rented – yay!)
Despite the rain overnight, we slept well and were woken by the alarm clock this morning. It goes off at 8am, we're usually awake anyway and aren't in any rush to get up, but it was needed as we were waking up later every day, by Christmas we'd have been nocturnal.
It was still raining so we set off for Bayonne near the coast. Part way there I found an Aire in my book which had electric hook up, so we changed direction and we are now overnighting in Capbreton right next to the sea. We're protected from the sea wind by sand dunes, which is a good job as we're at a prime surfing beach – not for beginners the signs advise – and it's flipping windy, also the electric is now switched off for the winter, oh well.
There are a couple of other British vans here and one girl (I say girl, she was about 20, but to J's delight had an extremely short skirt on) was wandering around asking for book swaps. As we have the kindle, the only physical reading books we have are the James Bond series my brother and family bought for me a while back, which I'm really enjoying – nothing like the films, ie moonraker isn't set in space – I'm on the fourth book already, but she didn't seem interested in the first three, her loss.
We got talking to a fella called Harry who is on his way south to spend the winter months in his motorhome in Spain. He's 85 and has been vanning for about 20 years – before that he sailed about in a 30ft steel yacht he'd built from scratch. He had some excellent stories he shared with us over a cup of tea and some biccies he brought round, also some photos of previous motorhomes that had met their maker, one from very rough seas on a Greek car ferry – the lorry next to it had blended it with a ramp and a Lambourghini, and one from a summer hail storm in Majorca.
The afternoon was spent snoozing, pooch walking on the beach and planning our route – we had a weather update from fellow travellers The World is Our Lobster, see links, who have just crossed into Spain, so Spain it is in a couple of days. We had round three of our scrabble tournament (2-1 to me) as the weather was so pants and also a quick catch up from home when Jon Terry skyped us. On the phone/when we have no WiFi, we can only do audio calls and they're part of our 25MB a day data allowance, so we had to keep it short as we weren't sure how much data it uses, but it was really good to chat.
Tomorrow we're off to the hypermarket to get a red and white striped board to go on the bike rack – seems they're obligatory in Spain and we figured they'd be cheaper here than in the UK – and probably a slightly more detailed map, should stop us ending up a mountain or two!
Ju x