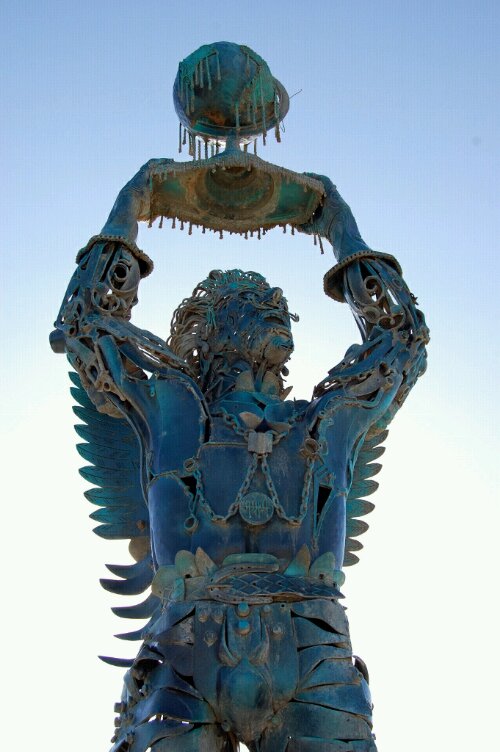 We're still here – N37.72222 W8.78825. If you zoom in on the map above, you can probably see why we haven't bothered to move.
Weather : sun, sun, sun, 10mins of cloud, sun, sun, night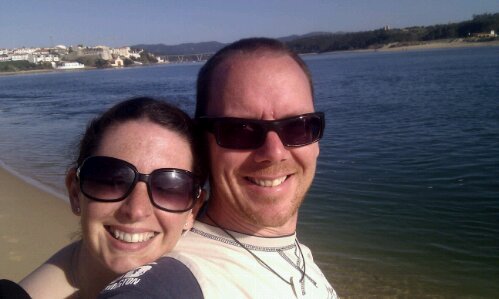 We went out for a meal last night to one of the most expensive restaurants in town (well we'd only spent €5 on our New Year celebrations). We sat by a roaring fire and ate like kings (veal steak for me, black pork and clams for J – he won on best meal choice, it was delicious), we also saw off a fair amount of local vinho, desert and a snifter of port all for just €27. We were so full we struggled to sleep last night.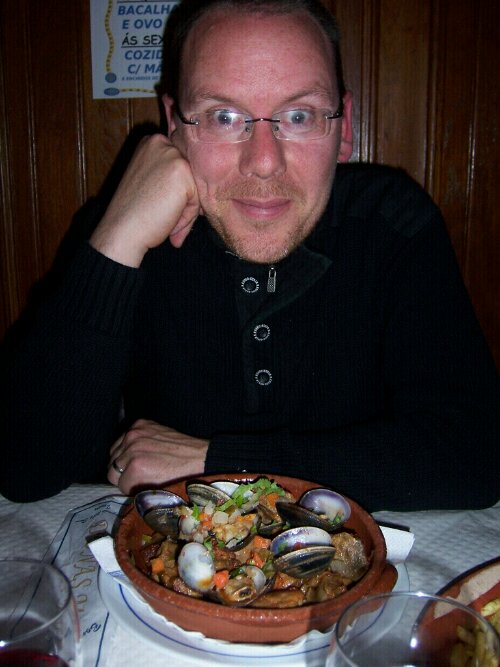 This morning we didn't surface until about 9.30am, which I know can't be an easy thing to hear for those of you who were back at work today, and the sun was shining so we set off to explore the walk around the headland. We'd been told it's easy if the tide is out, or if it's in there are a couple of rocks you need to scramble over. Seems it was in, but teasing us by being out quite a way.
J had made it round some rocks and was in a bit of a recess, I was just climbing over the rock as a wave came in. J retreated as far back as he could, I climbed up a bit higher – safe. Then I looked round to see a really big wave! Our timing couldn't have been worse. I scrambled as far up the rock I was on before it hit. J was laughing at me and taking a photo, so luckily the phone was in his hand when it hit and soaked his jeans. My walking boot on my lowest foot got drenched along with the bottom of my jeans, then poor forgotten Charlie appeared looking like a drowned rat. Realising we were too busy saving ourselves he made like a mountain goat to get to higher ground, but not before a full soaking. We all squelched our way back to the river beach (nice calm river) and lay out on some rocks to dry out.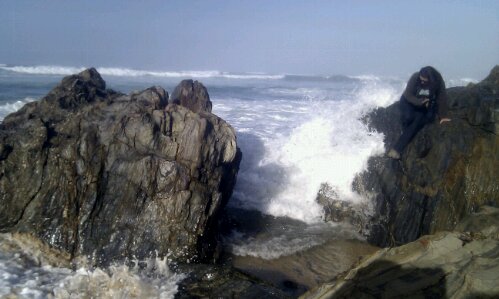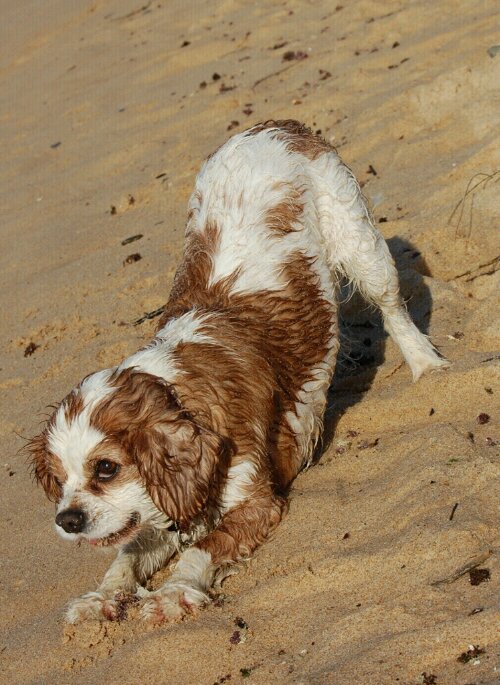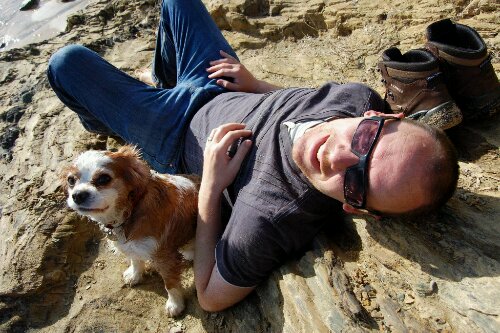 This afternoon we wandered around the town and J now wants to buy a house with a drawbridge. The castle here was originally a fort built to stop pirates destroying the town – which they'd already done a couple of times – and is now a private house complete with its own boat launching ramp and drawbridge.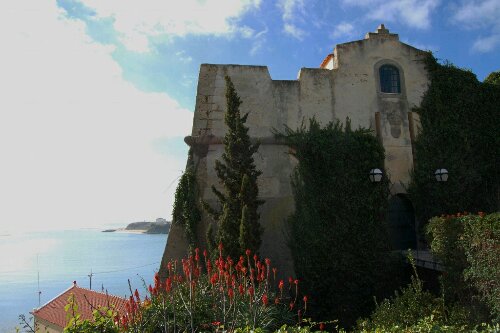 Times have changed a bit and today there were no pirates, but opposite the castle a man was using a small bbq to cook up a few fish. He was outside a cafe so not sure if he'd caught the fish and was doing his own lunch, or if the cafe didn't have an oven – either way it smelled wonderful.
We said a thank you to the statue of the God of the sea tonight, also asking nicely if the waves could be a bit quieter – they sound like a train at the moment!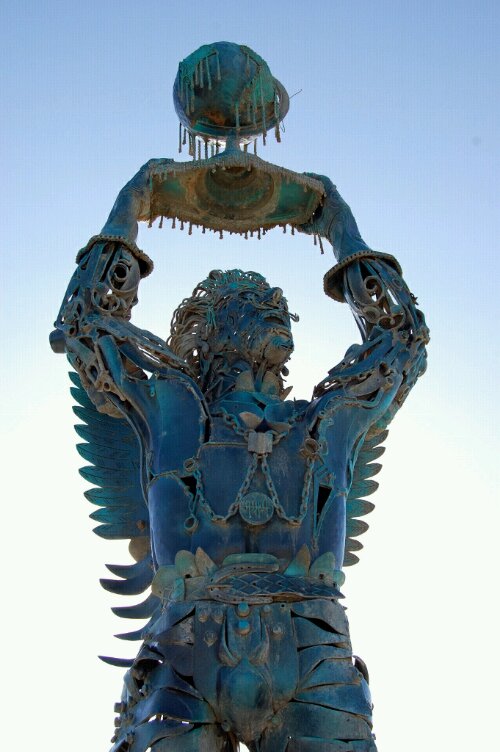 Ju x