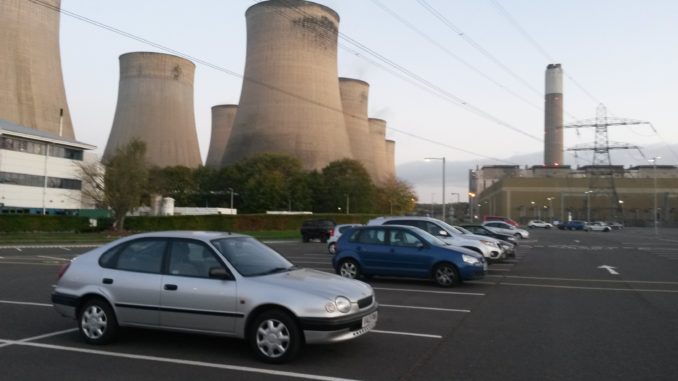 Our lives are more than a bit weird you know. In 5 weeks (give or take a day or two), I'll 'retire' again. Sort of.  Ju's kept this blog updated since we got back, but I've not much felt like it to be honest. Here's my take on what we've been up to, and what comes next.
Before we came back from the last 18 month wander, an old boss of mine asked a time or two if I'd come and do some work for him. The big old multi-national energy company we both worked for had split in two, and he was working for the 'other half'. From past experience I know splitting the IT systems out would be a MAHOOSIVE job, and that they'd not have the people to do it – cue pound signs spinning in the eyeballs of us contractors.
Or should I say 'us ex-contractors', as I was officially done with it, retiring two years back aged 43 (how?). To start off with, I politely declined. I didn't need the money, we're still saving maybe 20%-odd of our passive income, even in 'retirement', so we are doing fine. But. There was a small problem.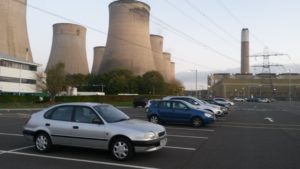 We'd started to head back towards the UK at this point, and I was frankly having a small panic. It turns out you need an imagination to retire in your 40's, and mine was proving lacking. What would I do back home? An enormous void stretched out – the opportunity to have a go at pretty much anything, but rather than feel elated, this put the monkeys right up me.
Yep, there'd be a round of meeting friends and family, but once things had settled down again, just what did I want to do??? This unbridled freedom is sometimes like holding up a well-lit mirror to my naked body – it really shows me who I am, and sometimes this ain't particularly comfortable. Not having work as an excuse not to do stuff can be a bit of a swine at times (hey, I expect no sympathy!) – you have to admit to yourself you've not got the courage, are too lazy, or simply have no imagination. None of it self-affirming.
So I caved in. Heading back to work was the easy thing to do.
The other part of it is the money. I know, I said we didn't need it, and we don't, but it's great money, very tempting indeed. The work's not massively difficult, and there is always the idea in the back of my mind of having an even bigger safety net than the one we already have. Although our finances have been spreadsheeted to death, there is no guarantee of 'success' in the early retirement world. It's unlikely we'd be forced back to work, but we can't anticipate every single eventuality.
We'd also agreed between each other that when we started all of this, that we'd want to work again, perhaps to pay for one-off fun stuff and crazy mad luxuries either of us fancied. We've not lined anything up yet, but watch this space.
So after 2 or 3 weeks back home, I donned work shirts gifted by my father-in-law (from a friend of his who buys them and never wears them, go figure), and driving a car loaned by my mother-in-law; fantastic folks the both of 'em. The job's about 30 to 60 minutes down the M1, through the roadworks to offices next to a power station the company owns. They're my old offices again, a place where I just about snapped from stress in the past, but that was in the dim and distant, and this time I was wearing jeans and determined not to let it get to me.
The job's required me to head to Germany three times to head quarters in Dusseldorf (which should be fun, but isn't – think working breakfast, 17 hour days and being crammed on a bouncy little late night plane), but otherwise I've been in the office or working from the Cooler. It's a fairly easy going and slightly creative job, my boss leaves me to it, but is supportive as needed, and I get free tea and coffee.
It's still causing me no small amount of stress though, an interesting thing in itself. Why? Why do I end up with a tight chest and a strong desire to attack my Belgian beer stash every evening? Everyone's very pleasant to work with, supportive and friendly, so why the stress?
A bit of self-analysis:
Although the company's smaller than it was, it's still a big multi-national. This doesn't suit my nature. Getting decisions made is just too slow. Information's permanently lost in translation. People feel faceless. Processes are constantly garbled. The legal complexity of various IT outsource contracts mean there's little flexibility for making changes quickly, or at all. It's like working in treacle.
I'm a self stress-maker, it seems. Even where no stress exists, I manage to make it. This is something I have to work on for the future. Running in the evening, and avoiding the Belgian beers helps.
I've never liked sitting in traffic. I even got into motorbiking to avoid it. the sense of my hearbeats being wasted sat there, coughing out fumes and crawling along. These days I hate it with a passion. The M1's being fitted out as a smart motorway, which means it's packed solid even at 7am. And British drivers suddenly seem far worse than our Italian cousins – zero patience, bonkers risk taking.
And last but not least, I am, frankly, a weirdo. I see the world in such a different way to the folks around me, I struggle to fit in. I've found myself shrinking into my shell, just getting the job done but not having much fun in the process.
So despite an offer to extend my contract (in fact it's been auto-extended longer than I'll work there), I'll leave at the end of November. I'll have fulfilled my obligation to get my package of work done, and I'll feel that I did what I set out to do. We'll have cash in the bank/bonds/ETFs in ISAs to pad out whatever we do next.
During all of this time Ju's been running her own part-time business, pooch sitting and working on getting Zagan ready for action:
The end section of the exhaust is corroded. I've patched it up for a year but it's had it now. The rest is OK, but this part faces out into the road and gets battered. Ju's found a local fabrication shop a short walk away (who knew that place existed?) who'll make up a new stainless one for us.
Two new tyres are on the way tomorrow. I'm tempted to say which ones we got, but after last time I think I'll keep quiet!
She's sorting out a full gas appliance check.
We'll then get him serviced and MOT'd ready for heading off again.
After I'm done writing this we'll have a look at getting a bigger/shinier inverter – 1kW pure sine methinks (current one is 300W modified sine).
We've new wheel trims, after losing one bouncing around the roads of Turin.
A new filter's been procured and fitted to our SOG unit – the last one was starting to whiff.
We've a MiFi and wall mount unit from Adam at motorhomewifi.com to fit to our existing roof-mounted antenna and try out.
We've renewed our ADAC cover too. They've stopped taking new UK punters now, but were happy to take our money.
And I'm sure a load of other stuff I've forgotten about – she's permanently (if gently) busy.
So that's about it, I reckon? Our thinking is we'll spend Dec and New Year here at home with friends and family and generally taking it easy. After that we've an idea we'll nip to the Alps in Zagan for a while, then maybe south to Croatia, down to Greece maybe, back home for a bit, who knows?
I've also written a long old list of things to have a go at (Ju's always had a list – she has an imagination!), and am starting to get the enthusiasm back to travel and attempt new stuff too, bring it on guys.
Cheers, Jay