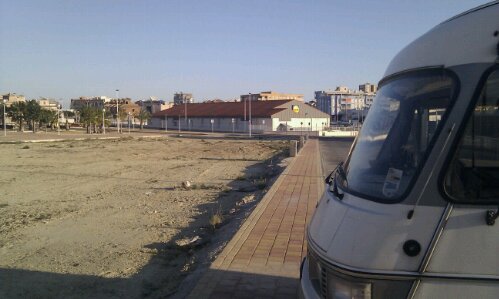 We're here: N37.57384 W1.26678. It's an area of car park around the back of Lidl in Mazarron. That's how it works out sometimes when you're averse to paying for campsites.
The weather is: roasty toasty. Pure blue sky all day. Although the sun's just gone and the temperature is plummeting.
We departed Bob and Pauline's villa this morning. They were fascinating and charming hosts, despite both being racked with cold. Part of our trip is looking into how others choose to live their lives, and we got some great insight into the life of an expat in rural Spain. The tales of scorching heat, metre deep snow, scorpions, an earthquake at nearby Lorca, pigeon shooting, barking dogs, a missing cesspit, flash flooded river beds and getting lost in the red light District of Bilboa towing a Harley Davidson behind a motorhome just kept coming. We left clutching a huge bag of almonds from their trees and a stack of Motorhome Monthly magazines, both of which will be devoured. What luck to come across these guys.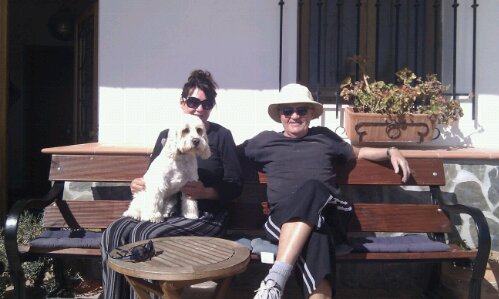 As we departed Bob asked us when we plan to be back in the UK. Our stock answer has become: "well, we have to be back in November for an MOT, but we may then have another winter on the road". "We don't really know", would be the short answer. We're back on our strict budget and could in theory stretch our savings to a couple of years more, just. Hmmmm. Not sure the various generous people storing our stuff would be too chuffed about that though. We need to sort out a plan. Maybe tomorrow.
We hit the empty dual carriageway (is it just the UK with traffic jams?) and headed for the coast. Pauline had recommended Bolnuevo, a tiny resort west of Cartagena. She's seen motorhomes parked up on a big area of land just over the road from the sea. Sounds like our cup of tea. On arrival it seems plenty of other motorhomers have had the same idea, taken it too far, and earned us all a parking ban. The huge area of land remained, empty, but peppered with 'no motorhome' signs. We found a spot in the town to regroup and walk Charlie on the beach. There's a campsite in the town but it's jam packed, and we don't want to pay £20 for what is effectively a few hours of parking, we don't need the facilities.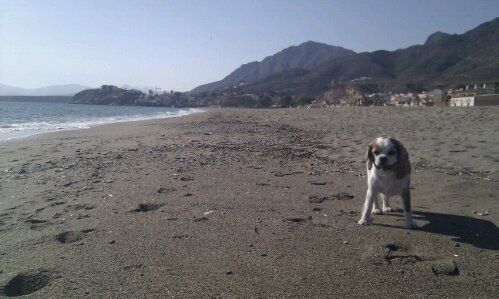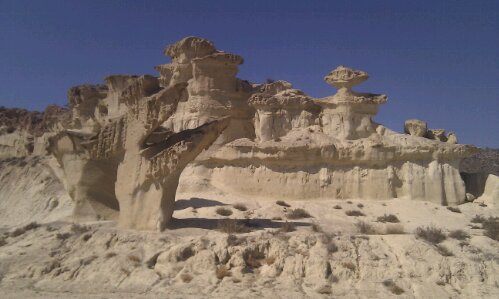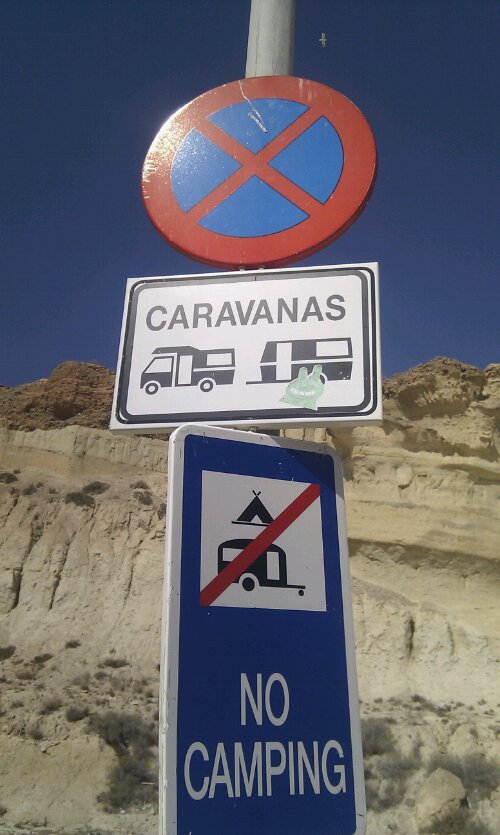 Spotting a coast road on the map we headed off. Various places along the route appeared to be OK to park up in, but a big Lidl shop called first. We love Lidl these days. A litre of weiss beer for less than a euro? Oh, go on then. A flip up motorbike helmet for €69? Err, if I had a bike I'd bite their hands off. We scored some spray grease too for the leaf springs. Either Lidl just happens to have the stuff we need or we will buy anything.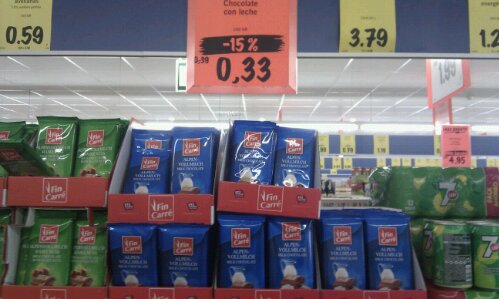 Spotting a nice quiet area around the back of the shop. We decide to prioritise peace and lack of police interruptions over a good view and proximity to the sea. We're in for the night, and I'm off to make a beef stew. And have a weiss beer.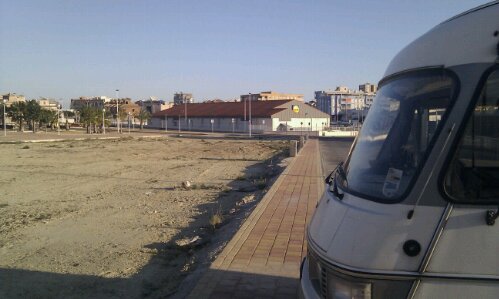 Cheers! Jay