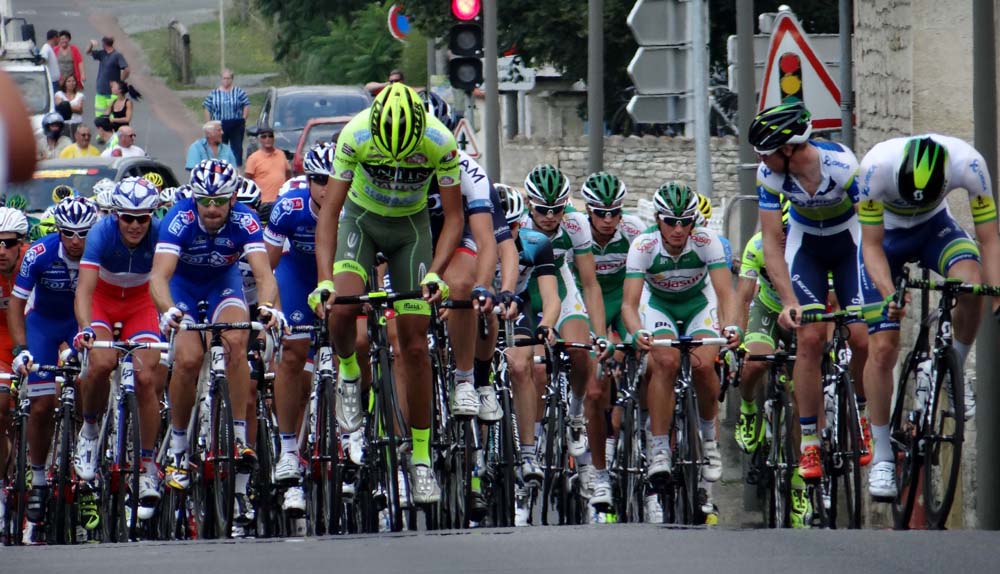 Dave the motorhome feels like he is one of the leads in the motorhome version of the red arrows. He is parked up in the brilliant aire in Coulon, with motorhomes fanned out either side of him and behind him, all in formation and facing the same way (N46.32139 W0.58987).
Last night we fell into a deep, perfumed sleep of clean sheets, duvet, blankets and sleeping bag – Dave was smelling like a laundry, but in a good way. The bliss didn't last long however, with both of us waking up during the night and lying awake. My thoughts were of our future, trying to work out what we could do when we get back, thinking everything through to the final detail even though there is so little we can do to control or influence it right now. I woke this morning with loads of stuff to add to my CV and dutifully wrote it down before it was all forgotten.
After breakfast we set off, knowing we wouldn't be going far. Our destination was the Lidl on the outskirts of Rochefort as Dave's cupboards and fridge were so empty his suspension was creaking because it was too light! €78 later the problem was solved and we're back to cupboards that spill out their contents when you open them – the joys of living in a small space.
We plotted in the co-ordinates for the aire at Coulon. Cathy and Mike who we met in Parentis-en-Born had recommended it, and as their recommendation for Mortagne-sur-Gironde was so spot on, we'd be silly not to head that way. With our ageing AA map falling apart again (another repair job required), and nearly every main road in this area highlighted from a previous adventure, we made our way along the D911, the only one we hadn't been on, which was as straight as dry spaghetti. We reached the town of Surgeres which the road skirted, our map knew this and was printed in 2004, but satnav decided it would be better for us to have a tour of the town. Twisting with sharp lefts and rights, we wound our way through ever narrowing streets. Around us scenes that couldn't have been more French played out; a Chateau overlooking a little square with people sitting in cafes, eating and drinking glasses of wine – as Dave chugged his way through the middle of it.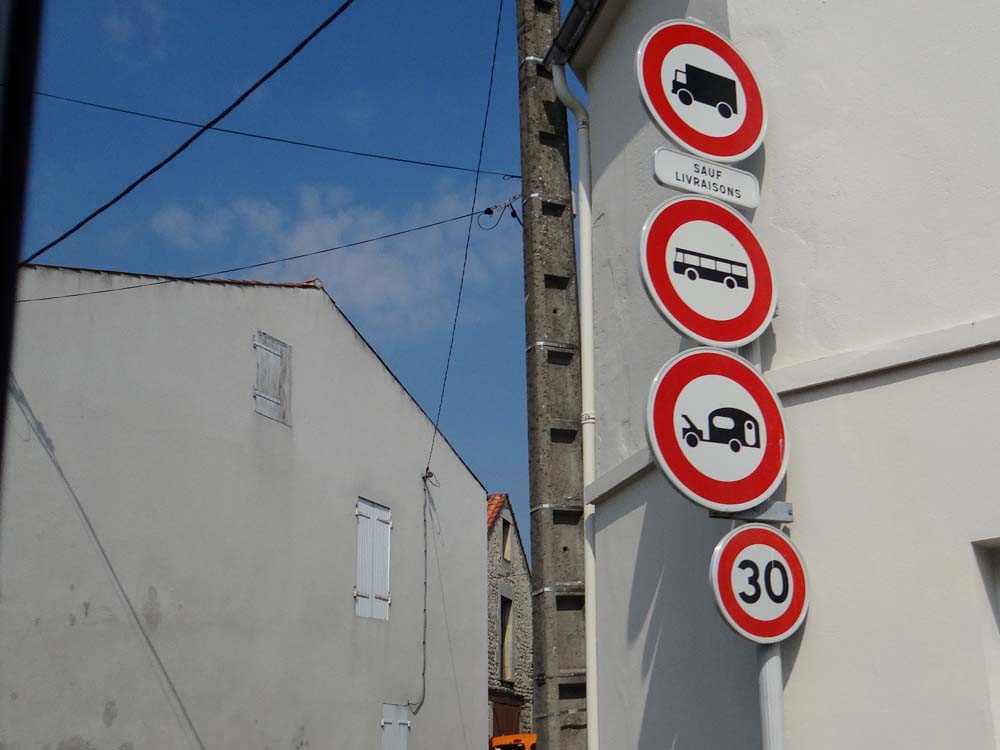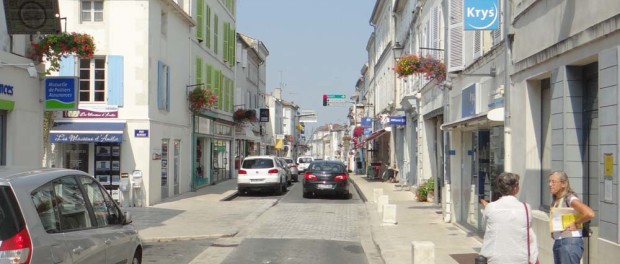 As we approached each town and village I scanned the industrial units and businesses to see if any of them might sell a Dave sized wing-mirror, but with no luck. I decided that the only thing for it was for me to become President and pass a law so that all businesses must show outside them what they are selling by way of drawings – it worked in Tunisia! We turned off the main road and were instantly in a picnic area. Not an official picnic area, but a stretch of road with families parked up and sitting at tables eating their lunch. We've seen this all over France, but not to this scale, something must be going on.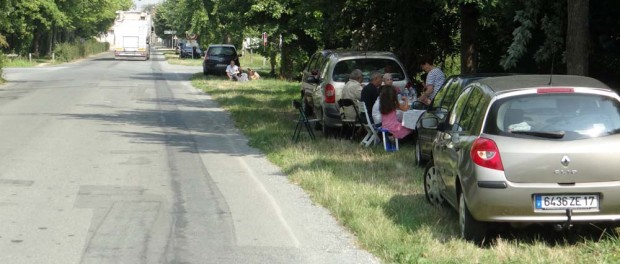 We spotted a chap parked up at the side of the road on his phone with a cycling magazine in his hand, a clue. The two team cars liveried up in bright colours with roof racks designed to carry many bikes drove past, more clues. By now we were beginning to suspect there might be a bike race taking place. But we couldn't fully work out what was going on, some people looked as if they were packing up, others were sitting waiting. Jay asked if I wanted to pull over, but as we weren't far from our destination I suggested we plough on.
At the next roundabout three fellas in yellow t-shirts and red baseball caps were directing the traffic, the road we needed was closed. We parked up on the grass verge and walked over to see what was going on. As I looked at one of the Marshalls lanyards to see what was going on a procession of cars and vans drove past honking their horns. It was a bike race, the Tour International du Poitou-Charentes, and this was the caravan. Not the normal sort of caravan that you'd take your holidays in on the Solway Firth, but the convoy of promotional vehicles which precedes any race and throws out free stuff. Did someone say free stuff? Before the marshal's lanyard had fallen back onto his chest I was across the roundabout and lined up for some freebies. Alas I didn't have any children with me as all the baseball caps and balloons were going in their direction and it seemed wrong to fight them for the spoils. Within a blink of an eye the caravan had passed and the road reopened. Jay asked the marshalls when the bikes were due, but it wasn't for another hour, so we headed back to Dave and carried on to the aire at Coulon.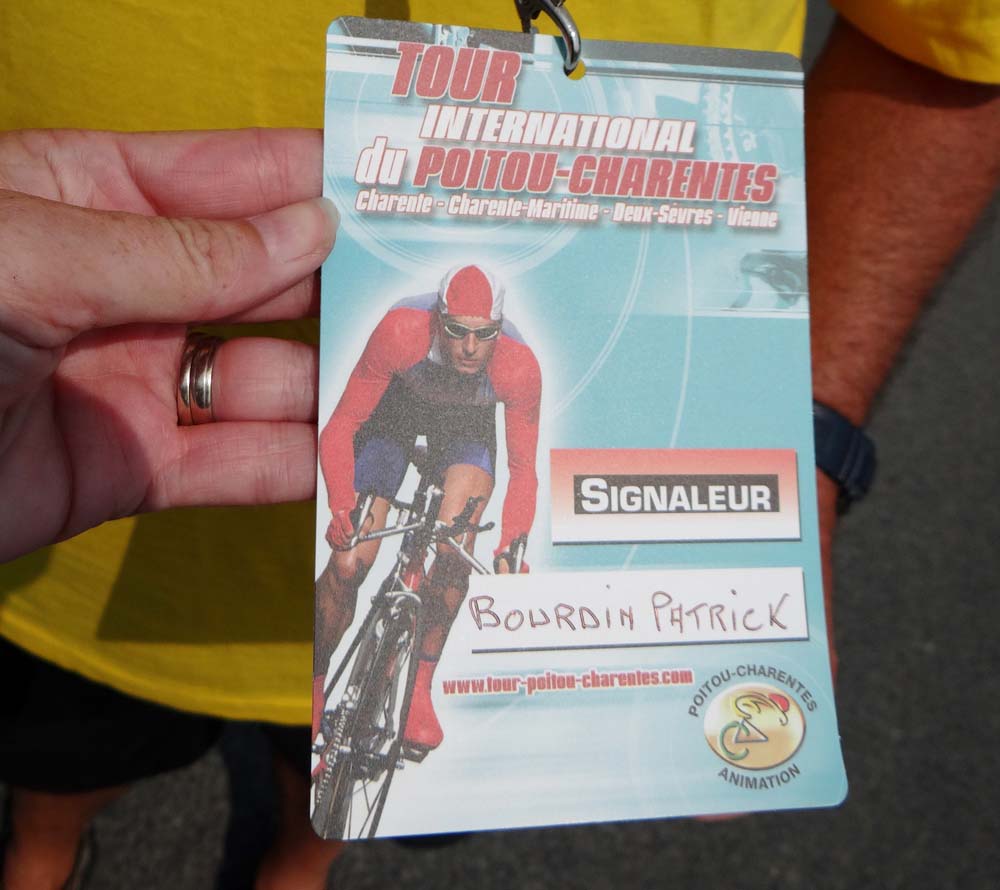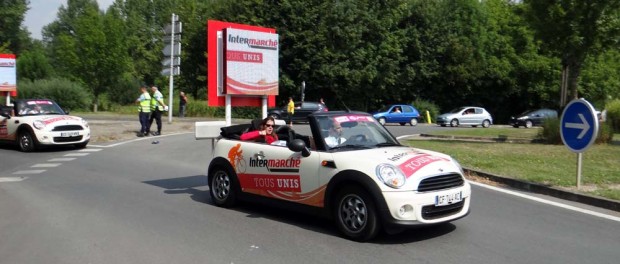 We think the aire might have moved since our All the Aires book was written as satnav was determined to guide us right into the middle of the town. After going down a street which we later spotted had a 'camping-cars forbidden' sign on it, we spotted a sign for parking and followed it. Just past the main car park there's an area which you could easily mistake for a campsite. Pale yellow gravel paths divide up the green strips of grass, upon which sit about 30 shining white motorhomes. We turned in to join them and once we'd solved the riddle of the ticket machine (€7 for 24 hours, payment by card only) we were in.

We parked Dave up and headed out for a walk. Behind the aire is a picnic area, the tree-shaded benches were alive with families consuming many a baguette. Along to the picnic area runs a stream, which is part of a huge network of streams and waterways around here which give the area the name of Green Venice. It's so green because it's all marsh land – even the cattle get around by boat here.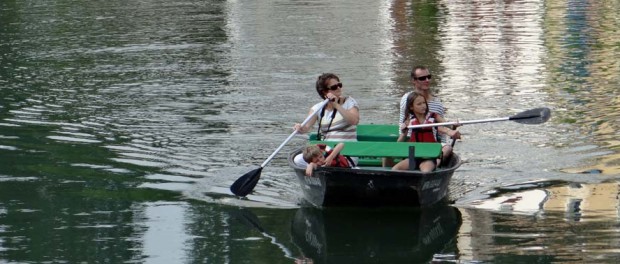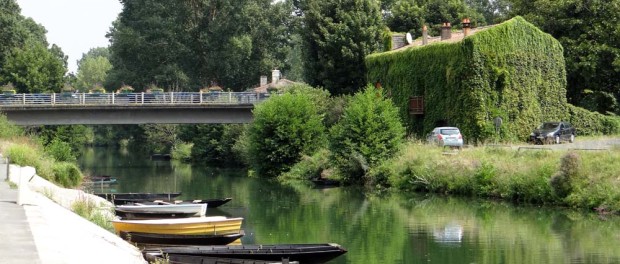 The stream was lined with boats for rent and a few were being gently punted around. The waterside restaurants were doing a roaring trade, but we were interested in the bike race. Spotting the tourist office I nipped in and got a map. After a few minutes remembering the French for bike (velo) and race (I went for Tour) the lady behind the counter realised I didn't want to hire an bike and explained when and where the race would be going.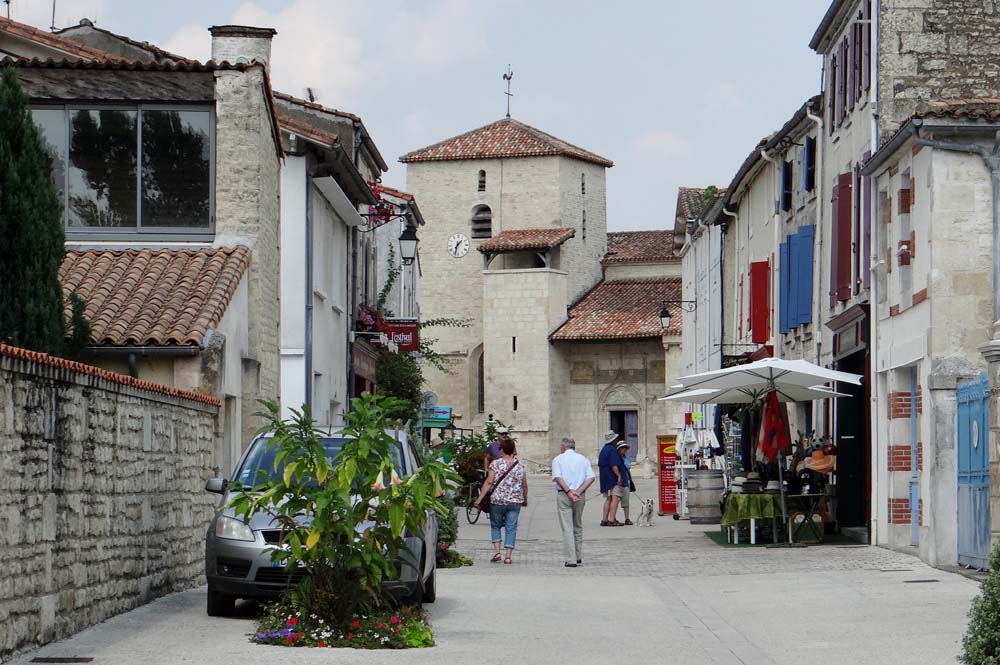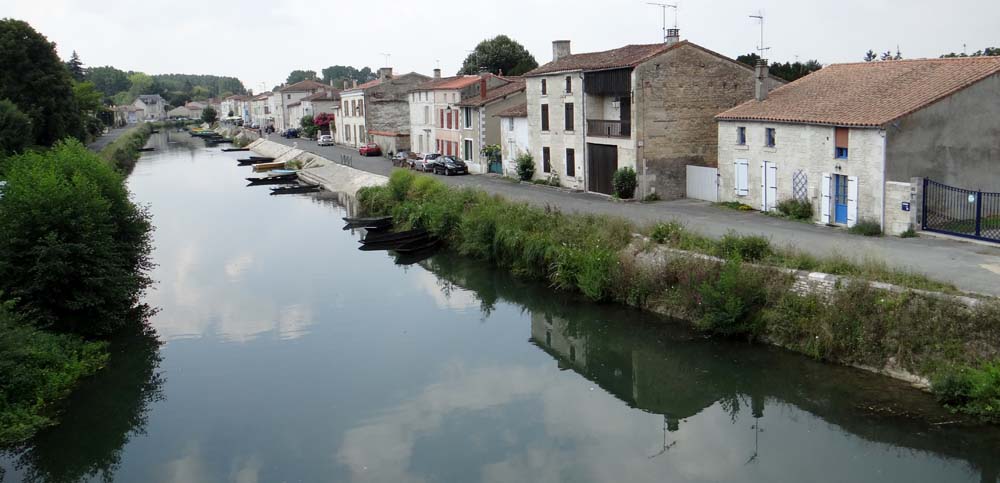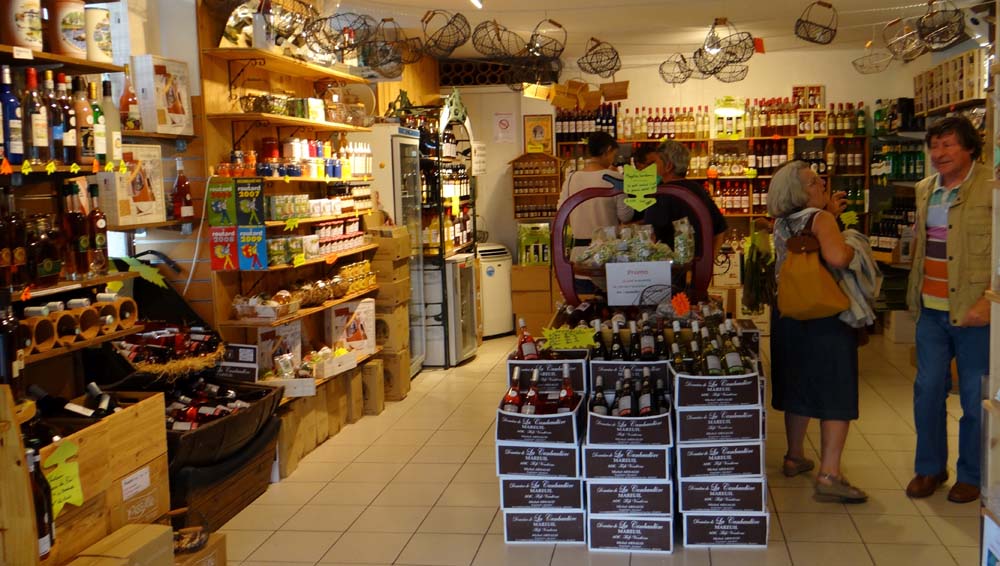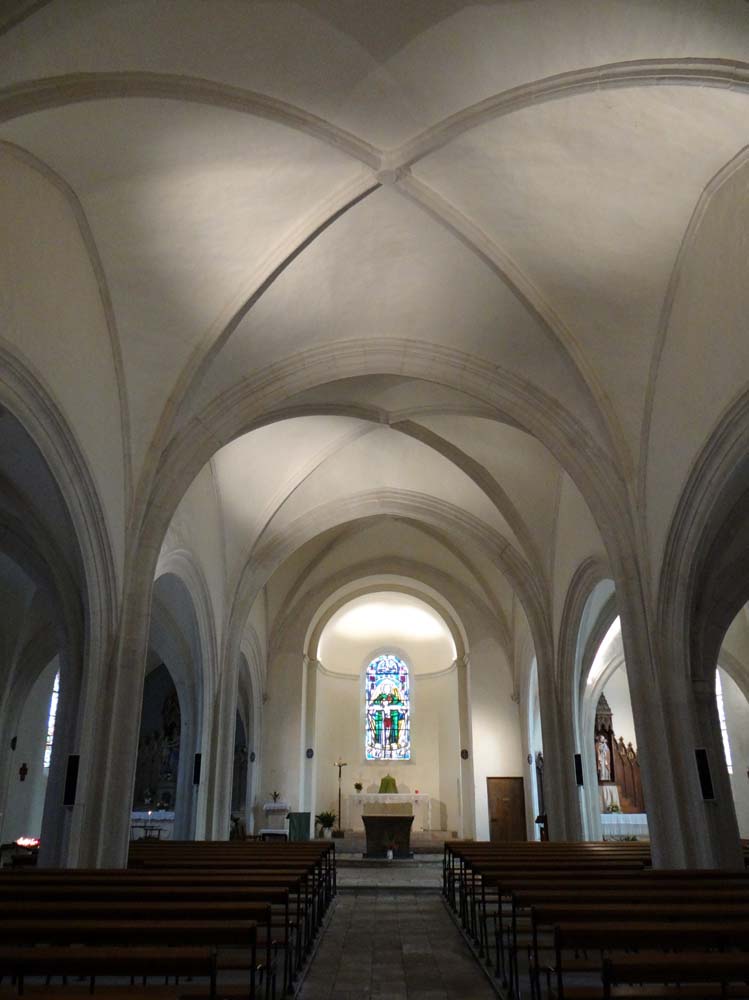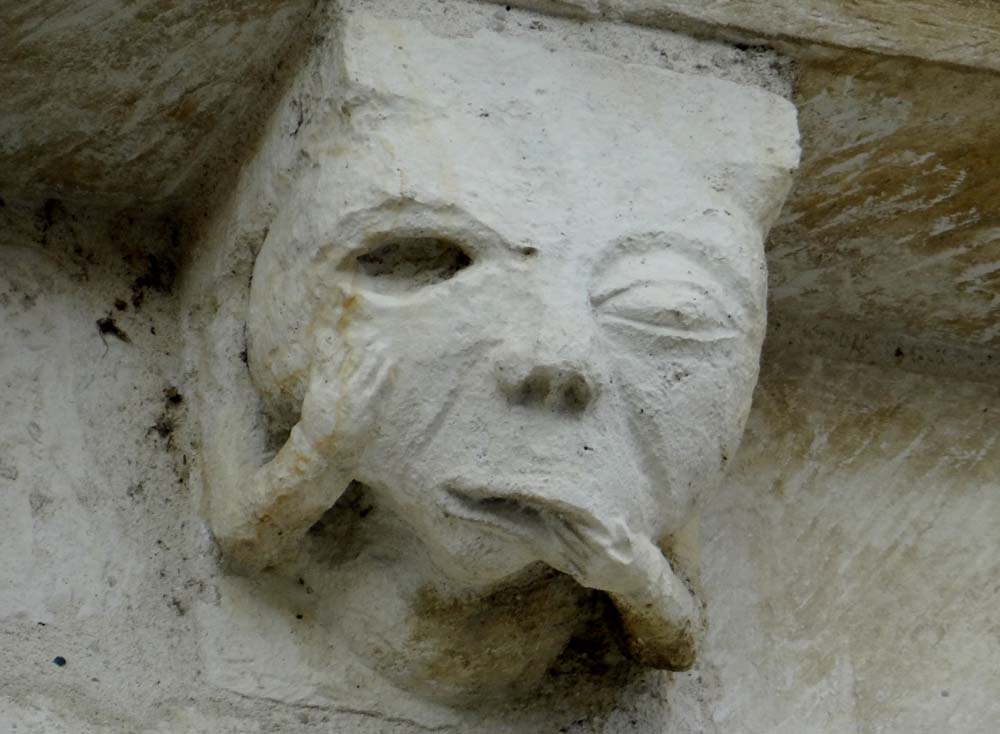 We strolled along the waterside to the main road then took up our positions ready for the bikes. A car pulled over and handed out guides for the event – who the riders were and the route, then nothing. We waited for about twenty minutes, watching the police and marshals close the road ahead and whistle at people who had some how got onto it. A car fitted with a loud speaker came through, no idea what he was saying but it was a second of excitement, then nothing. A few press cars and motorbikes passed, then nothing. Finally there was a glut of cars and motorbikes each with their official bright orange sticker on the front. Behind them were two police bikes and tucked in behind them three cyclists, then nothing. I looked across at Jay, was that it? Surely there were more than three bikes? Had the peloton crashed? Nothing appeared.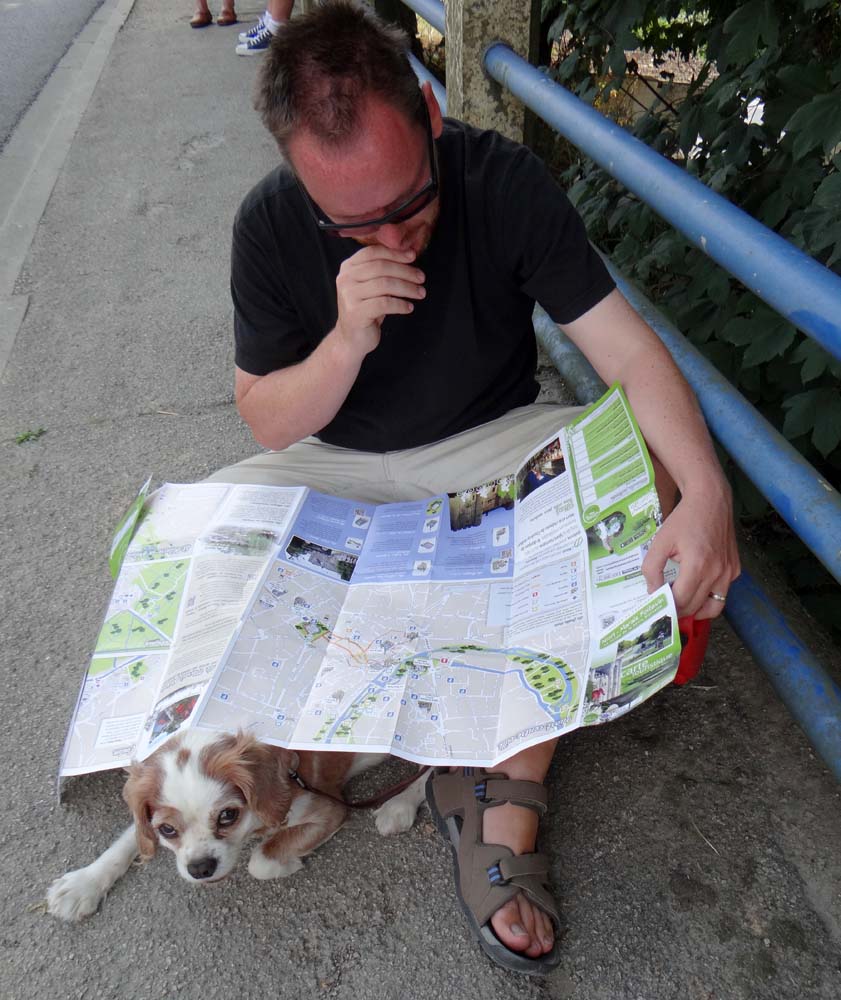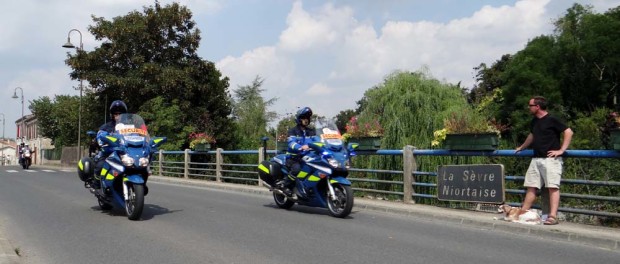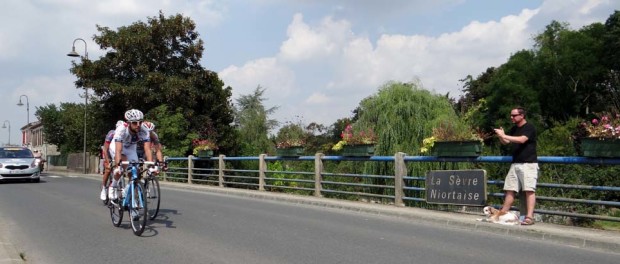 For what seemed like ten minutes we stood and waited, then another glut of cars and motorbikes before the peloton leaned around the corner. They raced past us, some looking at the view, others having a drink, none of them seeming bothered about racing. They were gone in seconds, all that remained were the numerous team cars with spare bikes. Then the road re-opened and it was all over.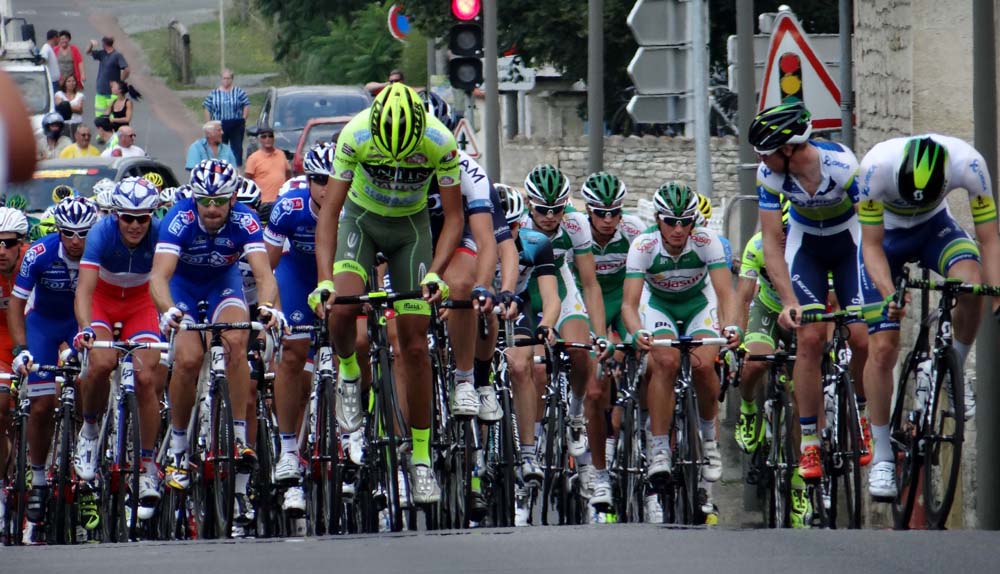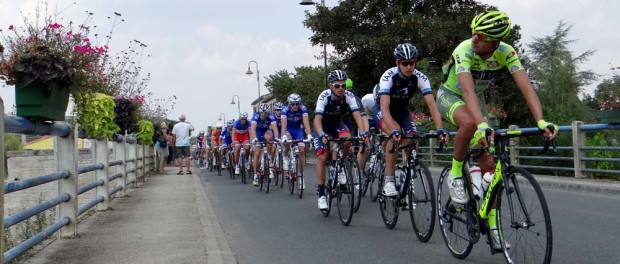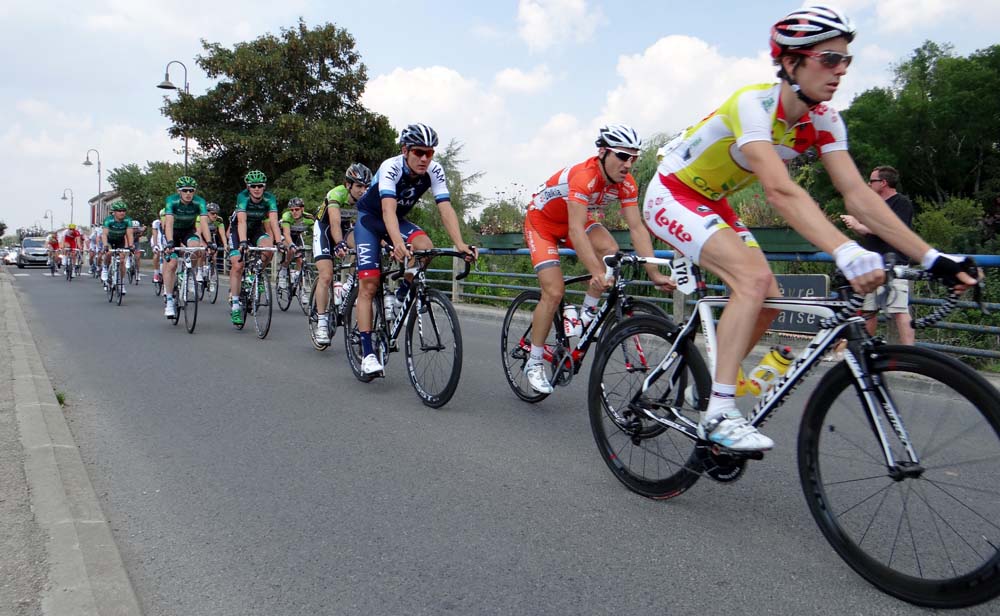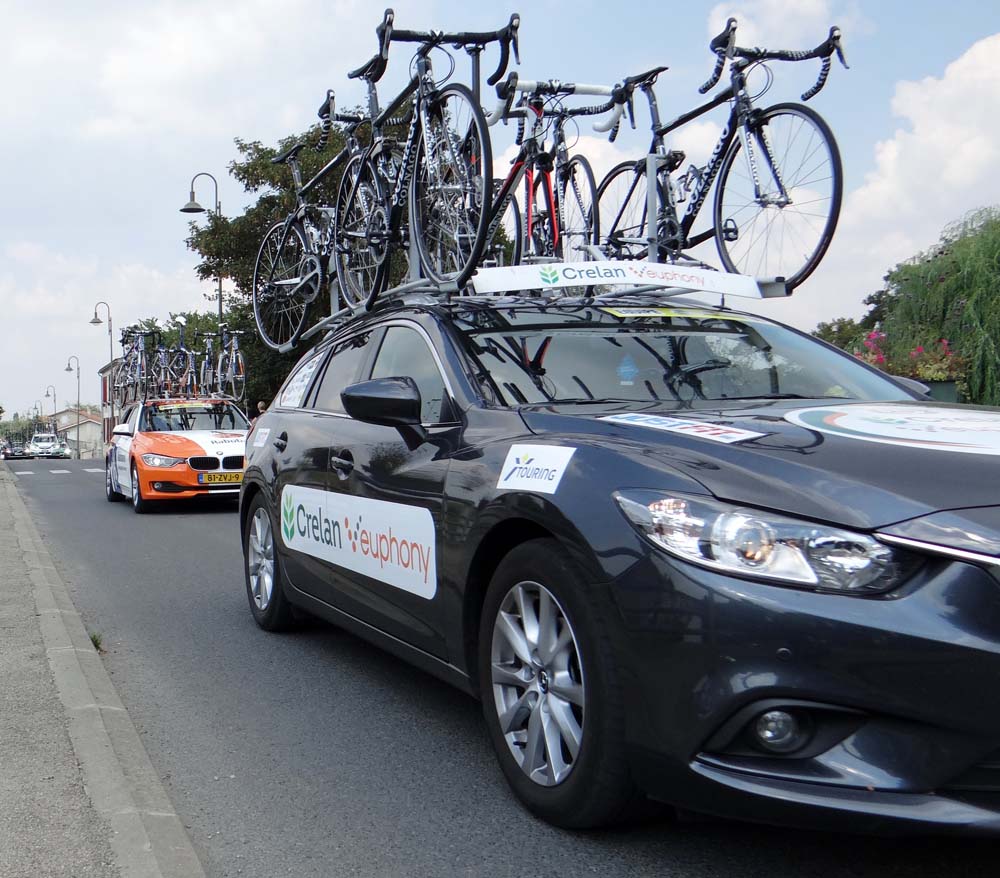 We wandered back up the street as the police packed up, the marshalls said farewell to each other and got on their bikes to go home for lunch. I've always wanted to see a stage of the Tour de France, we were lucky enough to see a mountain stage and the start of a stage of the Giro d'Italia last year, but seeing the Tour is a much bigger beastie – for some stages you need to get in place a week before. One thing I found out from the Giro and today is that the race is really second place to everything else around it. I'd still love to see a stage of the Tour though, so look out for Dave at the roadside when it starts in the UK next year!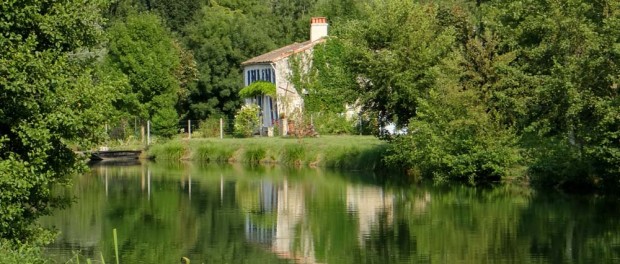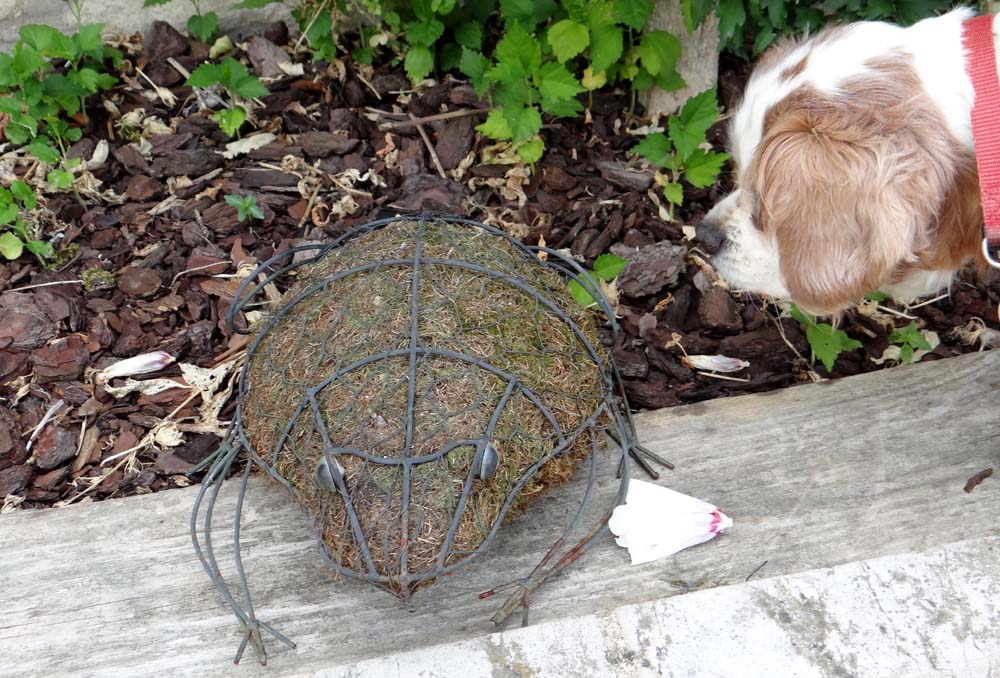 Back at Dave we had a spot of lunch. Chilled out in the sunshine. Read a bit. Found that there is free WiFi here. Went for another walk along the river and generally relaxed. Tonight we're firing up the BBQ and have cracked open a bottle of the local Pineau aperitif (which tastes a lot like Port). Although we both feel like we're in limbo at the moment, a bit like being at the airport waiting for a flight, we're going to try and make it feel as much like a holiday as possible.
Ju x