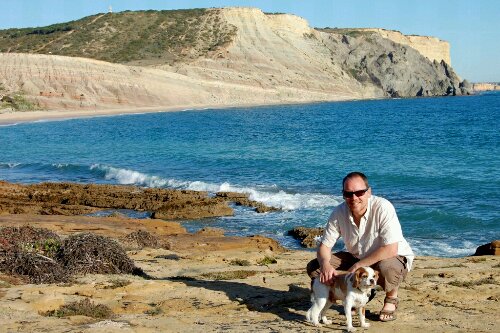 Oh my God!
I'm not going to tell you exactly where we are because you'll all be booking flights. We've parked up Dave for a while and are stopping in a villa near Luz. A massive thank you to Eric and Anne for letting us into their home away from home, it's beautiful.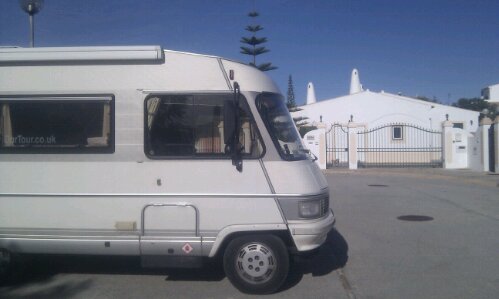 I lost J for an hour or so at one point today. I was sitting by the pool in the sunshine reading my fifth James Bond book (rumoured to be the best – supposedly in the original version Ian Fleming killed off Bond as sales of the series were poor) and I couldn't see or hear him. That's not happened for a very long time. I probably should have guessed that he was in one of the bathrooms having a much anticipated soak.
Charlie's a bit freaked out by all the space, but we've put his bed next to the wood fire (oh yes – with a huge wood store) and he's now sleeping off the shock of not being within 2 feet of us at all times.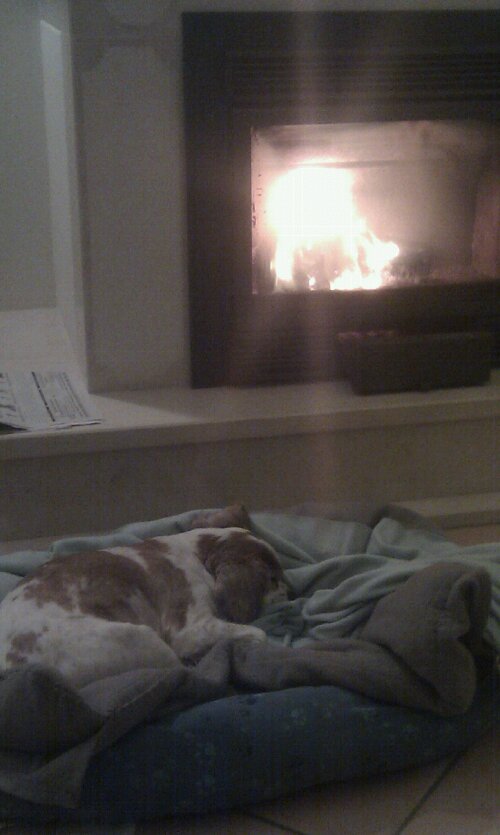 We left Boca do Rio around 10.30 this morning and J took some good pics of the local birds for you.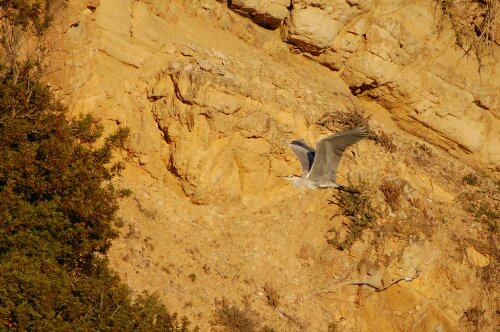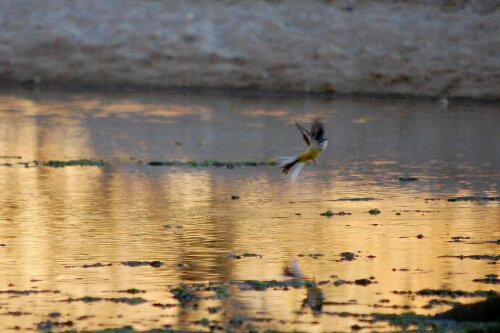 After a couple of wrong turns we found the villa. Then we spent about half an hour getting stuff out of Dave in shopping bags, classy I know, but we don't have luggage in Dave. Once we'd unpacked and relaxed for a while we walked into Luz for a look around and a bite to eat. We're on the Algarve, so it could only be fish and chips and a pint, all from a Brit pub with a terrace overlooking the sea.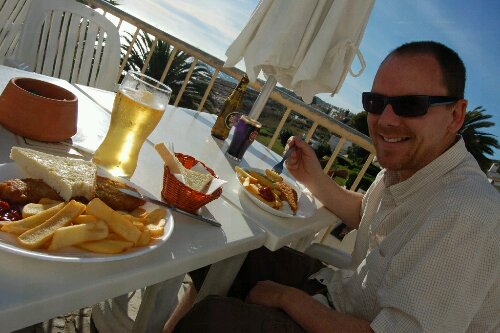 We fed the local birds as we ate then went for a walk along the beach.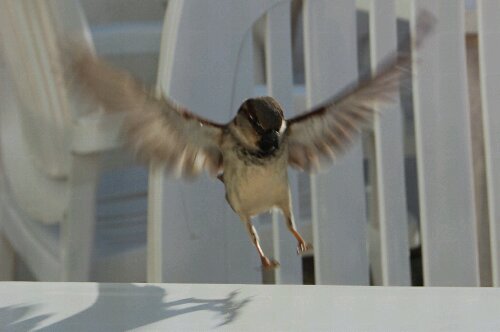 The rocks behind it are an amazing rainbow of colours, and apparently the one at the end is called black rock – no idea why though!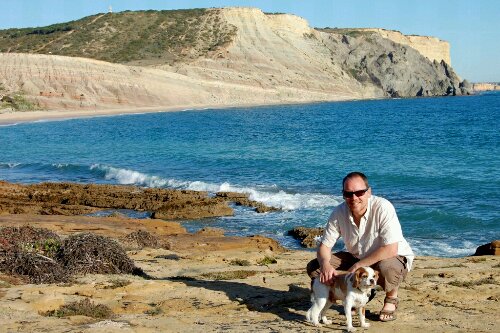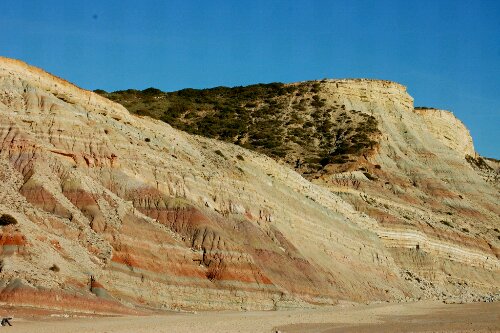 A trip to the Luz equivalent of waitrose (not realising that spar was just around the corner – doh) stocked us up with a few essentials such as bread, potatoes and a few cans of Speckled Hen for J (edit by J: GET IN!). But I decided not to do a big shop there as we'd have to carry it back and a litre box of wine was €1.75! I never pay more than €0.70 usually – only the best wine for me!
So our blog may change a bit over the next few days. We hope to get the bikes out and explore around here a bit, and if we can smuggle Charlie onto a bus maybe have a day trip to Lagos. But as we have wifi here, we'll try and get some videos and decent pics on it to entertain until normal service resumes.
Ju x