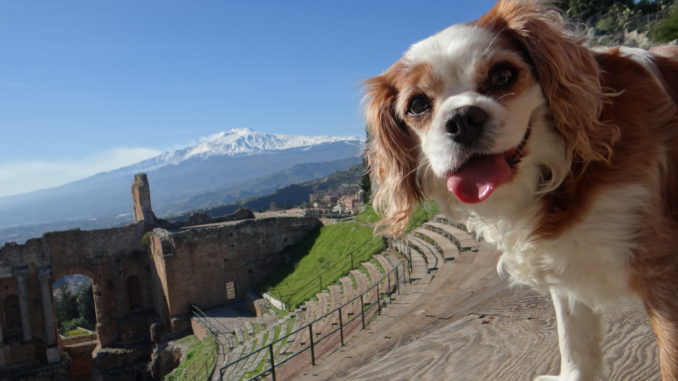 One of the main reasons we chose a motorhome as our form of transport was the fact we could take our dog Charlie (I know, not the most imaginative name!), a King Charles Cavalier Spaniel with us everywhere we went. Since making that decision we've had three motorhomes, travelled to over 35 countries on two continents, and Charlie's been with us throughout. We learned a few things about having a dog in a motorhome, so to try and help others thinking about doing something similar, this blog post aims to sum up what we sussed out.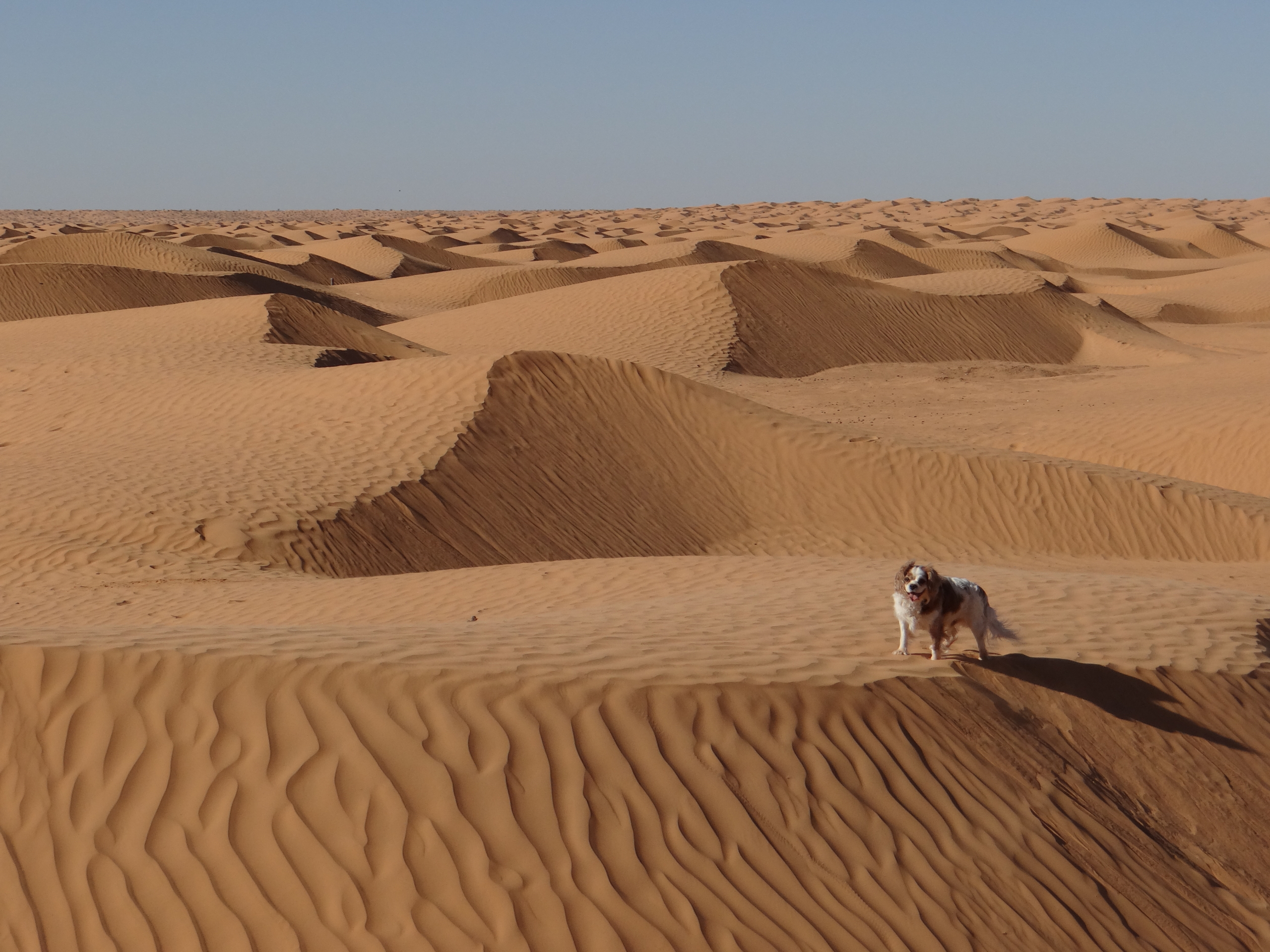 Before Setting Off – The Pet Passport
If you're thinking of touring outside the UK, then you'll need an EU Pet Passport for each dog you plan to travel with. With these you can get back into the UK, after having travelled anywhere in the world, without placing your beloved pooch in quarantine. You need the passports before you leave the UK, and your local vet will be able to issue them for you. They can take a few weeks to arrange, so best head to the vets sooner rather than later.
The Pet Passport scheme lets you travel throughout the EU with your dog without going into quarantine, but there are some additional things to be aware of:
Some countries have additional entry requirements. The UK and parts of Scandinavia require a worming treatment to be carried out by a vet prior to each re-entry into the country, for example, and it's worth chatting with your vet about this so you're aware of what you need to do.
Some countries may not allow certain breeds. We've never had this problem, but it might be worth looking into it if your breed might be considered (by the authorities) as 'dangerous'.
The terms of the Pet Passport scheme change from time to time, and it's worth staying up to speed by consulting the government's website, which is currently here.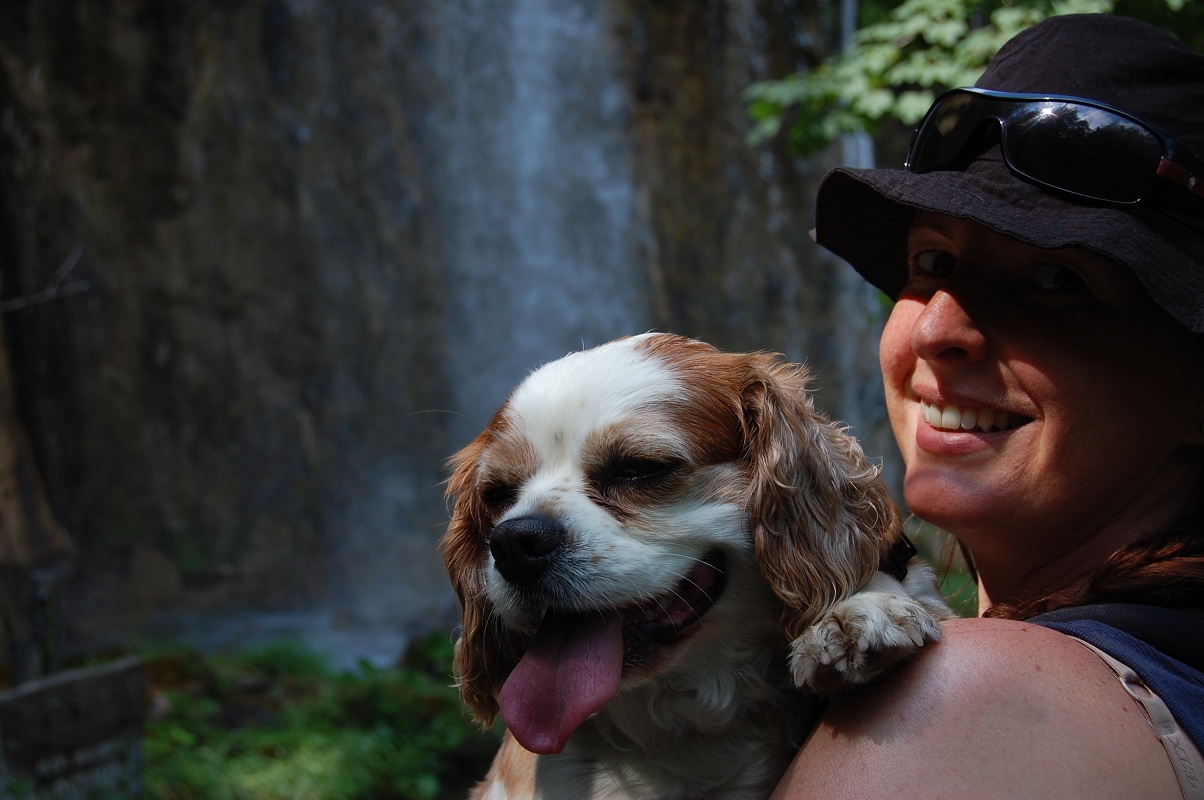 What to Take With You
Here's a list of the things we take with us when we leave the UK:
His pet passport
The documentation showing his history of vaccinations
An initial supply of dog food and some of his favourite treats
His lead and collar (his collar has a metal tag with our international phone numbers)
A supply of dog poo bags
A supply of his arthritis medication – enough to last the whole tour
His soft bed and blanket
Some old towels for cleaning or drying him, or for wetting him down when he's hot, or to put him on while we trim his fur
Tick twisters – we use treatments but on occasion one will cling on and has to be manually removed – we've got these O'Tom ones and the two sizes have always been enough for the smallest and largest ticks
Doggy shampoo
Ear drops (he used to get the occasional infection)
His dog coat, for walks in the wet or cold
Claw trimmers
Scissors for ear hair trimming
His in-van water and food bowls
Fur comb and flea comb
Pet fur clippers (which double up as beard and hair trimmers for me) – we have Wahl ones like this, which are very good
A fold-up, quick-drying water and food bowl – handy for taking out and about
Proactive, generic worming tablets (like these) you can't always get these, for example at a vets in Italy they told us worming treatments are only used for a dog which already has worms there, and wanted to know what type of worms he had
Initial tick and flea treatments until we get a Scalibor collar
Tooth brush and doggy tooth paste
His toys – although he's almost 11 now and has no interest in them!
Scales, so we can weigh out his food when we switch brands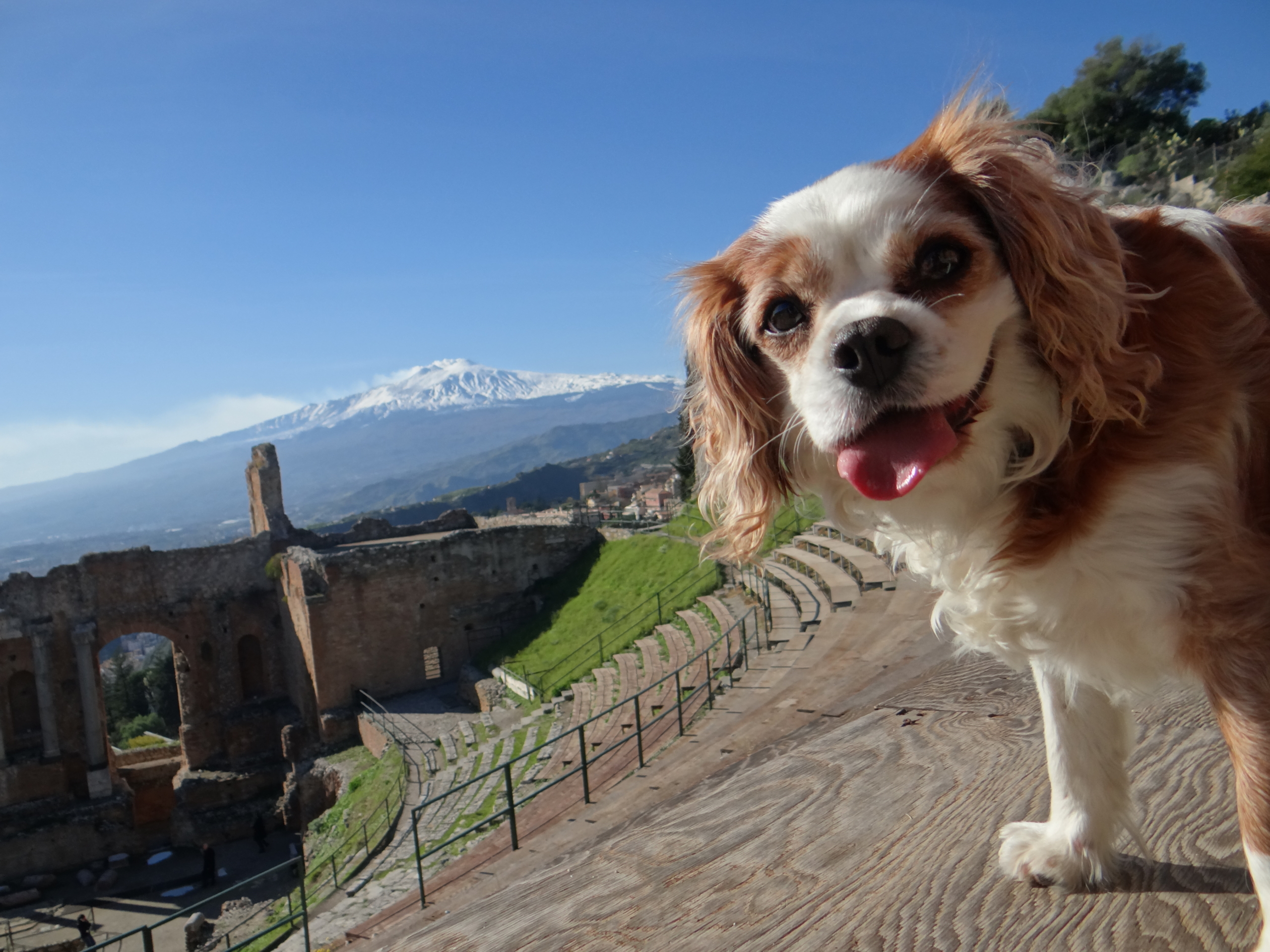 What You Can Fairly Easily Get on While the Road
Here's a list of the things we don't worry too much about before we set off, as we know we can get them on the road:
Dog food – this is available everywhere, even in Morocco, although you're unlikely to find UK brands so if you have a picky pooch then best to stock up for the whole trip
Booster jabs – we've got Charlie's booster jabs done by vets abroad without any issues
Collars or Spot on treatments which protect against ticks, fleas and sand flies (which carry Leishmaniasis). We've used Scalibor collars in the past, bought at vets abroad – see below.
Dog poo bags – in some countries the authorities provide these for free in dispensers on the street. In others you can buy them in shops,in Morocco they had none, not even nappy sacks or sandwich bags so it was a good job we stocked up.
Most things really – leads, harnesses, toys, weird bits of dried liver, name tags, coats, you name it.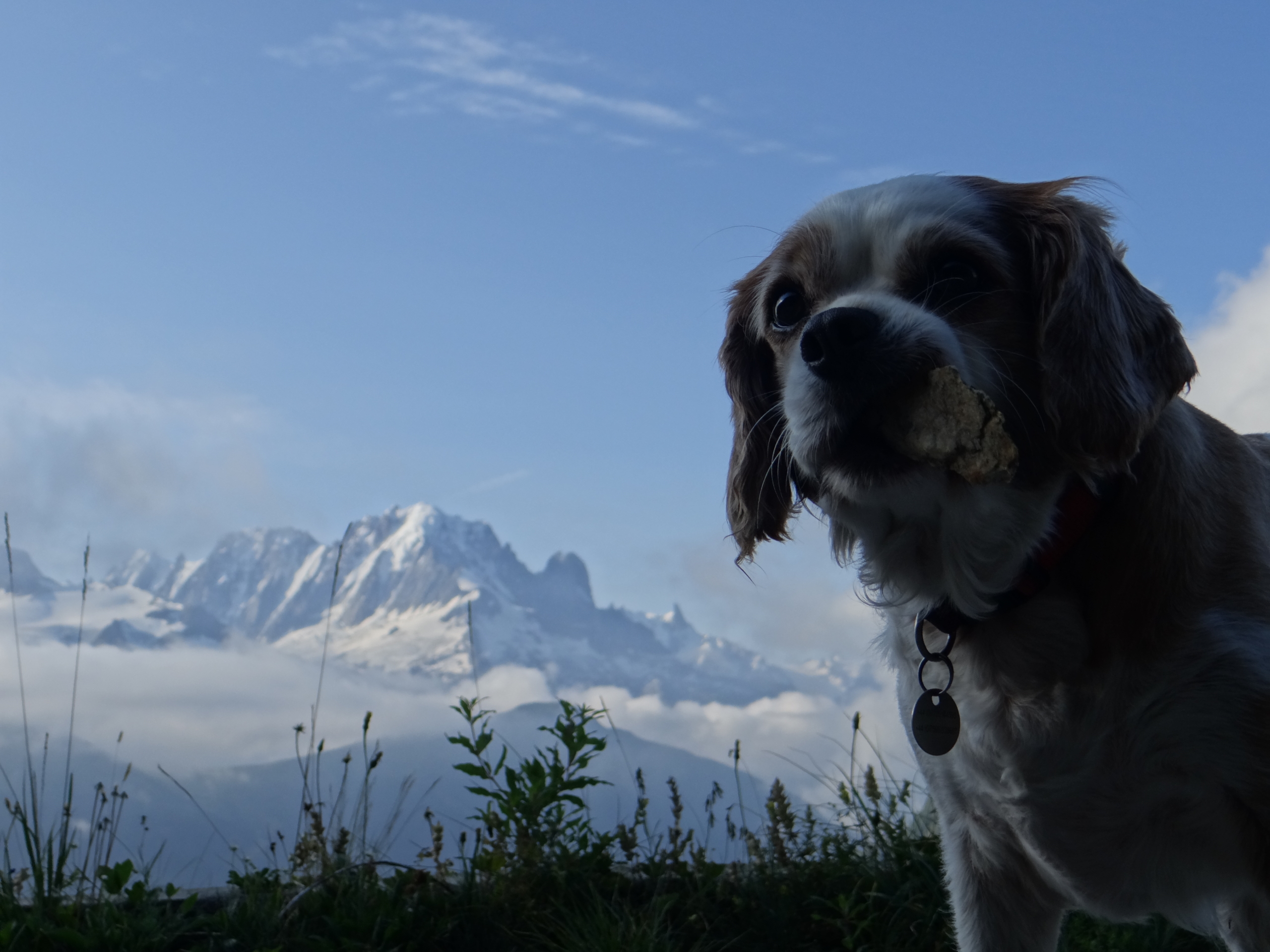 Public Transport and Pets Abroad
Different countries have different rules around taking pets on public transport. Some won't allow it. Some will, but only if the dog has a muzzle. Some say you need a muzzle, but in practice only seem to enforce it for certain dogs. Some require the dog to be in a travel carrier (which Charlie won't fit in). Some will allow any dog as long as it's not dangerous.
The ones which do allow dogs may or may not require you to buy a ticket for her or him. Some inspectors will laugh in your face at the fact that, yes, you're supposed to have a ticket, but not for  eeny teeny weeny leedle dogs like yours. Hahahahah! (yes Italy, I'm talking about you).
The good news is, in among all this red tape, the fact that motorhomes in Europe can frequently get close enough to wherever you want to be, you can walk to your destination with your pet. Big cities are the notable exception, where you may need to leave your pet in the motorhome somewhere cool and secure, or leave the cities for another time.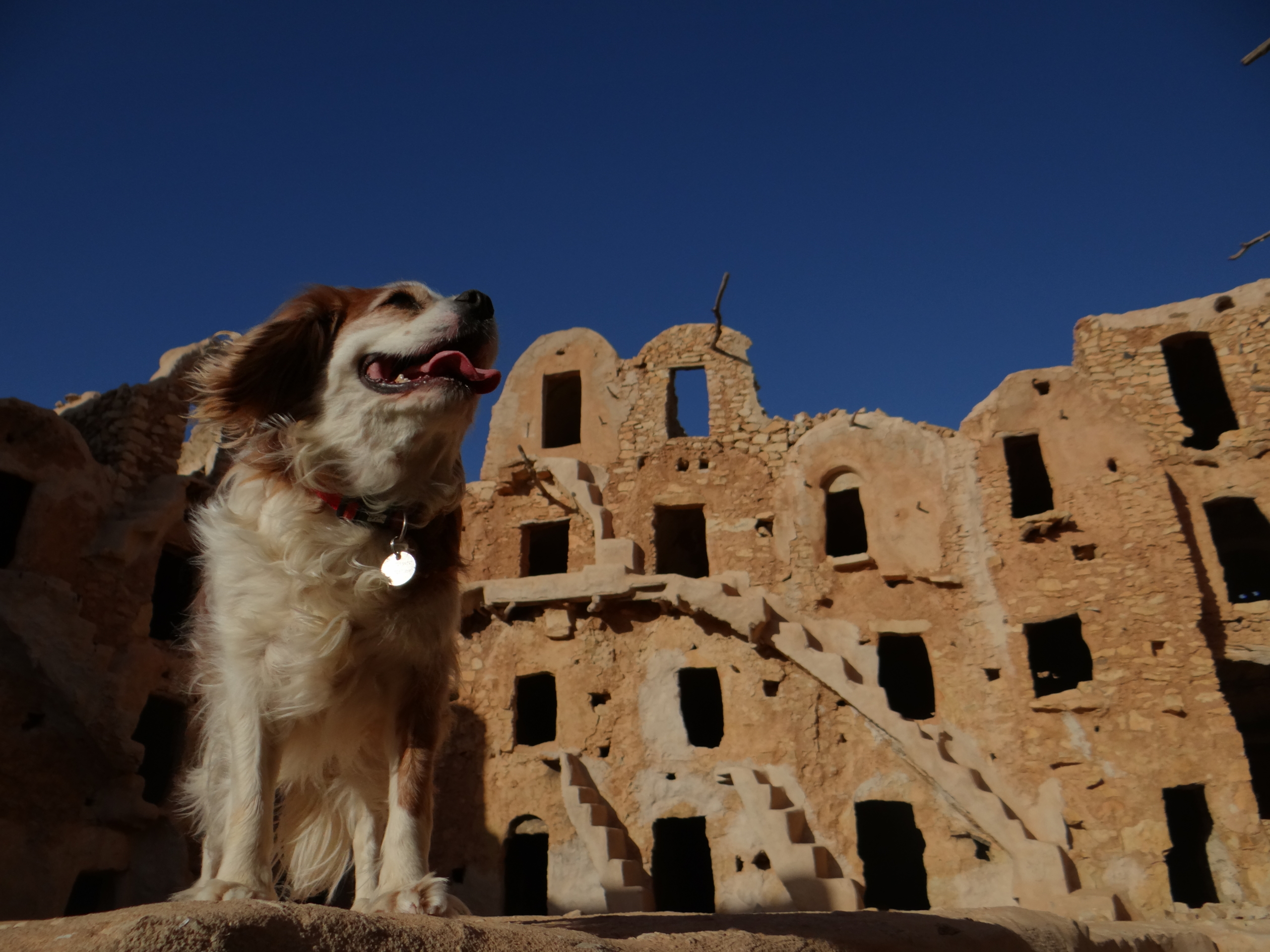 Using Vets Abroad
This was a source of trepidation for us a few years back, but again there's good news, it doesn't need to be a worry for you. We've used vets in Estonia, Germany, France, Slovenia, Greece, Spain, Italy and Portugal, and can report back that the experiences have been a very good:
The quality of the vets has always looked top-notch, the same level of cleanliness as the UK. We've never had a major issue, so we can't comment on surgery ability etc, but for basic procedures we've found the surgeries to be great quality
It's usually easy enough to find vets using Google, just looking as you drive through towns or asking around
The vets very often speak English. Having Google Translate on your phone is handy as a last resort
We've rarely made an appointment – just turning up often seems to be completely acceptable – but we do book for the worming treatment when returning to the UK. We do this a few days beforehand, and use email or Facebook messenger (more and more vets seem to use this) so we don't have to strangle their language over the phone
Note that if you need medication for your dog, pharmacies in some countries may sell it and although you might feel a bit odd asking for it, they can be more convenient than seeking out a vets
One point to note: foreign vets speaking English might not apply the same level of tact you we  enjoy from our UK vet. If your dog is overweight, needs claws clipping, or is getting old, you might be surprised at just how blunt the message can be compared with here in Blighty.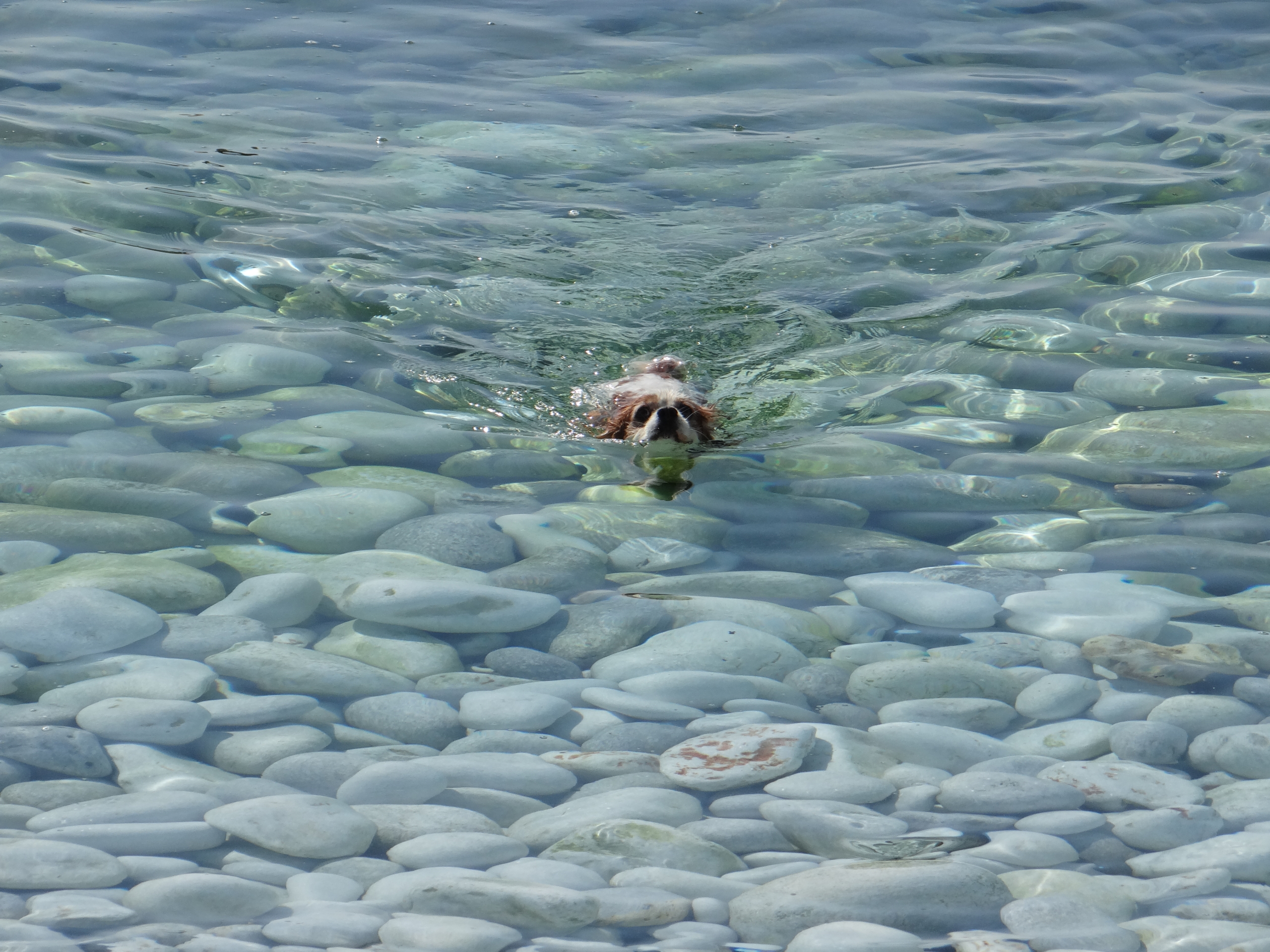 Finding a Vet for Re-Entry to the UK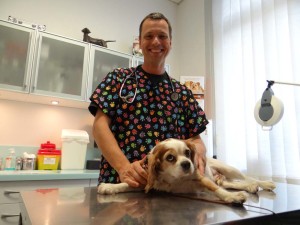 The Pet Passport scheme's been in place for some years now, and vets across Europe and well aware of it and the requirements for re-entry to the UK. Most vets we've used have spoken good English, and have accepted bookings via email or Facebook, so no need to call someone. We tend to book an appointment at a vets a few days before we return, bearing in mind that (at the time of writing), the vet needs to give a worming treatment between 5 days and 24 hours before you touch down in the UK.
My guess is almost any vets will know the scheme, as it must be a pretty good money spinner, and they seem to charge between €20 and €50 a dog, depending on the weight of the dog, whether you provide the medication, how through the check-up is, and how posh they are.  We came across this handy Google map of vets for the pet passport scheme earlier this year, and wrote this blog post about the trip to the vets on our last return home to the UK.
Driving With a Dog
Charlie's pretty easy going when we're driving. We keep the journeys short most of the time, between 30 minutes and 3 hours, and if he's showing any signs of wanting out, we stop for him. He sleeps much of the time while we drive, and has learned to wedge himself in so he doesn't roll about, even on hairpins. Some folks pop their dogs into cages for travel, as in some countries such as Spain the dog should be restrained while in the vehicle so it doesn't distract the driver. We place a guard between the cab and main living area, so he can't get under the driver's seat, and he's been fine over the years like that, and we haven't been stopped.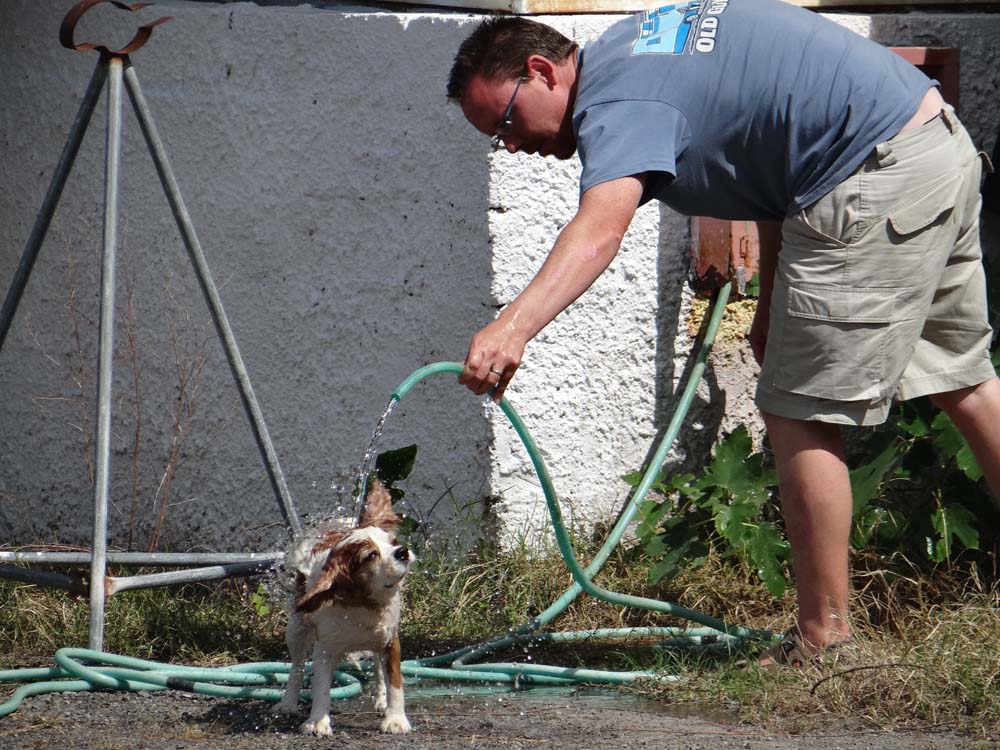 New Risks to be Aware Of
Taking your pooch outside the UK, and touring around Europe, can introduce a few new risks to be aware of and plan for. The ones we've come across are listed below. It's worth discussing your tour with your vets too, as they're the experts and know your dog, but be aware that not all UK vets are fully aware of conditions which occur outside the UK.
Leishmaniasis – this is a disease carried by sand flies and is endemic in parts of mainland Europe (mainly around the Mediterranean) and North Africa. Tick and flea treatment sold in the UK doesn't usually provide protection against it. We use Scalibor collars while abroad, which we buy once we're over there from a local vets because they know what issues there are in the area. You can also pick the up the collars at the pharmacy or supermarket, and be sure to check the packaging for specific mention of leishmaniasis. Some dogs have allergic reactions to the collars (another reason why we buy ours from a vet), if you don't want to use a collar on your dog, Advantix is a spot on treatment that also protects against leishmaniasis.
Rat poison – this could happen anywhere of course but it happened to Charlie on a motorhome campsite in Sicily. Fortunately we saw him eat one half of the brightly-coloured packet, and the other half stated it was rat poison in several languages. We made him sick with salt water and got him to a vet quickly, and he suffered no ill effects.
Stray or guard dogs – some parts of Europe have problems with uncared for dogs, or dogs trained to be aggressive to protect property. We've not had much of an issue with them since we worked out running at them screaming tends to scare the be-Jesus out of them. Carrying a walking stick or umbrella can be a good ploy too, or bending down to pick up a stone if you're concerned, as these poor animals will have felt the sting of sticks and stones in the past, and will keep their distance.
Heat – southern Europe in summer can get very hot for prolonged periods of time. 30 to 40ºC heat can be a big problem when travelling with a dog in a motorhome. We try to be further north in summer to avoid it, but sometimes get it wrong. In those cases we don't leave Charlie in the van on his own, we seek shade and pop a wet towel on him to keep him cool. Friends used a transcool unit, which was very effective when we had a go with it. It runs off 12v, so if you are planning to be somewhere hot for a long time it would be a good investment.
Theft – there is a risk that your dog will be stolen. In several years of travel we only heard of this happening once, in Tunisia, when the owner never kept his dog on a lead. He went to the authorities and they tracked down his pooch and returned it unharmed.
Just plain weird stuff – Charlie had difficulty breathing one night in Slovenia. The following morning we took him to the local vet first thing, who diagnosed an allergic reaction to something he'd sniffed up. What was it? No idea. he gave him and injection and handed over a course of tablets, and Charlie was back to normal quickly.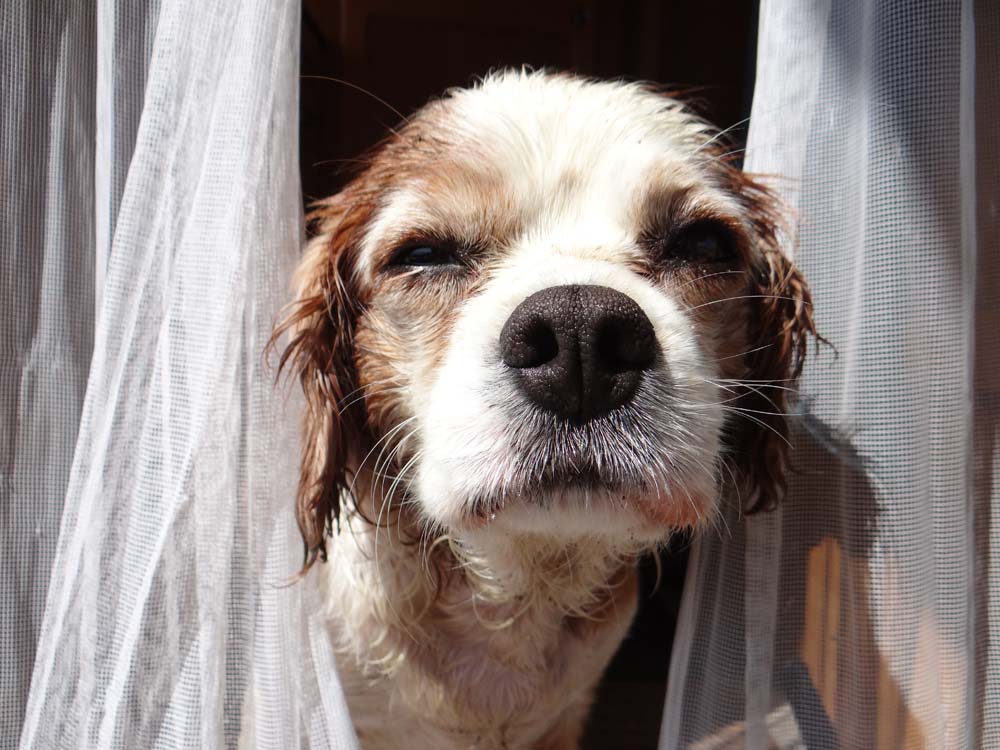 The Fun Stuff
Like my favourite bit of a meal, I've left the best bit until last.
Travelling with a dog is a heart-warming, endearing and fun experience. He's an endless source of hilarity and loyalty, and acts as a fantastic ice breaker. He's introduced us to a massive range of people, dog lovers in the guise of Tunisian kids, the Venice Port Authority, a gift shop owner on the side of Mount Vesuvius, a retired airline pilot in Greece and a huge range of other fascinating folks.
What's the journey been like for him? I honestly have no idea, but he's spent years almost 24 hours a day with the two of us, which I imagine he liked. I like to think he's enjoyed having his paws in the Sahara, on the pumice lava fields on Etna, wet in the Arctic sea, and cold in the ice of the high Alps. He's managed to get his jaws on all kinds of food; sardines, octopus, snails, freshly-fallen dates, chicken feet, camel meat, goat, camel poop and various kinds of tasty bone. I like to think he enjoys the wandering as much as we enjoy having him with us.
If you have any hints and tips for travelling with a pooch, please feel free to share them in the comments section below!
Cheers, Jay