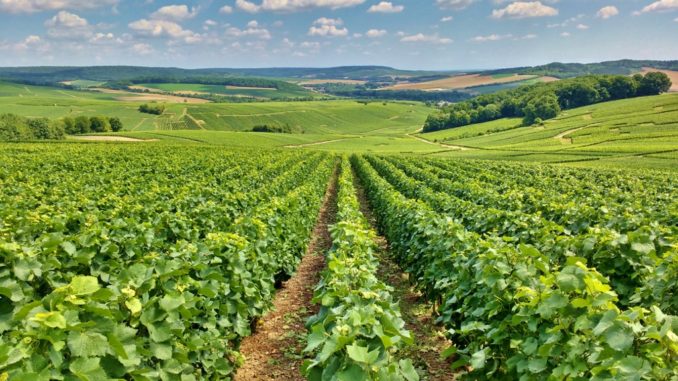 Zagan the motorhome is drinking in the views, to his left are countless fields of vivid green vineyards. These are no ordinary vineyards, however, they are nurturing the most expensive and precious grapes. He's at a free aire in Mutigny (N49.06915, E4.02686) in the Champagne region of France.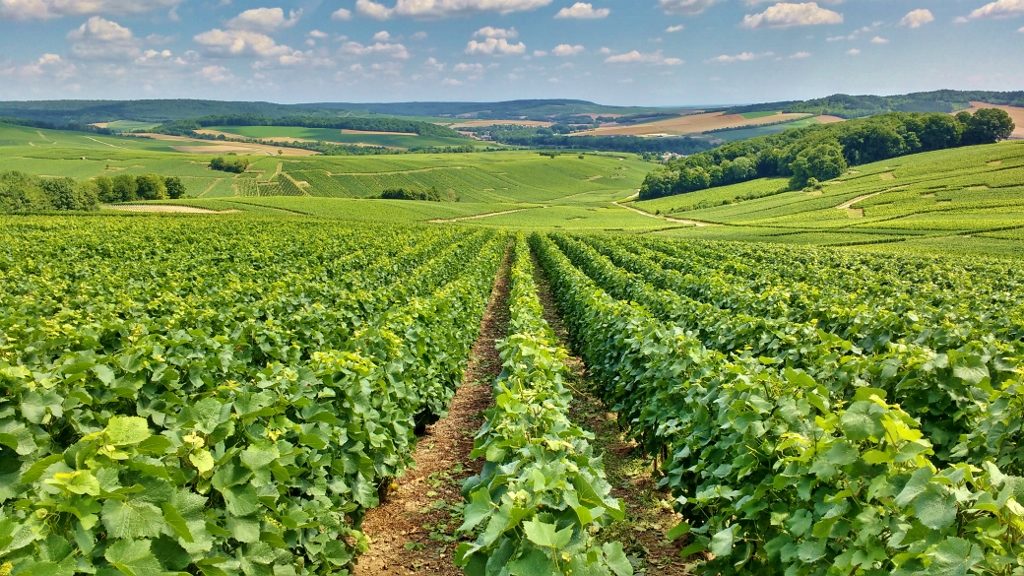 Our dash to escape the Bastille Day fireworks didn't go quite to plan… We headed north from Dijon for a couple of hours to the small town of Joinville, about halfway between Dijon and the border with Luxembourg. Parking up at the beautiful little free aire (N48.44568, E5.14966) next to the Canal du Marne we instantly fell in love with the place, especially when we realised that there was a Lidl just 100m up the road. After nipping in for a baguette and bottle of Burgundy (we didn't pick any up when we were going through the region) we headed back to Zagan for a lunch of hot dogs, using up more of the food that started to defrost when we forgot to switch our fridge over to gas the other night, oops.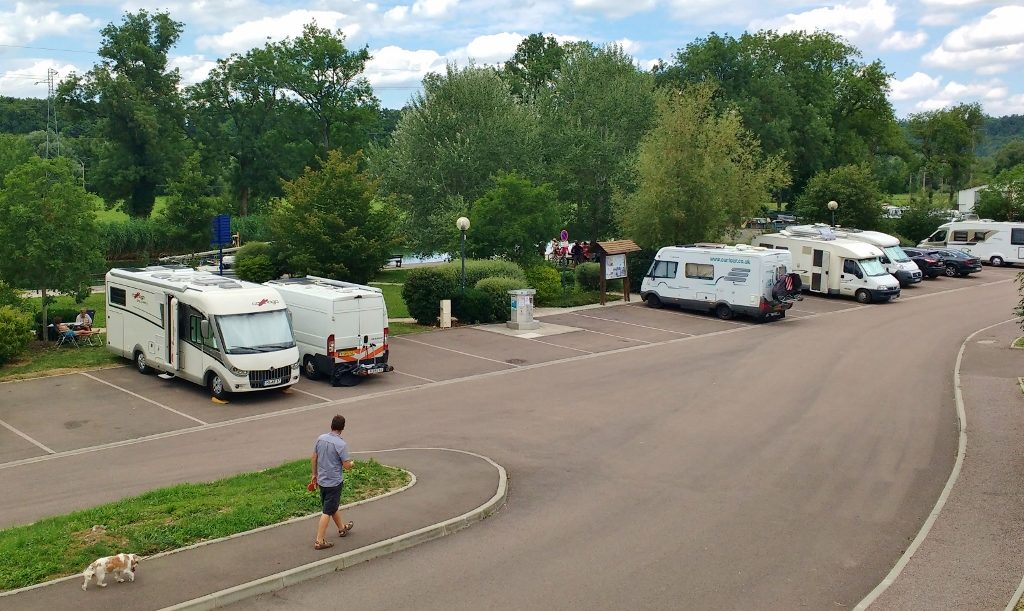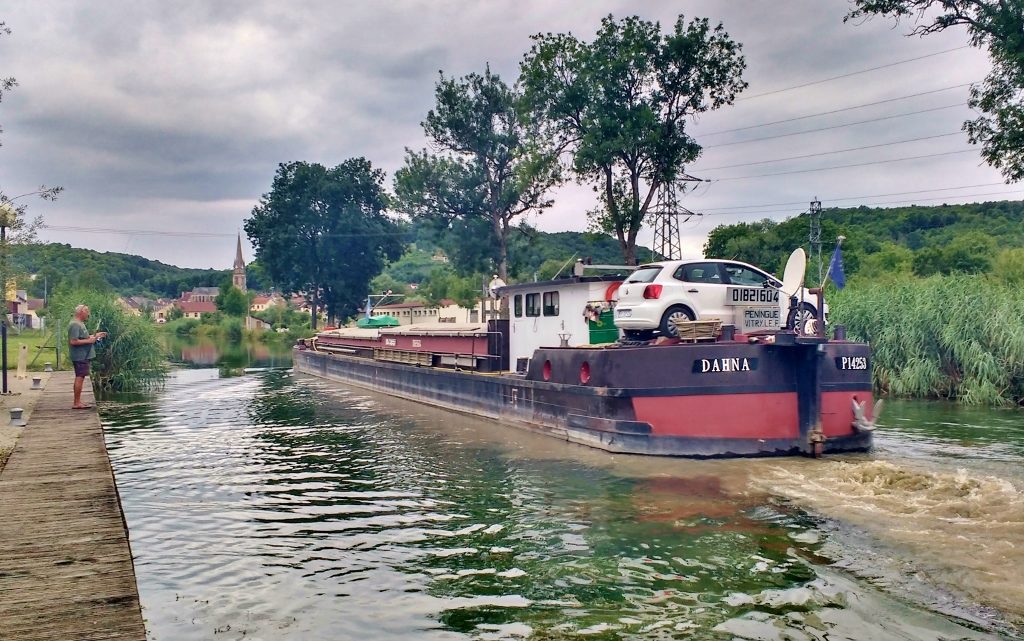 Late afternoon we set off for an amble around the town. As we wandered over the Marne river, a flash of light skin revealed it was teeming with so many huge fish that Jay had to be stopped from grabbing his fishing rod to catch some supper. Further on, at the entrance to the town, an electronic sign was flashing up tourist information messages. Hang on, what did that say? We waited while it scrolled around again. Fireworks. Tonight? But it's the 13th today, Bastille Day is tomorrow? We picked up our pace and reached the tourist information office 10 minutes before it was due to close. After explaining our concerns, it was confirmed, yes there were fireworks tonight and the lady helpfully showed us on a huge map on the wall how close they were to where we were staying – as in, they were close.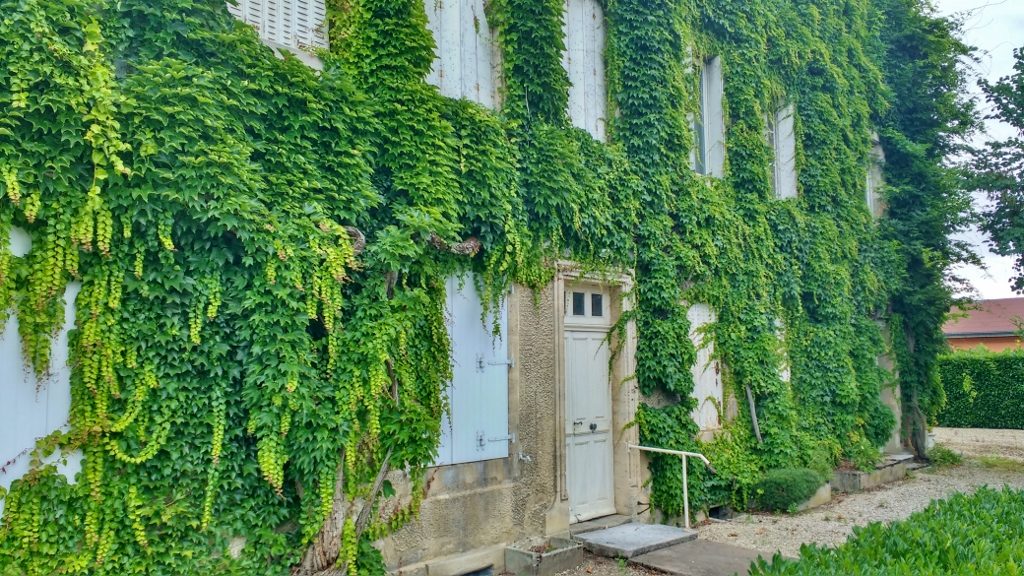 Dilemma time. Do we stay or do we go? Seeing we were unsure what to do, the lady told us that the display would only last about 10 – 15 minutes, and with that we decided to stay. As we were chatting by the map a couple of men walked past carrying boxes which they put on the counter. From these boxes we were given the first copy of their new brochure for the region – the English version! The suited man asked if we wouldn't mind having our photograph taken with him and the brochure, and as we are never ones to shy away from an opportunity to help a town promote itself (especially one with a free aire), we obliged. Only later discovering that the chap in the suit that we were cheesy grinning and thumbs-upping next to was the mayor.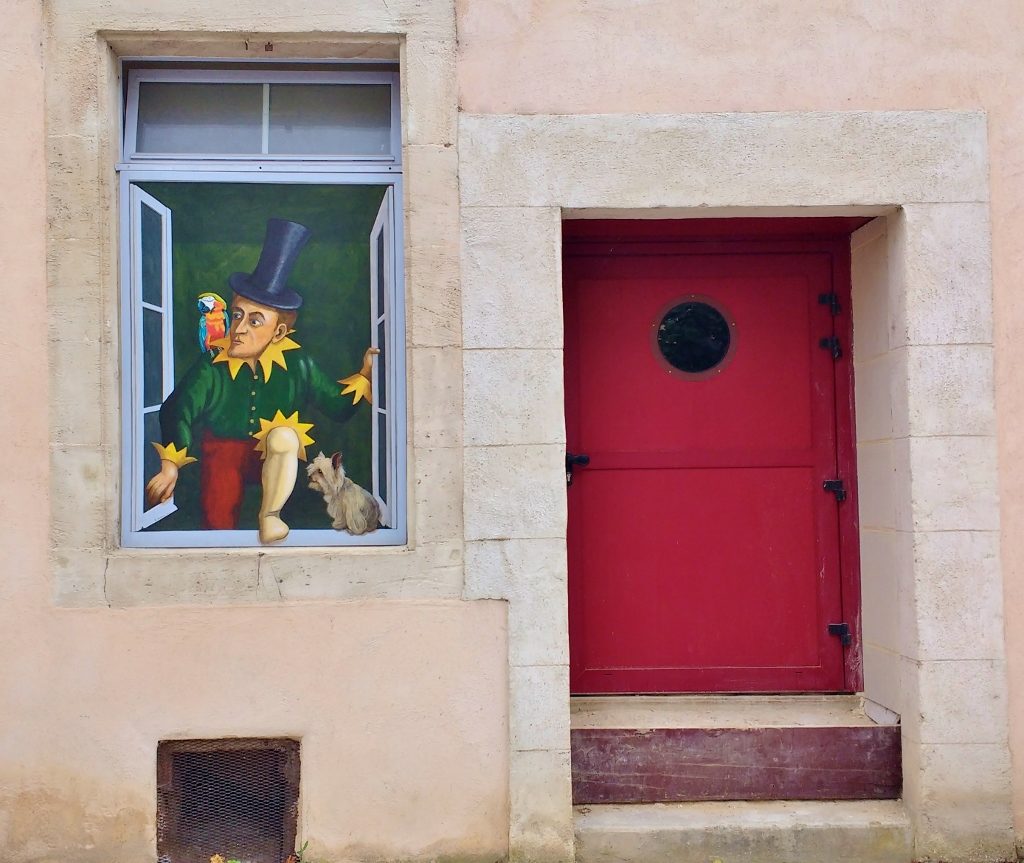 We then had a walk around the rest of the town and nipped to look at its main attraction, as listed in our new glossy brochure, Château du Grand Jardin with its renowned French-style garden. The château was built in the 16th century so the local duke had somewhere suitable to hold parties, while keeping his castle on the hill above the town in good nick. Sadly the castle was destroyed after the revolution but the party house survived and is now used for art exhibitions and music concerts. As it was about to close, and the main thing to see is the four hectares of gardens, we popped our noses over the hedge took a couple of snaps and headed off – we've never been ones for looking around gardens.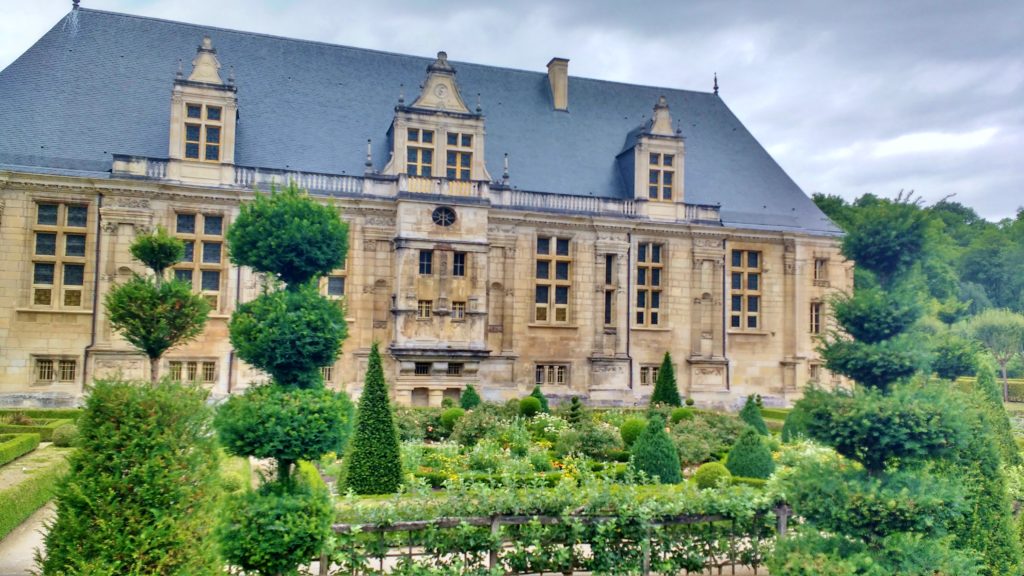 Back in Zagan we finally ate the last of the defrosting food in the form of a spaghetti bolognaise with added terrine (a kind of coarse pâté) before creating a den for Charlie in the driver's footwell, his favourite hiding place in the event of loud noises. Jay headed over to the site of the display to check to see what we were up against and reported back that there were quite a few rockets, but the display shouldn't go on for hours like it did at New Year in Gibraltar. As firework time approached, our chill out tunes were turned up and the windows and skylight closed. We both stayed inside with petrified pooch and, as promised, it was all over in about fifteen minutes. Another fifteen minutes later and he was snoring – another festival survived.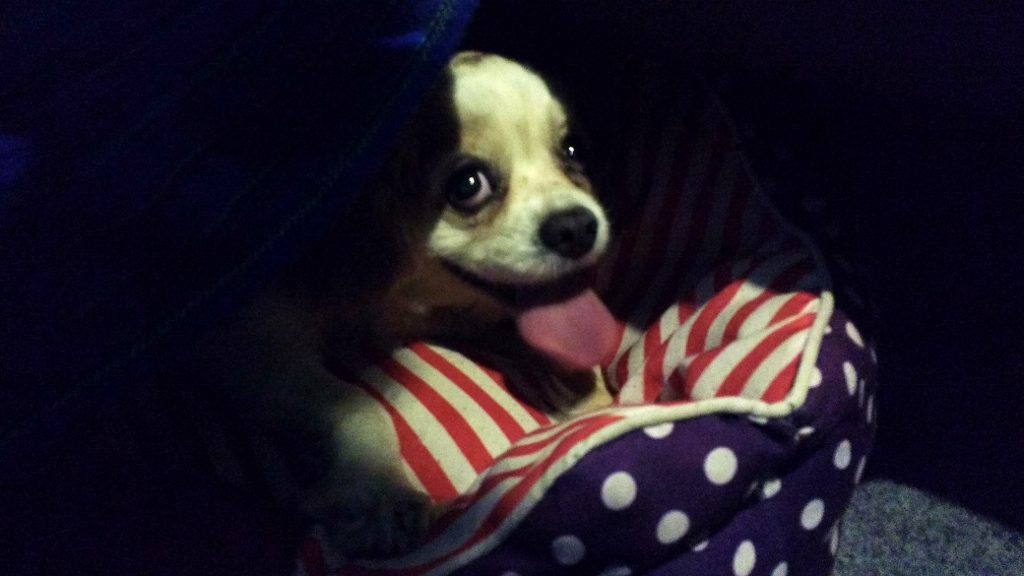 Checking the internet it seems that some places have a display tonight too, but as Charlie had coped so well last night we abandoned our plans to run to the border and instead opted for a night in the countryside. To reach the aire at Mutigny you have to drive up through fields of vineyards, each with a little sign telling you which champagne they will be used to make. If you get chance to drink a 2017 vintage of Moet you might be interested to know that in mid-July the grapes were hard as bullets and sour as you like. Luckily I found some ripe blackberries growing nearby to take the taste away.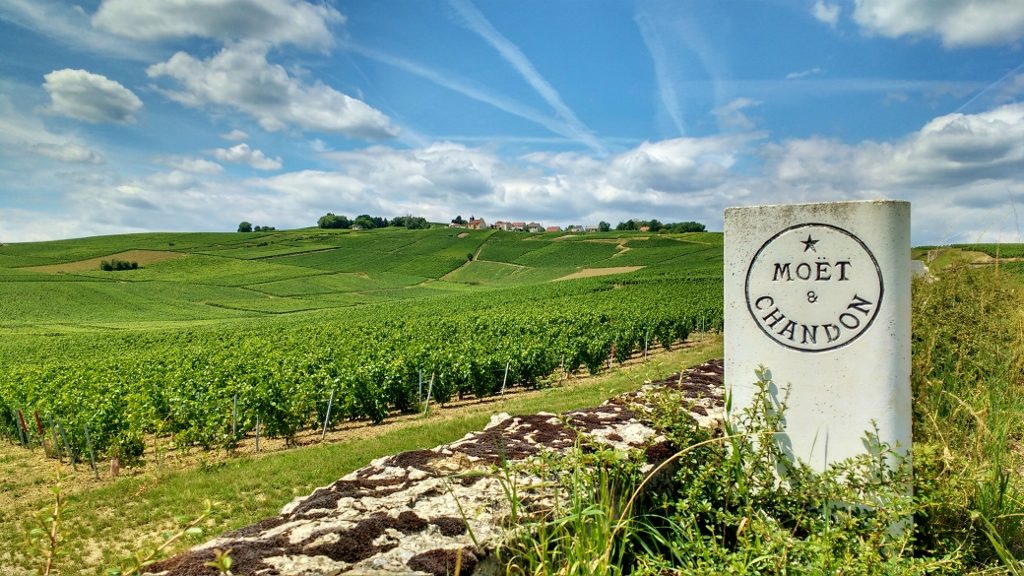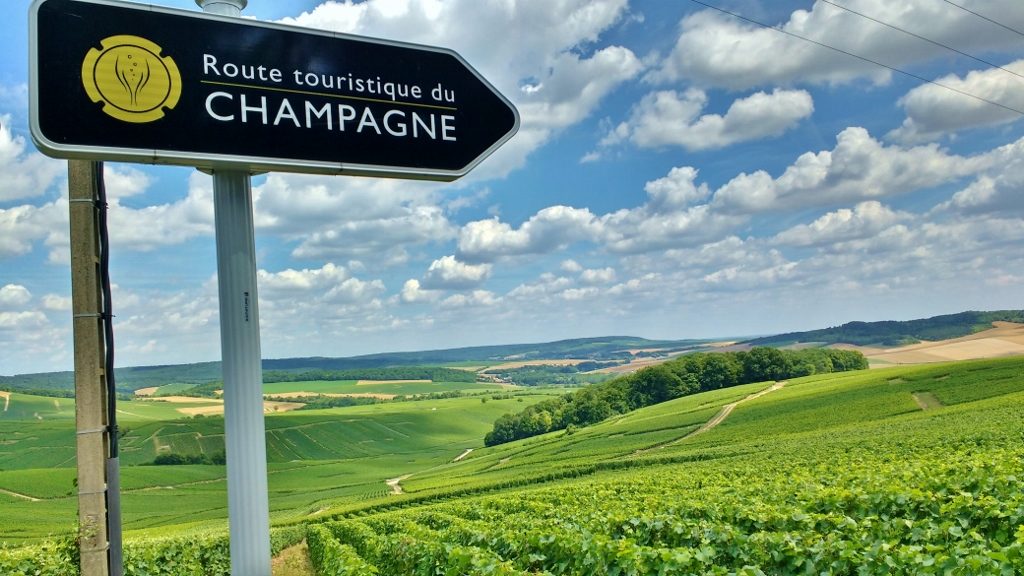 The village of Mutigny is home to only 230 people and, looking at some of the houses, we expect they mainly work in the champagne business. As today was Bastille Day families were in their gardens enjoying a BBQ and there was a gazebo by the town hall filled with locals sitting around eating and enjoying the national holiday. We wandered around the edge of the village gawping at the vines, which look fantastic covered in big bright leaves and tiny grapes. Normally we are travelling through France our of season, when they are nothing but shrivelled brown sticks.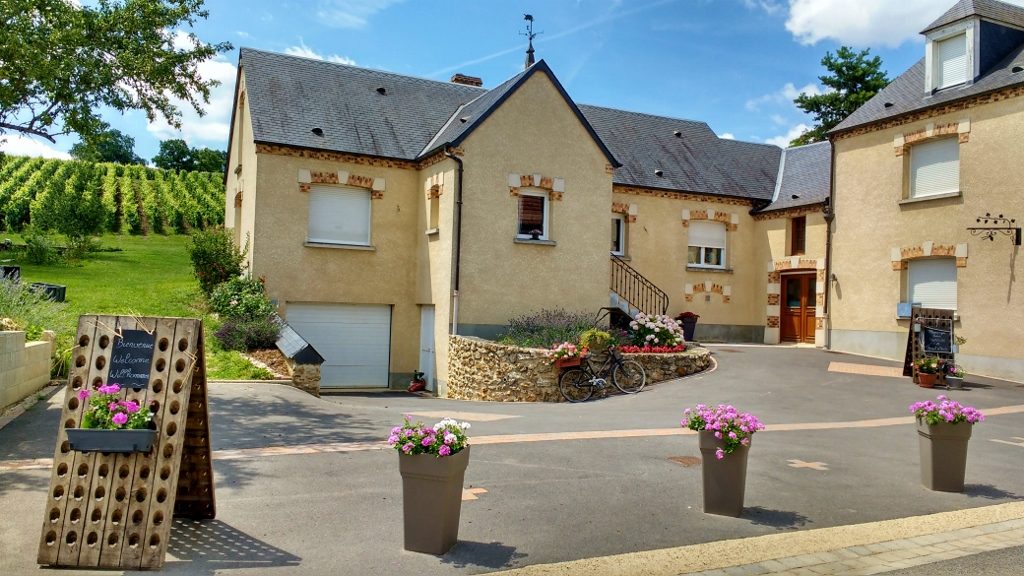 A tour group from Israel spilled out of a mini bus while we were out and fortunately for me their guide was talking to them in English. I stood and listened in while pretending to read an information board. The guide told the group that you can pick up champagne around here for about €15 a bottle, to which one chap said he thought that was fantastic value because wine is around €10 a bottle at home (he obviously doesn't shop at Lidl Israel!). The guide agreed with him and went on to say that you need over a kilo of grapes per bottle, so the grapes alone would be worth €7.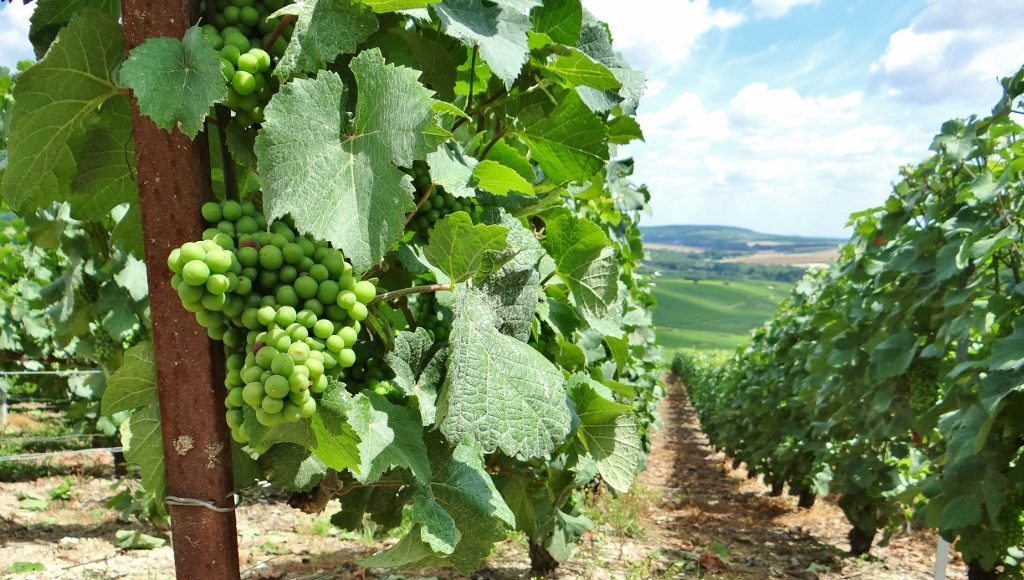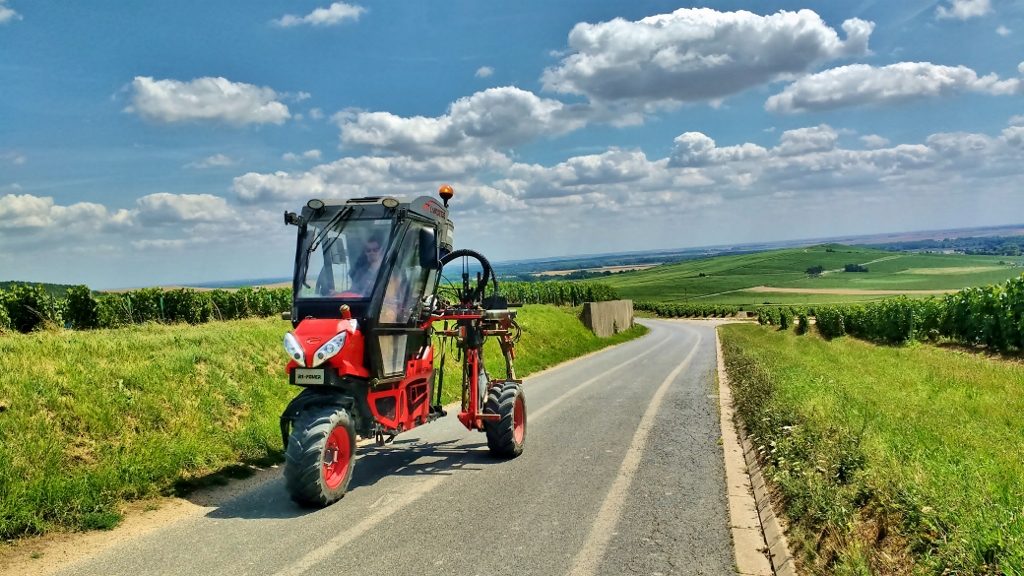 The aire here is starting to fill up, another English couple have arrived and have just told Jay that most of the places along the canal are now packed due to the bank holiday.
Have a great weekend.
Ju x