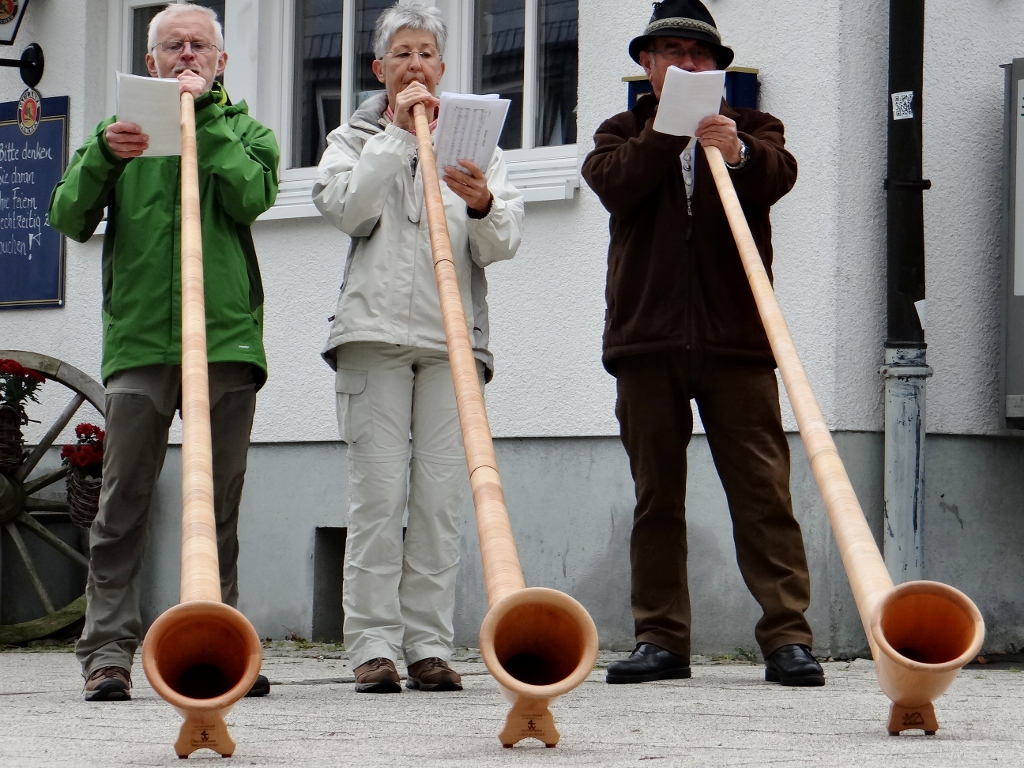 Dave the motorhome is connected to a truly ropey looking power supply in Winterberg, Germany (ropey for Germany which is high tech by most other country standards), at N51.19260 E8.53819. It took a trip to the shops for change and ten minutes of messing around to get the power on. Luckily the money collecting part is broken so you can get your coin back to try each of the connection terminals and find a working one.
We didn't get out for our belated Anniversary meal last night, the cold and the rain made me think better of it, so some sausage fajitas were rustled up instead. Bellies full we headed to bed around 9.30pm to recover from our late night on Thursday.
When we woke this morning the rain had eased so we went for a stroll around the town. Olsberg was a nice little town with a few decent shops, a lake and lots of tiled houses. As we walked along I could easily imagine how lovely it will be covered in snow later this year, but for now with the need to get south nagging at us it seemed damp and grey.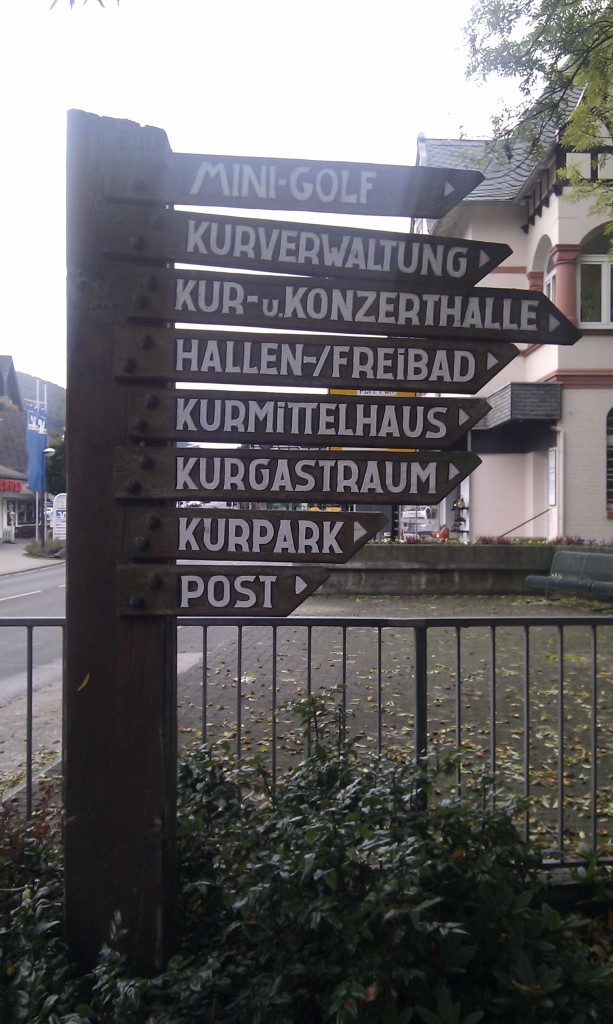 We drove just 20km south to the town of Wintersberg. The trees lining the road being a mixture of all evergreens, small Christmas trees growing up for December and bright orange and red leaves of those trees embracing the autumn, almost illuminous and ablaze against their dark green companions. With a bit of luck we'll be able to follow the turning colours as we did going south last year and stave off the winter for a bit longer.
We arrived at Wintersberg to heavy skies, so we headed out to look around the town before the inevitable rain set in. It's a small ski resort in the winter, a Mecca for Dutch tourists we've been told. Right now it's pretty quiet as we're between seasons, but three people still greeted us playing Alpine horns.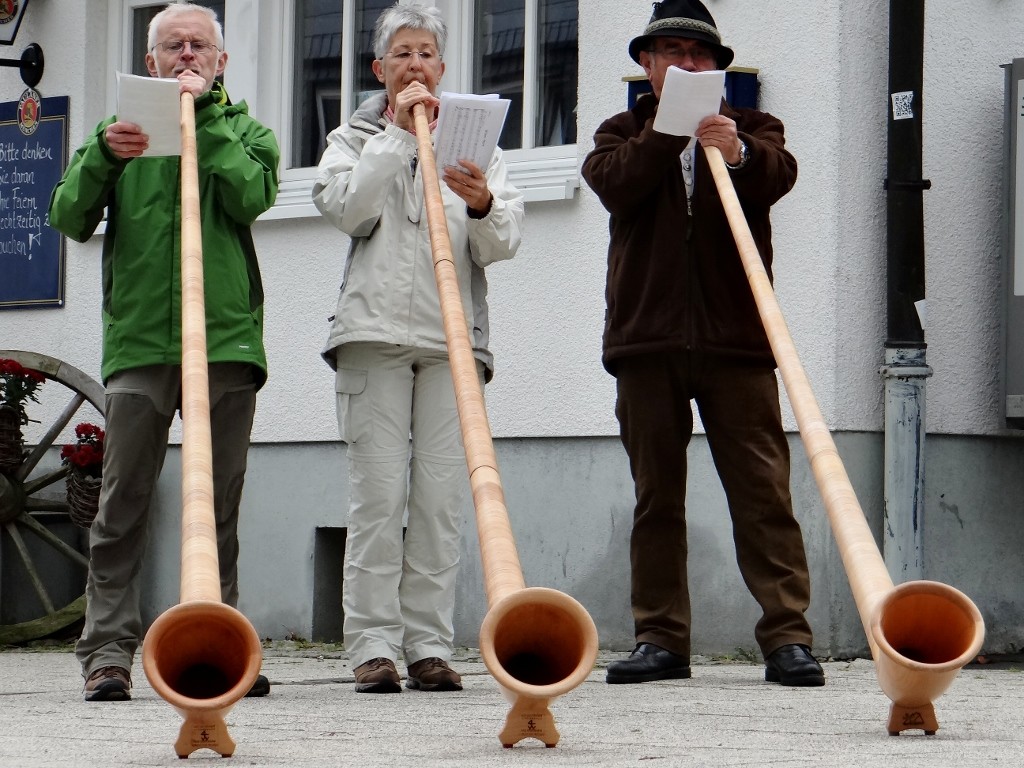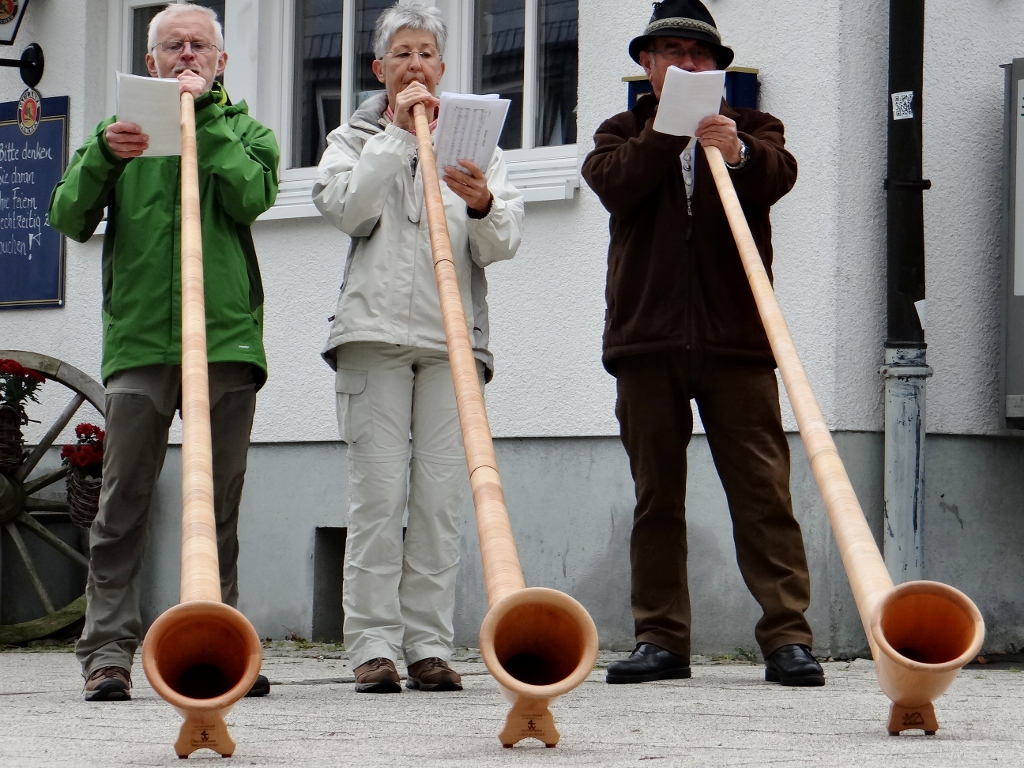 Walking round the town we had to gawp at the estate agents window, some houses seemed stupidly cheap for what they were. For a quarter of a million euros we could pick up a 12 bedroom hotel, or for 25k a small studio flat with access to a pool and sauna, perfect after a tough day on the slopes.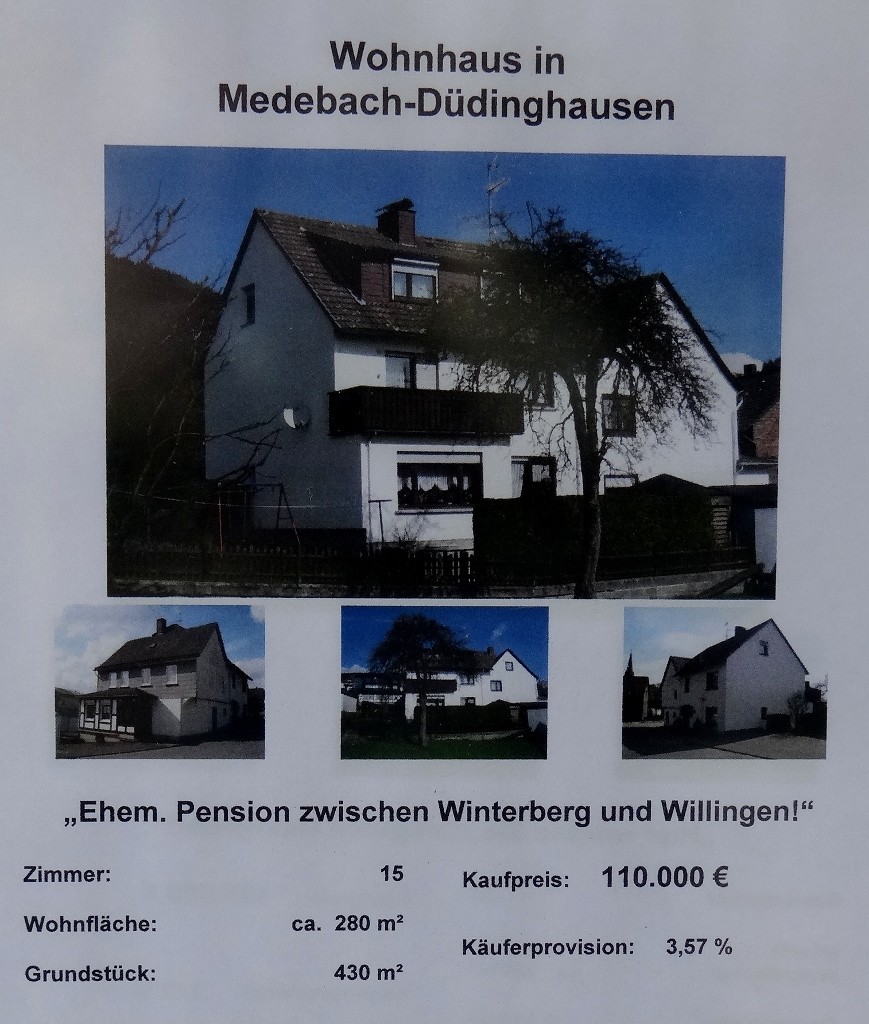 Instead however our purchases were somewhat smaller as we spotted a cooked chicken stall outside the supermarket selling pigs knuckles and ribs. As Charlie holds the deciding vote in any debate the ribs won – he'll be feasting on the bones for weeks – and we hot footed it back to Dave for a meat feast.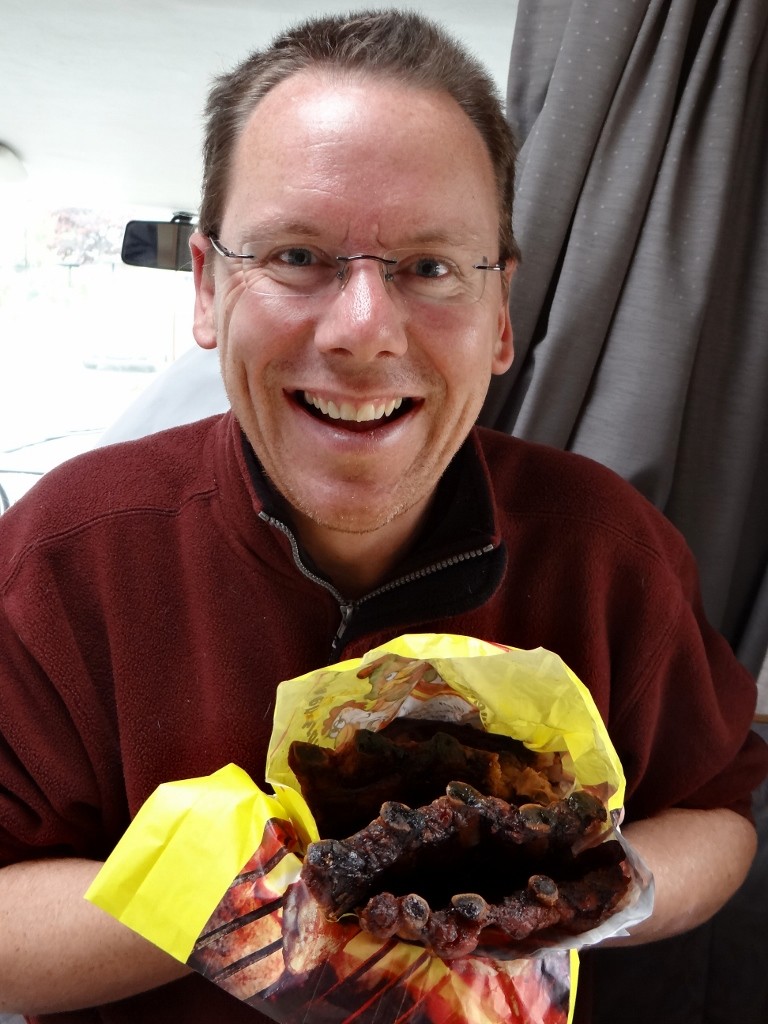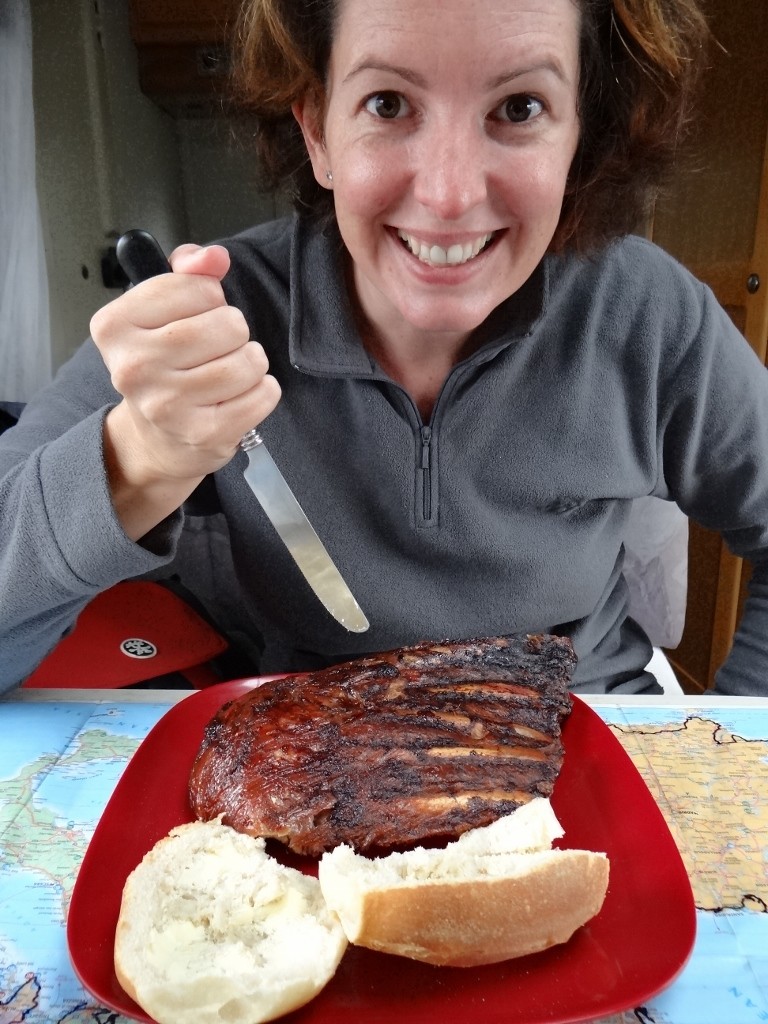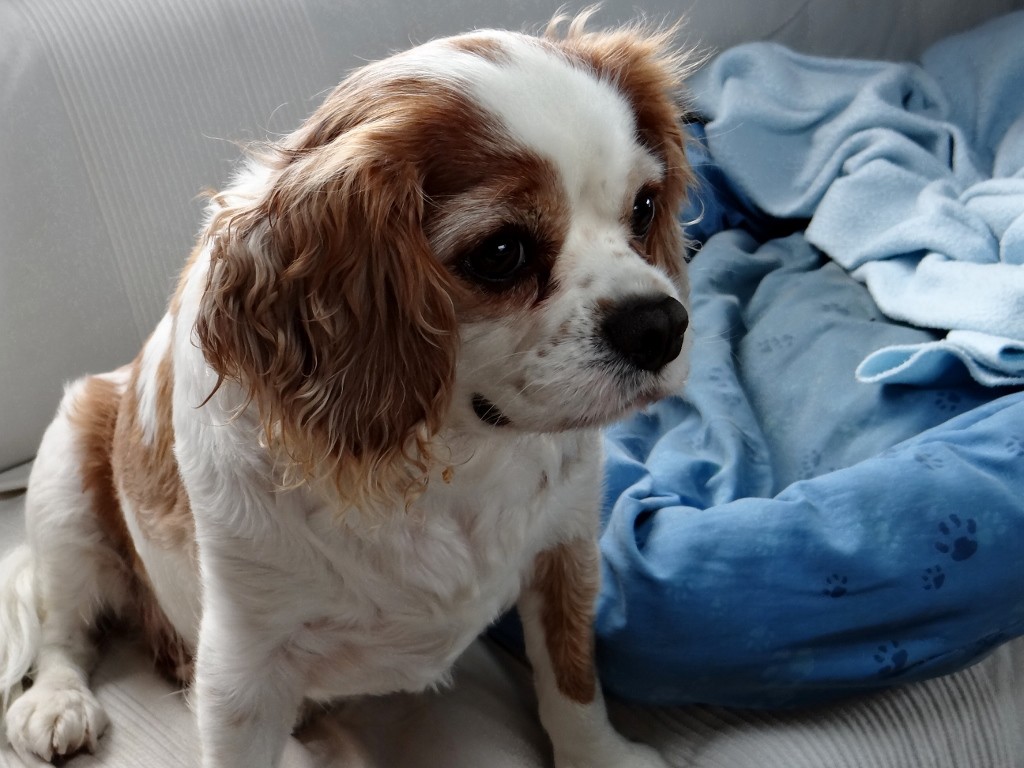 Too full to move we really didn't mind when the heavens finally opened. It cleared up a little bit this afternoon just long enough for me to nip back into, a now pretty much closed, town to get some 50c pieces for the electricity box. Some head scratching later and everything is charging and we've got our halogen heater going. We're both stuffed with ribs still, Jay is watching a movie while I just finished Thunderball by Ian Fleming, book 9 in the James Bond series. I'm loving them and being whisked away to the heat of the Bahamas is just what I needed this afternoon.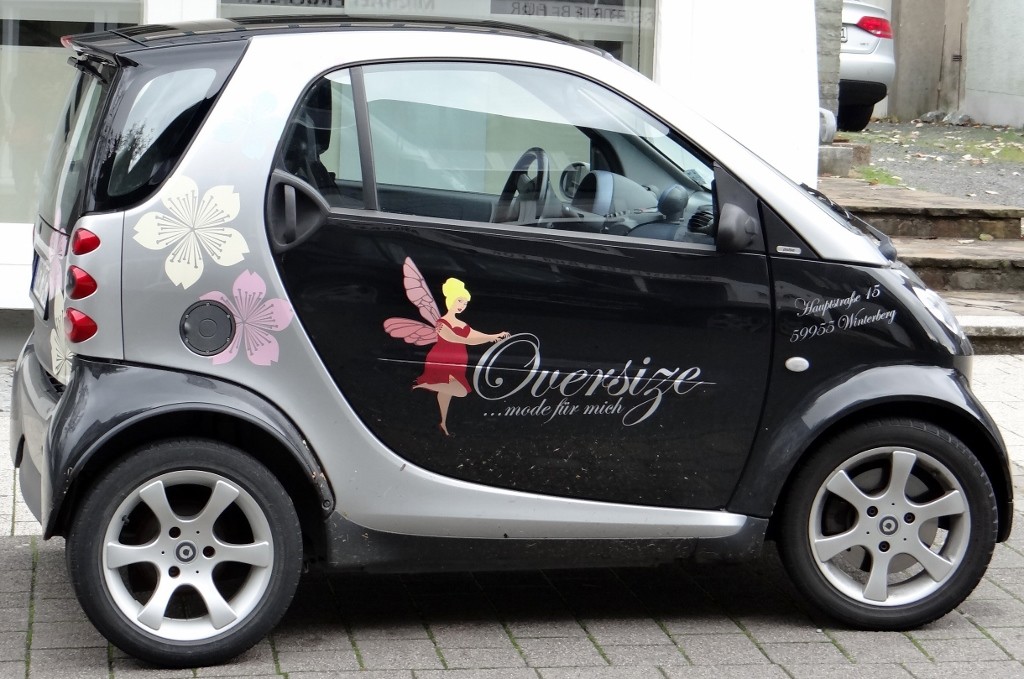 Tomorrow we push on further south, we're hoping to meet our friends Jon and Anne (who drove out to see us at Lake Bled earlier this year) as they're holidaying in Germany this week. It will also be a year since my last day at work – how time has flown!
Ju x