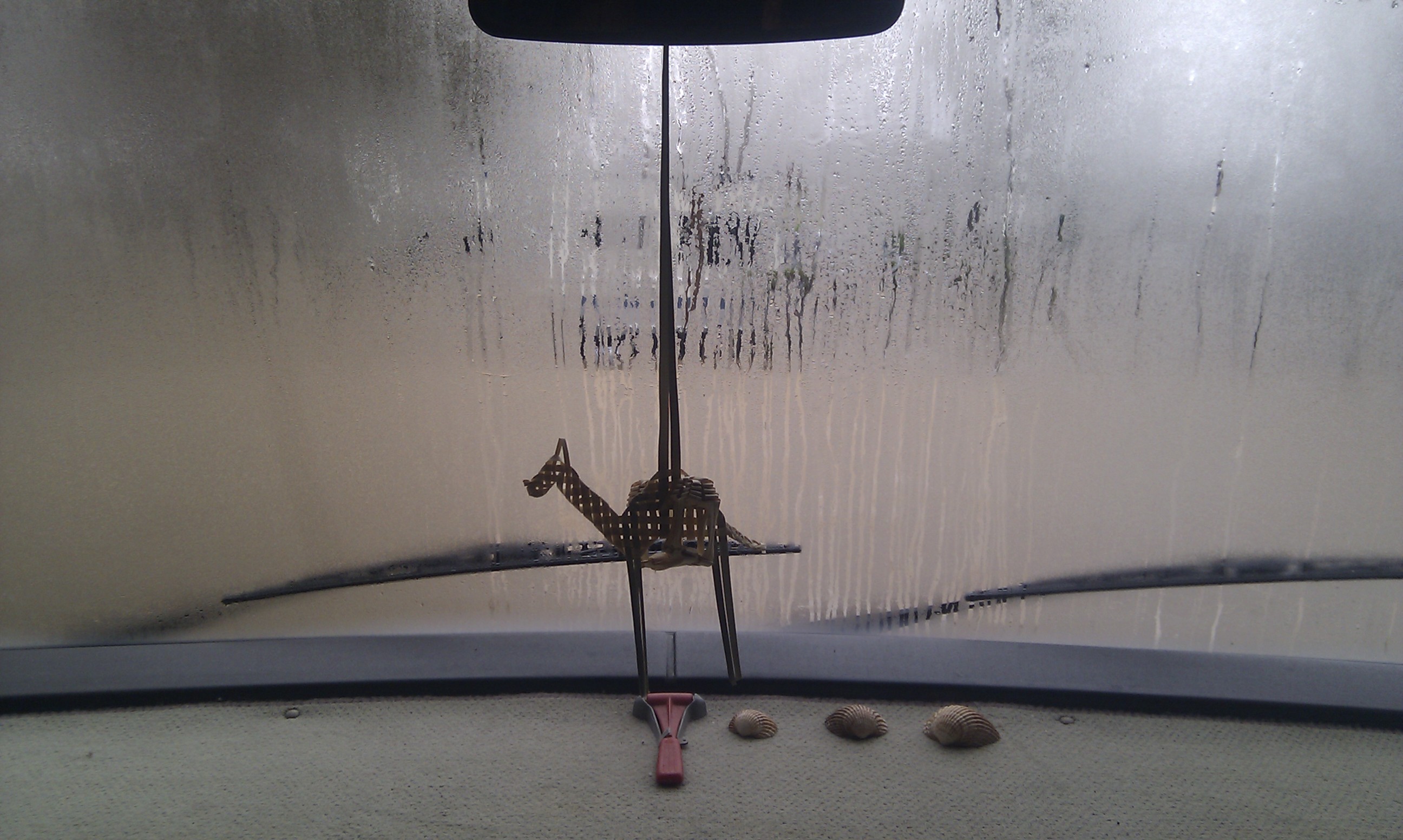 We're still at the campsite in Oliva.
Weather – big old fat rain!
We were kept awake most of the night by some super loud rain on Dave's roof. Eventually I opted for earplugs and got some decent kip. We decided as the weather is so pants, we'd stay another day on the campsite as we have the luxury of hook-up for our electric fan heater (bargain purchase of €9 back in Galicia – home of cold and rain) and we'd paid for wifi until 4.30pm – hence the early blog post!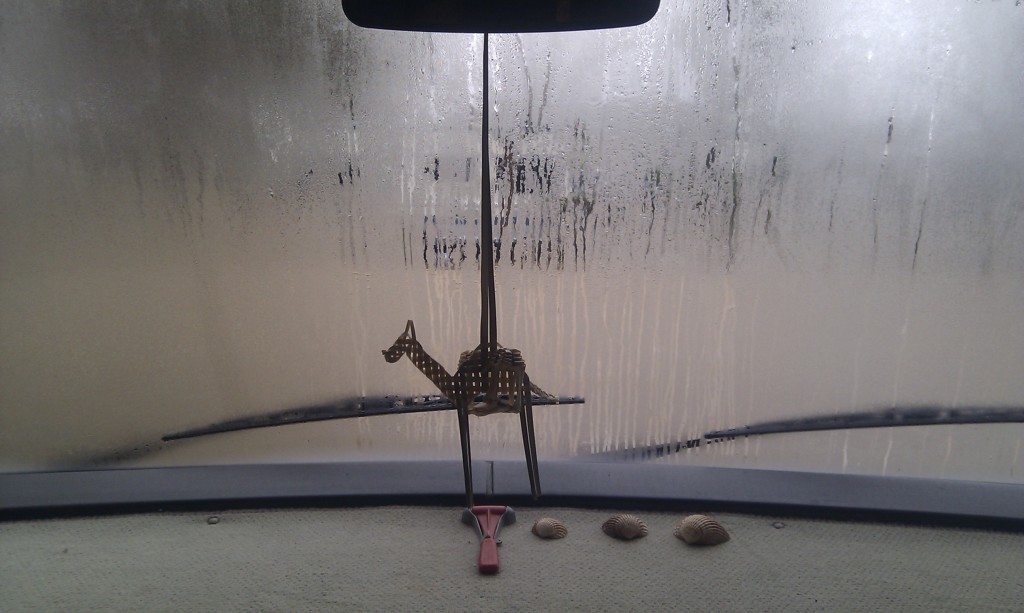 We've not really done much today, J's worked on the cab heater (more parts needed for a workaround solution), we surfed the web, commented on forums – there's a wealth of motorhoming knowledge out there on those things – oh and sold some copies of our book!  How happy are we? So we also spent today perfecting the process so people could access it, and sending it out to a few publications to get their opinions on it.  J looked into Print on Demand (POD) but because there are so many pages and piccies, it would end up costing us for each one printed – so that idea has been shelved for now.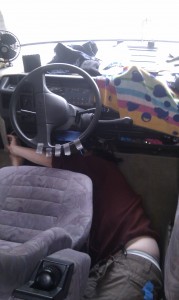 Charlie's been out for a few walks. He doesn't like the rain and Dave doesn't like Charlie when he's been out in the rain as the whole place smells of wet dog. For some reason, Charlie wants to go out as soon as he's dried off from his previous trip, then as soon as he's out there (and we're soaked) he wants to come back in. I've always said he's a strange one.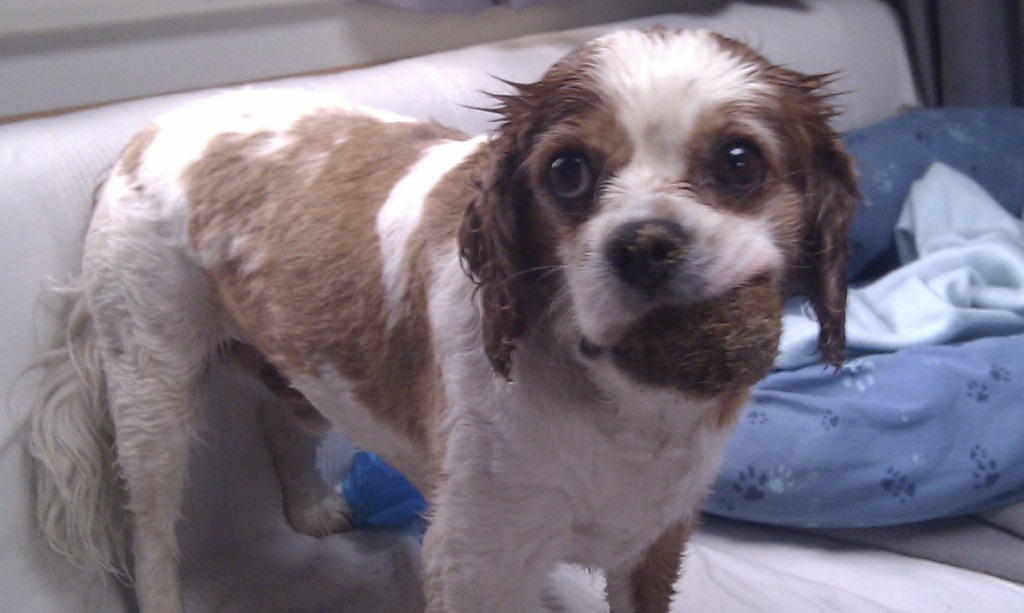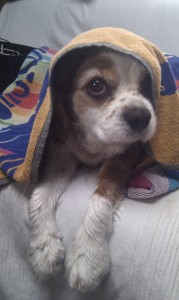 Once the wifi goes off, we're going to start planning the next leg of our trip. As J mentioned yesterday, we're thinking of changing our route, so some research is needed as well as a route to get out of Spain.  Don't get me wrong, I like Spain. It's great for holidays, but it's just not inspiring us any more – perhaps we've been here too long (and the rain really isn't helping, still it is washing the Sahara off Dave, so he should be back to white by the time it's done).
I know rain is a daily occurrence in the UK (as it was in Gallacia), but we haven't actually had any like this for a couple of months – so excuse me for going on about it, but it has become a bit of a novelty. It's reminding me of many a childhood 'summer' spend at the caravan we had on the Solway Firth. I'm pretty sure it didn't rain all of the time, but the sound on Dave's roof is bringing back memories of the times it did.
So we're all a tad glum here at the moment, our only entertainment has been watching huge motorhomes trying to park in tiny spaces – always good for a laugh – I think we'll have to watch a film tonight before we catch cabin fever. And whatever the weather, we need to get back on the road tomorrow.
Ju x