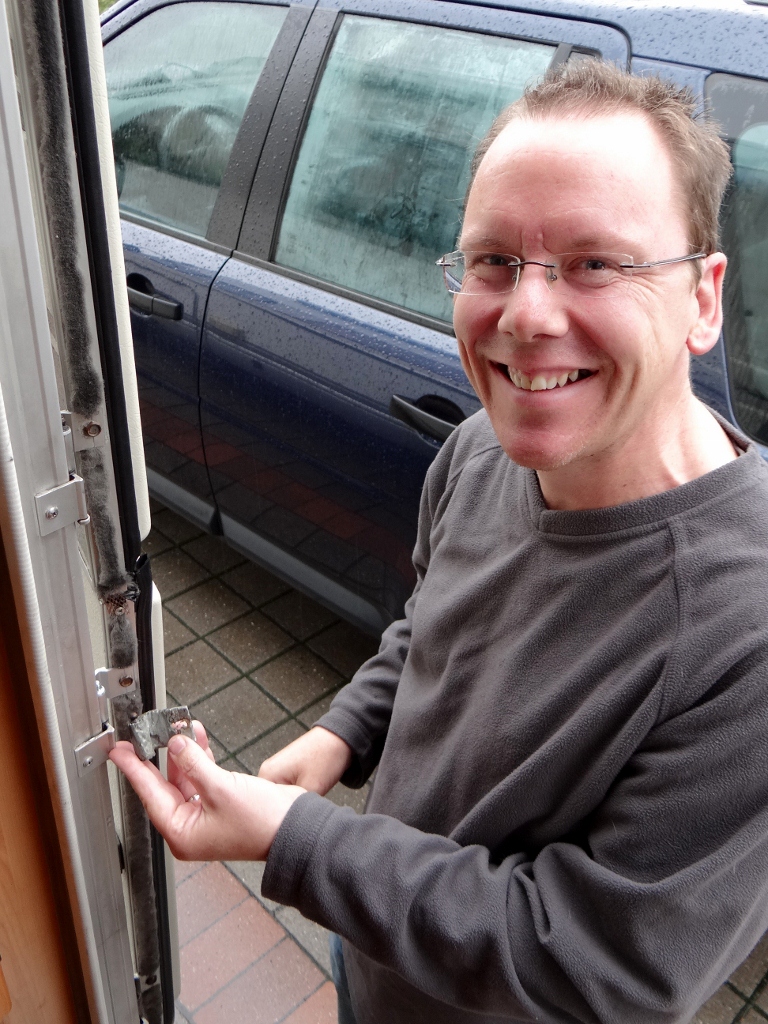 Dave the motorhome is tucked away on our friends drive in Paderborn.
This morning we woke to a constant stream of rain, another good driving day. We set off for Dortmund unsure if the motorhome dealership we were going to was inside or outside of the dreaded Umweltzone (emissions zone).
Driving along it soon became clear it was inside the umweltzone, but as we were on a mission for a hinge we ploughed on – keeping an eye open for any police cars. We arrived at the dealership and asked for Philipp as instructed (our contact Sebastian was on holiday this week even though he emailed us around 11pm the other night to tell us they were closed for a bank holiday). We explained our mission to find the elusive hinge and he set off 'out back' leaving us to drink as much expensive coffee and eat snacks – and more importantly nose around all the new motorhomes!
We love Dave and our heads won't be turned by these flash new things with their leather seats and added extras – but it was good to dream for a short while and we simply don't have €80,000 down the back of Dave's sofa for the new Hymer B544 (the latest version of Dave).
Philipp returned with two parts in hand, a trip out to Dave confirmed one of them was it – we had finally found the part, and for cheaper than it cost from the dealer in the UK!! The hinge saga was over. An official handing over ceremony took place outside the 2012 model of Dave (which has a different design of hinge – we checked!). We then had a snoop around their extensive shop at all things motorhome accessory, oh the money we could burn through.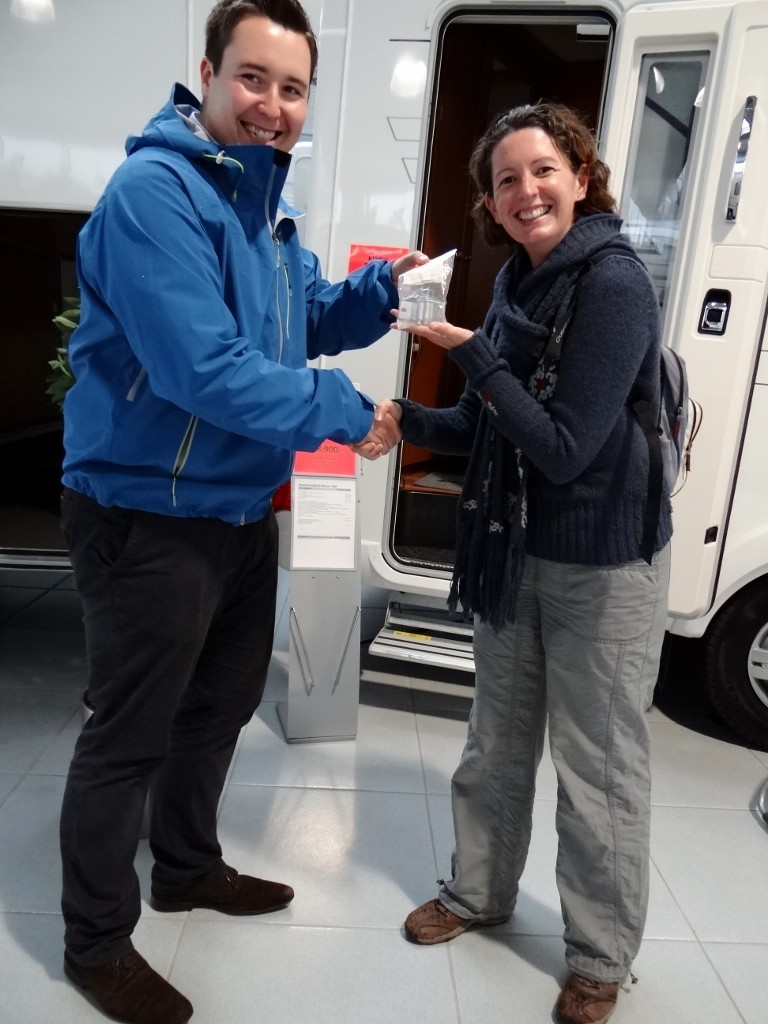 Jay immediately fitted the hinge and the door now shuts – properly. When the weather gets better we'll be able to have a barn door again – letting the air in the top half while keep Charlie in with the bottom half.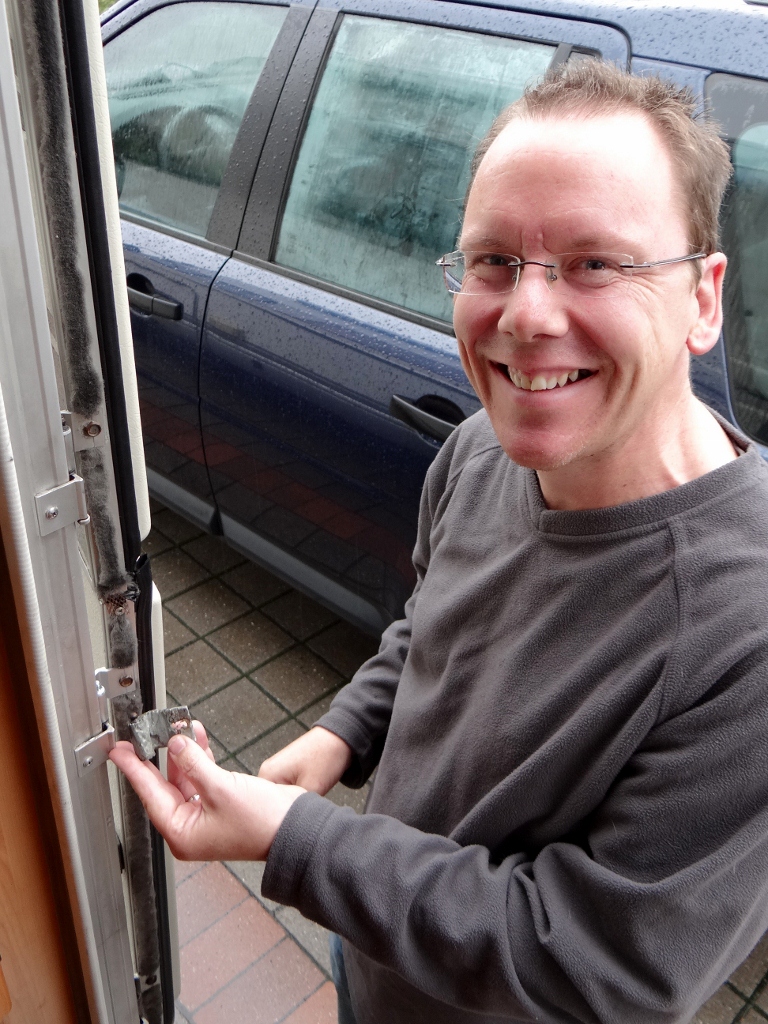 We then sneaked out of the Umweltzone, the emission police non the wiser – phew. A short trip in the rain brought us to Paderborn where we're catching up with friends. Tomorrow we turn south – to sunnier climes and to catch up with Jacqui and Marc in Stuttgart who have now finished their year on the road and are settling back into normal life.