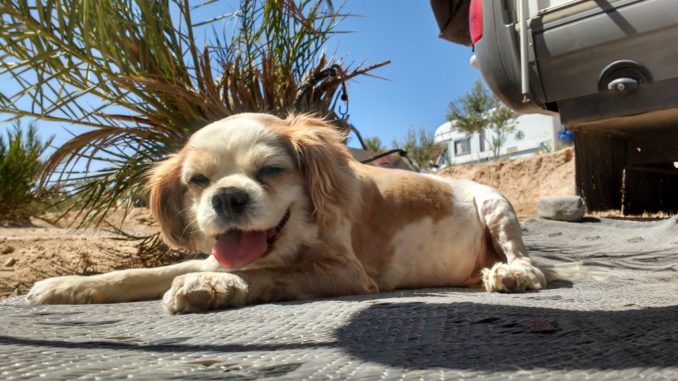 Zagan the motorhome's up against the almost-dry Oued Tata, in Camping Hayat (N29.7384469, W7.9776043). The campsite is a few hundred metres of sun-blasted earth from the town of Tata, which is written ⵟⴰⵟⴰ in Berber (what a great-looking alphabet Berber is!), and roughly means 'take a break'. The name comes from the fact camel trains on the trade routes through West Africa would stop in the oasis here before pushing on north.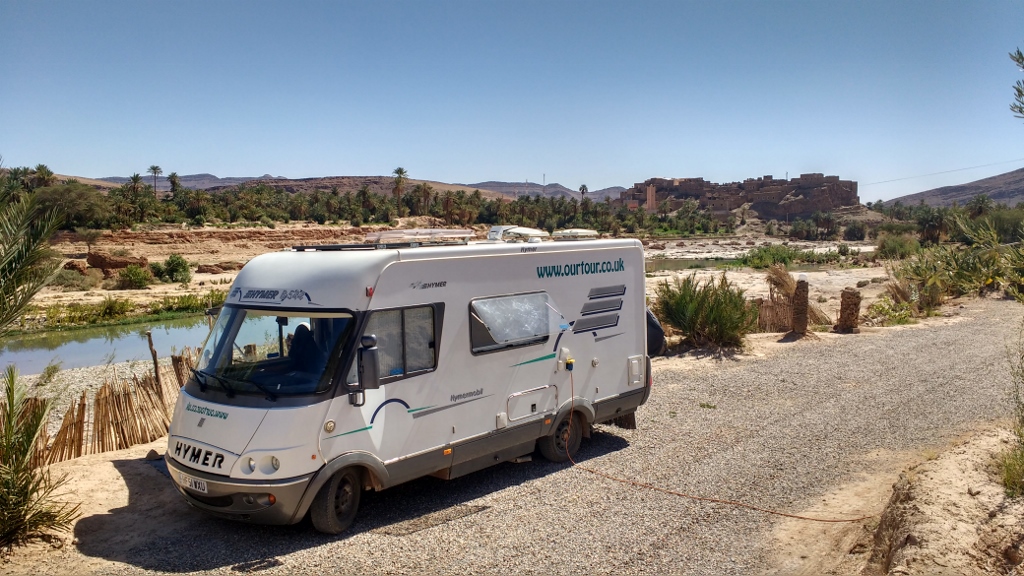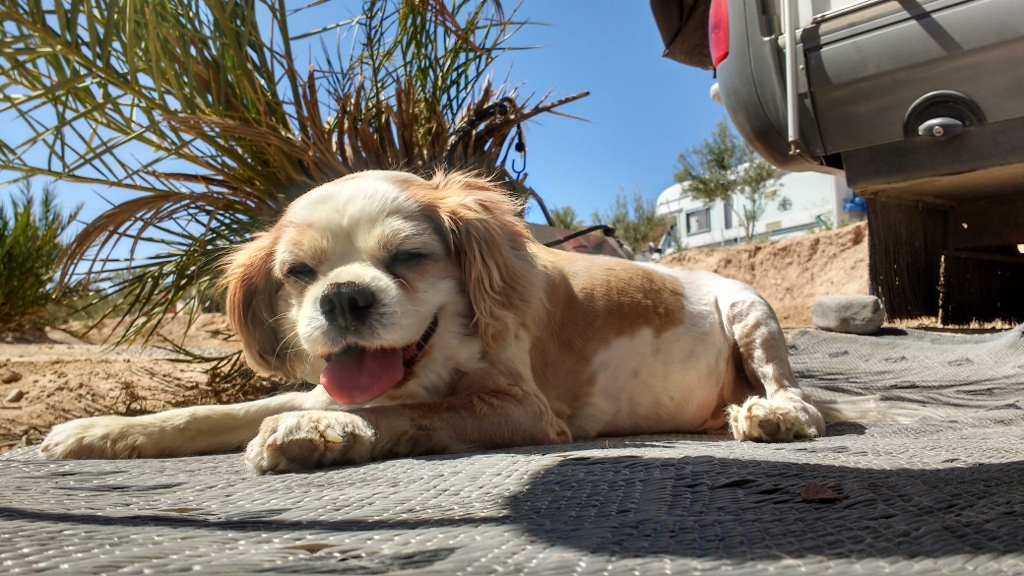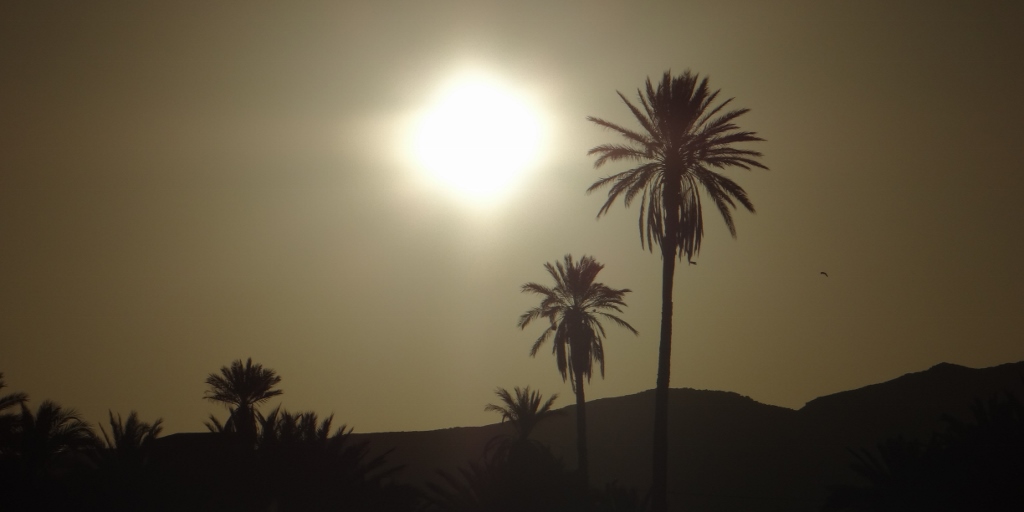 Icht was a town on the edge of civilisation, much like here. The French brothers who'd built the campsite had an album of photos depicting the build. In it they explained the area of hard white mud and rock was once also a resting place for camels. The effort they'd put in to turn it into a top-notch facility in such a hostile environment would earn most folk's admiration, it certainly did mine. When we left they were using an air line to blast dust from a well-used but tough-looking old Renault van.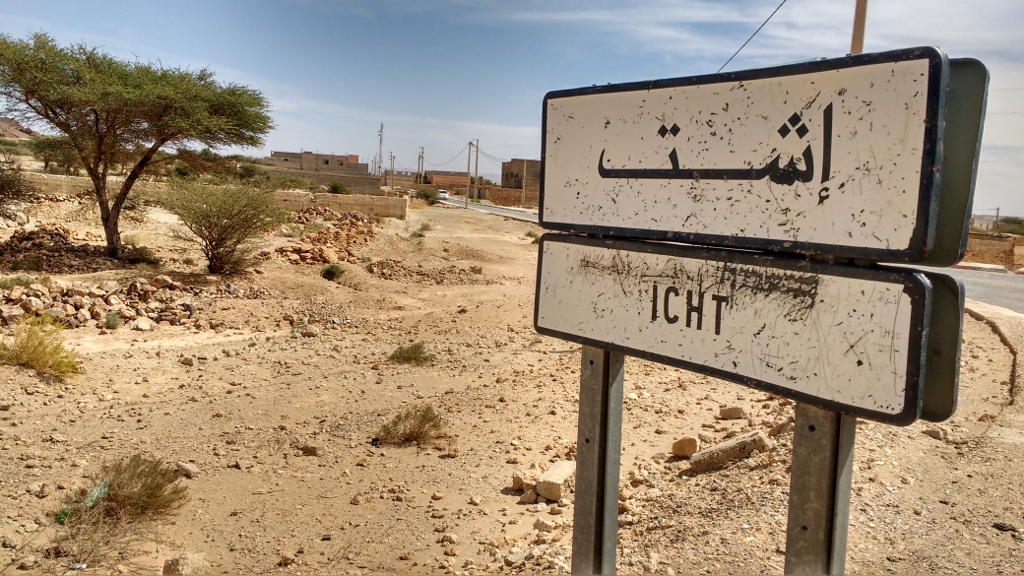 After inspecting Zagan's tyres and nether regions for any obvious damage from the piste road we'd mauled him with on the way to Icht, we took it pretty easy. Whether the weather's gone hot just to impress us, or whether it's always over 30ºC in the shade in early March, we don't know. With the awning deployed as soon as the sun's up and the bike cover deployed to shade the fridge, the only thing left to do was the shave all Charlie's fur off and slap a wet towel on him. It worked a treat, cooling him down and having him snoring gently, even in the hottest part of the day.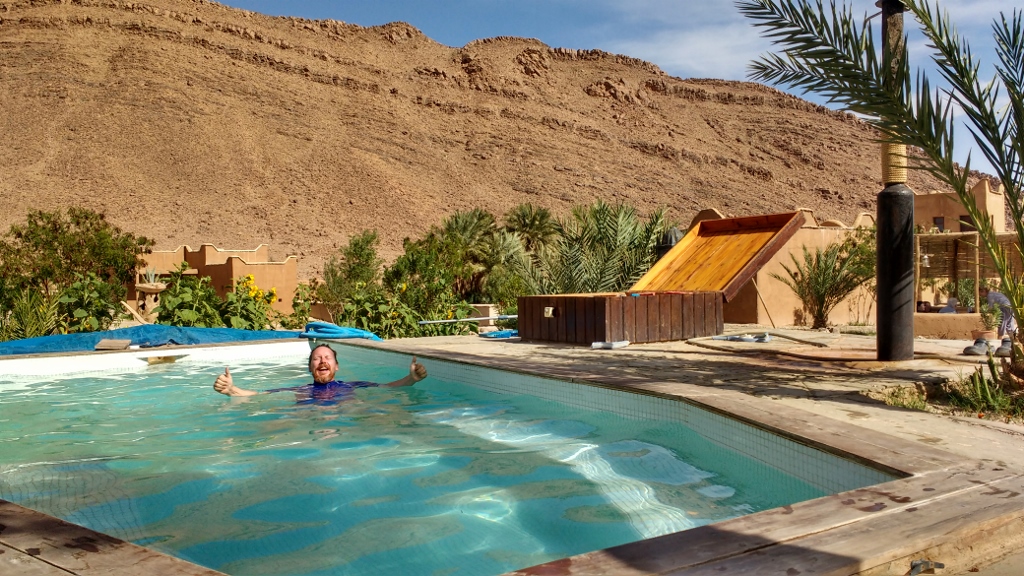 Being surrounded by walls, as you generally are in a Moroccan campsite, isn't enough to guarantee tranquillity. In some sites, traders are allowed in, presumably with a bit of a kick back, and require your immediate attention with a loud "Bonjour. BONJOUR. BONJOUR!" The campsite in Icht was a little different. At one point Ju nodded towards the window, where the top of a man's head was just bobbing down behind the wall, opting to spend his afternoon watching Ju to ensure she got up to no mischief. A couple of nippers tried their luck, one tied his donkey up to a tree and shouted over the wall, the other was too small and popped his head through a grate-covered hole at the bottom. Despite my standard response, "non, non, no bonbons, no stylos, no Dirhams, no vêtements, no ballons", he still came back to try three times, bless him.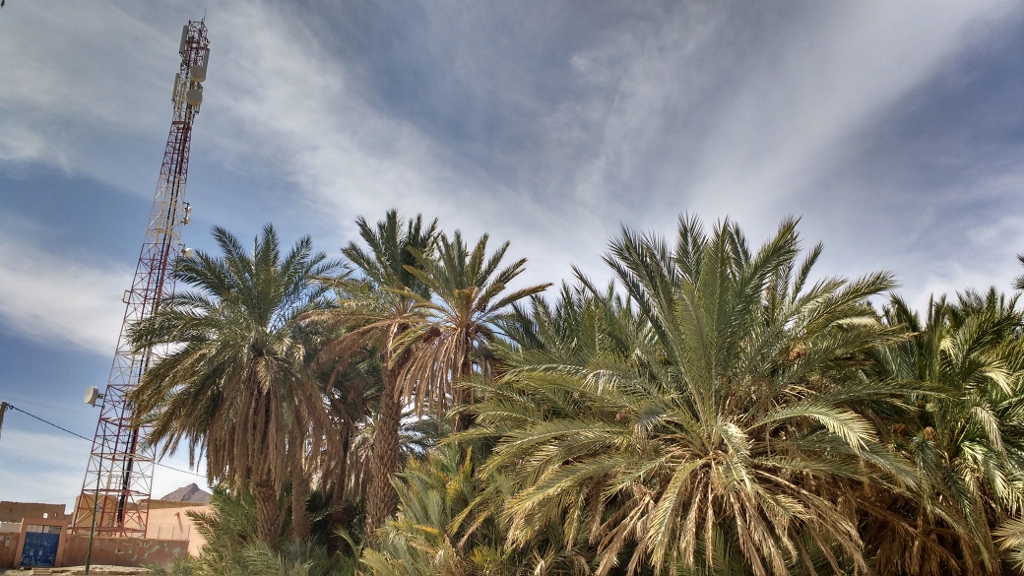 Brian and Doris, another British couple on the campsite, took up the offer of a tour of the town from a guide, 25Dh a head, and reported back folks were still living underground there. We chatted with them later on and they said after the tour they'd gone back to the young guide's house. In fact it was his Mum's house as he couldn't afford his own. Guiding only lasts for five months of the year; no tourists come after March as it's too hot. He explained how hard life was for the Moroccan young, where even if you could get your diploma, there were no jobs unless you left for the city. I made a couple of forays into Icht on my bike, fending off a few more begging kids (the kind you can ruffle their hair and they laugh, which almost all of 'em are) and failing to find a shop selling bread.
Icht, like all the towns around here it seems, is attached to an oasis. I used to imagine an oasis to be a small lake, surrounded by sand dunes and a few palms with a camel or two drinking from it. They're not much like that in reality, at least not the ones I've seen. They tend to be sprawling forests of palms, thousands of them clustered along valley floors where concrete irrigation channels ensure an even spread of the available water. Where the water comes from, when you're surrounded by miles of dead rock and dust, remains a mystery to me. These tiny, remote towns are a wee bit intimidating to me too. There are usually few, if any, tourists. The locals stare at me in the same way I stare at them. I rode about the place trying to look at ease, eyeballing the mud and rock walls and buildings, before retreating back to the ease of camp.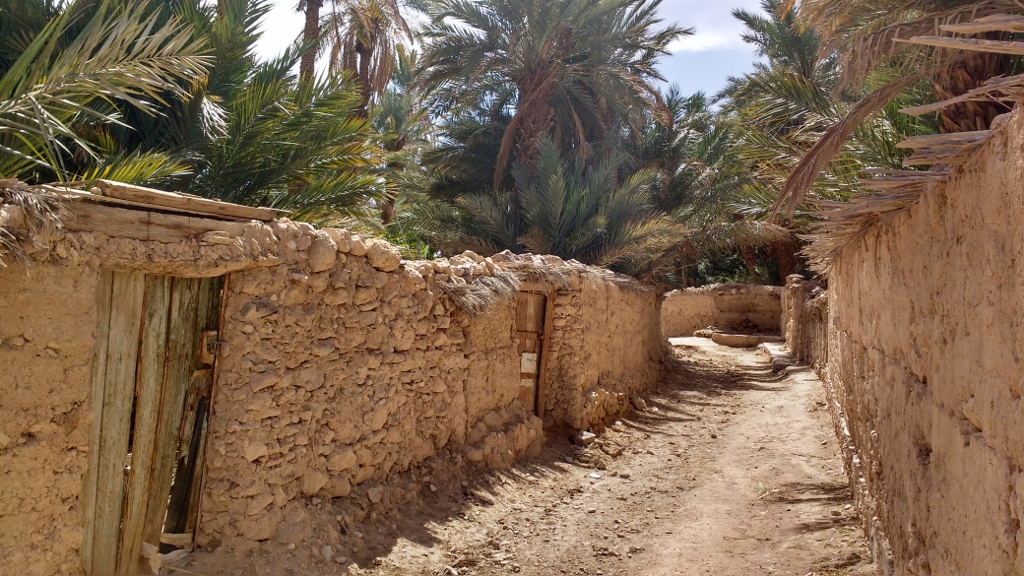 From Icht we followed the N12 north-east to Tata, feeling the steering wheel for signs of piste-inflicted damage and feeling nothing but lumbering Hymer. Yeah baby! The N12 runs parallel to the Algerian border, not 30km away to the south-east. There's no fear of accidentally getting lost and driving to Morocco's neighbour, as the 1000 mile border between the two's been shut for the past 20 years, after a falling out over a bomb in Marrakech. There is no road to the border here anyway, not that that used to matter much. The line of the border itself was only firmed up 50-odd years back following the Sand Wars. Spare a thought for the towns in more populated border areas to the North though. Overnight, families found themselves split, and businesses suddenly profitless. Weirdly they can fly between the two countries without visas, but if they want to cross on land, they have to do it illegally. Traffickers charge €10 a time to smuggle folks back and forth.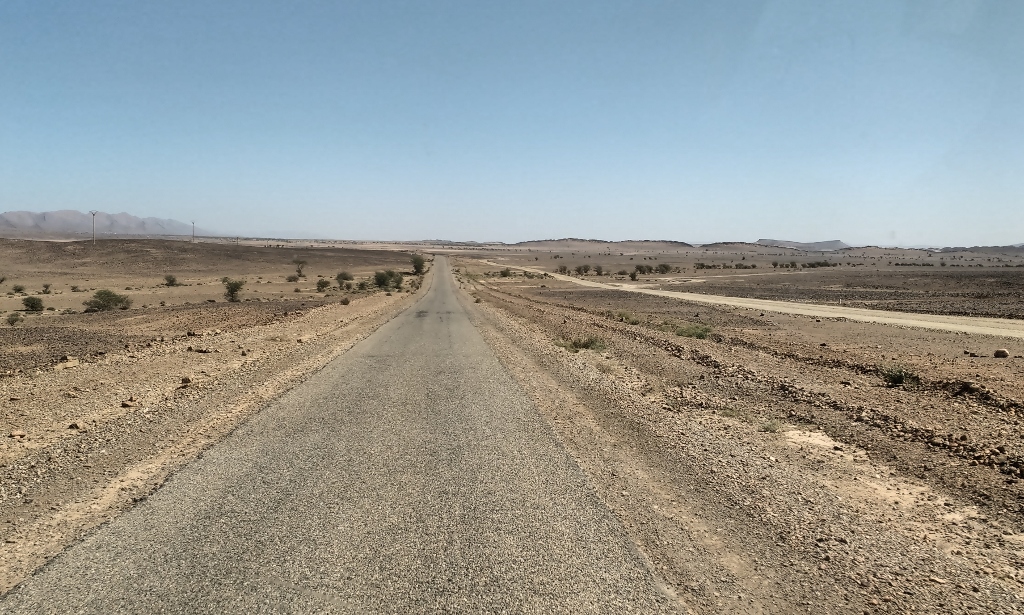 The N12 started off single width, and that strip of rough tarmac could have been a German autobahn for me. With so little traffic, we cruised along for 40km through the stone desert (the hamada) before the thing magically went double width. I could have wept at the beauty of that centre line. Riding at 90kph, we cut across the desert like a big white wind, waving at a handful of motorhomes coming the other way. To our left a hazy crest of black rock rose up like an ever-impending tsunami. To our right, the knowledge we're there, at last. We're on the edge of the world.
Through a few oasis towns we rumbled, coming across an entire world of youth exiting a local school. Youth being youth the world over, the teenage men tend to glance at us, and look as disinterested as possible. The ladies, many of whom were in white lab coats, waved and blew kisses at Ju. None came my way. Maybe I should have a shave?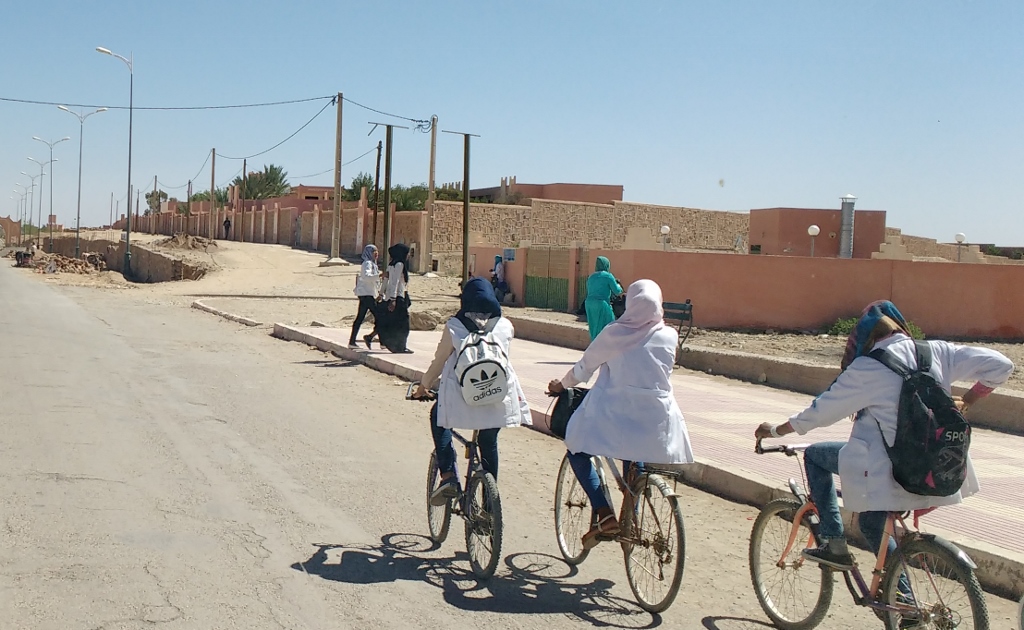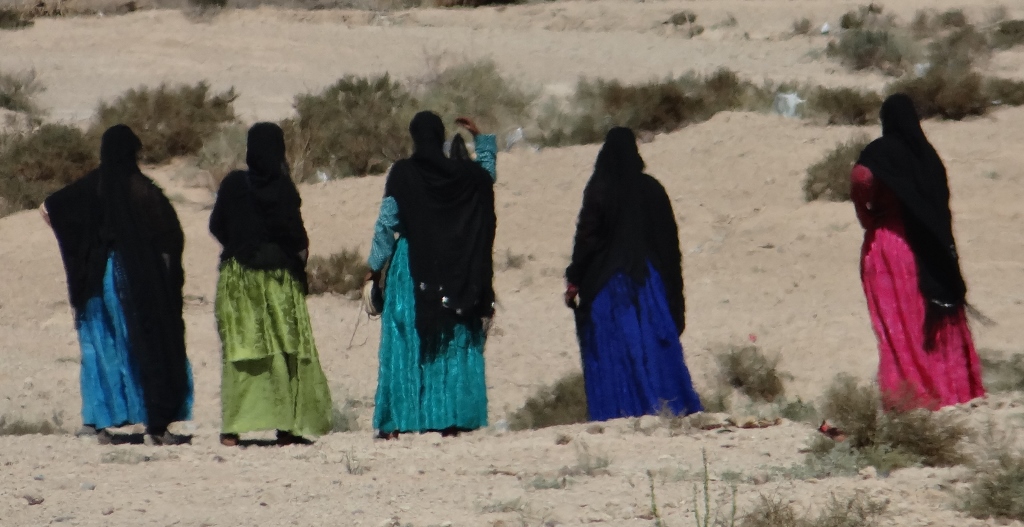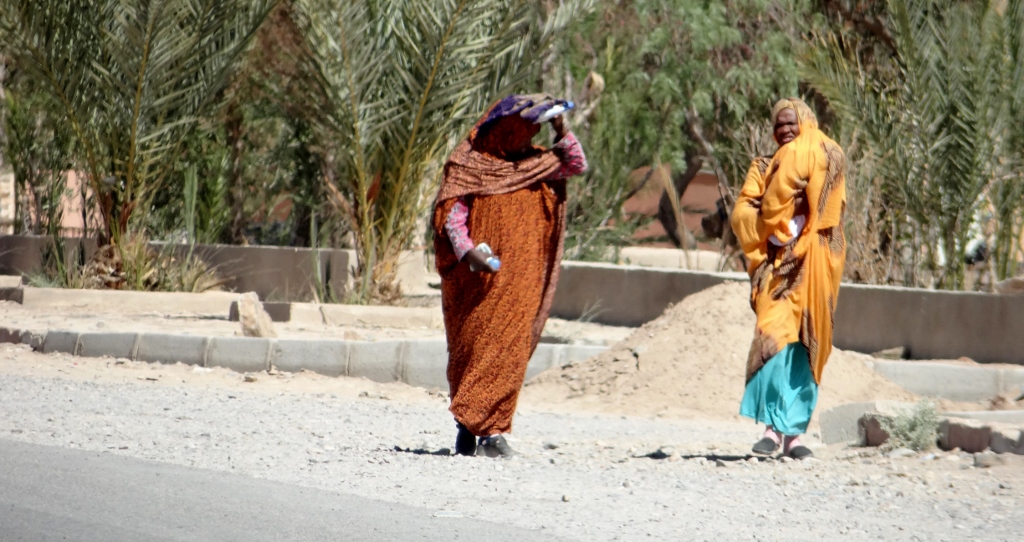 At the campsite here in Tata we made a hash of getting into this spot. It's terraced, and there are no marked pitches. The lower terrace against the river looked bob on, but we had to nudge ourselves back and forth on an 8 point turn to leave the site and come back in via a lower gate to get down here. Cue another 6, and then a 5 and a half point turn, and boom, we're parked up in heaven. Yep, I like Tata!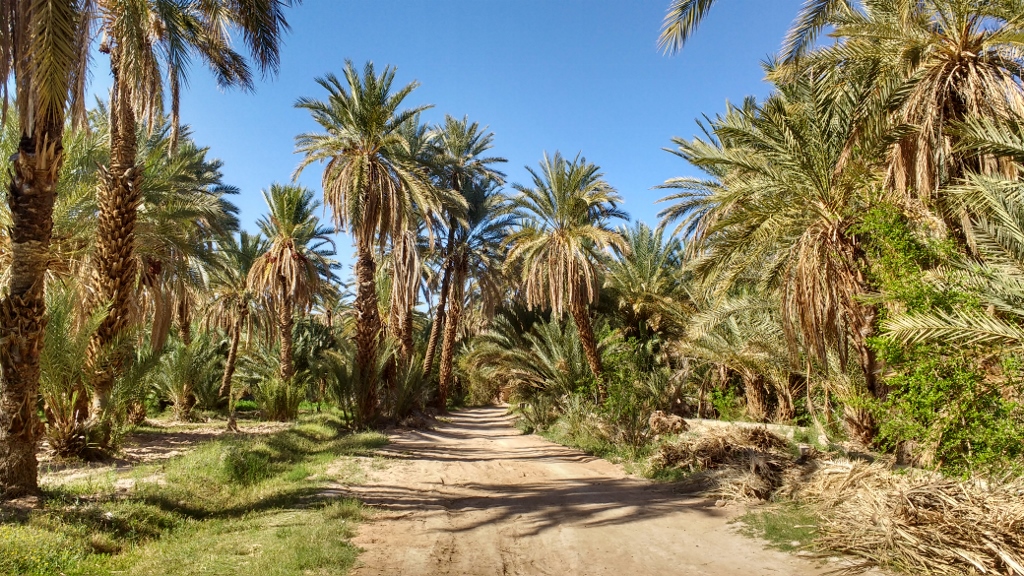 The subtleties of what makes a great place to me are many, and I don't claim to understand them, but I have time on my hands so what the hell, I'll have a go:
We're in a private little spot, with our door facing the river and the two ends of the awning almost fenced with small palms. The van life is generally one which is done in public, and a wee bit of privacy is just fab.
It's sunny. Being British, I like the sun. It makes me feel good.
There are no traders shouting at us on the site, which I'll be honest has my nerves on edge, as I don't usually want what they're pushing. It annoys me when I'm so polite in saying no and, once they finally give up, some of the sellers aren't polite in return, they just walk off in a huff. Fair enough, they're grafting hard to make a pittance, but I'm British and 'please and thankyou' runs through me like the words in Blackpool rock.
The town's cool. Nothing much. More of a garrison of army and police, but it's colonnaded, folks young and old are nice to us (many, many "bonjour, ça va?" with no indication of wanting anything in return), and it feels authentically Moroccan, not done-over by tourism. The insistent camel and 4×4 touts we expect in places like M'hamid, simply aren't here.
There's an oasis I can go and be amazed by. Mud buildings, a marabout on a hillside, a hand-pumped well, a football pitch down a hard mud track under the palms. Every time I leave the gate is a mini adventure.
And last, and least, it's cheap. We're not here as it's cheap (if we needed cheap, we'd not have gone to Norway), but it certainly helps us enjoy it. We're paying £7 a night to be here, diesel is less than 80p a litre, and we can eat out whenever we like.
Here are a load of photos from Tata: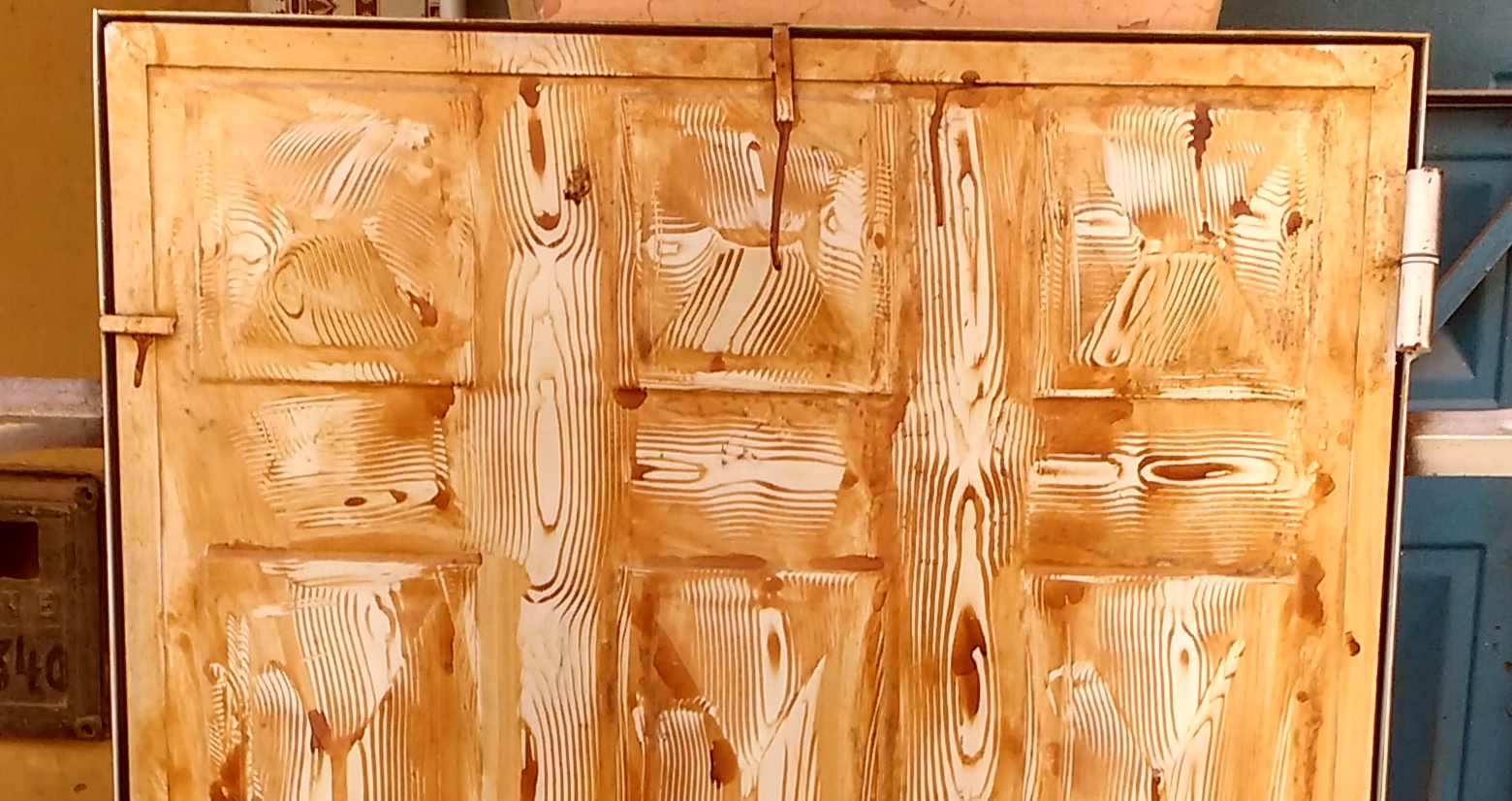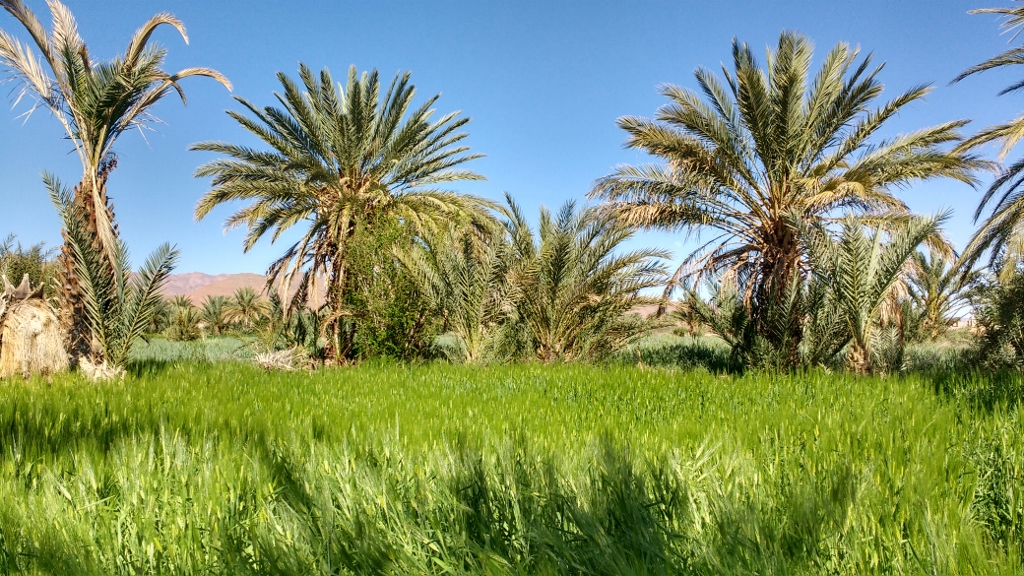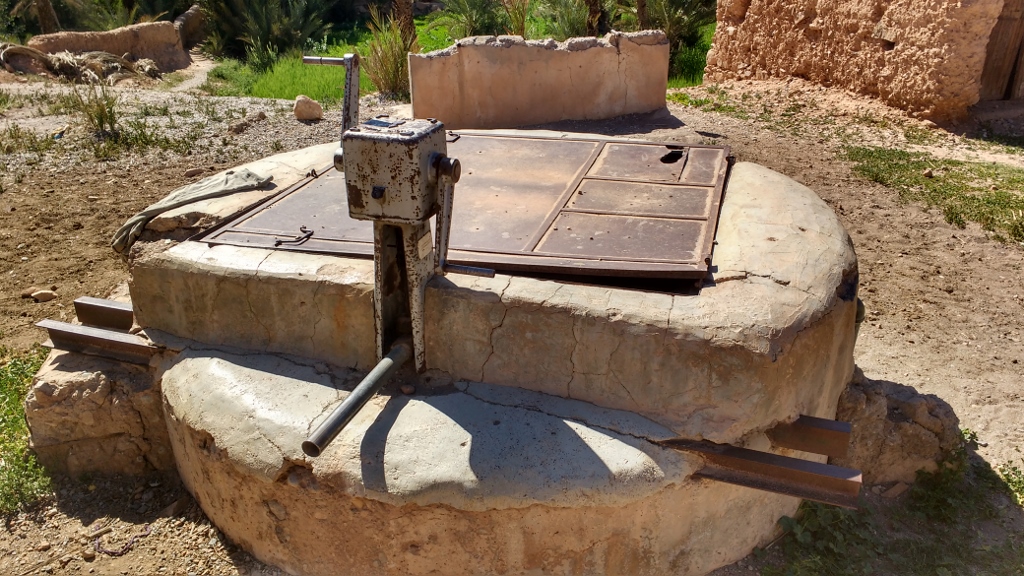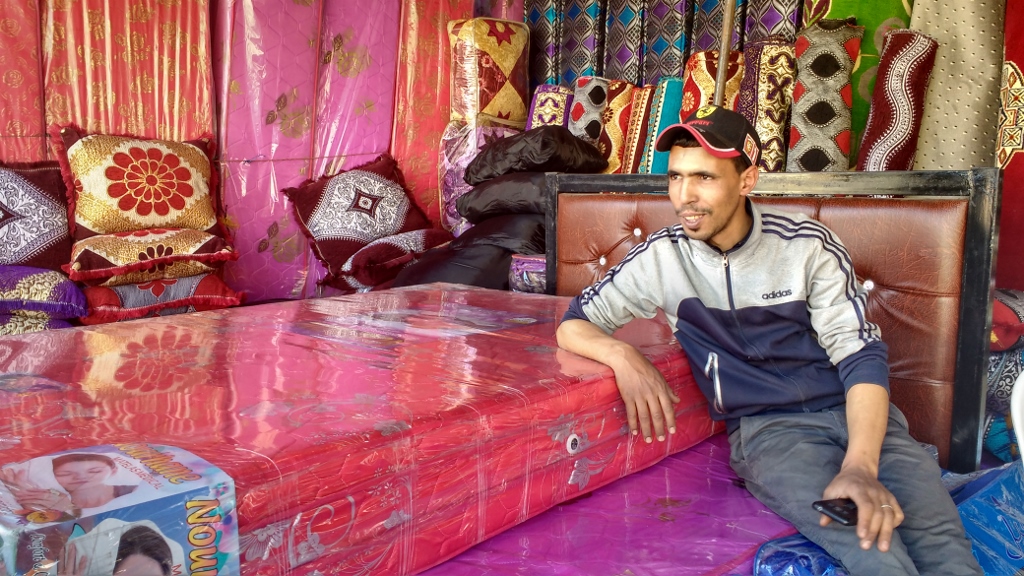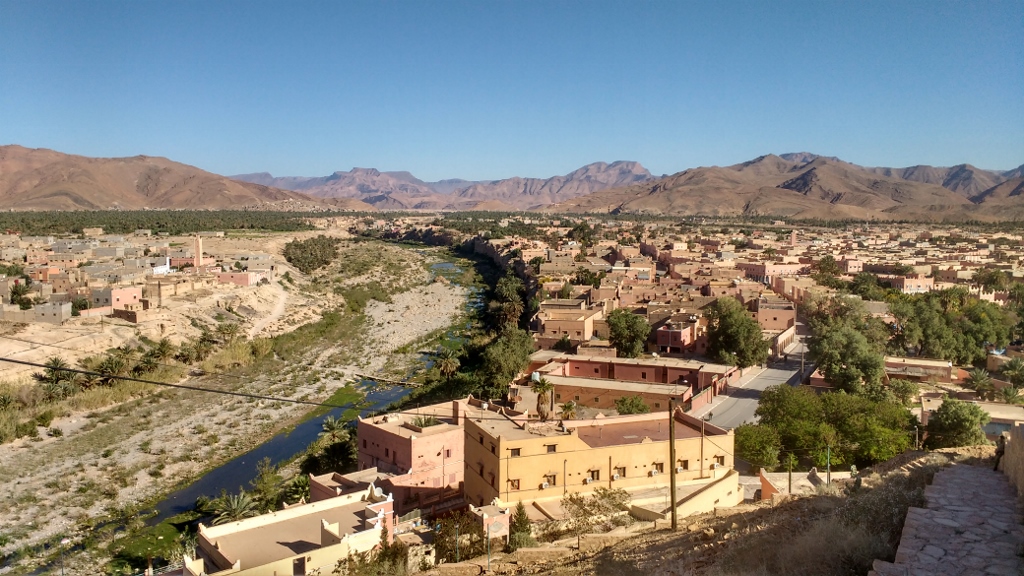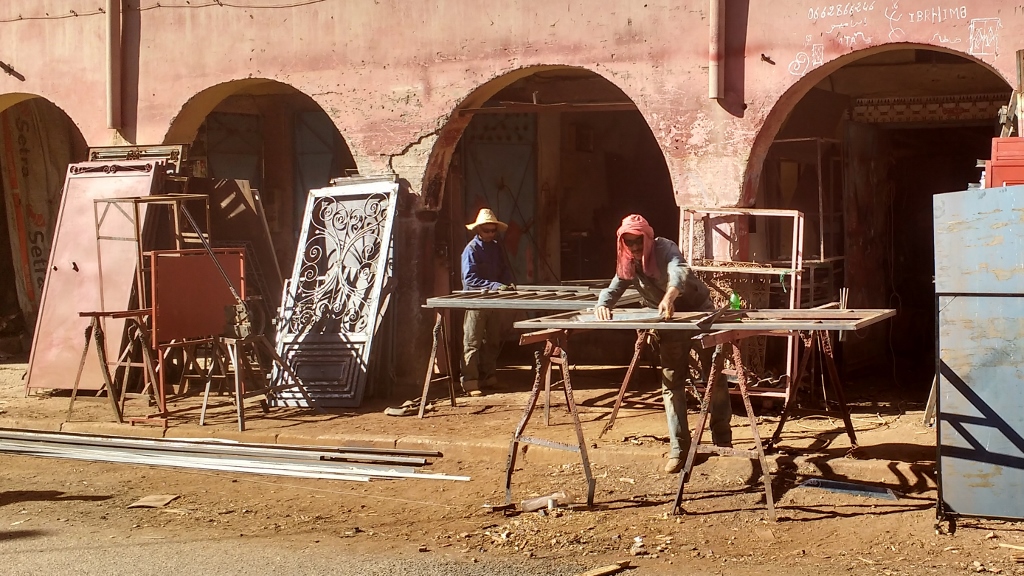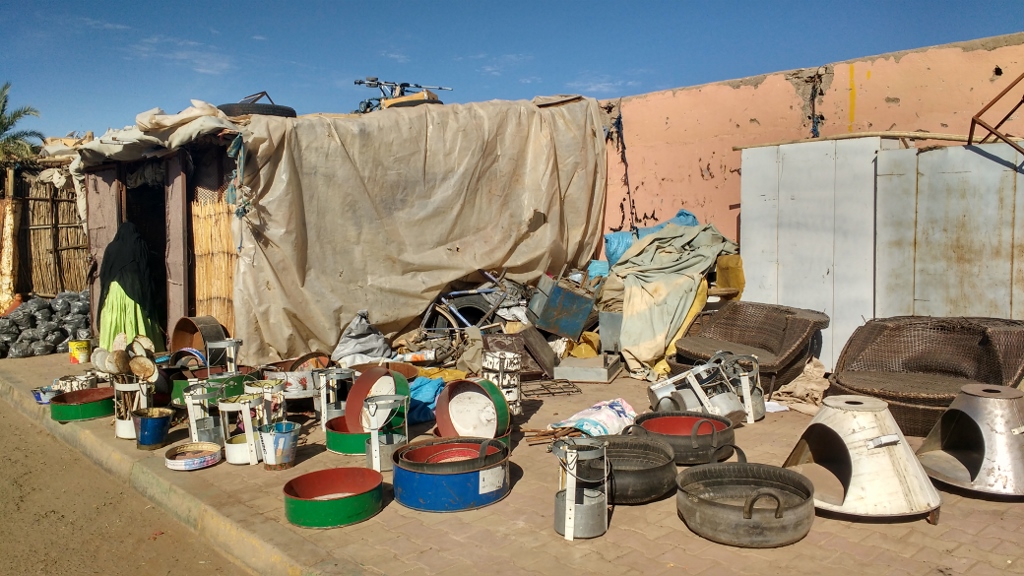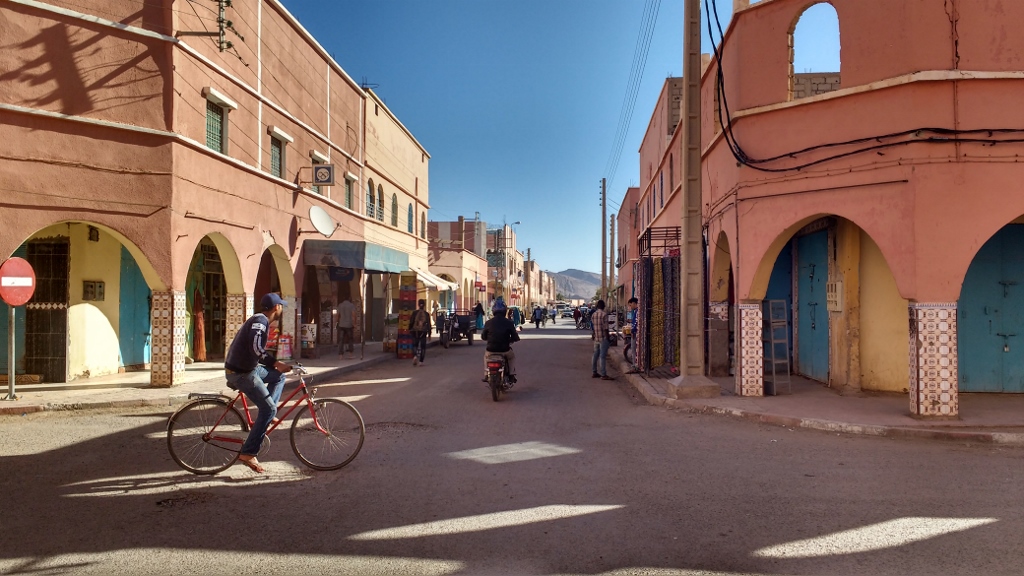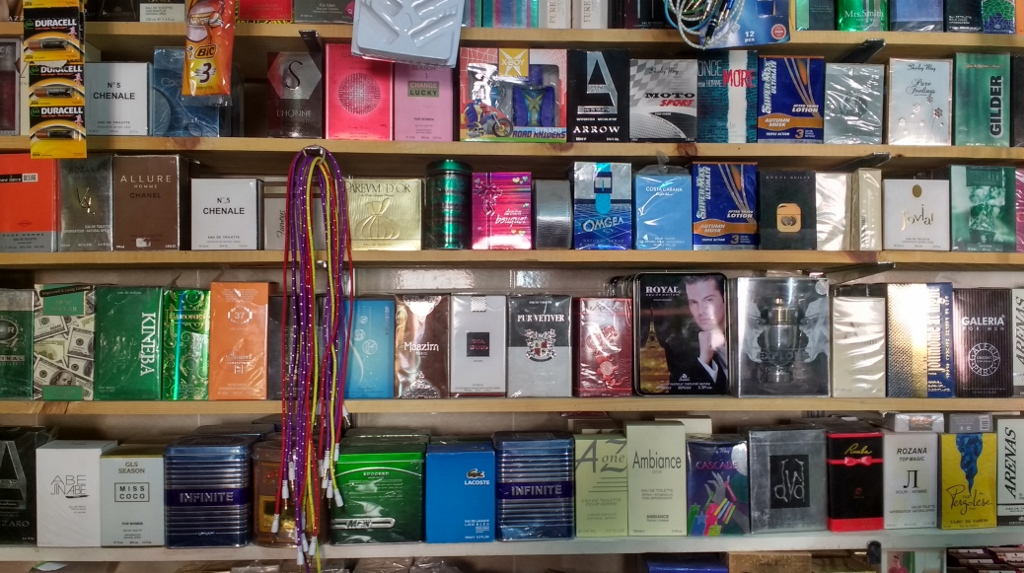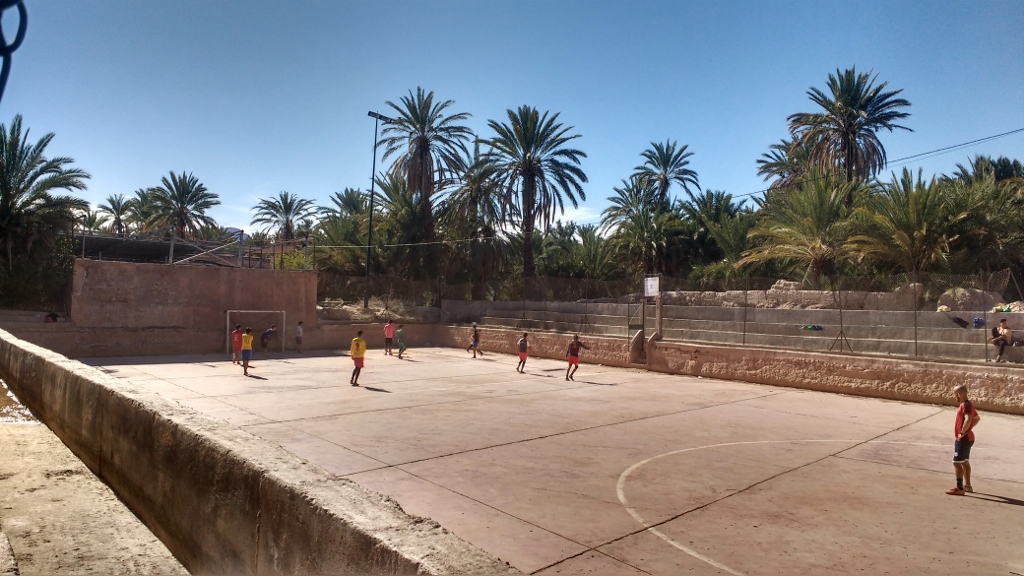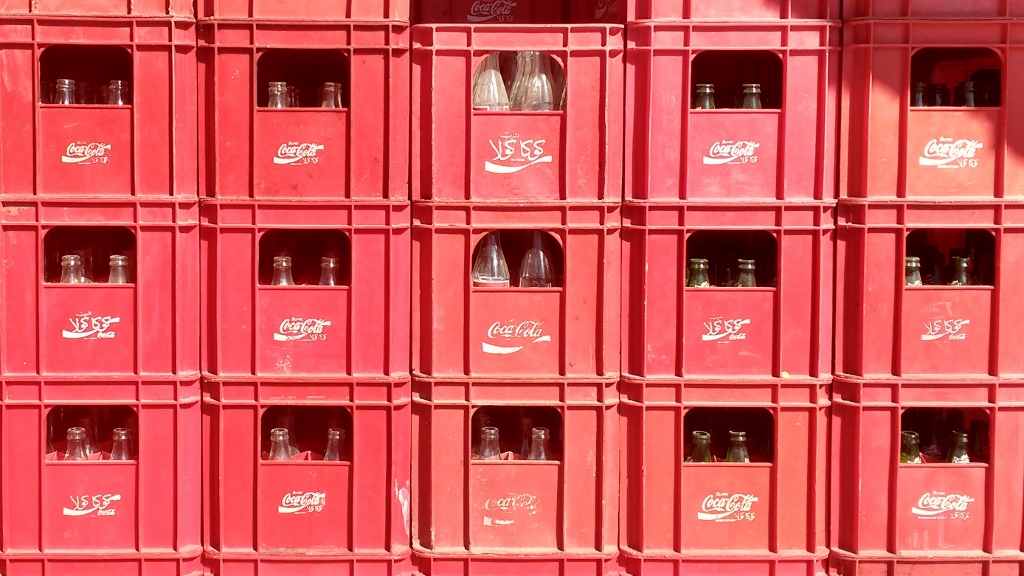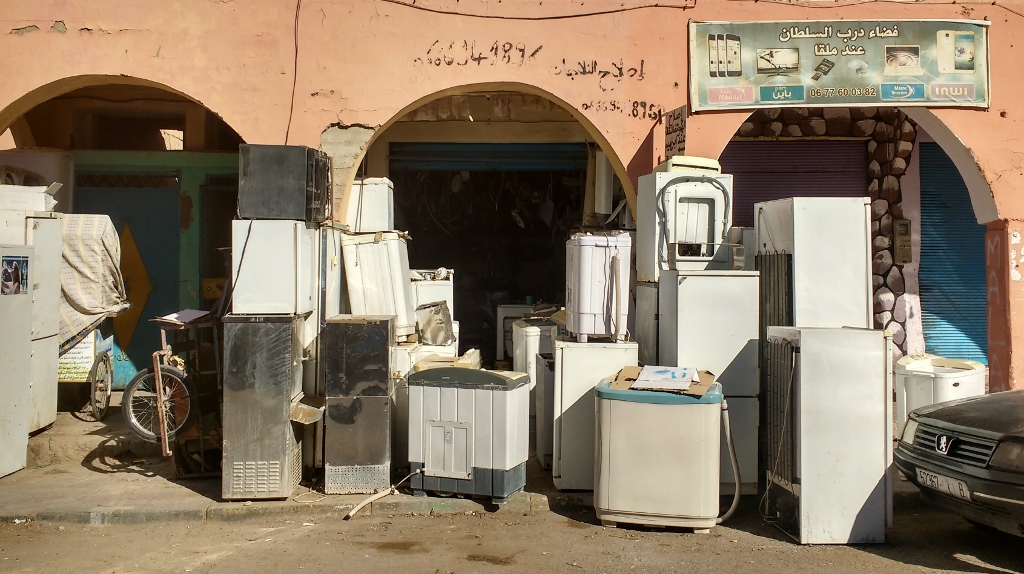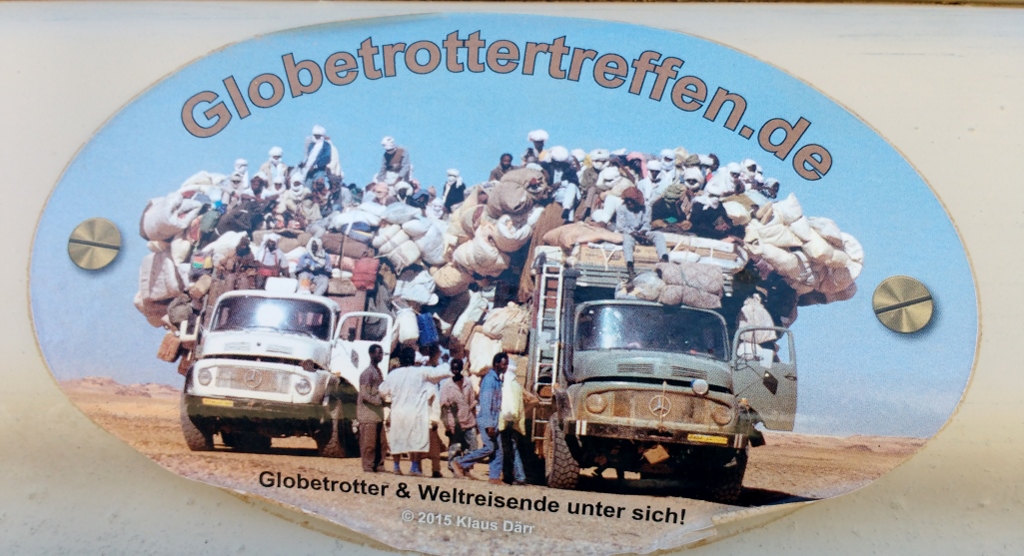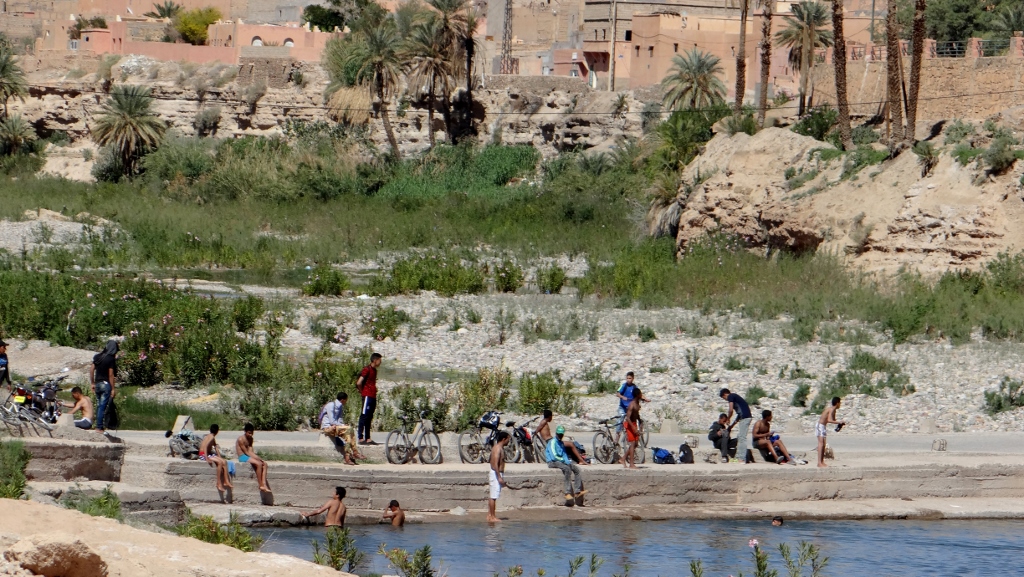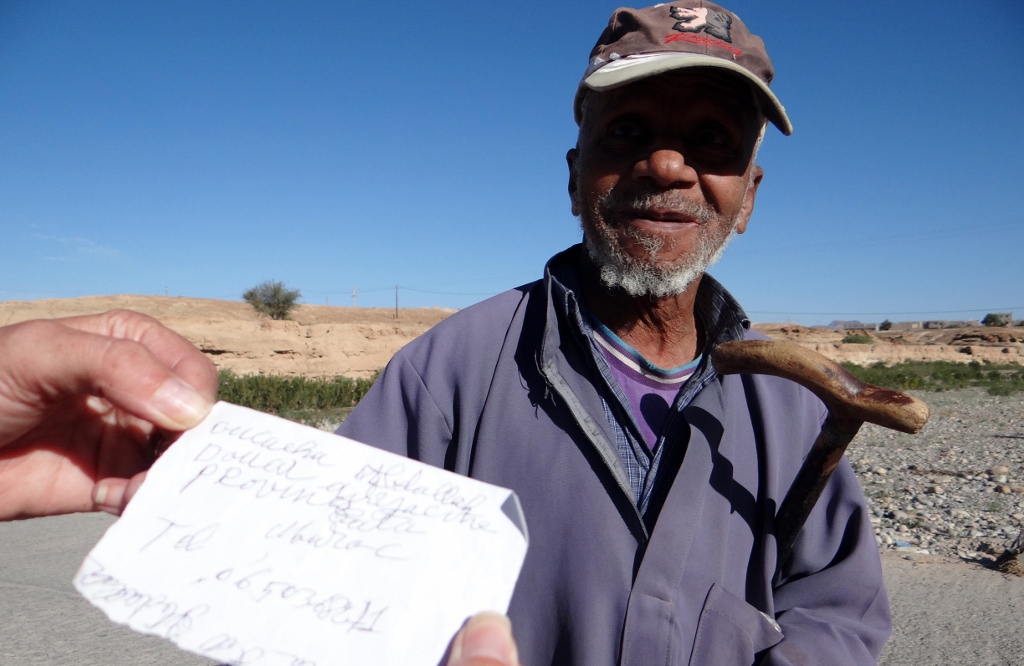 There's WiFi here too, which we've not had in months, so Ju's hammering it uploading all the videos we've taken in Morocco. If you want to have a sniff around 'em, the OurTour YouTube channel can be found here! Right, time to get back outside, it's 5:30pm and flipping roasting in here.
Cheers, Jay