Everyone loves to read about travel adventures, be they by motorhome, camper, caravan or even tent.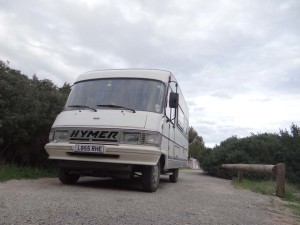 Reading about people's experiences on the road inspires us and gives us ideas of where to visit. We know other people love to read about them too, but not everyone wants to set up and maintain their own website or blog. So, we've set up Your Tour, an area of this site dedicated to your travel stories.
Simply email us the story of your trip (and a few photos) and we'll add it to Your Tour to share it with the world.
If you'd like to see your adventure here, please drop us an email at the address below, and we'll do the rest, letting you know when your story has been published:
To give you a start, here are a few suggestions of what to include:
Your story – Make sure it's complete and spell-checked as we won't make any changes to it

A few photos (please keep total size to less than 5MB)

A picture of you and your mode of transport
What name you want to be known as (Mr Hymer or Dave?)
Practical information such as the GPS co-ordinates/address of overnight stays
Of course we'll have to reserve the right not to publish a story if we feel it's inappropriate, but we'll get in touch and let you know. Also the copyright of the story remains yours and if you want it removing at any time, just drop us an email and let us know. And of course, we won't publish your email address.
Julie and Jason