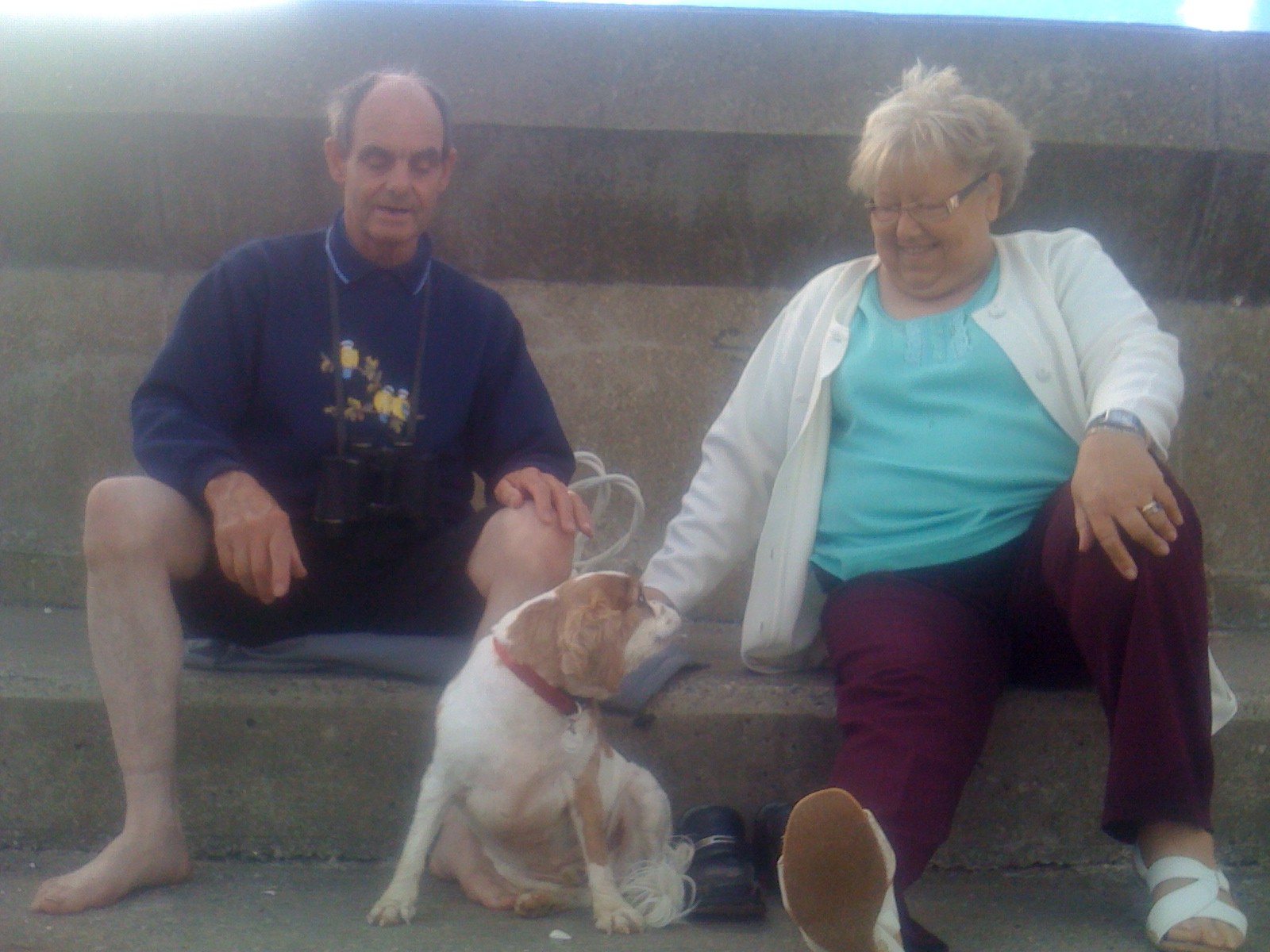 My parents have a new static caravan pretty much in the centre of Skegness (aka 'Skegvegas' as it's the Linconshire equivalent of the Nevada gambling heaven with rows of arcades temping in the high rollers to play slots, tuppeny-falls and bingo). I just got back from being pampered there for a few days by Mum and Dad. Highlights included:
Seeing a small deer only a few feet from us in a bird hide at Gibraltar Point. We also saw umpteen birds which Dad, a 50 year veteran ornithologist, recognised immediately while I immediately forgot their names (apart from the Twite and the Merlin, for some reason those two stuck)
Being fed lots of healthy British grub in the 'van
Losing at dominos (someone must have been cheating, come on, own up)
Having some email and Skype practice sessions with Dad, so we can more easily stay in touch while Ju and I travel
Good walks on the beach with Charlie, despite being sand-blasted by the driving wind. For some unknown reason beaches wipe away all traces of Charlie's lethargic approach to walks; he goes crazy running around chasing seaweed and stones. Of course, various attempts were made to tempt him into the sea but he's too wily. He only ever got wet when an unusually high wave nipped across the sands faster than he could
Eating fish and chips in Skegness; takes me back 30 years that does (writing that makes me feel old, very old)
A lowlight was my brother-in-law Andy's father taking ill just before I left and having to be rushed into hospital. Seems he has listeriosis, but it is hopefully under control.
Fortunately for me, my folks are coming back to Eastwood to see us off, to help us store yet more belongings at their house, and to bring back all the things I forgot at their 'van; coat, bag etc! Thanks guys, I love you.
While I've been away Ju's been busy filling the van and making more arrangements, fitting this around her last few days of work! As I type this, she has approximately 8 hours left to do, but she's diligent and is making every last hour count. Which reminds me, she'll be home soon so I'd better work out what I can cook us from our dwindling cupboards.