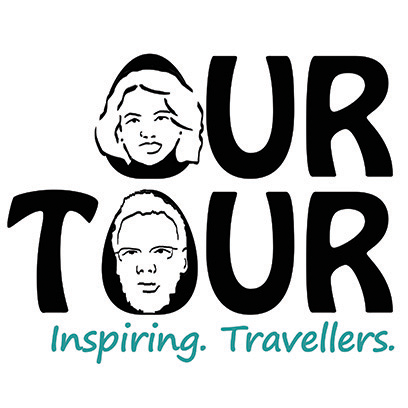 In some ways it really doesn't seem like six months since we packed up our worldly belongings – mainly into the attic of our house – and set off down the M1 for an adventure of a lifetime. But, then sometimes our old lives of being stressed and working silly hours seem a lifetime away.  But today is the official six months of our time on the road.
To mark the occasion I've pulled together some stats for you and J has mused on how his life and viewpoint has changed in half a year.
In six months we've:
Travelled – 12,547 km (7796 miles)
Visited – France, Spain, Portugal, Morocco
Achieved – published our first book, met some great friends and inspirational people, survived each others company, made it to the Sahara, still in one piece, faced some fears, learnt a few foreign words, gone minimalist – use limited resources, we no longer know what day it is!
Spent – €8761.64 (£7,447 – based on £1 = €0.85)
Here's a breakdown of what we've spent that money on.  We thought it would mainly be diesel, but it seems we eat way more than we burn!!
| | |
| --- | --- |
| Supermarket shopping | 1,961.00 € |
| Eating and drinking out | 1,442.01 € |
| Diesel | 1,378.40 € |
| Repairs to Dave | 1,031.91 € |
| Campsites | 674.80 € |
| Supplies – not motoring or food related | 368.13 € |
| Tours – entry fees etc | 357.84 € |
| Contact with home – phones, wifi, post | 329.48 € |
| Clothes and laundry | 313.35 € |
| Travel Other – ie bus, taxi, ferry | 308.18 € |
| Overnight stops (other than campsites) | 214.20 € |
| Road tolls | 93.56 € |
| LPG | 90.99 € |
| Charlie – food and jabs | 72.78 € |
| Souvenirs | 67.66 € |
| Other – presents and not covered elsewhere | 41.31 € |
| Parking | 16.04 € |
J's Top 10 Observations – Six Months In
Everyone has a choice in life between pessimism and optimism. Optimists are mistrusted, and pessimism is fashionable. None of the finest achievements we have seen represented by art, architecture and engineering would have been possible without resilient optimism. I am determined to be the eternal optimist for the rest of my life.
An economic downturn looks very different on the ground in a country to the way it's portrayed by the media. Spain and Portugal both look, from an outsider traveller's perspective, as though nothing unusual is happening, some places look poor, others opulent. I will take everything the media tells me with a pinch of salt.
Motorhome travel is far more popular in Europe than we could have imagined. Clearly there is an entire roaming population of retirees. I see this as a wonderful way to enjoy retirement, and an even better way to broaden your mind mid life.
We don't need stuff. iPhone, iPad, plasma TV, hot tub, BBQ, you name it. None of this stuff means a thing. We need friends, we need mentors, we need family, we need support, we need the strength to try new things, we need courage to face our fears, no matter how minor.
Age is no excuse for not learning. I believe my capacity to learn doesn't diminish. Old dogs are perfectly capable of learning new tricks.
Self help and personal development used to make me cringe. Now I cringe at the thought of not developing myself. I read 'How to Win Friends and Influence People' on this trip. Why am I only learning this stuff after 20 years of my career?
Fail to plan, plan to fail? I no longer believe this. Our lack of planning has produced, for me, great success on this trip. We work it out as we go along, which enables us to change focus as we discover more information.
Information is invaluable. With this right info, we stay for free, spend our money more wisely, buy from the best restaurants at reasonable prices, avoid the highest fuel costs, see the greatest views and buy euros at the best rates. Getting at all of this information remains a fascinating challenge, which is why I see my career continuing in IT.
Given the option of working to 65 or later and hoping pensions don't collapse, or retiring early with a reasonably stable residual income from investments, I know which I prefer. Significant effort is needed to advance our financial education.
I was unsure this trip was the right thing to do when we left. In retrospect, I would have slapped the both of us on the back when we took the decision to do it. It is for sure a holiday, an adventure, a break from the daily grind, but more importantly it has given us time to reflect, to read, to look around us and to learn from the people we meet. We will take this with us for the rest of our lives.
Thanks for sharing the adventure with us.
Julie, J, Charlie & Dave x