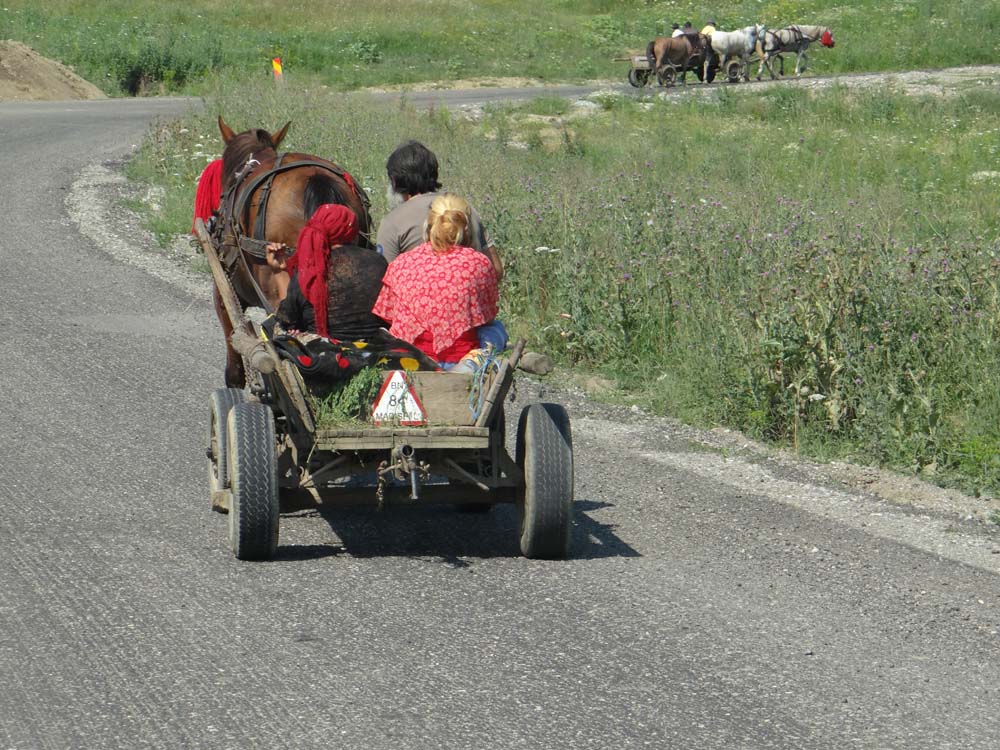 Dave the motorhome's parked pretty much in the centre of Bistrita, a town in the centre-north of Romania, a couple of hour's drive from the southern Ukrainian border (N47.13137 E24.48932). It's claim to fame, such that it is, is as the overnight stop-off of Bram Stoker's Jonathan Harker on his way to visit Count Dracula. The hotel he stayed in, as well as the character himself, were both purely fictitious, but someone's since built a hotel of the same name.
Bistrita welcomes the motorist with smooth roads, easy-to-navigate roundabouts and, best of all, free parking. No-one has paid us any attention since we stopped here, so although the tourist info office had closed for the night and we couldn't ask if we're OK to stop, we're winging it. Right next to the main road, and in amongst an array of churches announcing random times of the day with Quasimodo-loud bells; kip might not be perfect…

Ugh. Thick head. A gallon of Bulgarian lager dissappeared last night as we all sat around and chatted, and my noggin felt it this morning. Up and at 'em, at about 9:30 (ahem), we sorted out Dave and said our goodbyes to the 'instant community' which had sprung up at the campsite. Last of all we quickly popped around to our neighbours, Dolly and Rolf who have three dogs in their van with them. They told us a vet had been to visit them yesterday, charging an entire €25 to inoculate their rescue pup, which they found in a bin, and issue a pet passport. For Charlie the paperwork had cost over €200, and took months, we can only guess the UK requirement for a delay in inoculating for rabies and later checking it's worked is not needed within the mainland EU.
Last night Peter and Susanne had told us about their time east of the Carpathian mountains in Moldavia (which is a part of Romania, confusingly with a similar name to the country of Moldova, which is further east, still under a Communist government, and no longer anything to do with Romania). They'd relayed a story of how they had parked in a village near a water source, feeling a little uncomfortable at the constant attention of folks coming and going. The area sounded remote, bucolic, a bit edgy and interesting. We checked the map, deciding we'd head over the hills and into the land of the Painted Monastery.
With a plan in mind, but no idea where we could stay, we cruised out of Sighisoara and into an off-and-on mire of roadworks. Romania's laying out the black carpet for us, for everyone, it's a full-on road re-surfacing explosion. For three and a half hours we trundled north, Dave's tyres and cupboard contents experiencing the full gamut of surfaces from laid-this-morning, sickly-sweet smelling black-top to the occasional lapse into gravel. Sweat-soaked men, their shirts off or rolled up over bellies swarmed about, or more accurately stood about, but this has been by the far the most frenetic bit of road improvement we've seen in nigh-on two years of travel. The sections of works were linked by the old road surface, which itself wasn't all that bad, and would draw me into 80kph+ speeds just in time to have me stomping on the brakes for another queue in front of a bored-rigid chap stood holding red ping-pong bat.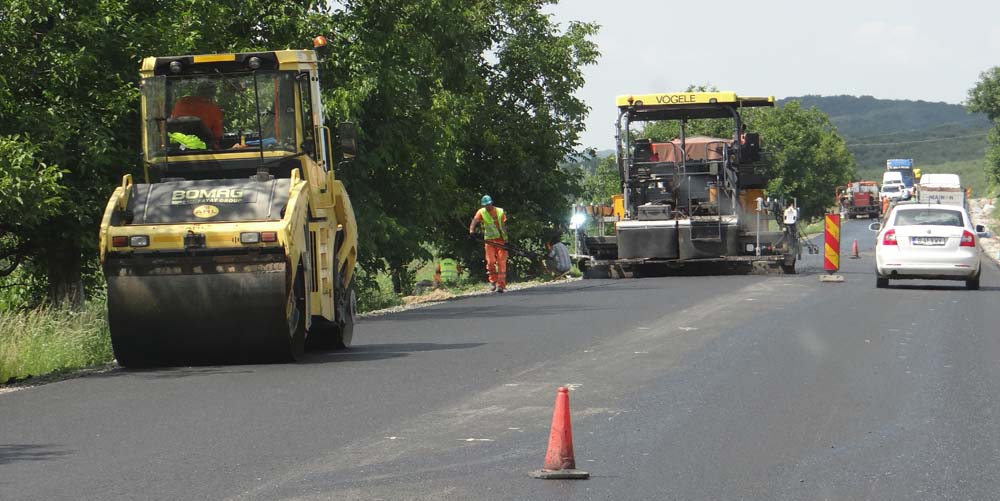 The drive was fine, and we really loved the brand-new surface, but the roadworks required effort. For miles on end our side of the road was scraped back, just wide enough to fit Dave (at a push) while lorries pushed past the other way. At one point ping-pong bat man showed us the wrong colour, his mate screaming at him and legging it down the road as we found ourselves face-to-face with a lorry, gridlock man! Further along excavators digging out a soon-to-be-concrete-lined drainage ditch swung about, the arm staying well clear of the road but it felt a bit Russian Roulette getting past anyway.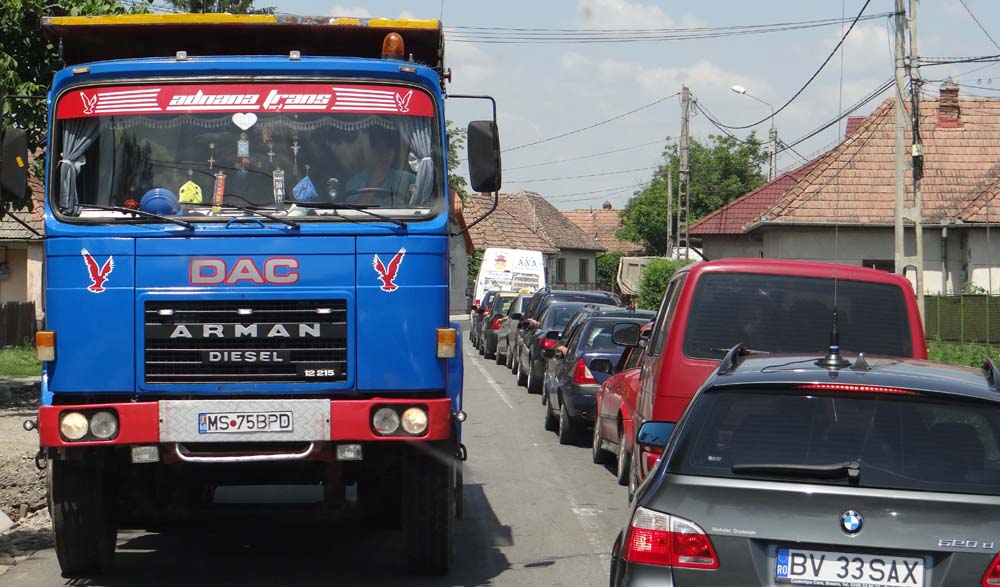 On the way we nipped into Lidl. 'To get some water' Ju said, although I've long since sussed my awesome wife can't go into a shop and return with a single item, it's genetically impossible, much like me having a single beer of an evening. 40 minutes later she emerged triumphant with an array of stuff, pleased with the expanded collection of goodies available compared with Lidl Bulgaria. The pen was forgotten though, so I'll have to wait for the next Lidl Romania to find out what the Lidl Index is (she tracks the costs of an array of staple foods as we move between countries). My guess is it'll be cheap, low-cost beer's about 40p a litre here.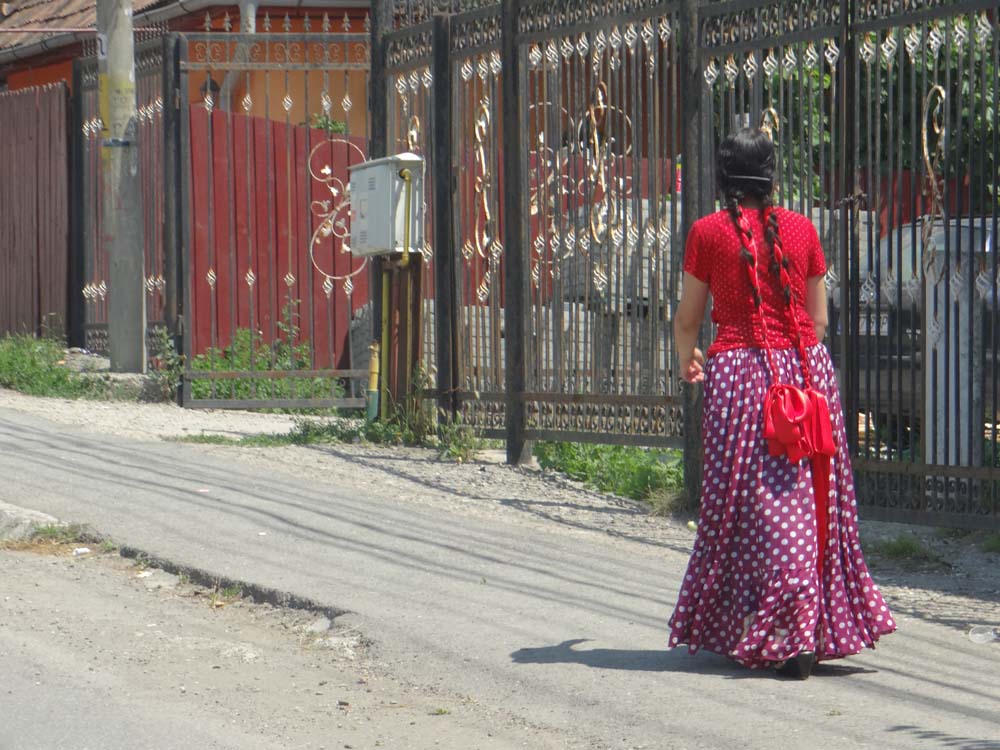 The Lidl was in Targu Mures and I checked the Lonely Planet while Ju shopped. Turns out the place had been the scene of violence back in 1990, just after the overthrow of the Communists. A good many Hungarians still inhabit the city, and ethnic tensions with the Romanians flared up and the ugly face of nationalism came to the fore. Both sides gave as good as they got from the sounds of things, with the thugs even attempting to gauge out the eyes of a Hungarian writer. Lovely. That's the Balkans though, every country has a claim on land from those around it, and every ethnic and religious groups has (probably valid) claims of persecution from the others. With the only attraction being what sounded like a dishevelled water park 3km from the town, we drove on, Ju being taken aback when she spotted a woman with her shirt half open breast feeding while walked down the street.
Bistrita's won the dubious award of tonight's Team Dave snoring spot as (a) it's a laid back place (b) looks very safe with folks wandering around and (c) we were all knackered. On the map the Carpathians rise up again to the east, following an oddly scythe-shaped rise across Romania, this will be the fourth time we've climbed over 'em. We wonder what we'll find on the other side, as although we've spied poor folks and villages from the windscreen today, Transylvania's remained for the whole first-world today as we've cruised along it.
A few more pics from the road: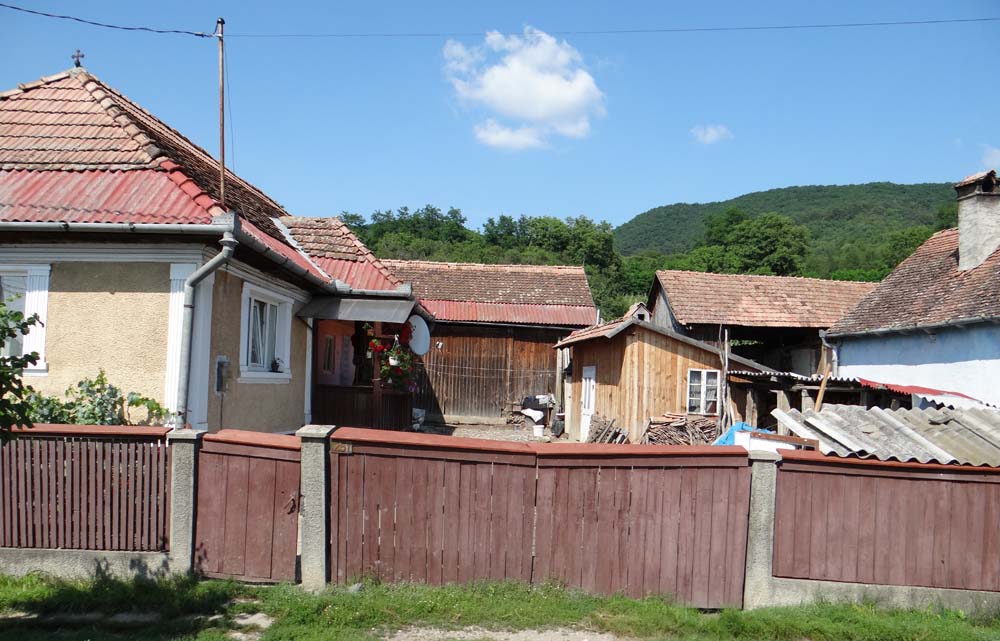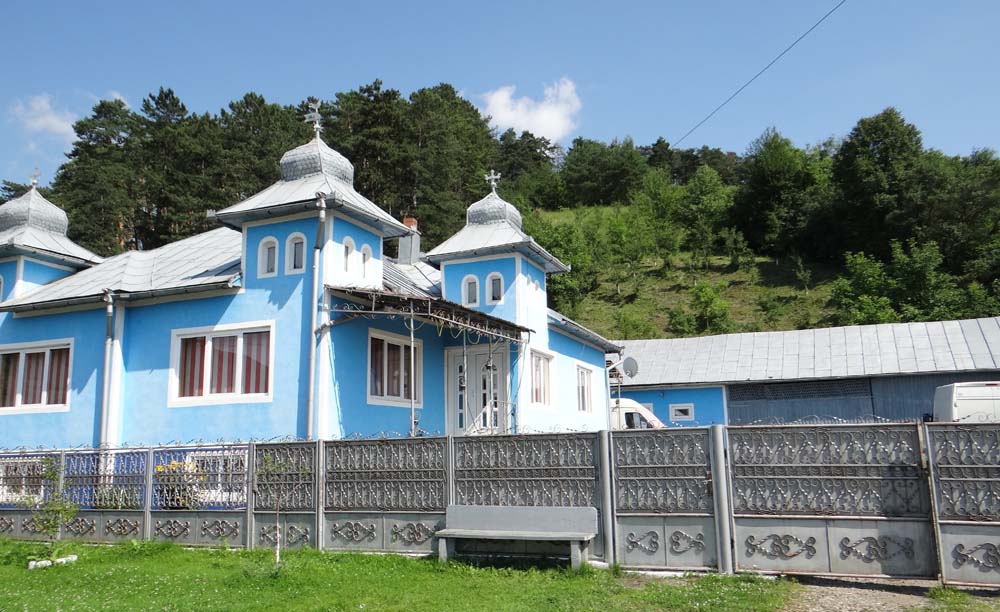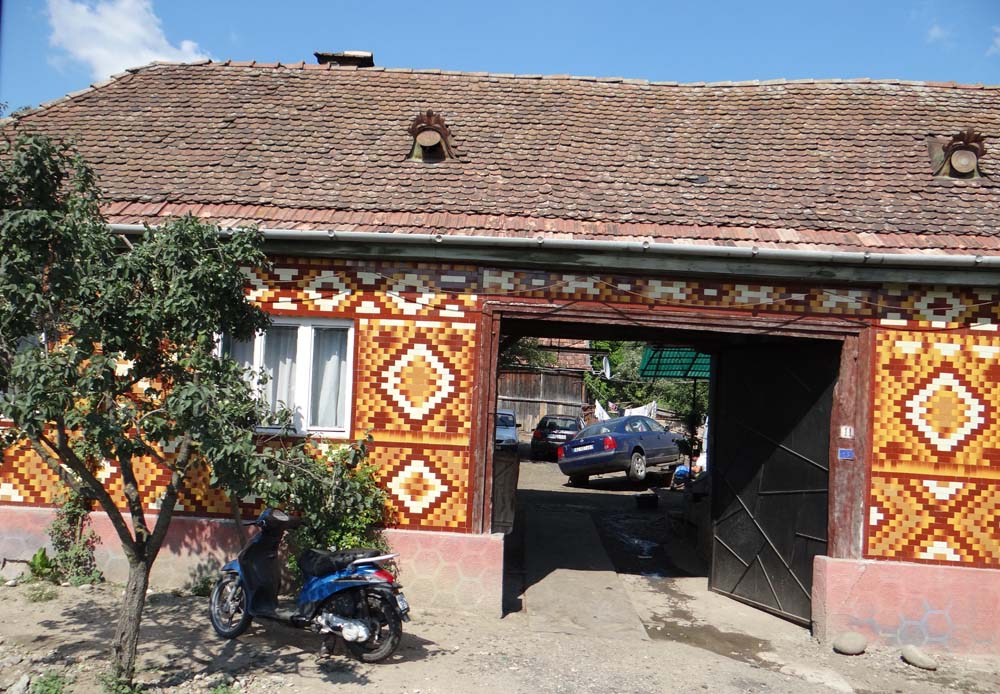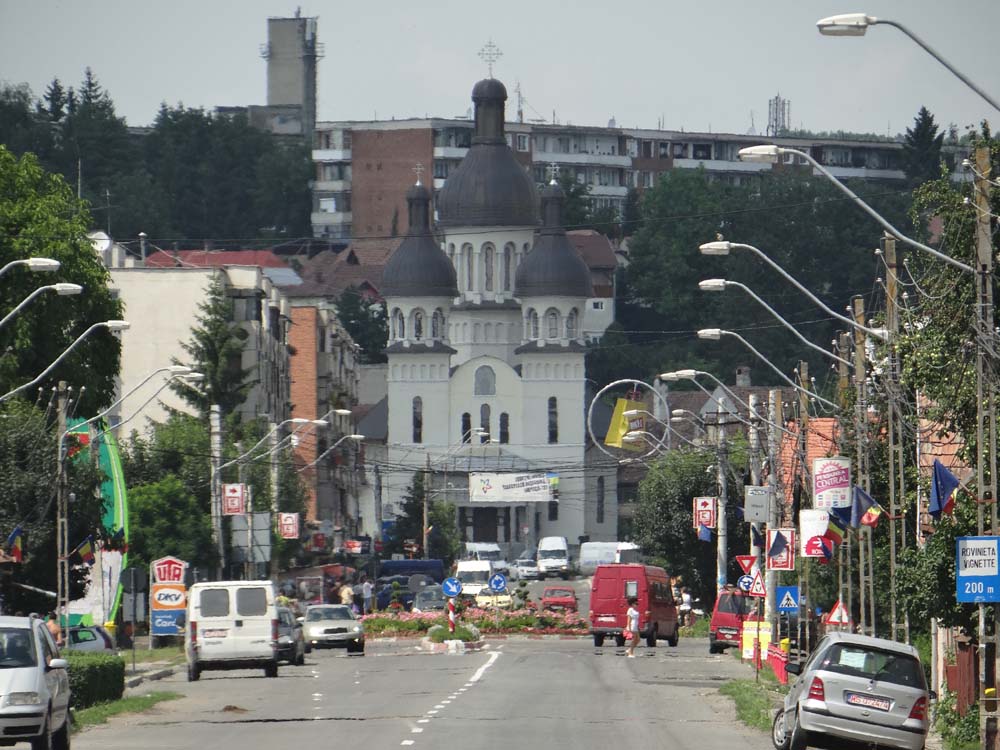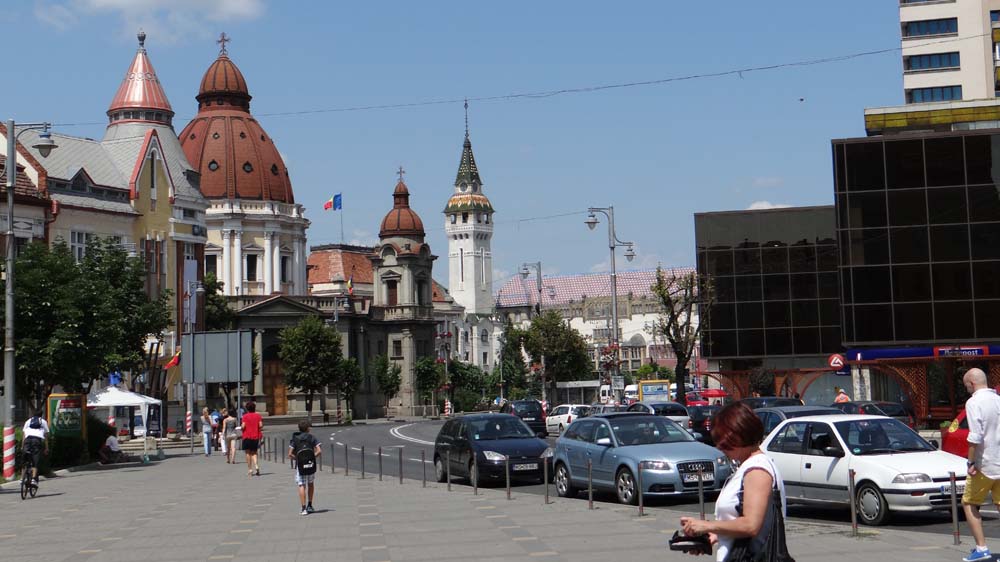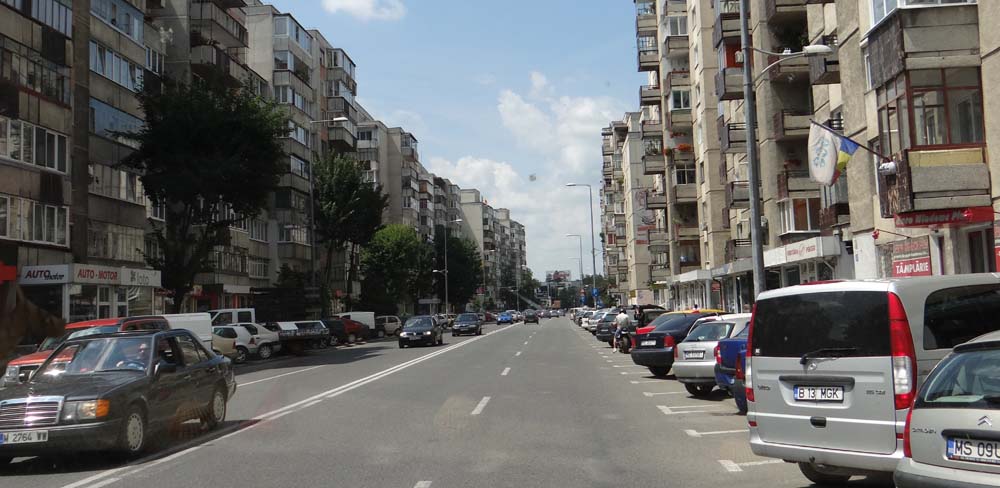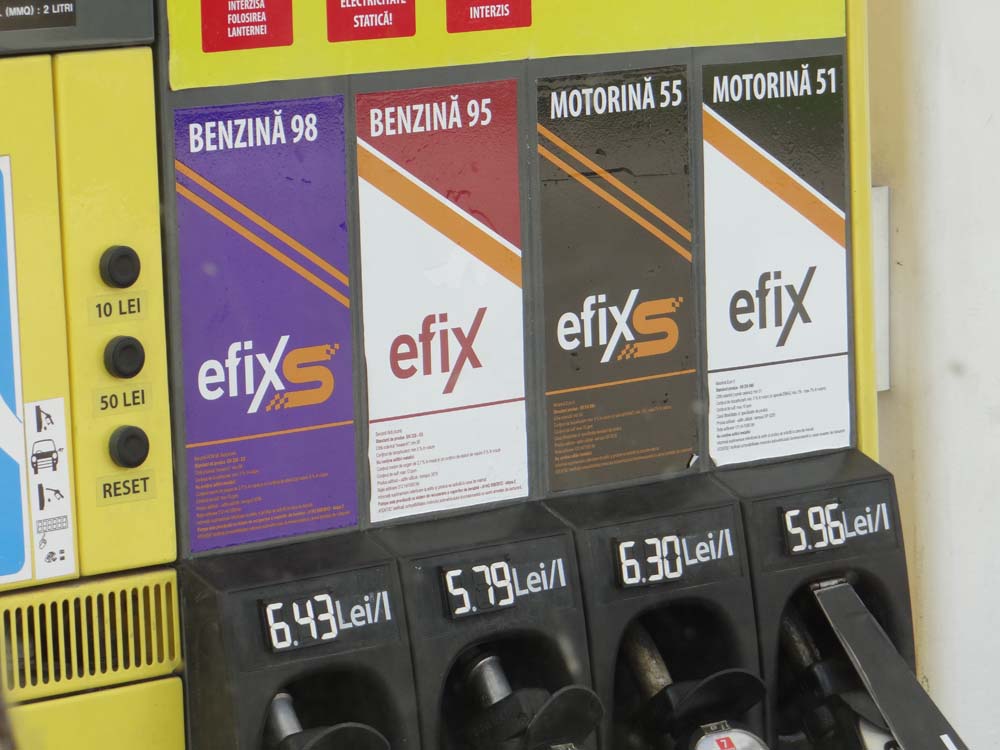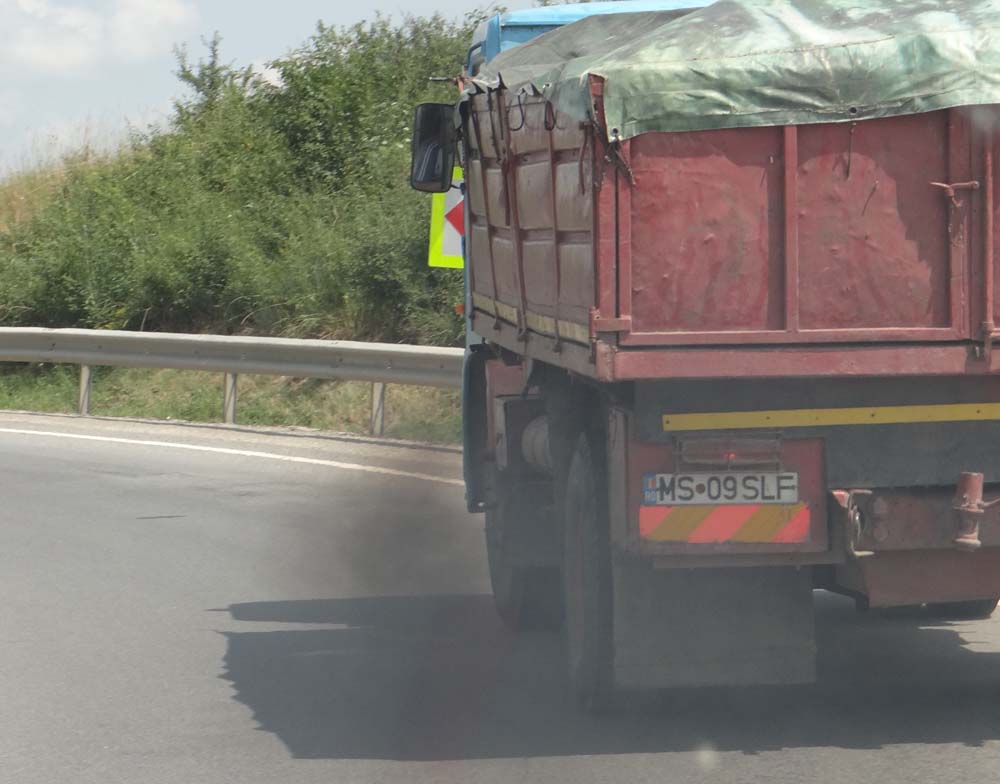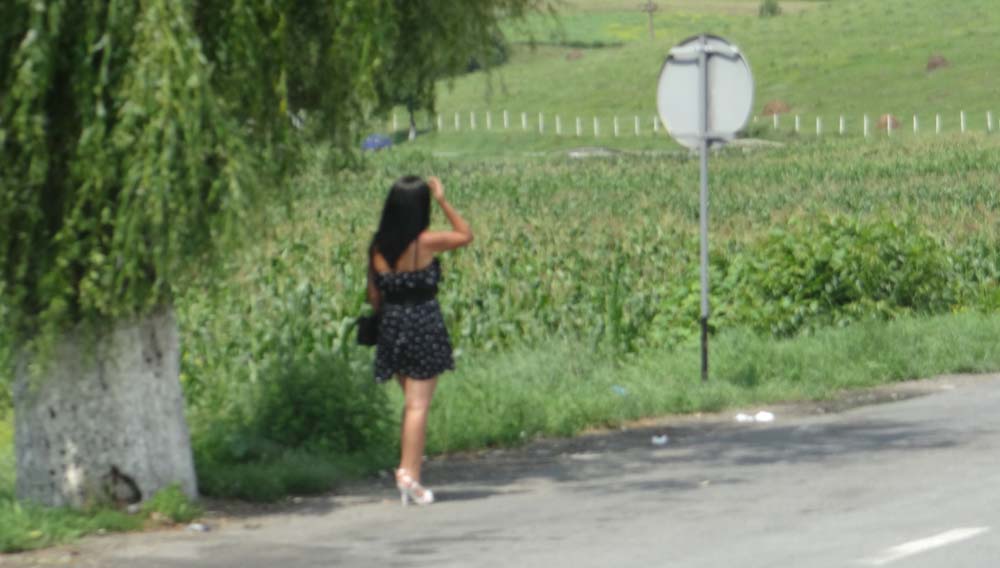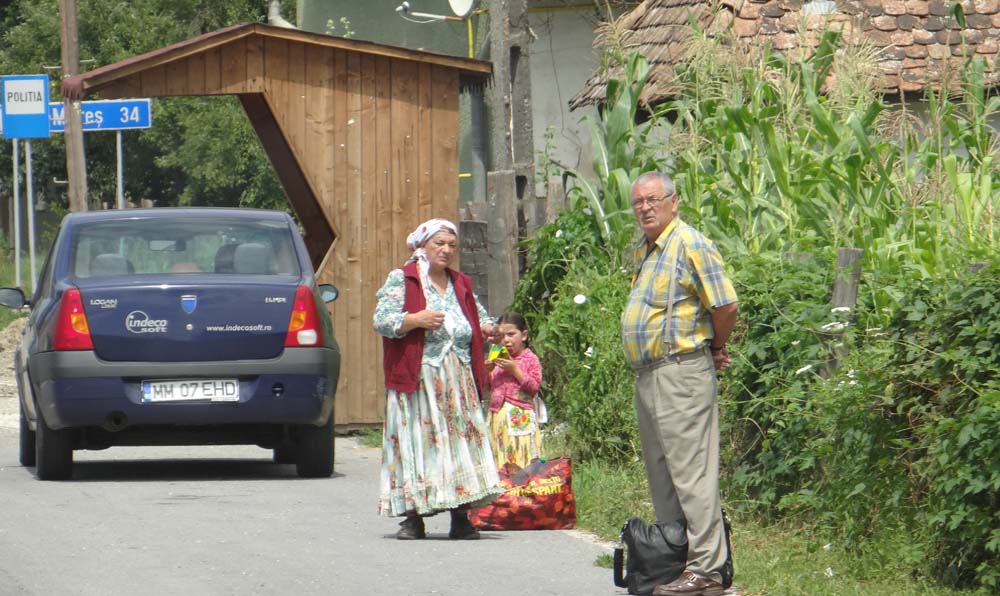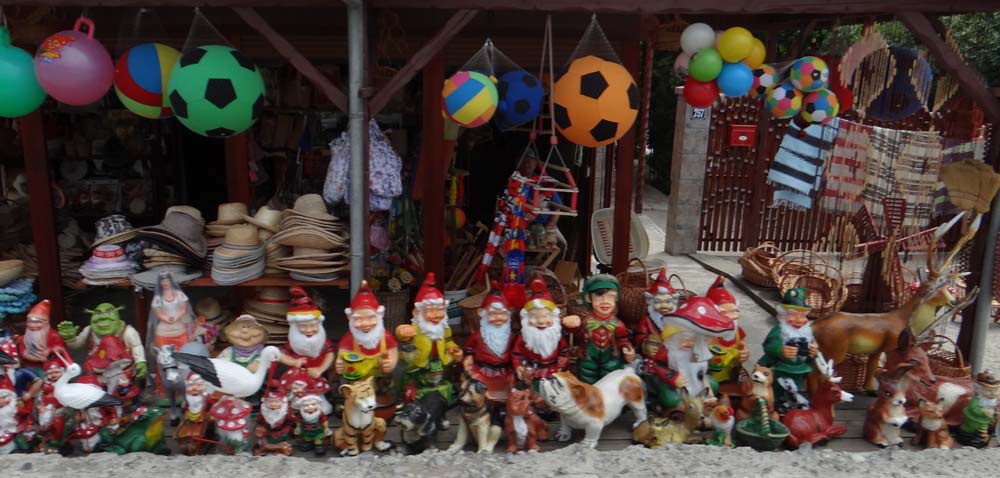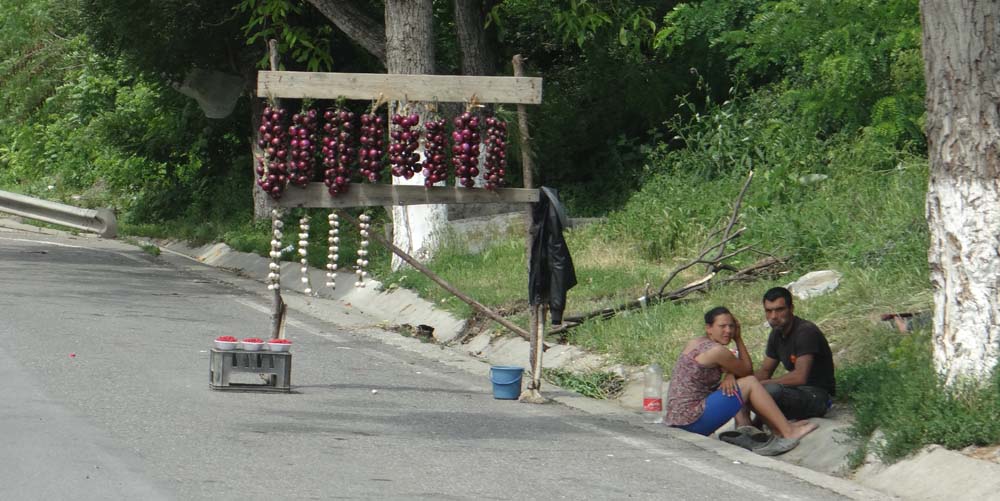 A few pics from Bistrita: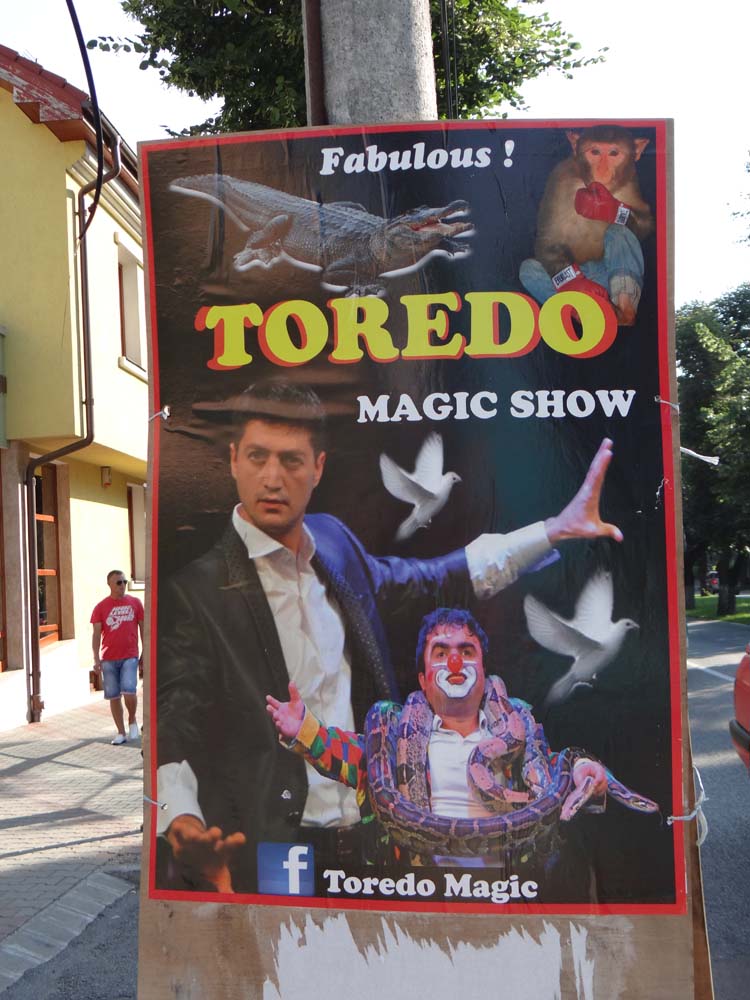 Cheers, Jay