We're back at yesterday's free camping spot, but have struck lucky and we've a beach front spot! Less luckily we're next to some loos, which are emitting a niff.
The weather is: scorchio. Looking out of the beach and Med, I can't see a cloud. Just a few container ships anchored offshore to the Tarragona port a few miles to the south.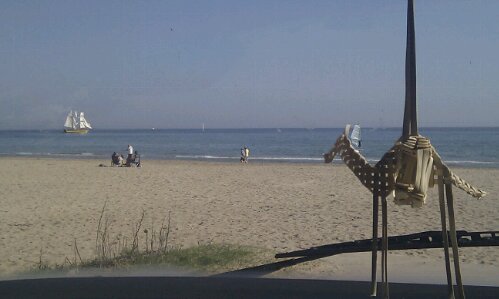 "Tarraco became capital of Rome's eastern Iberian province – the most elegant and cultured city of Roman Spain" says our Rough Guide.
"despite a history of seemingly constant sacking and looting since Roman times, it's this distinguished past which still asserts itself throughout modern Tarragona" it continues. Sounding too good to miss, we headed off in Dave the few miles down the coast to the city.
About half an hour later we were ready to leave, having not set foot in the place. Car parks were either underground, reserved for the police, took nothing over 5m or expressly banned motorhomes. The streetside parking was packed. The one spot we could find left Dave sticking out a metre into the road. After accidentally skipping a red light and nearly running someone down, nerves started to fray when we found a great parking spot, free and about 5 mins from the centre. We need more practice at cities!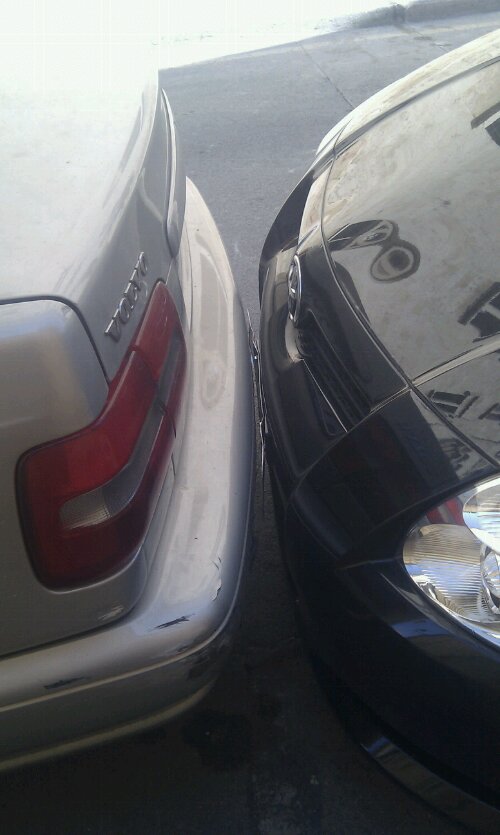 Tarragona on foot was far more pleasant than behind the wheel. We wandered about, coming across the amphitheatre (€3:15 to get in, or free to look at from above; everyone was looking from above). We couldn't work out why there is a building right in the area we'd expect the scrapping to happen.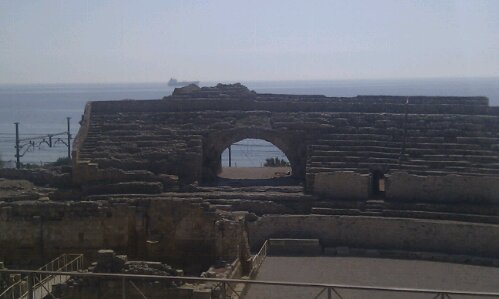 Ju then tracked down a tourismo (tourist office). The friendly fella furnished us with a map and told us 'bad news, the sites all close at 3 on Sundays and are closed Mondays'. No worries for us, having a dog, being on a tight budget and our lack of cultural interest all mean we enter fairly few museums, galleries and the like.
Even without the official sites, the old town was a first class Sunday stroll destination, a fact not lost on the hoards of locals parading in their Sunday best.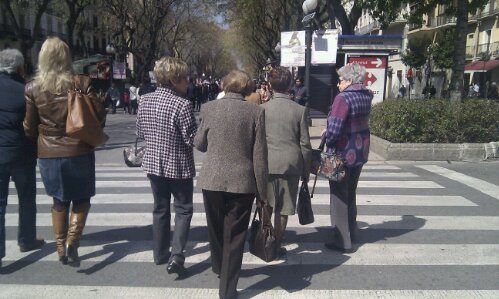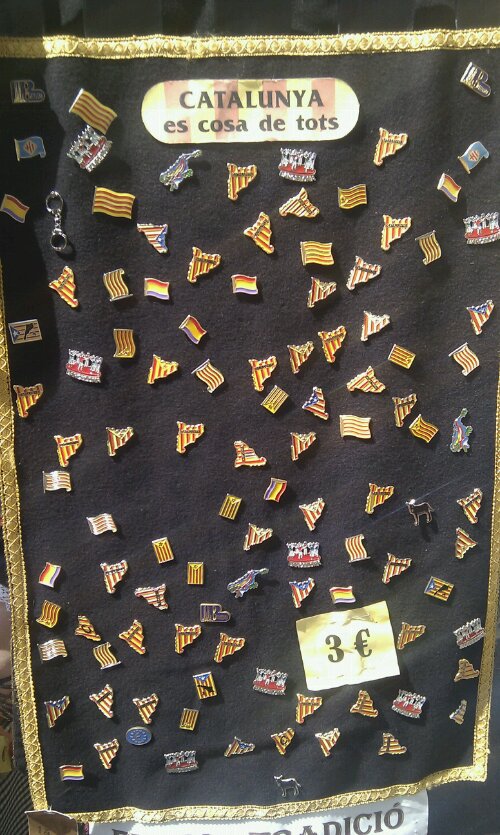 Sat outside a tiny cafe next to the oldest Roman walls outside Italy, we spoiled ourselves on jamon and queso tapas. Earlier on, Ju was disappointed to find the Sunday 'old tat' market was closing by the time we arrived. I breathed a sigh of relief :).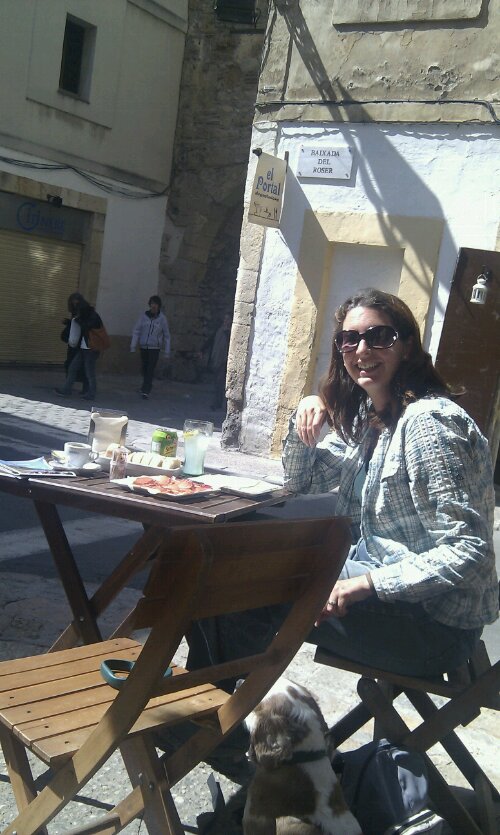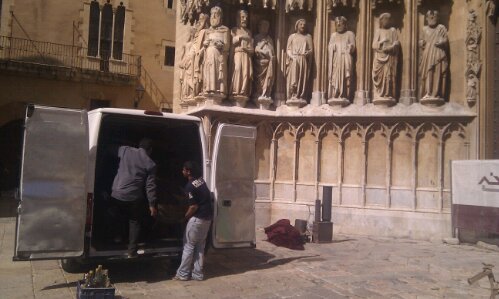 On exiting the city we headed back to the free camping spot, completely packed with vans (not a single Brit van except us). Just as we squeeze into a spot at the back, someone leaves a prime spot and we're into it in a flash. British reserve be gone!
We're now chilling out. The Rough Guide is open on the Barcelona page. The maps are waiting to be poured over, a brick of red is breathing (:-) and it's my turn to cook. All Sundays should be like this.
Cheers, Jay