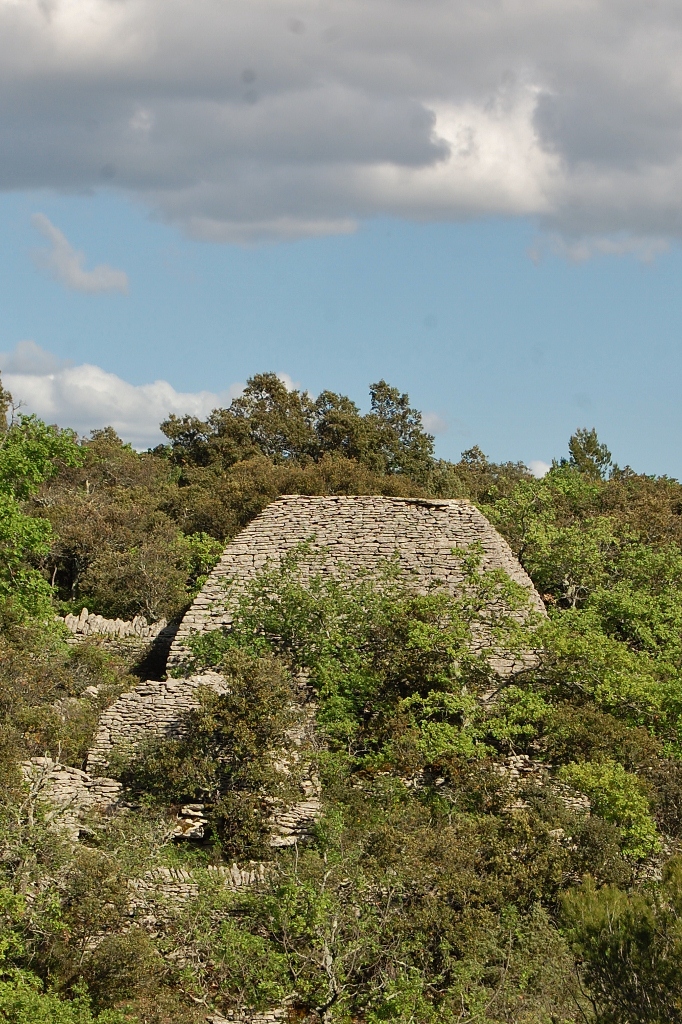 We're here: N43.90137 E5.19273
Weather: sunny and warm
Sleep didn't come easily last night. At midnight it was still 27c in Dave and with the mistral having already taken the door off it's hinges we didn't dare risk opening any windows or vents. There was only one thing for it, more beer! We could hear the wind howling down the street towards us like a train but because we were facing into it Dave hardly moved when it hit. Apart from the noise of it, the only other sign were bits of tree flying onto the roof. Around 1.30am the rain started and things cooled down enough to sleep (with ear plugs), so unsurprisingly we both slept through the alarm this morning.
When we finally surfaced J had a look at the damage to the back door from last night, the hinge had snapped clean in half and our repair (superglue and some tape) hadn't really held. We'd swapped over the hinges so the damaged one was on the top part of the door where it got less strain, until J only opened the top part and it came off in his hand – oops!
A bit more sticking and the door is now closed, we're shuffling in and out over the drivers seat for now (it's times like this that you miss a passenger door). We've contacted someone on ebay who may have the part we need, if not we'll nip into a motorhome dealers and see if they have any kicking around out back.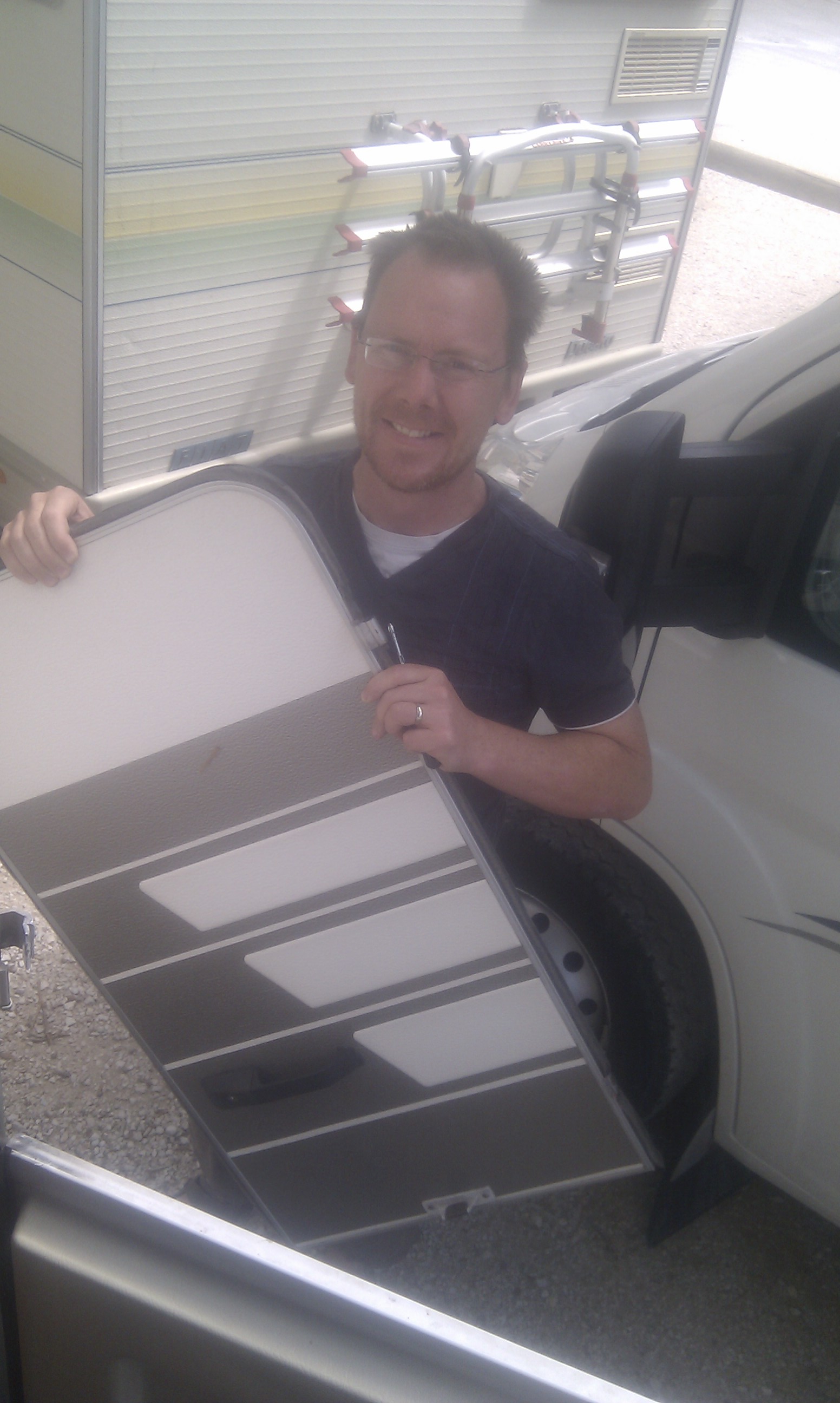 We left Charlie in Dave and walked back into Fountaine de Vaucluse to visit the Jean Garcin Museum of History : 39 – 45 The Call of Liberty. It was opened in 1990 and has a collection of objects and documents which tell the story of French daily life during the Occupation and of the Resistance in Vaucluse. The audio guide was in English and very informative, but it wasn't always clear which part of the museum displays it was referring to – consequently I was listening to information about stuff on floor two while we were still on floor one, but it all seemed to fit somehow.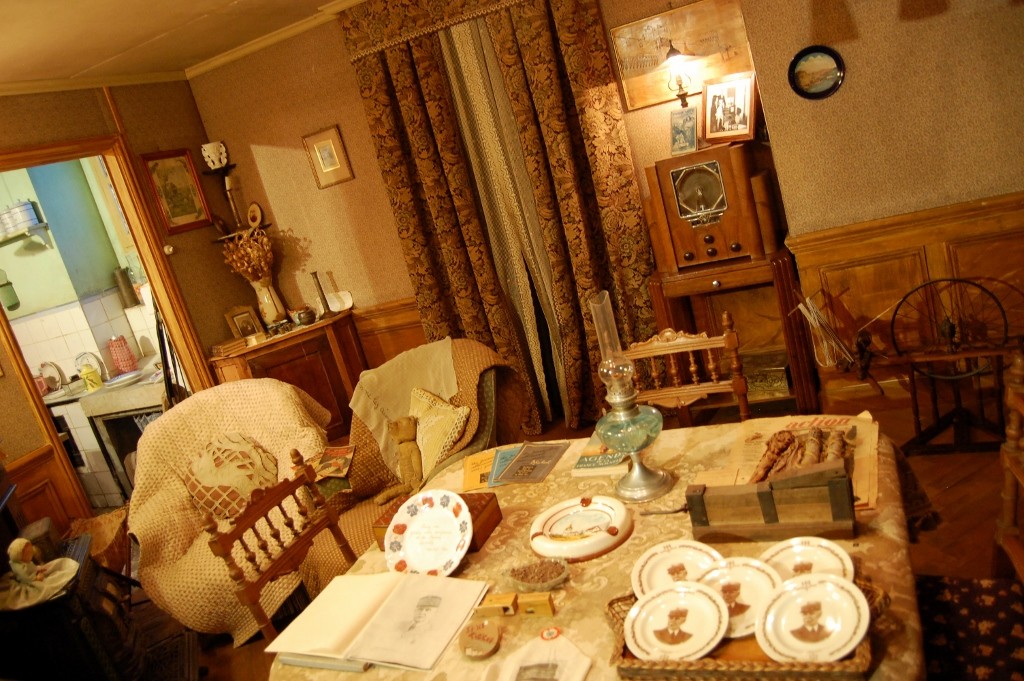 Even though I did history GCSE at school I don't remember being taught anything about what went on in France during the war other than what happened to the British soldiers.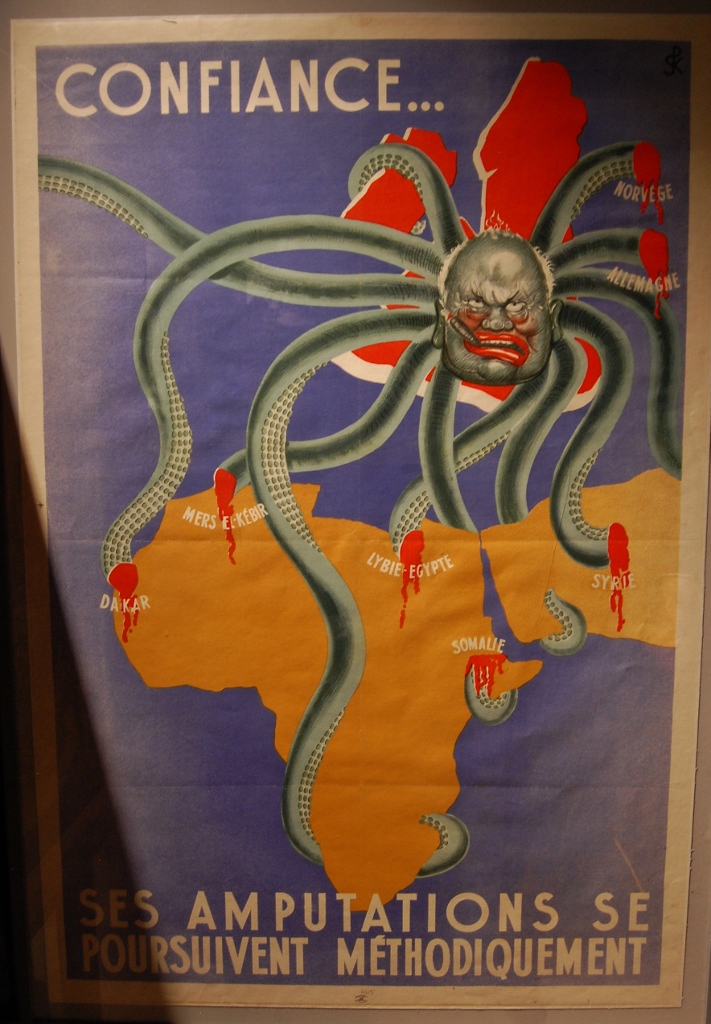 Rationing was a bit different to the UK it would seem as each adult got 6 litres of wine a month, and we saw coupons for horse meat! It was a real eye opener seeing how people survived and rose up to fight back. If you're ever in the area it's worth the €3.50 entrance fee (the audio guide was free).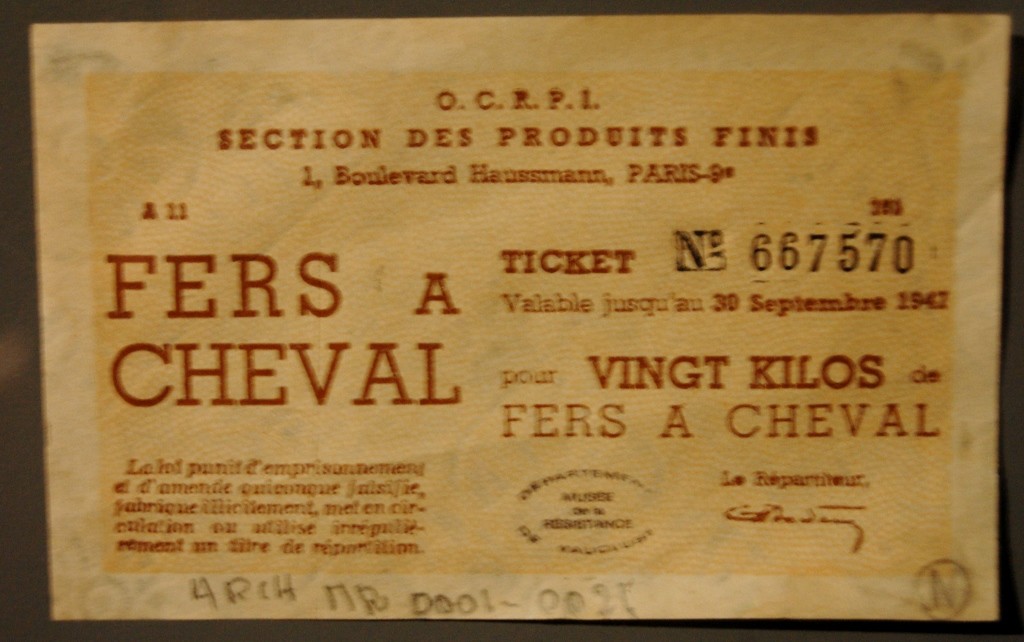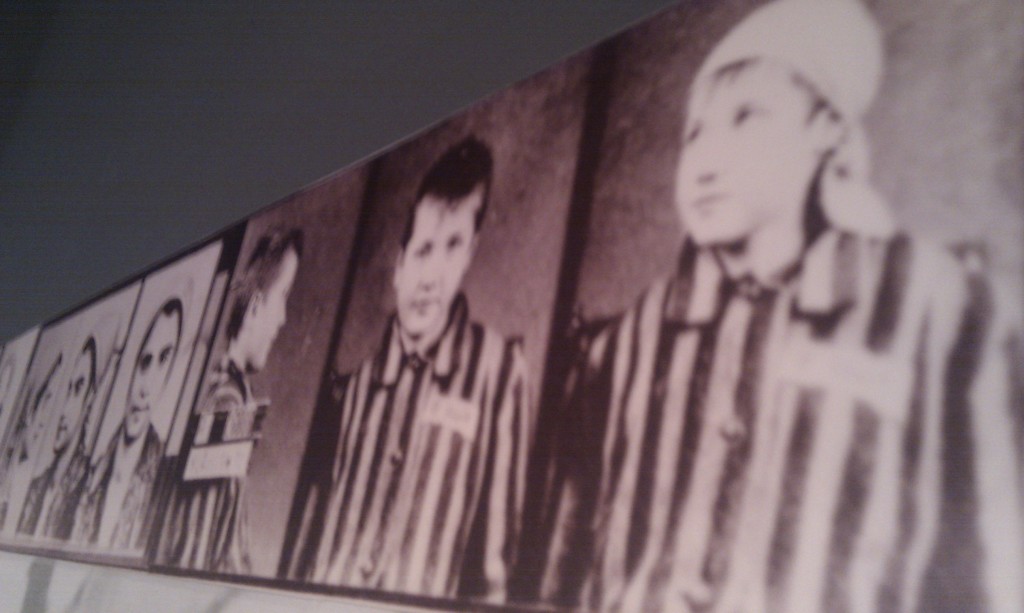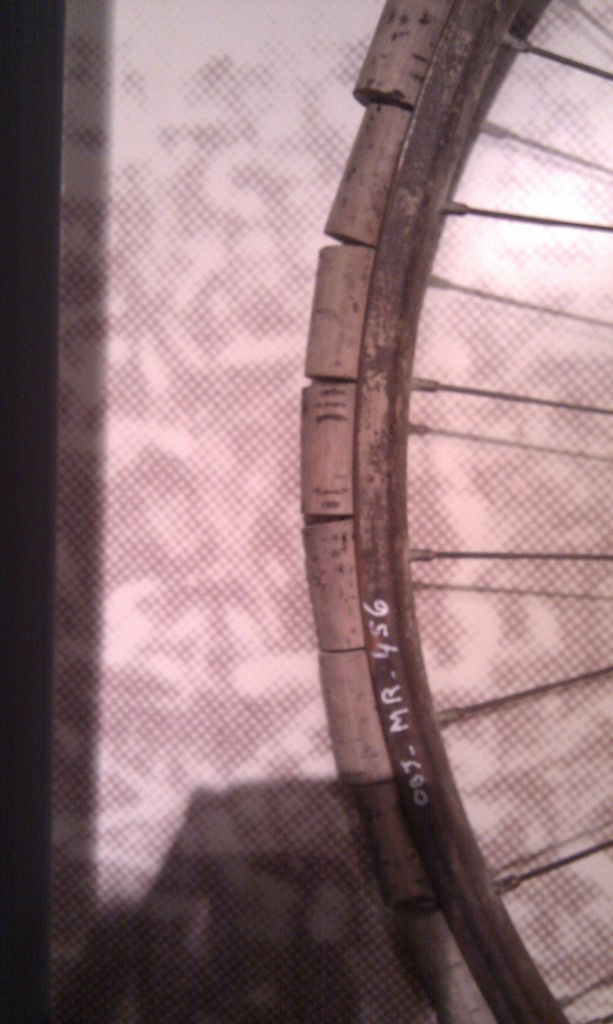 Back at Dave we headed off towards Roussillon where the land is ochre in colour, as is the village, and everything in it, including gravestones. However, the beauty of not sticking to a rigid plan meant we spotted a free aire on the way and stopped off. We were parked up just under 2km from the Village des Bories, so we went for a walk along the narrow country lane to the village (we can see why they don't want motor homes down there!) The village houses around 20 Bories (stone structures from the Bronze age), but when we arrived we saw it was €6 each to get in. We'd had a lovely walk down there, the sun was shining and we'd passed about four Bories to get there. We weren't bothered about seeing 20 together – not for the price of 10 litres of wine – so headed back to Dave.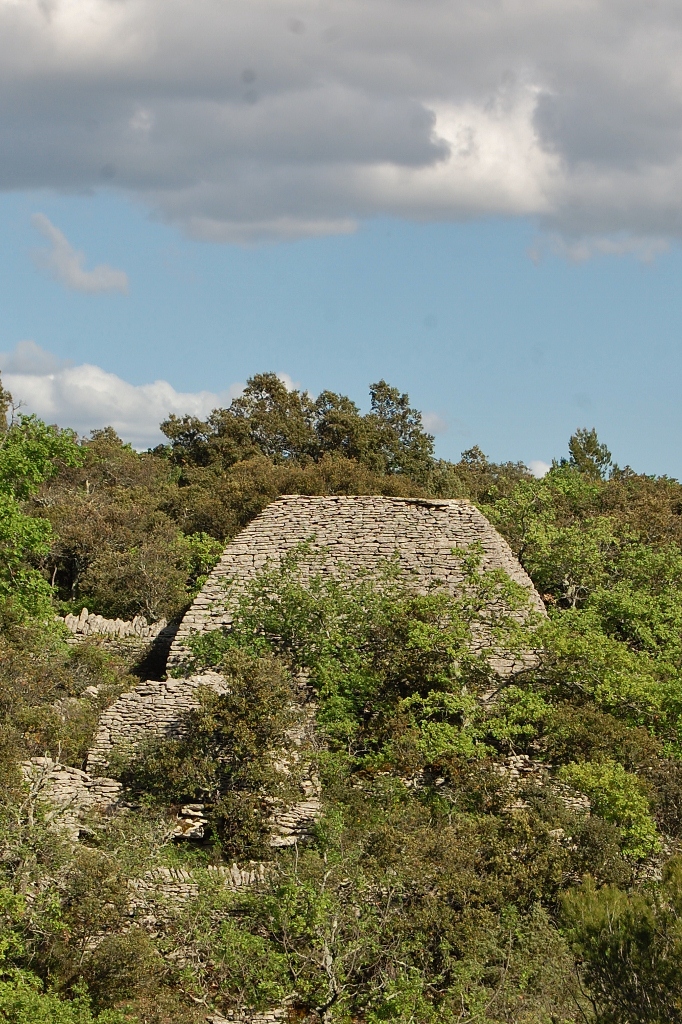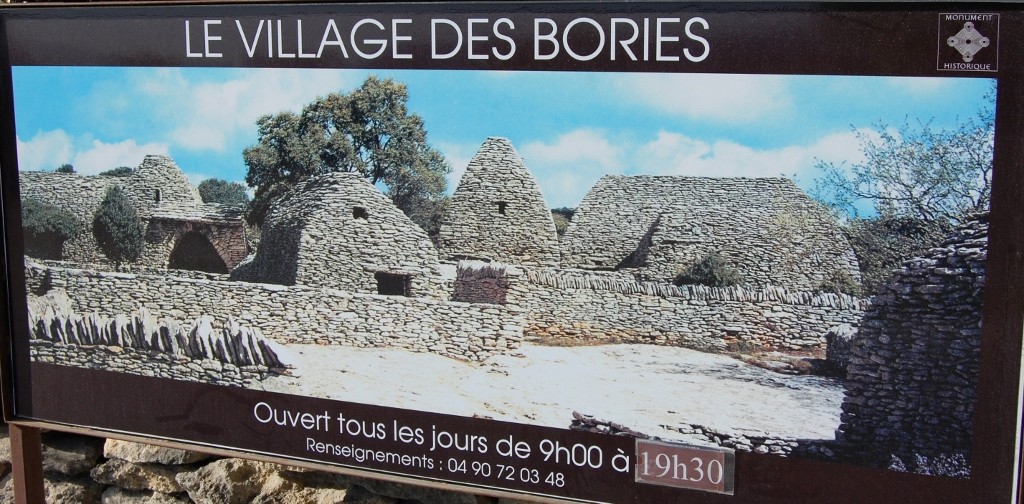 We're going to stop here for the night for free, Roussillon can wait until tomorrow, we're not in a hurry. Around us are several other motorhomes, some even have a game of Boule going in the evening sunshine. The past couple of days we've started to notice a marked increase in the number of cars, motorbikes and motorhomes with an I on their plate – we're getting close to crossing into another country, but for now we'll potter around Provence.
Ju x