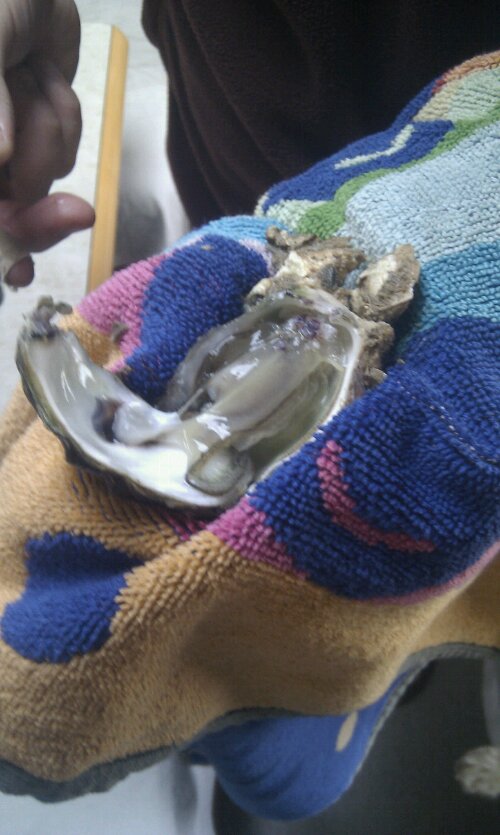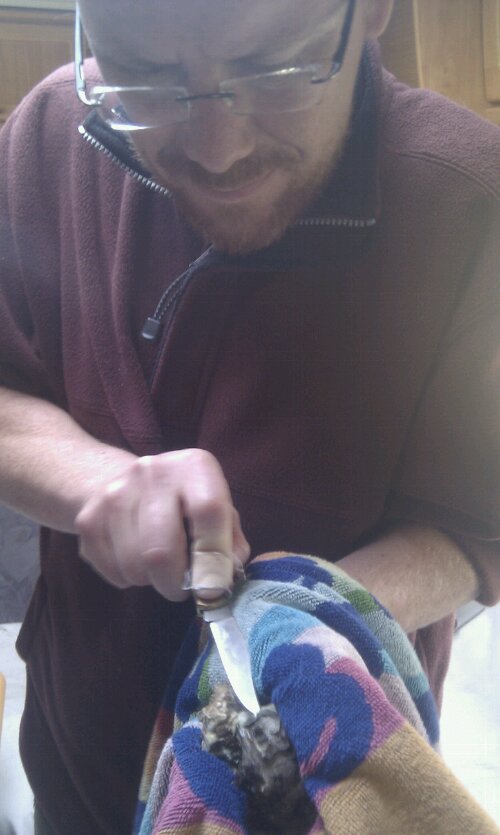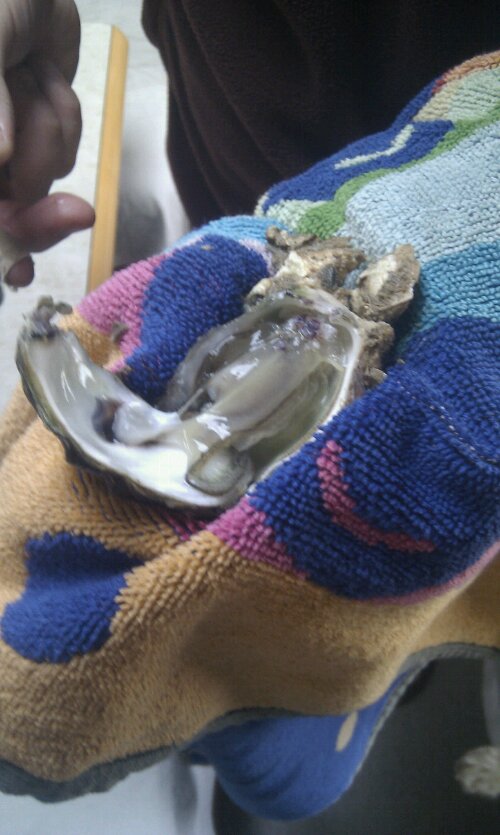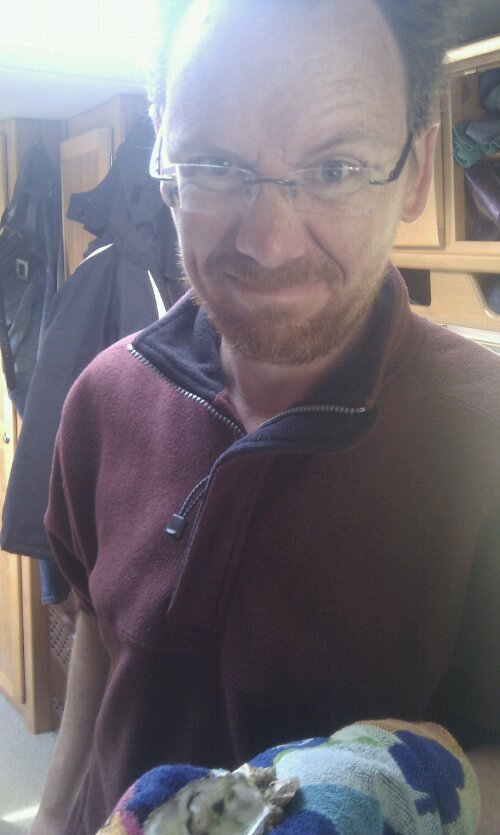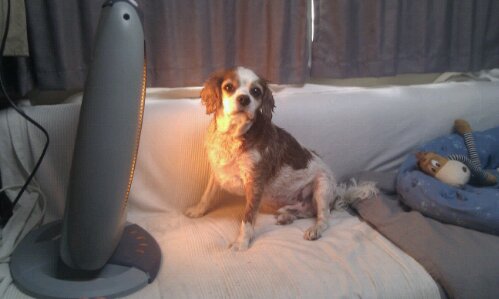 Well if you're going to try your first oyster in life you can't do much worse than one you picked yourself off the beach!
It rained on and off all night, at one point it was as if someone had a hammer on the roof. As we'd already decided to stay in Saint-Denis for two nights (with electricity and water for 8euro we'd be foolish not to) we had a lie in and got up around 10, instead of our usual 9 – 9.30.
After brekkie we set off for a walk along the beach. The tide was way out and there were quite a few people spread out either collecting oysters or dragging nets in the huge rock pools for shrimp. We wandered out across the rocks and couldn't believe how many oysters there were, almost all of the floor was covered in them. A couple of kicks with our shoes confirmed just how well stuck on they were, but this didn't stop J in his quest for free food!
After a bit of 'persuasion' a couple of the oysters came free, one was already cracked but the second one was intact. We walked a few more miles as we hadn't realised just how far away the lighthouse was we were headed for, and when we made it back to Dave and J got onto the internet to see what to do. Seems you can cook them, or just eat them raw – so he did. After shucking it open, he scoffed it. The verdict – salty snot type stuff. Still it does mean we won't have to get up early tomorrow to collect any more.
This afternoon has been hot showers all round, a nice change from rain ones, including the salty pooch. He wasn't very happy, but seems to be appeased with his new fur dryer!