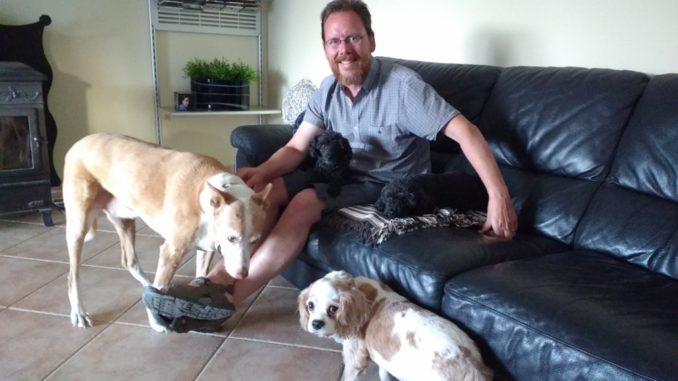 Zagan the motorhome's taking a very well-earned rest. He's parked behind the locked gates of the villa we're house sitting near the Andalucian town of Valle de Abdalajís, in the hills north of Málaga. This is our very first house sit, and as the idea of house sitting might appeal to some of you guys too, I figured I'd give you an idea what it's all about, and over the coming weeks give a few updates on how we're getting on.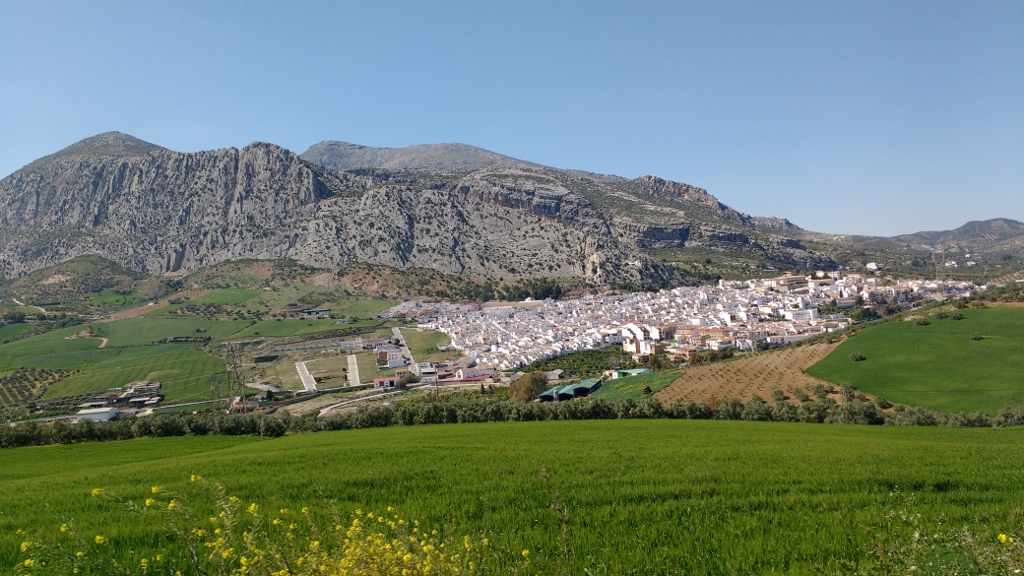 House sitting is a win-win situation based, to some degree, on trust. A home owner who wants or needs to be away for a period of time may not want their house to be left unoccupied, perhaps to ensure their pets are looked after, to help secure the property, to comply with insurance policy terms and so on. Travellers who're happy to take care of pets, and keep the house in good order, can apply for house sits via websites like trustedhousesitters.com. ***Please note there are affiliate links on this page – so if you sign up via these links we get a small payment***. Typically the house sits involve no exchange of money – the traveller gets to live in the house for free, as long as they're happy to take care of the house and pets for free. Not a bad deal!
Ju signed us up to trustedhousesitters.com about a month ago, for a yearly fee of £71.20 (she wangled a discount code from somewhere), and went through the process of completing a profile describing who we are, and why we're suitable candidates for house sitting. She explained how we own properties in the UK, so know the basics about looking after houses. We've renovated a few kitchens and bathrooms, so have the associated practical skills for troubleshooting problems ourselves. In terms of pets we've had our King Charlies Cavalier Spaniel Charlie for 9 years now, and are comfortable dealing with foreign vets, walking dogs, feeding them and so on. She also gave a link to this blog so house owners could have a look at it and get an idea who we are and what we're doing.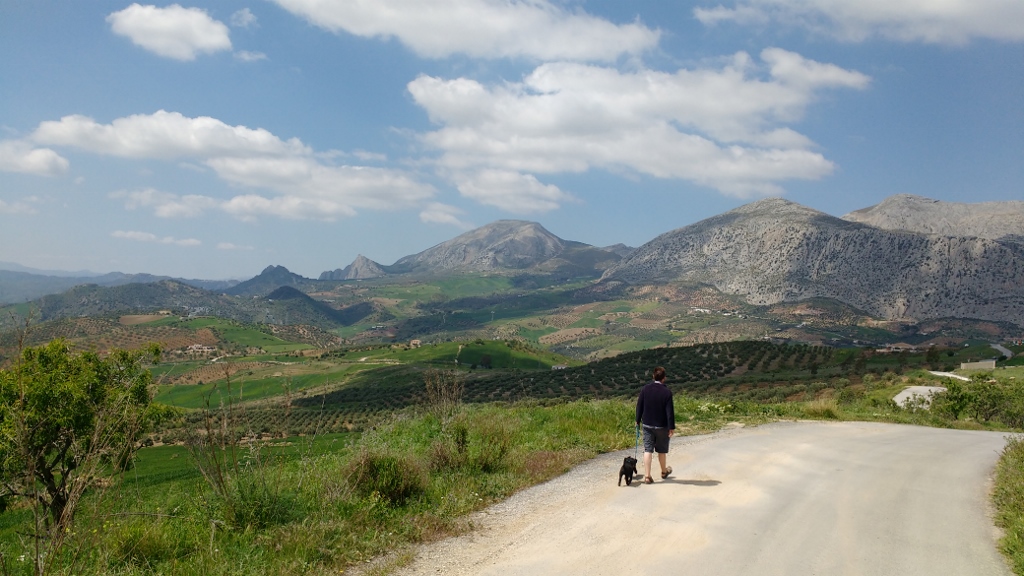 Once our profile was created we asked old bosses, our letting management agent and friends to provide character references, and went through a security check to confirm we were who we said we were. Once that was done, Ju started to look for properties in Southern Spain, as she knew we'd be re-entering Spain in Algeciras. She applied for 3 or 4 house sits before coming up trumps with this one. The others didn't work out with timings, or the fact we have our own dog or we need somewhere secure to park a 6m long motorhome.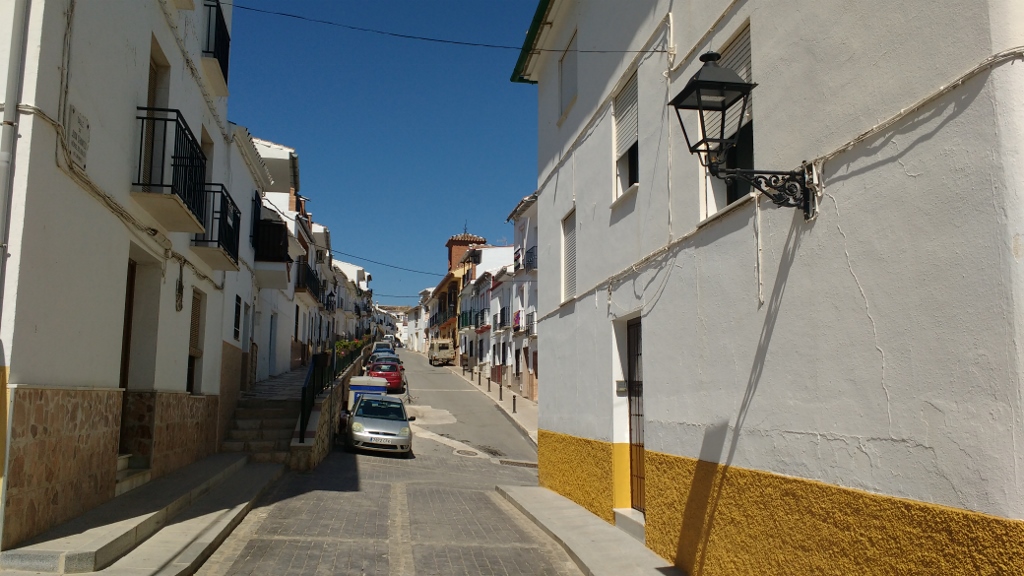 The owners of this villa were already out of the country when we applied for the sit, so they opted to interview us via Skype before we mutually decided if the house sit would work. They asked us a few questions about our experience (we had no direct house sitting experience, but have various relevant skills anyway), our dog (we were confident he's get on with other dogs, he always has in the past), and whether we were happy with the dates (the house sit started the next day, and would last about 5 or 6 weeks). We chatted about the location of the house, any particular requirements of the dogs, what work was need to maintain the house (cleaning, weeding, looking after the swimming pool, keeping gates and doors locked) and a few other bits and bobs. At the end of the Skype call we decided it was a goer, and the owner arranged for their daughter to meet us at a nearby garage and do a hand-over in the villa.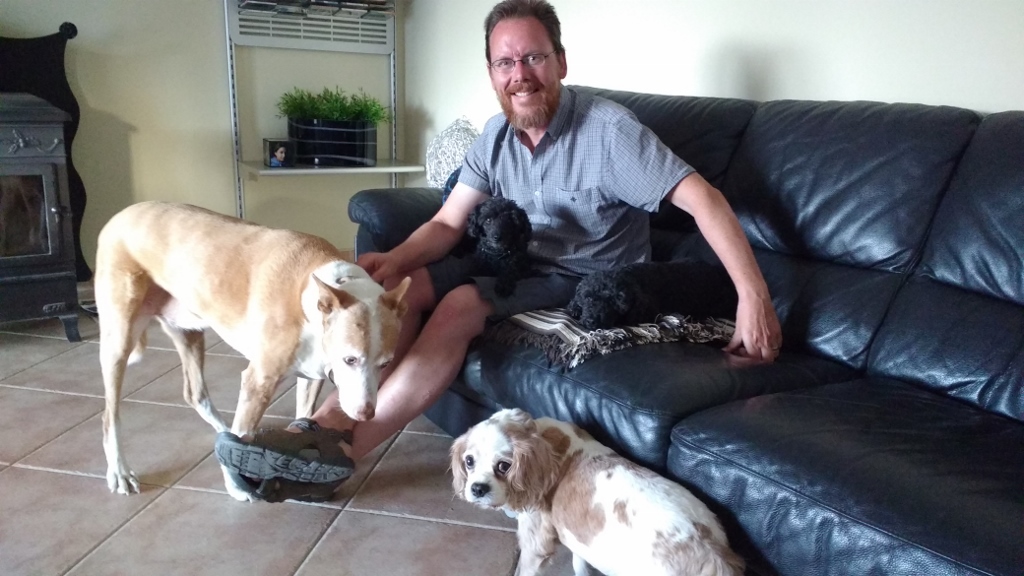 And that was it! Both of us were a little nervous, as this wasn't something we'd done before and, if I'm honest, it felt too good to be true. After a few months in Morocco we were ready for a rest, and were contemplating a month on a campsite somewhere, which would cost us a few hundred euros. Instead we're in a 3 bedroom villa, although obviously we're only using one of the bedrooms). We have a pool with a view down over the town and Mediterranean countryside, a bath (a big plus when you've only had showers for months), secure parking for our motorhome, satellite TV, WiFi, a kitchen (with a freezer packed full of the sausages we got at Morrisons in Gibraltar!), and a wood burner all to ourselves.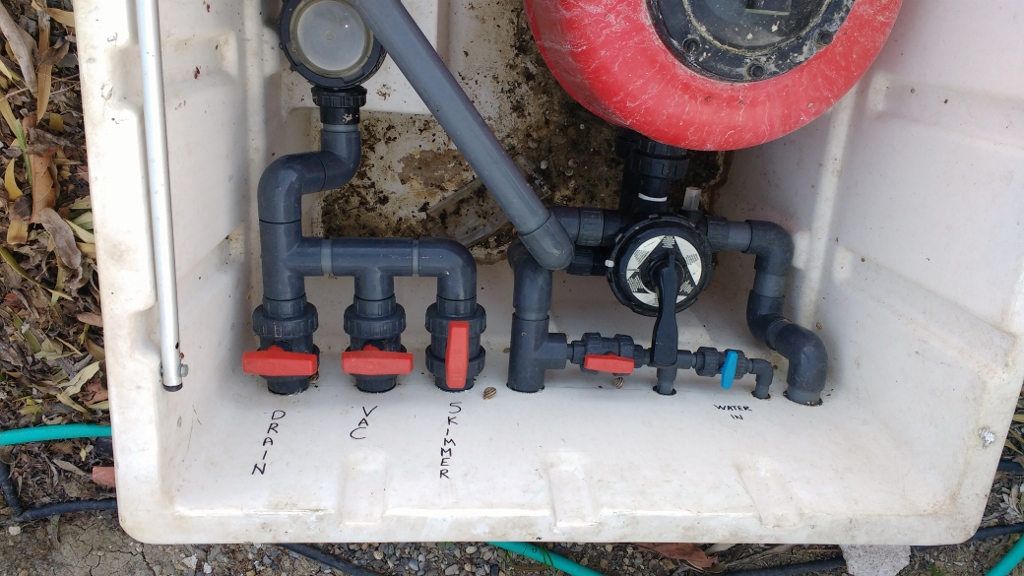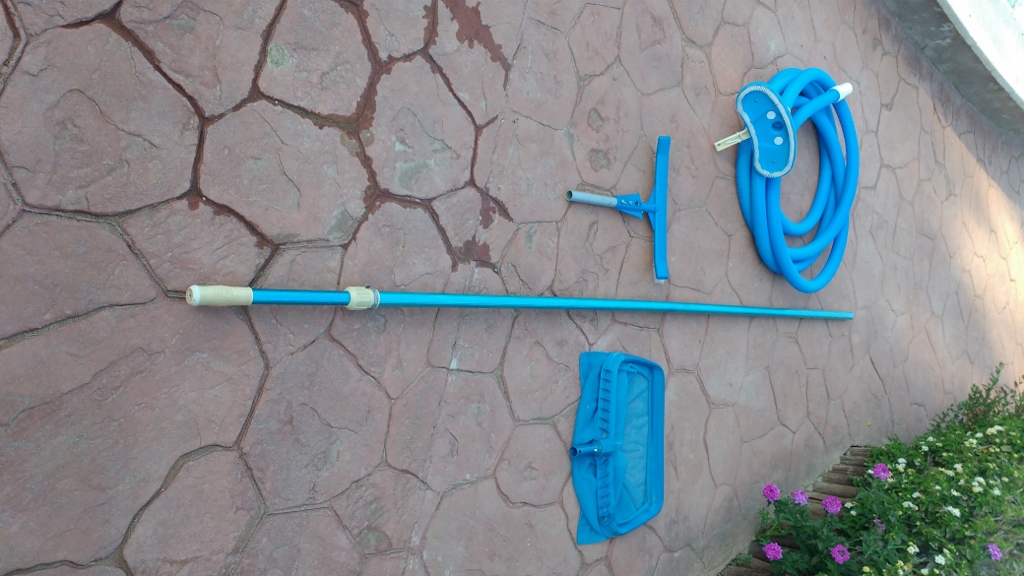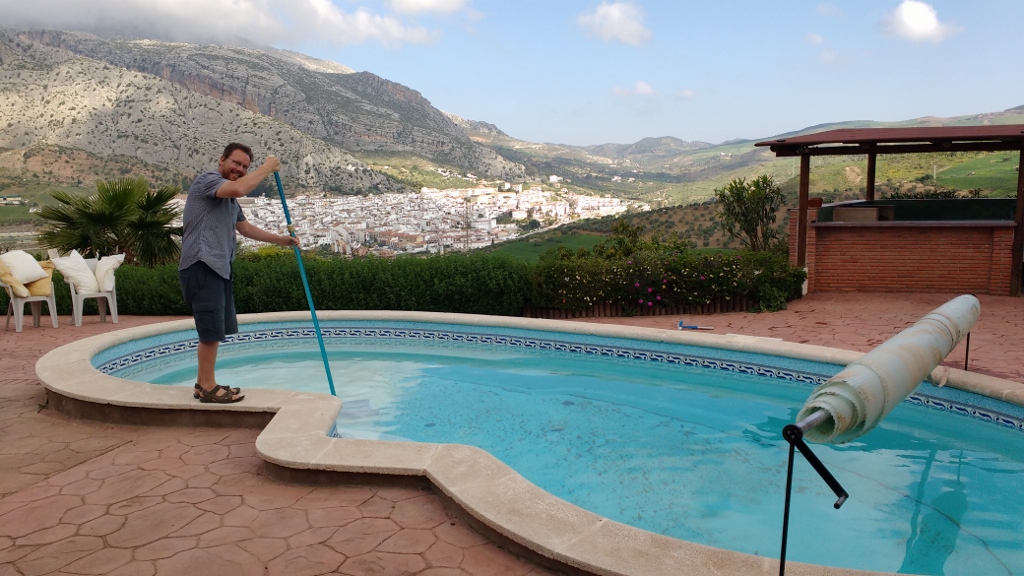 Once we were in, we got to know the dogs, who are all very relaxed with Charlie and very friendly with us. I was keen to understand how to clean the pool, and went through the instructions the owner sent us, coupled with a few YouTube videos, to understand how the system worked, and then got out there and hoovered the pool and cleaned the cover. The house has an automated plant watering system, but some vegetables and flowers aren't on the system so we've found them all and, once the sun goes down, we water them by hand. One of the dogs is old, so just needs company and letting out, and as the plot's large he wanders about as he see fit, but doesn't go for walks. The other two are active, and we've walked in the adjacent countryside with Charlie, tracking down the bins we need to take rubbish to (there is no house collection here in Spain). We've also started to do some weeding, and will do a few hours a week on the garden to keep it in good condition.
We've only been here a couple of days, but are starting to feel comfortable with the place. We've been in contact with the owners via email, WhatsApp and Skype, so they're sure we're OK with the house, dogs and pool. I've been out and washed the van, taking advantage of our own dedicated supply of water, a hosepipe and a ladder! We've listened to BBC Radio via the Internet, cooked some of those sausages, had a swim in the pool, watched some satellite TV, stared at a huge bird of prey soaring overhead, listened to the bands practising in the town for the upcoming holy week celebrations, run through a few lessons of our Michel Thomas Spanish Language course, and booked our place on the nearby Caminito del Rey.
How we'll get on in the coming weeks remains to be seen, watch this space. So far, so good. We're really pleased with the house sit. The villa is magnificent, as is the view from the patio area out over the olive trees and rock faces around us. The dogs are cool, and easy to take care of, and we're able to leave them for a few hours so we can get out and about. The owners are helpful and we've got good lines of communication with them for any questions either way. Ju checked out what we'd be likely to pay to rent a villa like this in the area and the results were €60 to €100 a night. At the bottom end of the spectrum, five weeks would cost about €2000, so we're very comfortable spending a few hours a week looking after the place!
If you fancy giving house sitting a go yourselves, have a look at the trustedhousesitters.com website – just click on the image below.
Cheers, Jay