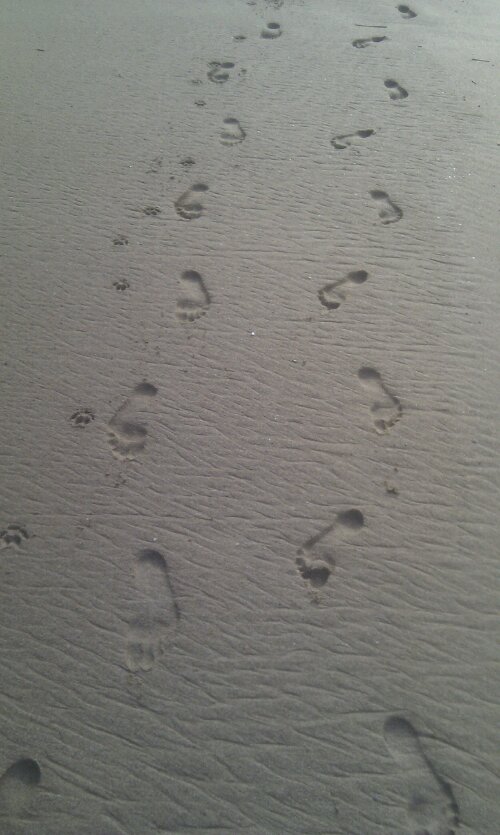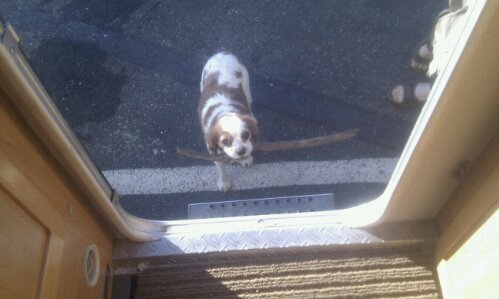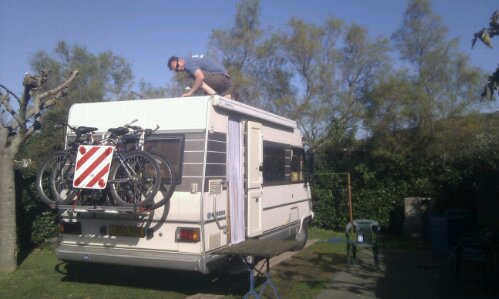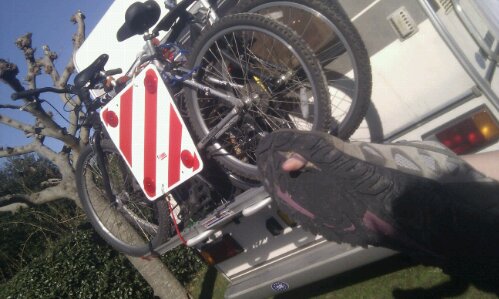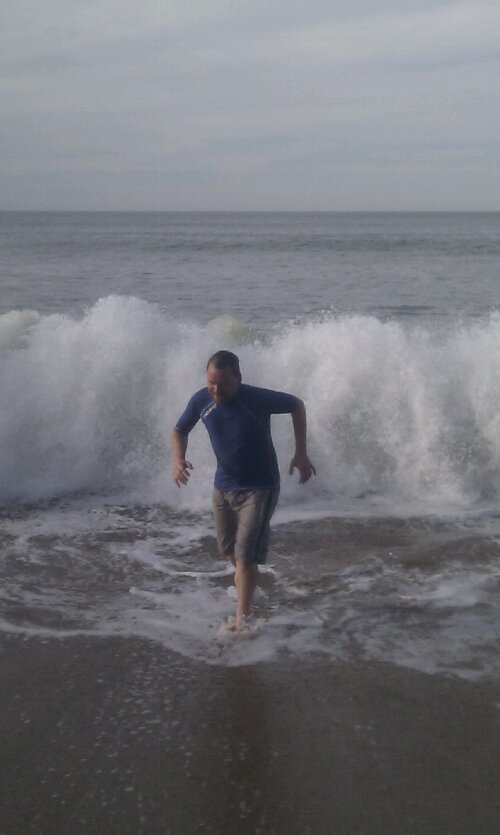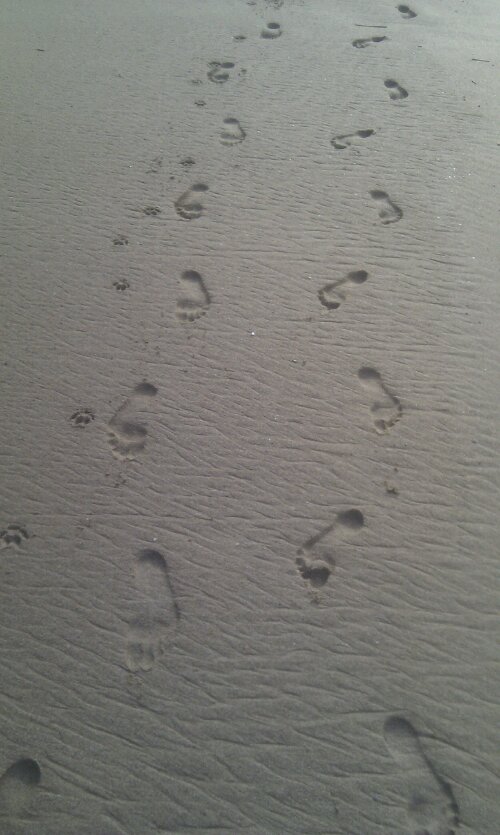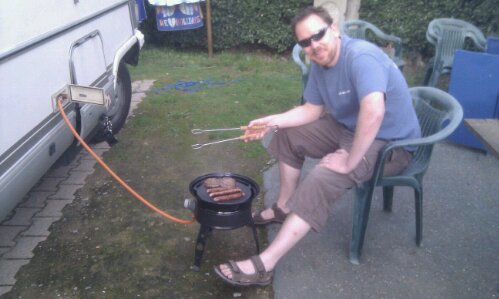 Dave breathes a sign of relief as we finally find an open campsite and buy some electricity hook-up. The inside of the van looks like a snake's wedding with jump pack, camera, laptop, phones, iPad and Kindle all being cranked up to 100%
again. The leisure battery was completely flat, down to 0% the last few days and getting a trickle of solar charge in the day, so it's going to take all the time we're here to get back up to speed.
We're in our last French town before we head over to Spain – Saint Jean De Luz. When I say 'in' the town, it's more like about 3 miles out of the town as all those closer are shut. We're the only people on this site, and the owner had to put the hot water on for us and unlock the shower block. It seems weird to be here all alone, as the sun's been beating down today like the best of a British summer's day.
We've had a bit of a work day today. Well, as much of a work day as we manage these days… Ju's had a good old clean up of the van, extracting huge volumes of dog fur and sand. She's cut Charlie's fur, and trimmed my wayward mop. We've filled up on LPG before hitting Spain (more of a challenge than expected with height barriers all over the place, one way streets, bus lanes and more traffic than we've seen since we left the M25). Ju's also invested in new shoes from Decathlon (the last ones wore right through – see photo) and we've got ourselves a reflective bike rack thing to make us legal in Spain.
Once the hard work was done, we nipped over to the nearby cove (the signs point to the Playa, even though we're still in France – a Basque thing I guess). I finally manned up and got myself in the Atlantic. Maybe not the best timing as
the surf was churning up a good load of driftwood, including quite a few tree trunks. A few washing machine beatings in the surf, and I legged it out. No-one else went in I noticed; not daft enough. We took a quick 'video diary' on the beach:
Our own beach in St Jean De Luz
Thanks to Chris and Catherine at www.theworldisourlobster.com for all the help and advice on camping and aires in Spain, and to Scott for the link to a good wild camping database. We're feeling ready to tackle Spain now, and I'm getting excited about all the mountains I can see in the near distance. Just how excited Dave's engine and brakes are, and all the poor Spaniards soon to be stuck behind us, remains to be seen!
P.S. Del, if you're reading this, the gas BBQ is perfect. First chance we've had to use it today and it works a treat; great heat control and easy to clean. Winner, winner, sausage and steak hache dinner.