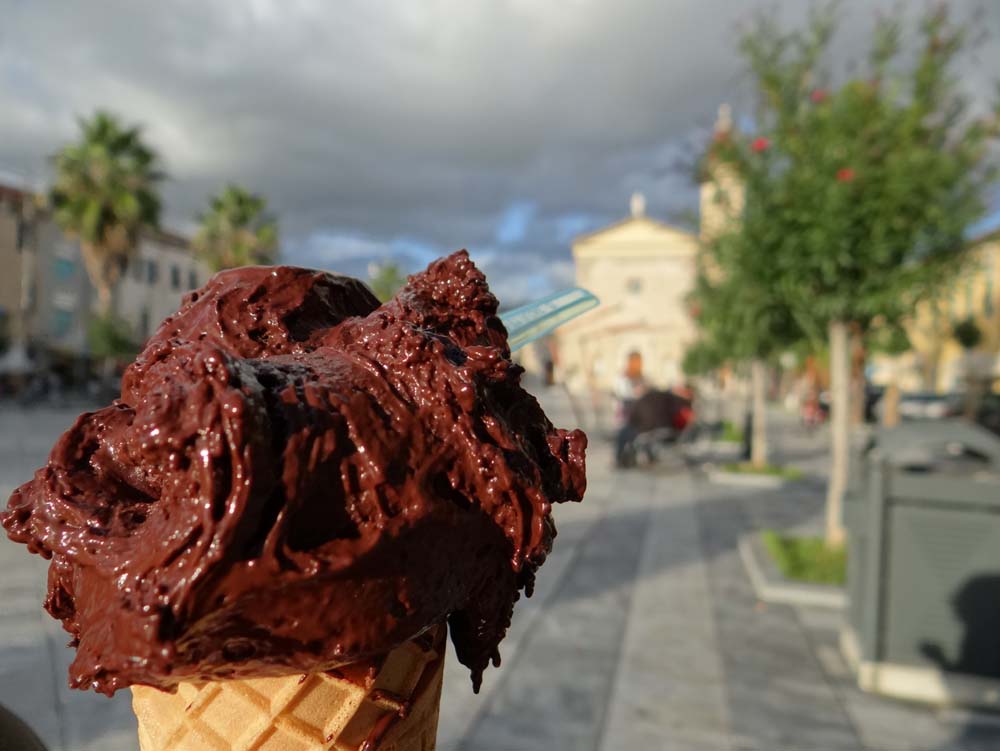 Dave the motorhome has gone native, parked with about 15 Italian motorhomes in a car park (N44.03913 E10.03319) a hundred metres from a huge flotsam-covered beach at Marina di Carrara, about 30 minutes drive south of La Spezia on the west Italian coast.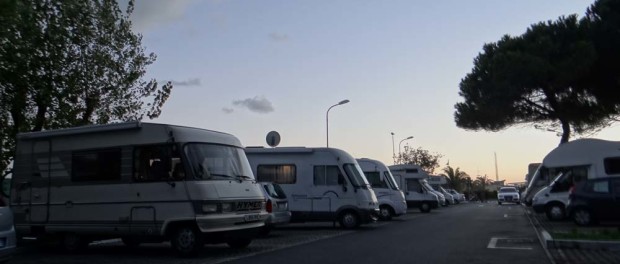 "Jay, can you help me?". Waking up to this request is not good. Ju hardly ever needs my help to do anything (blue jobs excepted, like checking the oil on Dave and de-pooping the cassette), so I naturally leap up in a minor panic. Our Internet connection is dead. SMS messages in Italian indicate that there is no credit on the SIM we only topped up a few days ago, and we need to shuffle some cash around so we can continue to shovel pricey Italian diesel into Dave's thirsty engine. There was no fixing it, so we used one of our alternative SIMs (we're Internet junkies, what can I say), handed over a €10 donation to the Red Cross who manned the guarded sosta at La Spezia, which was gratefully accepted, and left. The place was a bargain, safe, and a good way to see the wonders of the Cinque Terre, if a bit grubby!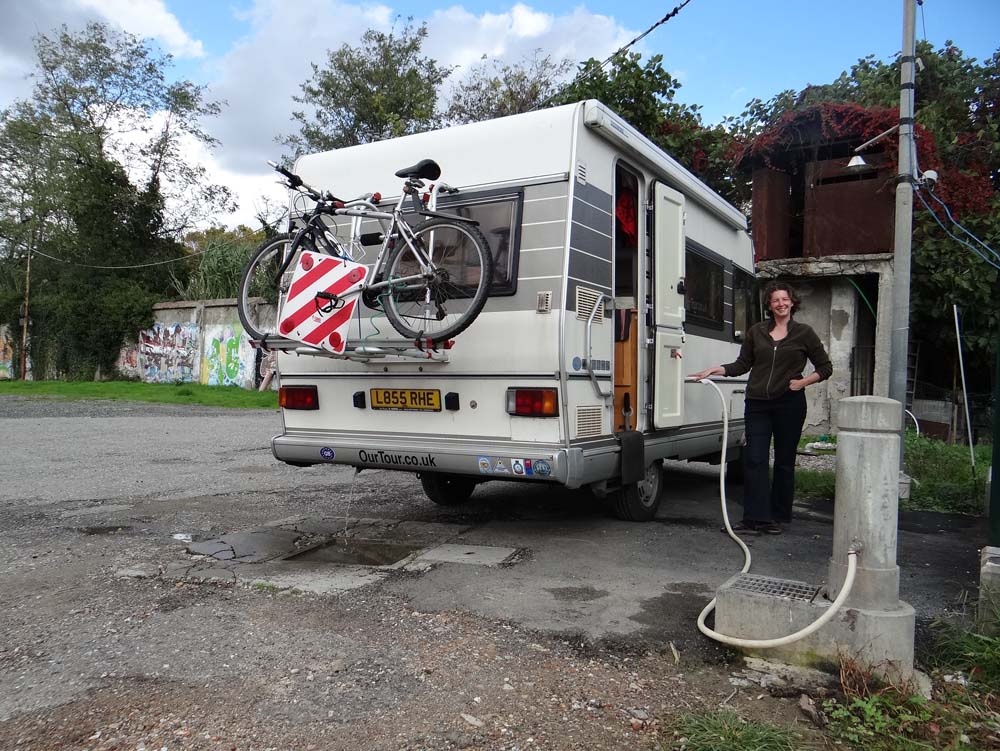 Sat nav was programmed with the co-ordinates of a coastal car park 90 minutes south of here, half way to Pisa. As we pootled along, the traffic feeling beautifully light after the riviera coast, Ju spotted a clump of white motorhomes. Just like when you buy a car and then start to spot hundreds of them, we now spot motorhomes parked up from half a mile away. With a bit of Italian-esque lane flinging we spun Dave about and slotted him in place, just out of reach of an Umbrella Pine which threatened to soak up the sun's rays before they hit our solar panel. Our array of gadgets, plus the much-loved heating fan, are needing every drop of sun we can get; this is our fifth day without hook-up.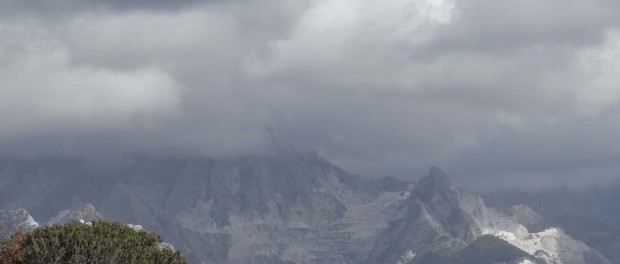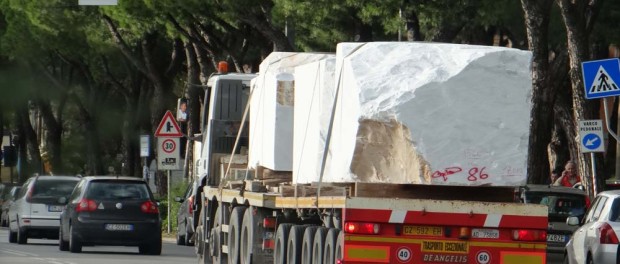 Marina di Carrara, it turns out, has one huge expanse of beach, which is accessed through an open metal gate between buildings about a hundred meters from the car park. As it's Charlie's 6th birthday today, we've scampered about a lot with him among the flotsam footballs and weathered wood cast onto the upper sands by some previous storm. The poor chap's scratched an eye on the sand, his attempt to remove it consisting of rubbing his face in, you guessed it, more sand. A water fountain in town provided some relief as we washed it out for him, a little too late it seems as he keeps pawing his face.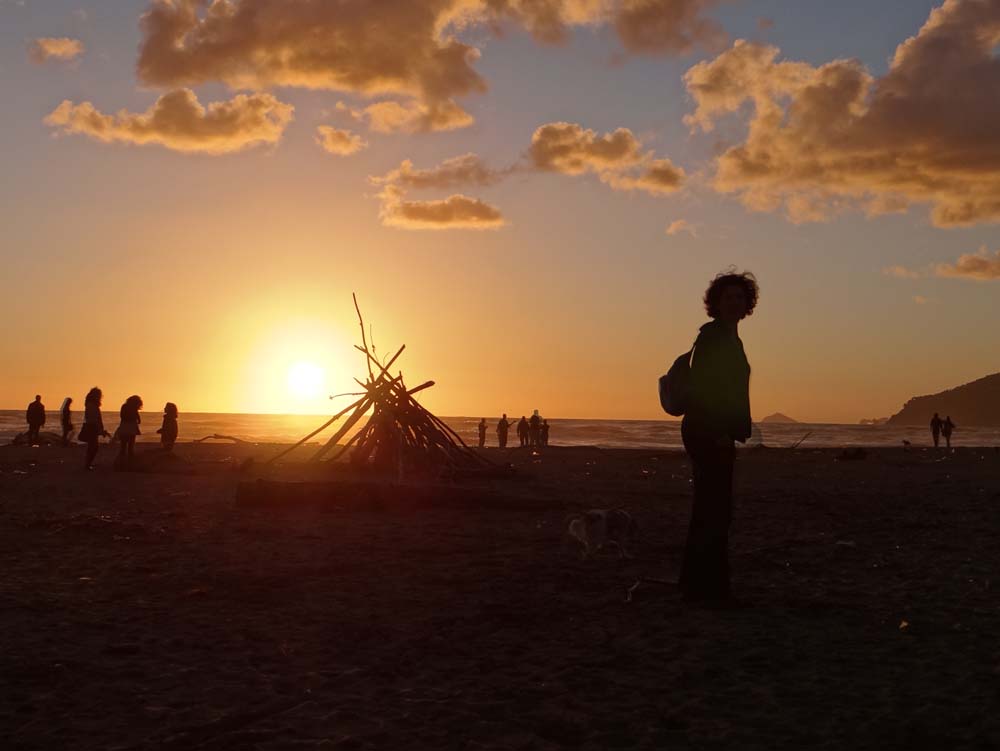 The beach provided a puzzle. It's separated from the line of closed businesses all along the coast by a metal fence which reminds of the town-dividing barriers in Northern Ireland. It's ugly, sporadically sporting graffiti. As we stood in the Vodafone shop, trying to communicate with an Italian immigrant from Senegal, we pulled up Google maps on a demo iPad to show where we were from. When he left we zoomed in on here to see a beach packed with deckchairs (have a look at this link, and then compare it with what the photo of the beach we took today below). All became clear, the fence protects the businesses from storms, they don't care what it looks like out of season.

Stood again in a tiny Vodafone shop packed with people, we felt quite at ease at the counter with a huge mob behind us. The well-accessoried chap behind the counter spoke English, was really easy going and after a call or two (in parallel with texting his girlfriend it seemed) sorted it out. We'd used the wrong APN. The what? It's like a web site address which you have to type in when you get a new SIM (unless you buy it with a phone or dongle). Only thing is, when you buy a SIM only, no-one ever tells you the APN. We'd guessed at one, which seemed to work fine, but what we didn't know is that it was gobbling up credit faster than an Italian girlfriend in a Gucci shop. A months's credit burned in four days. Another lesson learned, life keeps 'em coming.
We made up for it with the finest, richest, most cake-icing-like ice cream either of us have ever eaten. This stuff, costing €3 a piece, was sickeningly lovely. Surely packing a couple of thousand calories each, it even came with a spoon as it was too thick to lick. Ju couldn't finish hers, which is a first.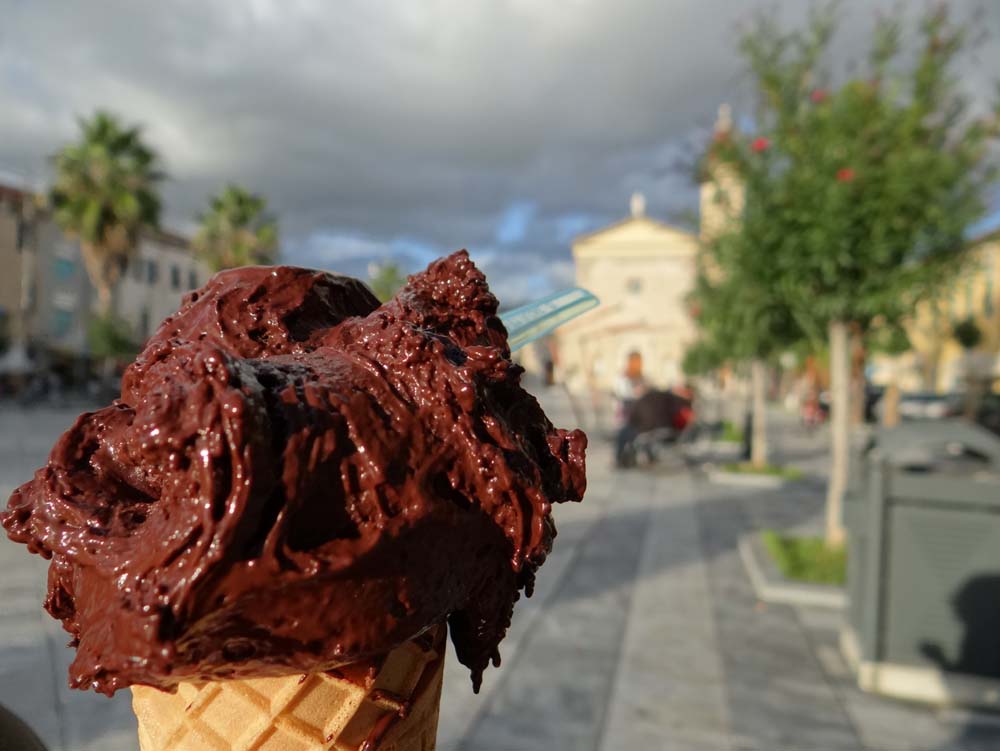 We're back in Dave and marking the map up with recommendations for places to go see. We both like it here, the place is buzzing with a variety of ethnicities. No-one's sharp suited, but there are plenty well heeled folks wandering the streets amidst gangs of youths and looky-looky men. It's Friday night and we can hear folks talking and shouting around us as we sit with curtains drawn (our usual state to avoid drawing attention) but it feels quite safe amidst all these other fellow motorhomers. Time for a wander back to the beach with some matches…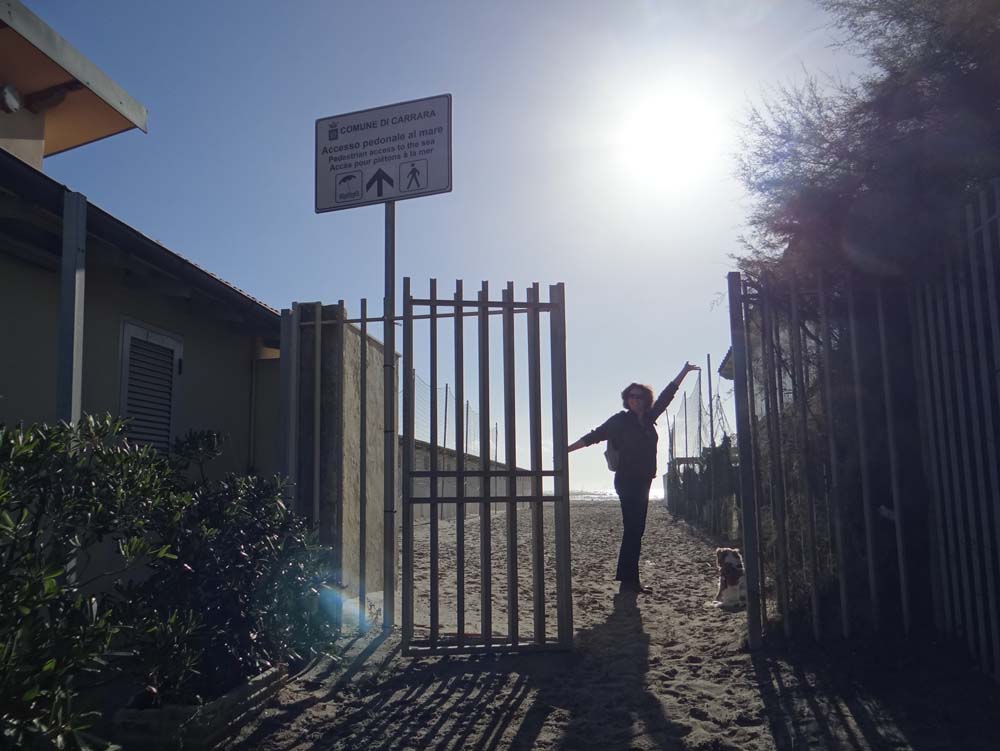 Cheers. Jay