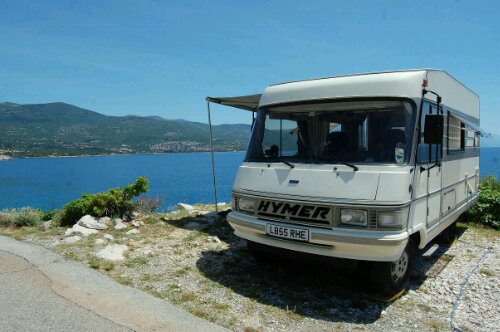 Our motorhome is sat on a rock (N45.11476 E14.81478), in the little shoreside campsite of Punta Povile, looking over the Adriatic to Krk island. Somehow the place tops our last campsite on the idyll scale. In nearly 8 months travelling, we've found few spots more beautiful.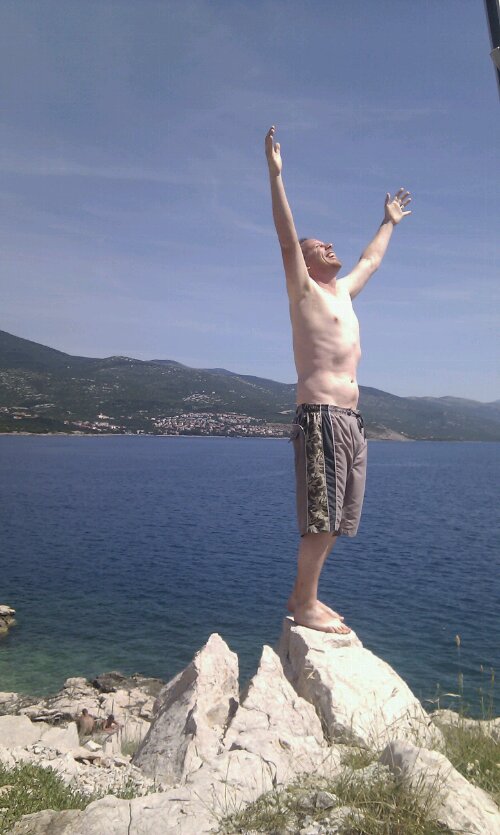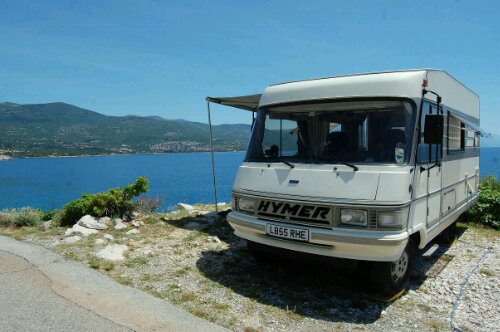 A mini whirlwind of activity had us on our way this morning. Grey water, bin and loo emptied, fresh water and washer bottle filled, tyre pressures checked, air suspension inflated, dry washing retrieved, pots (plastics) washed and stowed. Bill paid (came to about £25 a night without leccy). Time to go, reluctantly.
Our Hrvatska road map has a big orange arrow on it, one of many, this one pointing to Opatija. The arrows all point to Lonely Planet man's recommended spots to see, and they're conspicuously clustered over the fold, on the southern side. We decided to go have a look-see.
As the road smoothly spilled along the mountain side, small sea inlets appeared, each with a tiny harbour. No doubt tight fishing communities once clustered around them, maybe they still do. The hills are pressed up against the water all along this coast, leaving only the sea horizontal. I can only imagine fishing would support families here, until us tourists arrived.
The small sign for Opatija points down a steep path to the right. Dave easily fits and quickly the town reveals itself. I'm reminded of Torquay, at least before the cheap booze and stag parties rubbed away its character. The place is an enlarged version of the villages we've passed, and is packed. A decision is needed between a parking battle and cruising onwards. Lidl calls, we cruise on. Lidl shops are advertised here from miles away; the record stands at 19km.
Lidl. We love Lidl. Judging by the way other motorhomers gravitate to them, we're not alone. Today's shop was a big one, over 500 kuna (about £50). Wandering the isles looking for the weird and wonderful, I grabbed some sneaky photos.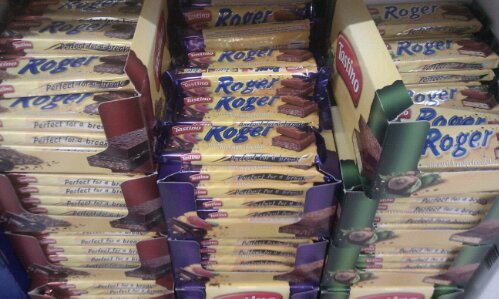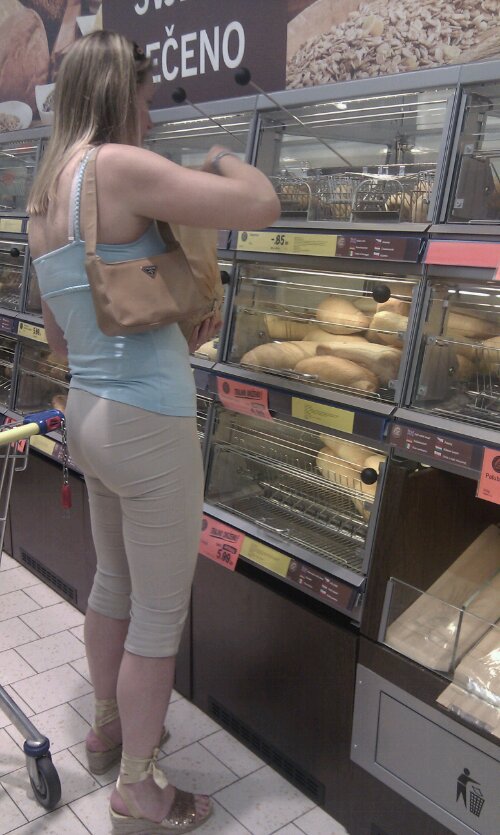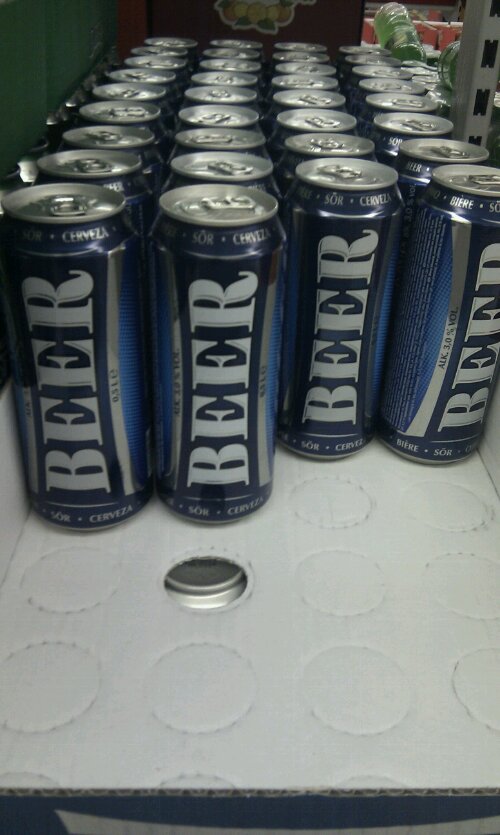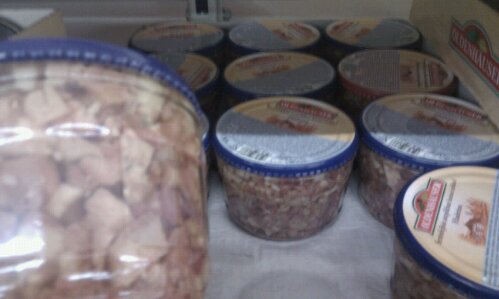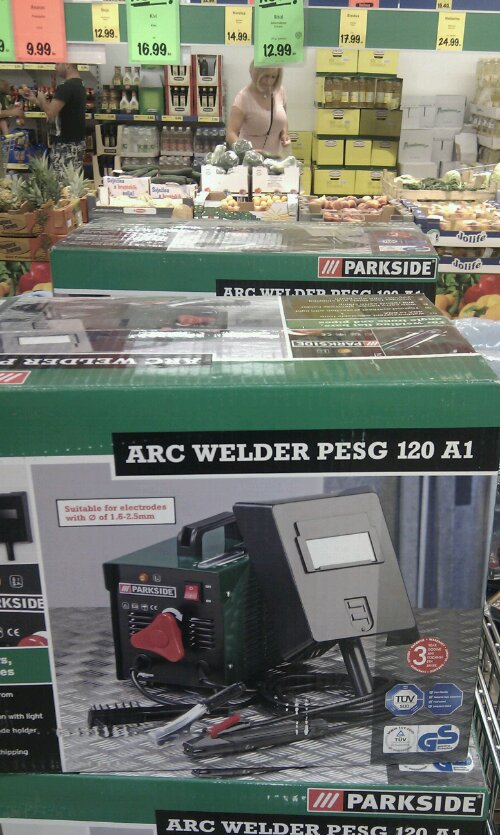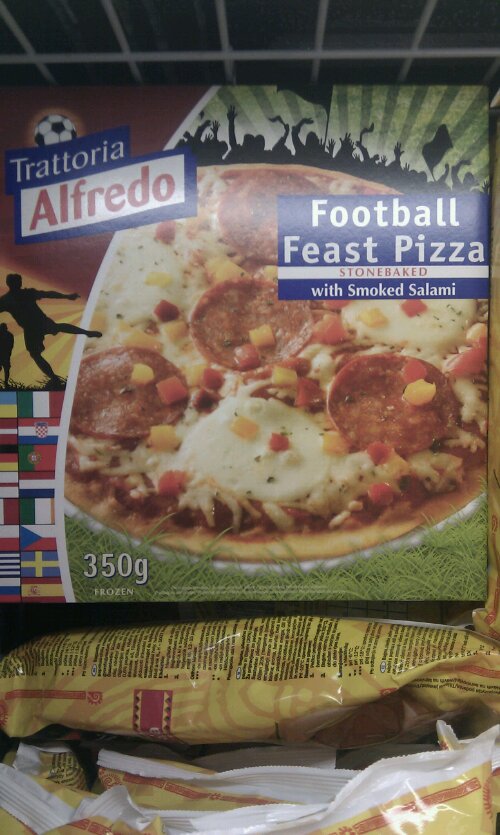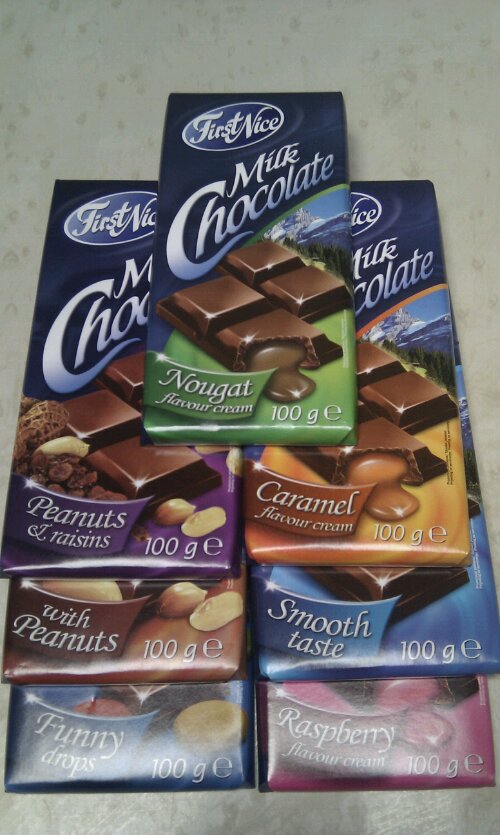 Looking at Croatia's coastline, we're in the armpit area. Fitting that this area be occupied by Rijeka. My opinion's formed purely from the perspective of a passing motorist, but it appears pig ugly in comparing with where we've come from South East of it. Graffiti and tower blocks, huge ships hauled up for repair, heavy traffic. We didn't hang about.
Another hour cruising smooth tarmac dropped us here. It really is stunning. I've snorkeled (of course) and there's a weird reverse thermocline here. The top foot of water is chilly, and turns treacle opaque when you wave a hand or fin through it. Water clarity report:it's incredible, ten meters of visibility maybe?
Anyway, Charlie's whining, time to go see if there's a bar around showing the football.
Cheers, and happy weekend folks, Jay