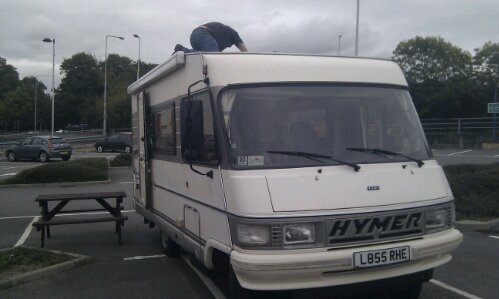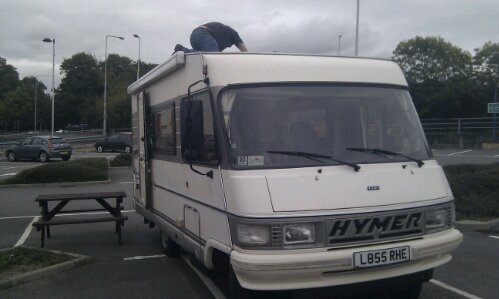 A trip to a local dealer confirmed our worst fears, it's not a standard skylight. Getting one ordered could take quite a while and we were recommended to contact Hymer in Preston.
So we're going for plan B. B being for bodge it as well as you can and head over to France to order one there.
I can strongly recommend Carpet Right in Aylesford – the nice lady there gave us some plastic from the warehouse which had been used to wrap carpets. We bought duct tape & a ratchet strap from Homebase and borrowed a picnic bench from the local burger van to help J get off the roof when he'd fixed it.
Perfect timing as it's just starting to spit rain. We've still got a few hours to make it to the ferry too – fingers crossed the plastic holds better than the previous skylight!