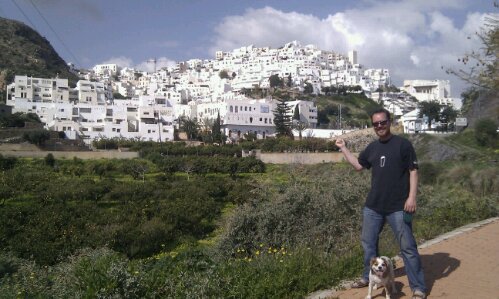 We're here: N37.47008 W1.90439
Weather : sunny and smelling of the country!
We had a surprise visit from the local police late yesterday, they reminded us that we weren't allowed to camp (putting anything on the floor outside the van) and after a quick look around agreed we were parked and not camping, but would need to move on soon. It must be a nightmare for these guys trying to enforce a law that isn't really there. Technically, as far as we can tell, as long as we're parked legally and don't have stuff outside they can't do anything, and some people use this to stay weeks or months in places. Our scary french neighbour was in a heated discussion with the police for quite some time, then put away his little tent (which we have no idea what was in it as it was far too small for him) and spent the rest of the evening pacing around and slamming in and out of his caravan. So, we were relieved when he drove off at 8am this morning and all our tyres weren't slashed!
Just after the police left my brother's mate Jon turned up. He owns the restaurant we were parked next to. He's snowed under with work, but took time out to pop round to see if Murray's text about his sister touring the world was a wind up – knowing my brother it very easily could have been.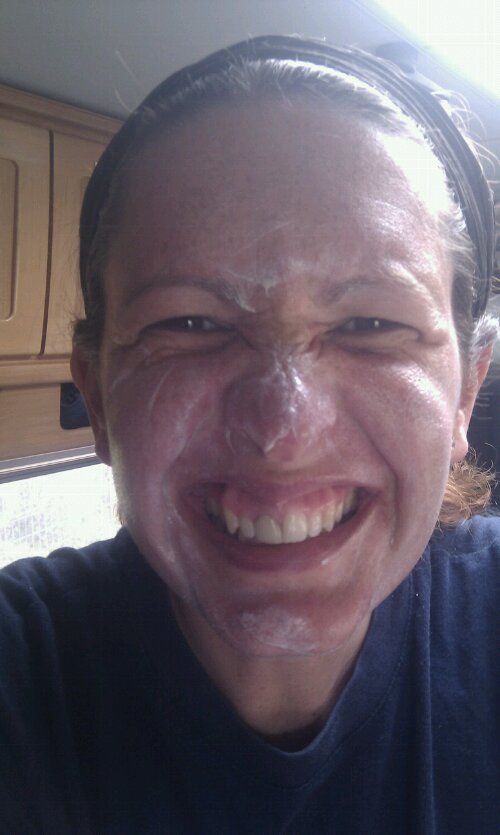 This morning walked from the Captain's bar along Mojacar Playa seafront then up to Mojacar Pueblo – the old town.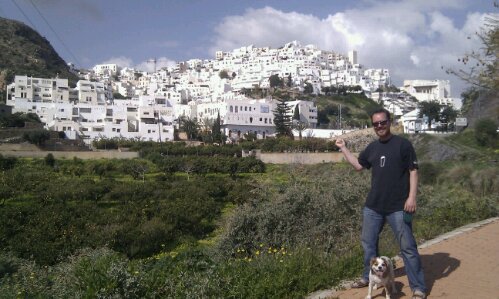 It's perched on top of a decent hill, so first stop was the public fountain for a quick drink. There were people there filling up car bootfulls of 5l water bottles, it was like being back in Morocco, only the water bottles would have been on the back of a donkey there.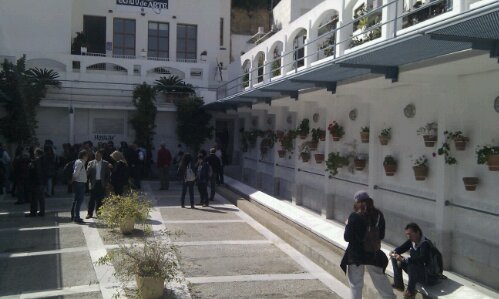 We climbed up to the top and on the castle balcony (mirador castillo) we looked back down over the sea and inland over miles of arid land.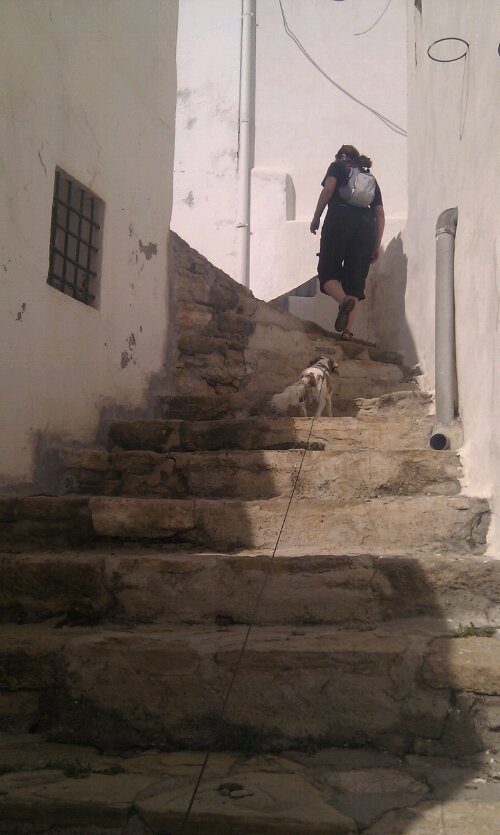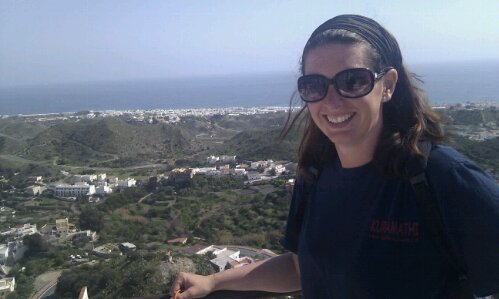 We grabbed a can of pop while we walked around the town, but didn't find the tourist office – to be fair we didn't try very hard as the signs for it led to a building site next to the church, and we were a bit tired to find another way around. After a nosey through a few streets lined with the obligatory souvenir shops, we made our way back down.
As we approached one of the roundabouts I heard a noise that sounded like bricks being dropped, but there was nothing in sight. Instead there was an abandoned beer truck on the roundabout, and an embarrassed driver picking up crates and tipping the smashed glass out of them over the crash barrier. Behind the truck glass spread across the junction, but no beer, luckily only the empties fell or it could have been chaos.
Finally back at Dave we moved off a couple of miles down the road to pick up our laundry. Pretty much everything had gone in for a much needed wash, and for €45 it was back, looking clean, folded and smelling good. Sure we would have saved money washing and drying it ourselves, but the joy of getting it back all done is worth the extra few euros.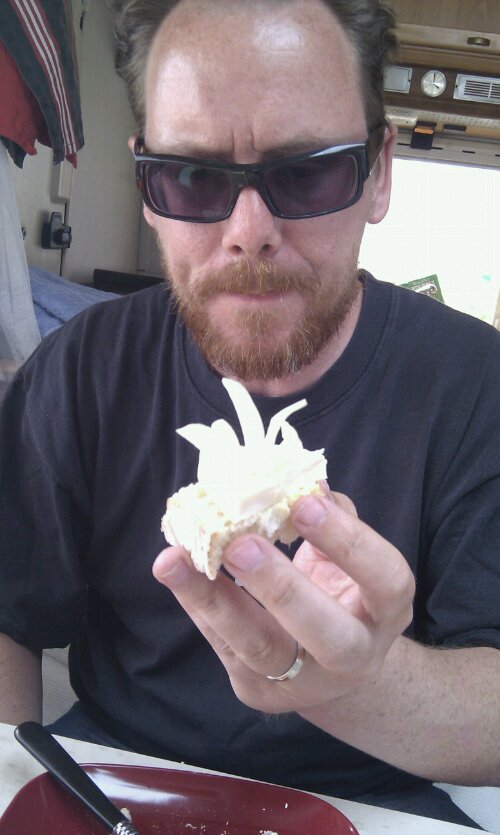 We sat by the sea and had a bite to eat before setting off inland to a small town called Urcal. There's not much here as far as we can see, but we're meeting Mike the mechanic (sorry 80's pop music fans, it's not Mike and The Mechanics) nearby at 10am, so we just saved ourselves an early start.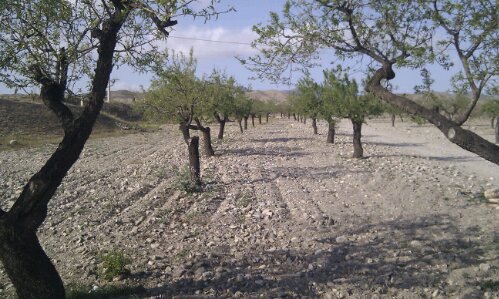 As I type this, we're parked up by the side of the road pretty much in the middle of nowhere. It's just after 5pm and around 30c in Dave (although now I've sat the thermometer on the dashboard it's rapidly creeping up currently on 40c!).  J, bless him, is cleaning the bathroom – normally my job, but obviously I'm busy. Charlie is snoring away on his seat and the inverter is humming away charging the laptop from the leisure battery, which is being charged by the sun – all good. Guess I'll have to drag out writing this for as long as possible til he's done, then I can head for a nap until it cools down a bit. Shh – don't tell him.
Have a great weekend everyone!
Ju x