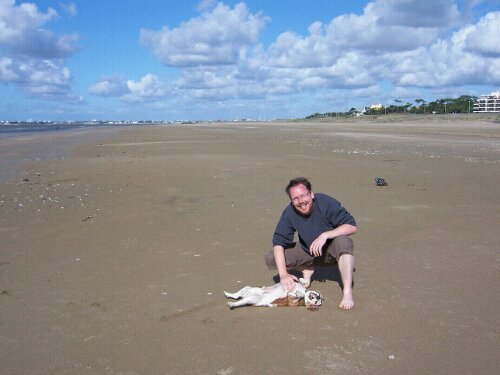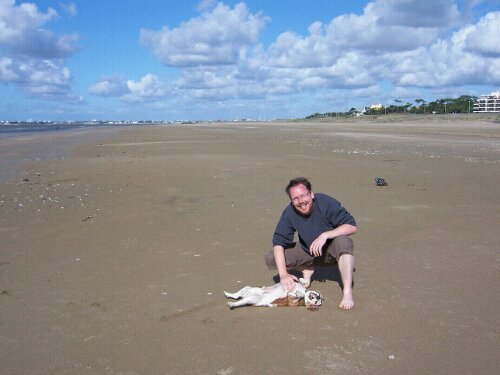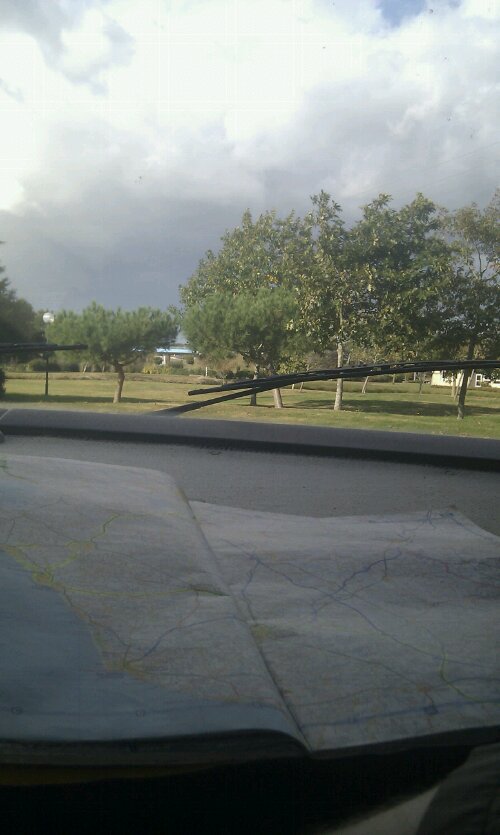 Our lives are setting into a slower rythm. We're getting up late, about 9am. Eating breakfast, which is of course continental (less washing up than a fry up) and walking Charlie. Followed by us consulting the map and various books on Aires and France Passion sites. A drive ensues, which usually ends with us parking somewhere different to our intended destination.
Excuse my French, but just how bloody wonderful is this? We end the day with an explore and some food (my newfound penny pinching means restaurants are avoided, to Ju's chagrin).
The photo attached is my view as I sit here typing and cursing the tiny keyboard. The sun is shining, powering our slow cooker as well as warming our souls. Well, my soul at least, Ju and Charlie are sleeping. Once they wake up, the hunt for the Boulangerie can pick up from the point I gave up.