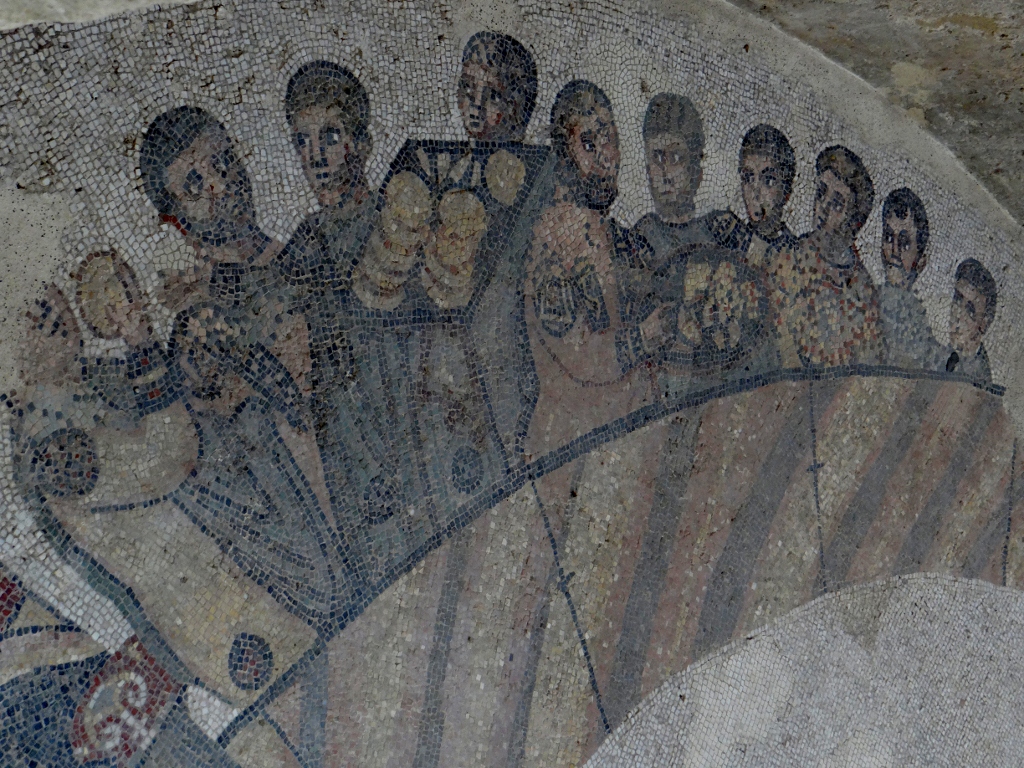 Dave the motorhome is living it up tonight in the first paid parking since Christmas! We had to cough up to park at the Villa we visited this afternoon just outside Piazza Armerina (N37.36832 E14.33430), so we figured we might as well get our money's worth and kip here too!
We woke this morning to find Dave surrounded by blokes fishing on the beach, poles wedged into the narrow strip of land between Dave's front bumper and the sand. We'd arrived after dark last night, so it was lovely to finally see our surroundings – a gravel patch of land just off the main road out of Marina di Ragusa. However the view out of Dave's windscreen was beautiful as the sun rose over the sea gently lapping at the sand in front of us.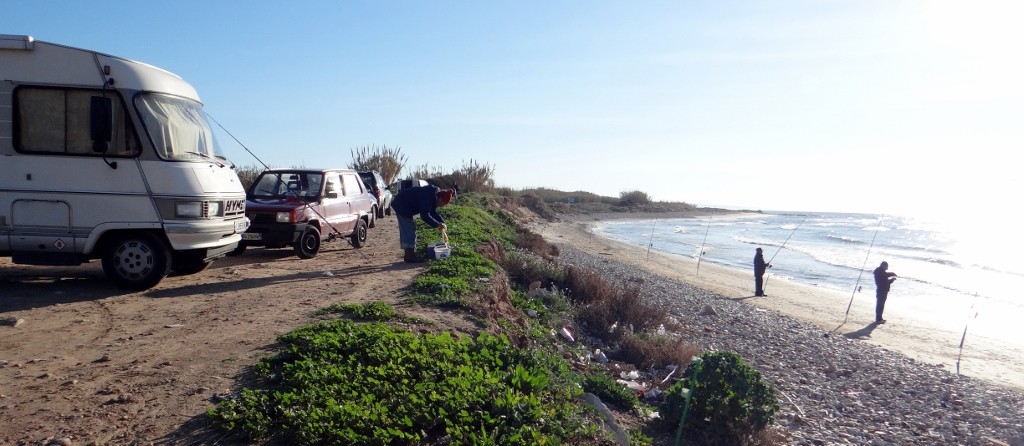 Jay took Charlie for a walk, partly as a guise to go and see what the fishermen had caught/were catching. Most were using your normal sea fishing kit – two rods wedged about 10 feet apart – but one was armed with a thickish rope with a three hooked box on the end of it – he was after octopus!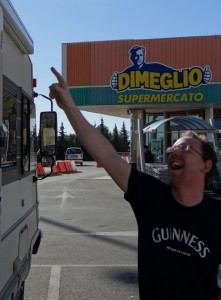 We'd passed a supermarket on our way into town last night and as tomorrow is a special day here – I think it's their Christmas present giving day, but I'm not sure – I figured we should stop in and pick up a few bits to see us through. We also hunted around for tinned/packet stuff to take over to Tunisia which is different to what you can get in Lidl (as we know their range pretty well) where we'll do our 'big shop' before we go. I know we'll be able to get most stuff over there somewhere, but imported stuff will be so expensive.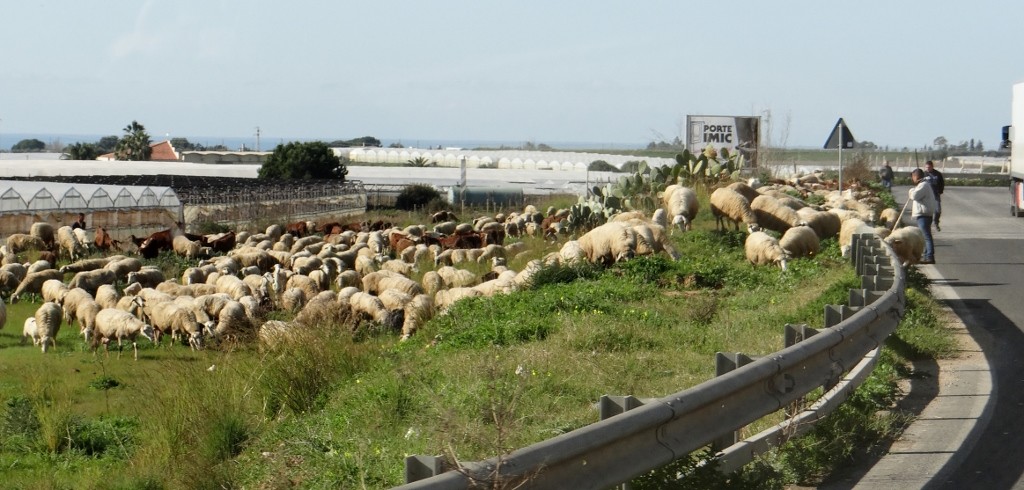 After our shop was done we set off on a big drive, a good few hours working our way along the coast at first then reaching Gela (which looked quite industrial so we're glad we decided against stopping there) we turned north and headed inland. The road wove it's way through a huge agricultural plain bursting with greens, trees and bare grape vines. Although there were a few tell tale signs that agriculture might not be the areas main source of income soon as we saw many test drills for oil and a few derricks in the fields.

As we got further north the grape vines were replaced with cultivated cactus plants. We've seen huge plants growing wild at the side of the road laden with fruit and wondered if it was edible but assumed not as no one was picking them. But it appears the 'prickly pear' is edible and tasty – we might have to don some gloves and stock up if we see any more.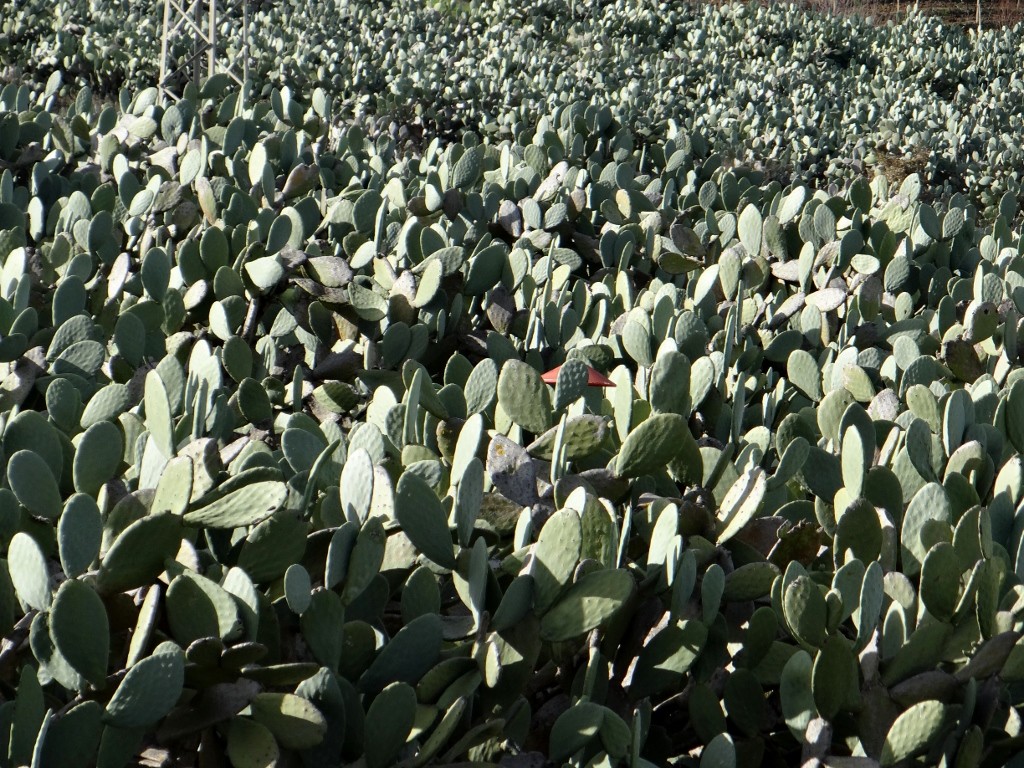 Finally reaching Piazza Armerina we followed the signs through the town to the Villa Romana del Casale (our new satnav rule is to only obey her if there is a road sign agreeing with her as we know how much she loves to conjure up sneaky too-narrow-for-Dave short cuts!). Arriving we drove past a huge car park which was fenced off – glad we're not here in summer when it's needed) and arrived at a smaller one. A man leaning on the barriers (which pointed up and were still wrapped in plastic, I suspect his days in employment are numbered) told us it was €5 to park. It was the same price to sleep, so why wouldn't we?
After a bite to eat Charlie was left in Dave as we walked down an alley of closed tat stalls; only three had bothered to open today. At the ticket office we parted with our €10 each and made our way to the villa. We knew very little about this place other than it had somewhere to sleep (possibly the main reason for being here) and some mosaics and of course we've already seen a lot of mosaics on this trip in almost every country across Europe.
It turns out that this place was a very important person's hunting lodge or summer house way back in the early 4th Century BC – it was the height of luxury and used until the twelfth century when it was partially covered by a mudslide and abandoned. Excavated in the 1950's it not only has some amazing mosaics, but they are all still there, where they should be. The villa has been sort of rebuilt, a steel and plastic structure showing the shape it would have been as well as providing cover and protection for the mosaics.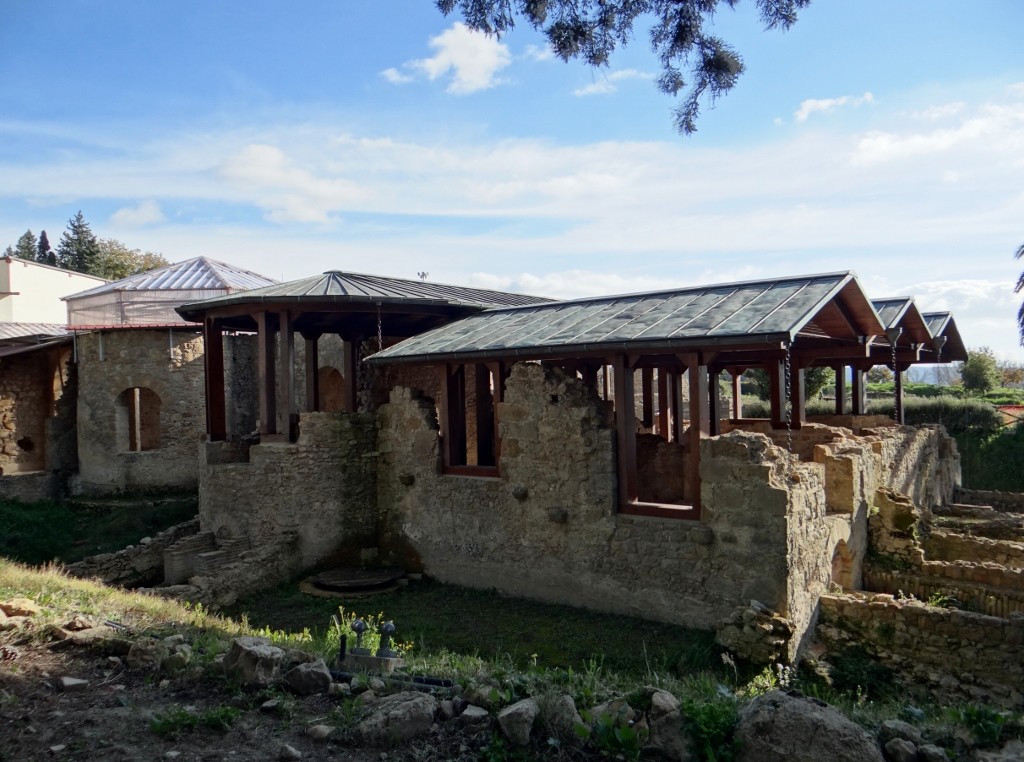 If you're planning on just seeing one set of Roman mosaics in your life, well I think it should be these – they are really impressive and the way the site has been sympathetically restored means you can imagine yourself strolling around the place all those years ago. Every room had a mosaic floor (even the kitchen and utility room) marble edging and seating and paintings on the wall – some of which you can still see. I'll make no apologies for the number of photos of them, and these are just a fraction of what I took!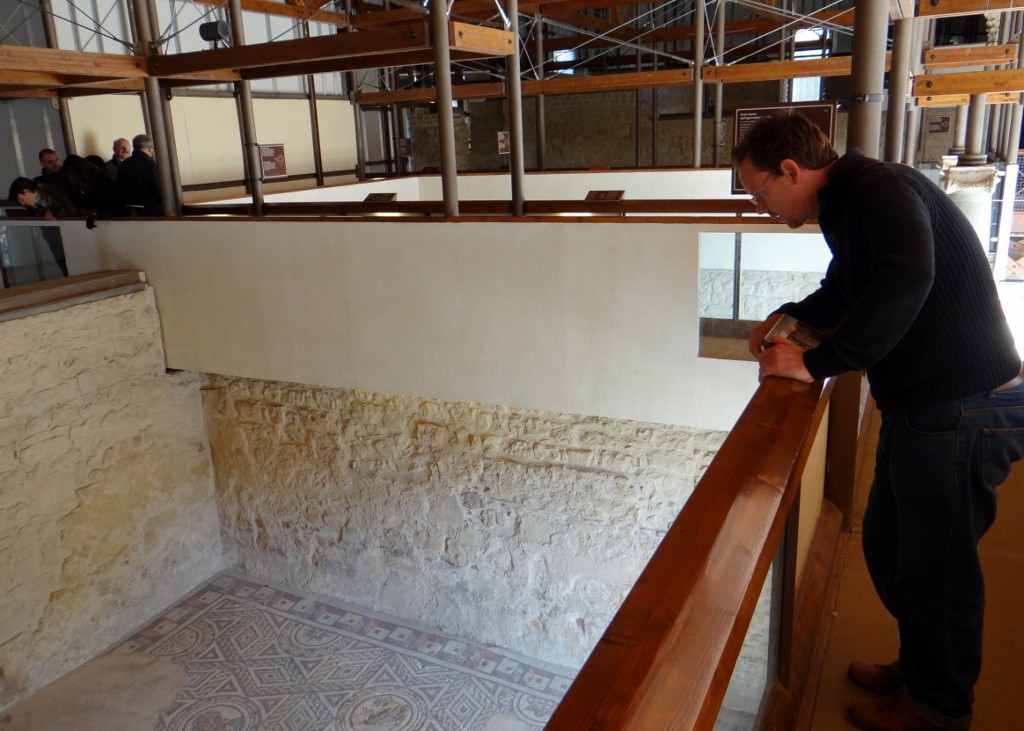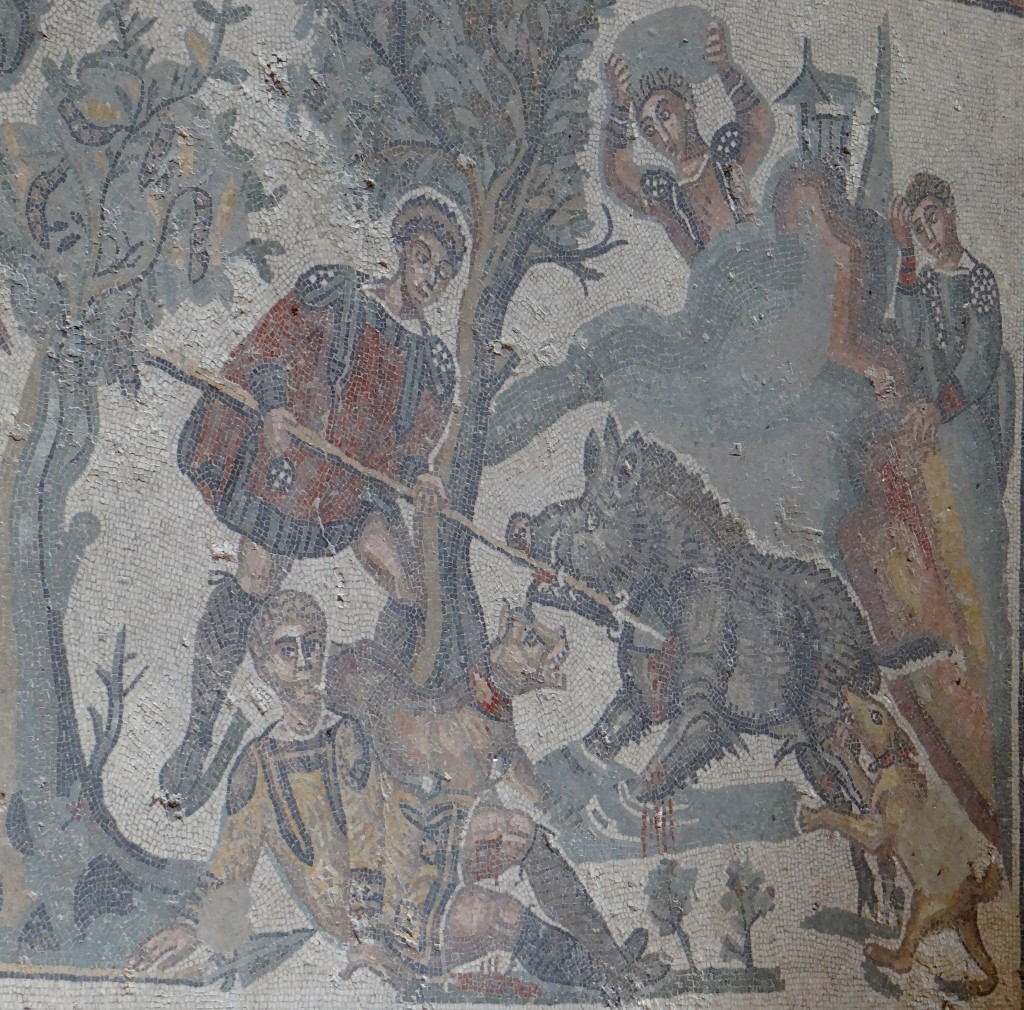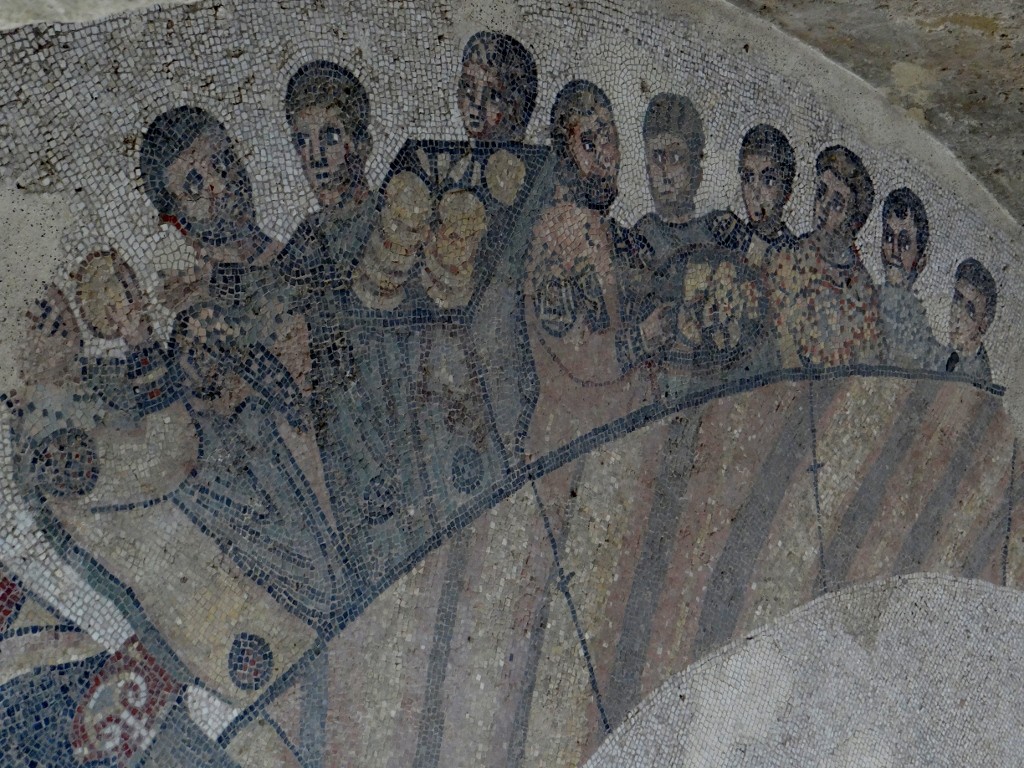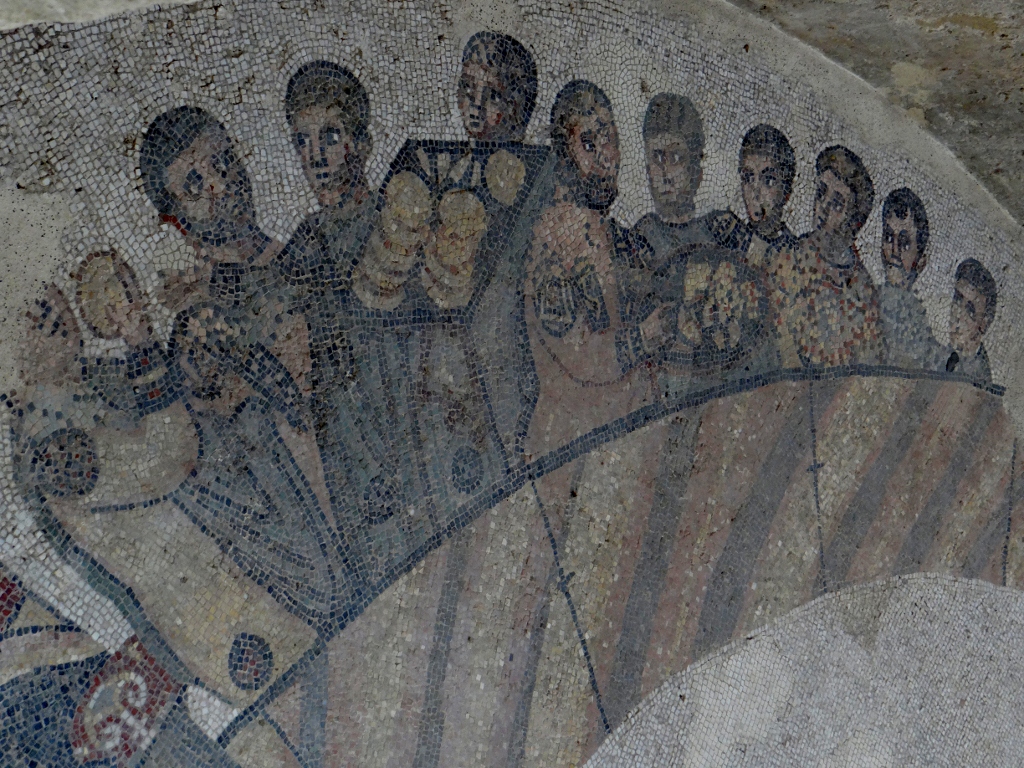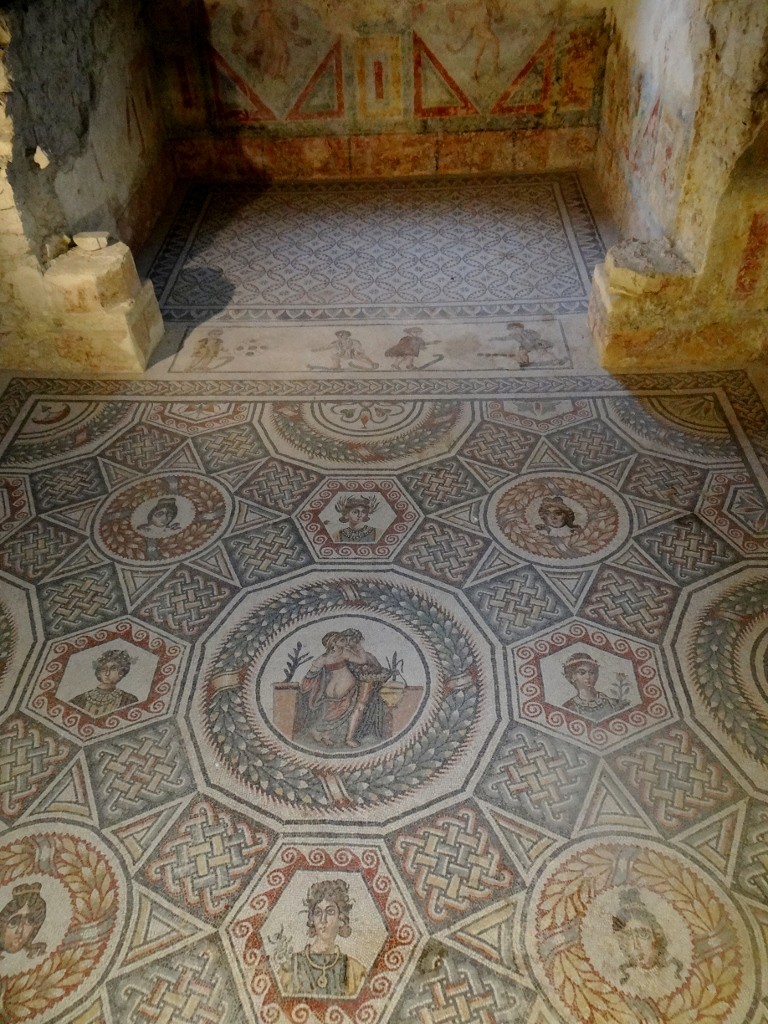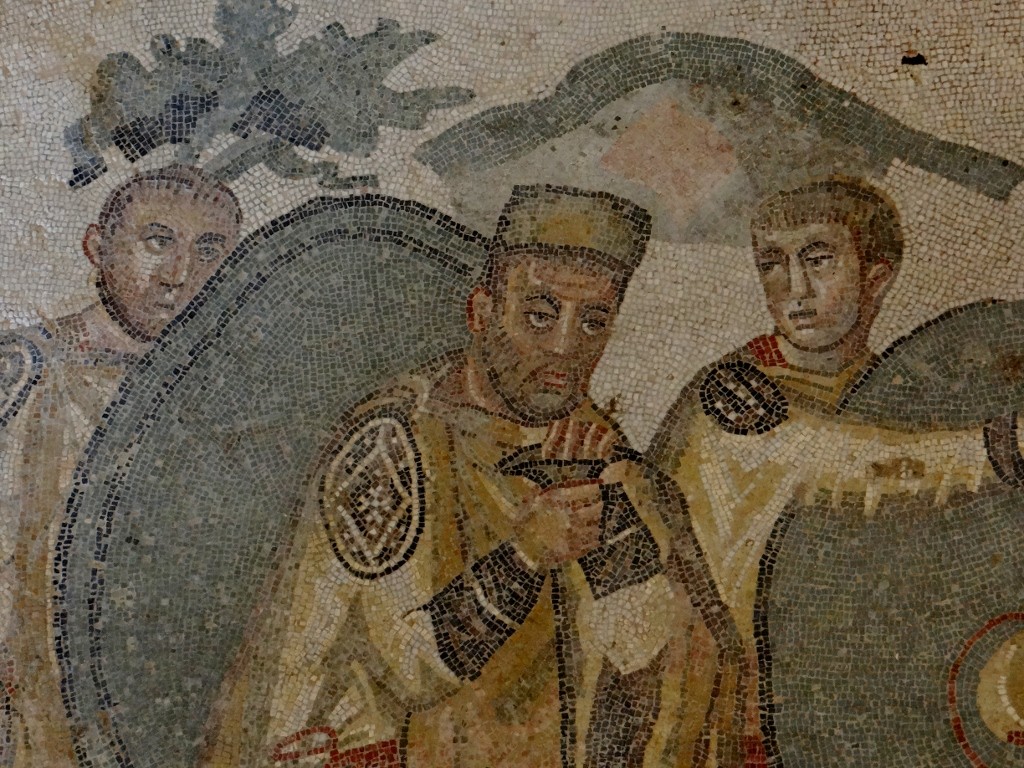 We wandered around for a couple of hours as the afternoon sun sank behind a nearby hill and the temperature dropped. It's a testament as to how good the mosaics were that we carried on looking around despite being freezing cold!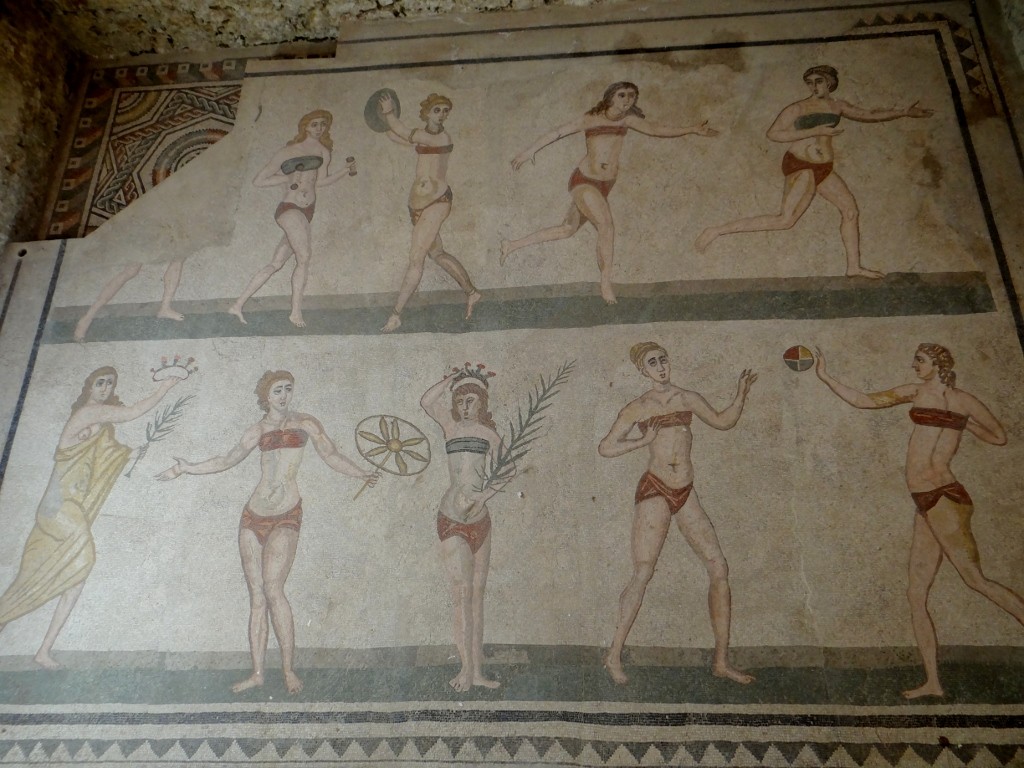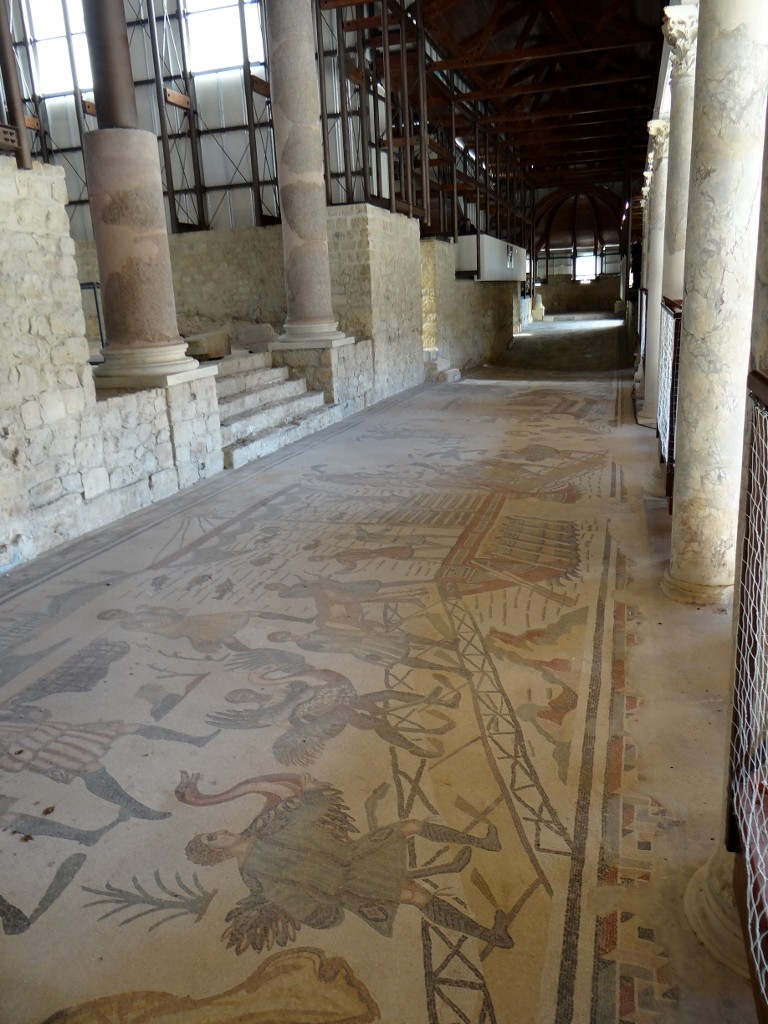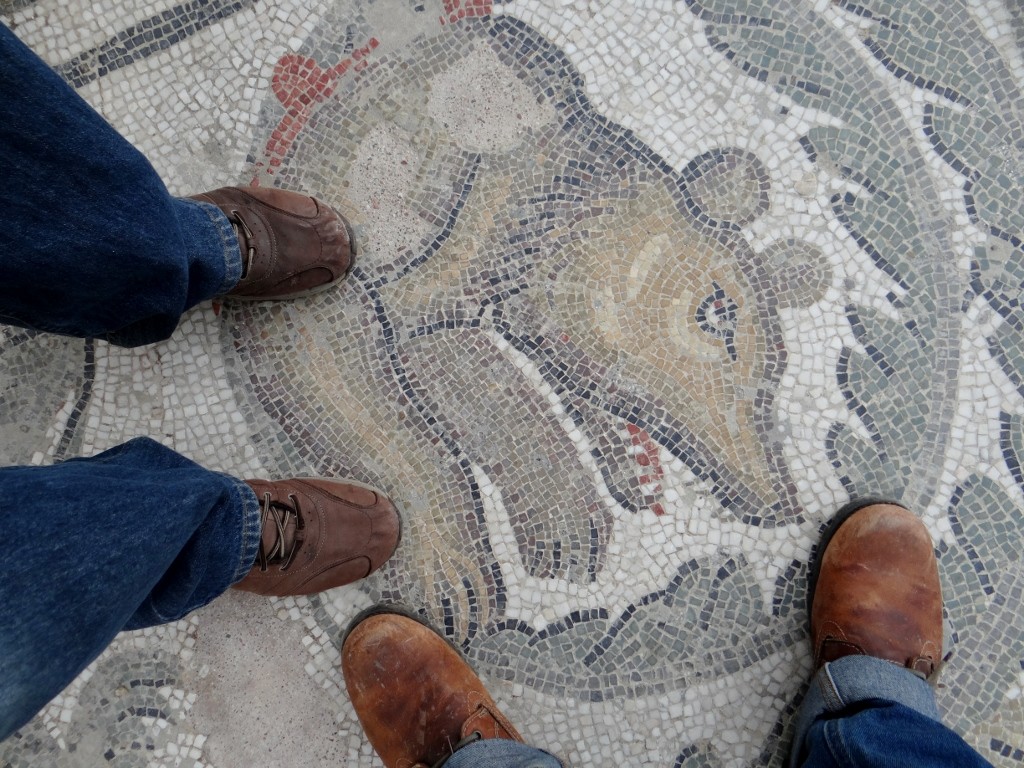 Back in Dave it was time for a hot drink and to plan out a mosaic for Dave's floor – well maybe not, but they do look pretty cool!
Ju x