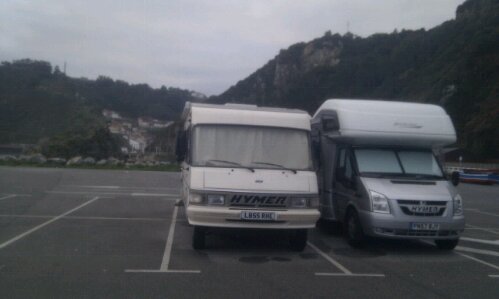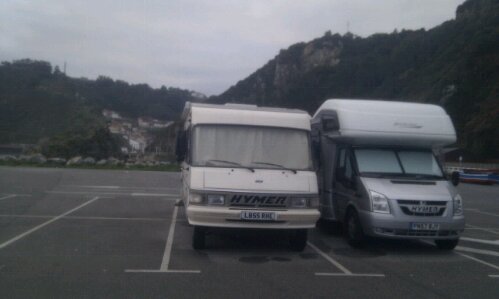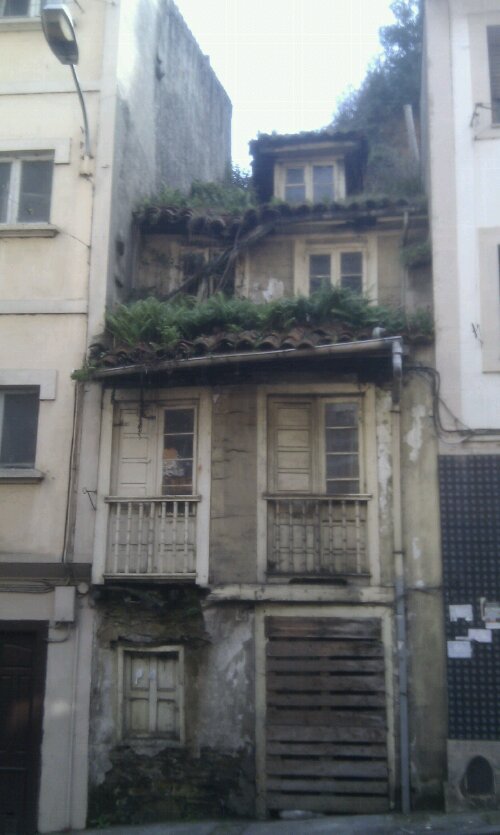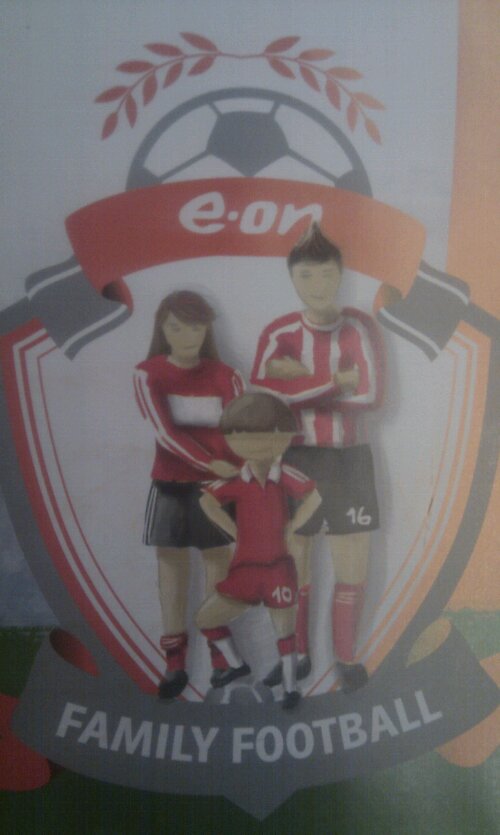 We are here, in another parking aire – not as pretty as the last one, but a short walk into town (the big bridge above us is the main railway line to Gijon, but I haven't heard any trains yet).
http://maps.google.com/maps?q=43.53655,-6.53235
The weather : was cloudy this morning but cleared for a sunny afternoon.
We managed to see off three boxes of wine last night between us (about a bottles worth each), so at €2.20 it was an expensive night, and we all woke up feeling a bit worse for wear. We were parked under a lamp post which lit half of the harbour car park, so as J and I slept in our blackout curtain surrounded bed Charlie has it shining down through the skylight like the midnight sun – no wonder he was raring to go at 7.40am, lucky for me it was J's watch.
This morning we walked into Cudillero and picked up a next to useless map from the tourist info, so we decided to follow orange arrows around the town which seemed to form a route. They took us through some of the worst parts of the town, but we did spot plenty of dooer uppers and some interestingly amended road signs. After half an hour the arrows started to take us off away from where we wanted to be we turned back and went into the main square for a drink.
Refreshed we made our way up the steps and tiny alleyways that gave access to the houses that were all perched on the cliffs. The view from up there made me realise why the guidebooks recommended it – if you ever visit, don't go through the tunnel or follow the orange arrows!
We set off along the main coast road and are now in Luarca, parked up next to the sports centre. There's a match taking place and from the leaflet it looks like it's the eon espania family football tournament! It seems we're being stalked by eon at the moment, and strange that family football is still going on over here – anyway enough old shop talk.
Tina and I went for a stroll into the town earlier and browsed around a couple of the Chinese shops – think of a cross between a pound shop and wilkos – they sell everything. I was tempted to get some christmas decorations for Dave's dashboard, but despite the shops being full of stuff it just doesn't feel christmasy yet. Hopefully we'll make it to the Algarve for Christmas and find a good campsite to stop in for a few nights, not quite the same as the cottage in Wales we were at last year with all the snow though!
Ju x