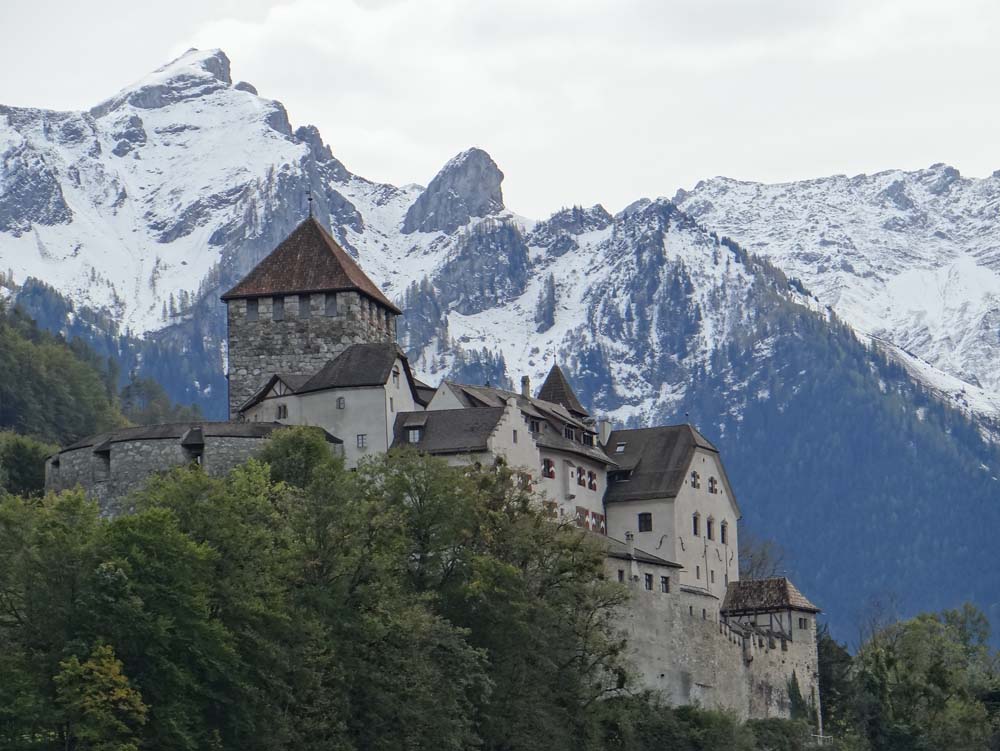 Dave the motorhome is breathing deeply, meditating within a bowl of snow-capped and scary-looking mountains in a car park in teeny weeny Vaduz, capital village of Liechtenstein (N47.13804 E9.51161). He's feeling the Föhn wind in his wing mirrors and bouncing gently from side to side. So far nothing has blown off. For the motorhome-inclined among you, there is a free service point at the football stadium end, but no signs to say it's there.

Something called out to me this morning, probably yet another all-night-bonging Church bell, and a body-floppy-reluctant Charlie and I leapt from Dave to catch the sunrise over Lake Constance. The air's warm at the moment, even at the early hour of 8am. Charlie made a repeat attempt to conquer the lapping waters through barking, perhaps taking advantage of the good weather to launch his repeated assaults. We read the wide waters can propel towering waves at the shore when a storm hits. Fishermen were also out in force, an armada of small boats anchored off shore, each with a single reclusive figure tugging at lines as birds swooped and floated.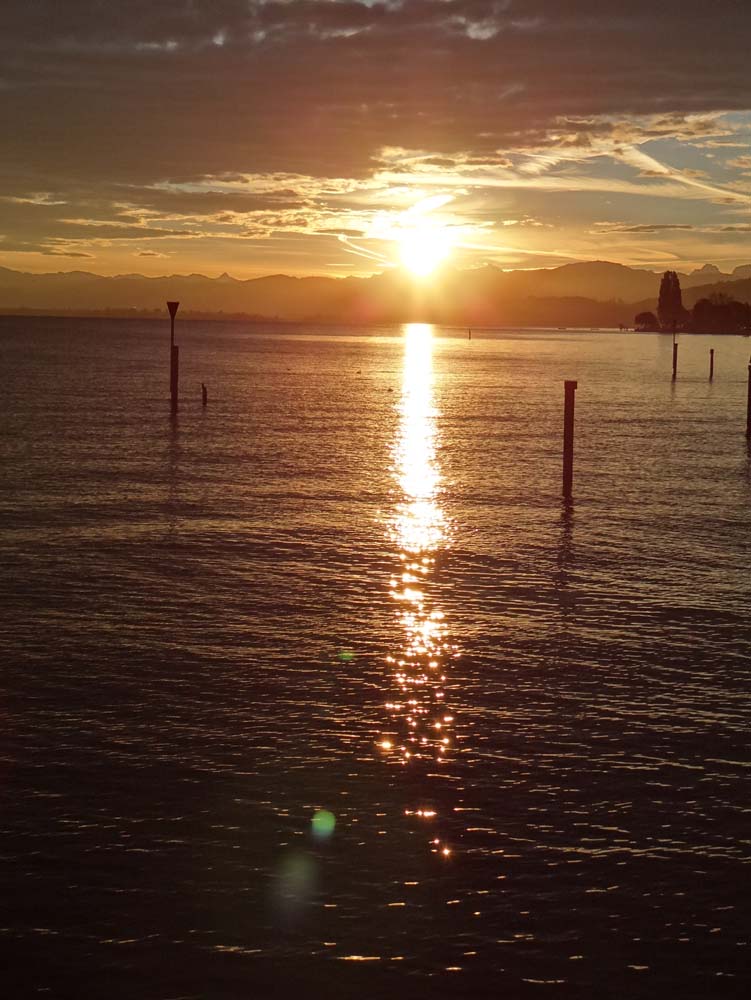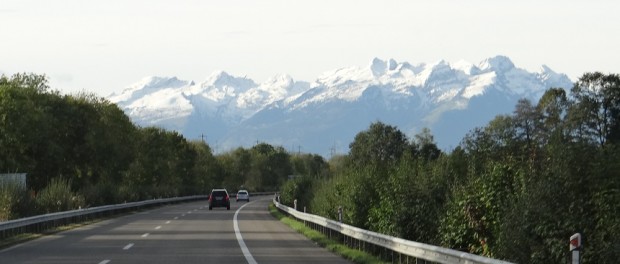 It's one of only two double-landlocked countries in the world, meaning neither it not its neighbours have direct access to the sea. The other's Uzbekistan.

The Liechtenstein footy team once almost beat Scotland in 2010, despite only being able to field 8 players.

Liechtenstein is, pretty much, run by a dictator-Prince. In 2003 something upset Hans-Adam II and he threatened to upsticks to Austria unless he was made Darth Hans-Adam, and was allowed to ban the phase 'these are not the druids you are looking for'.

Liechtenstein has only 125 police officers. When there's a footy match on, none of them can go on holiday.
The country sits in a valley alongside the Rhine, with about half of it on a slope of more than 90 degrees. It's a tad hilly.
Armed with this info we hit town. About ten minutes later we emerged out the other side, having negotiated a bus load of Chinese tourists touting cooling-tower sized cameras and cooing over an unfazed Charlie. The town's immaculate, appears brand new, and mighty expensive. Think €10 a sandwich, diesel's more than Switzerland and houses are millionaires-only-need-apply pads.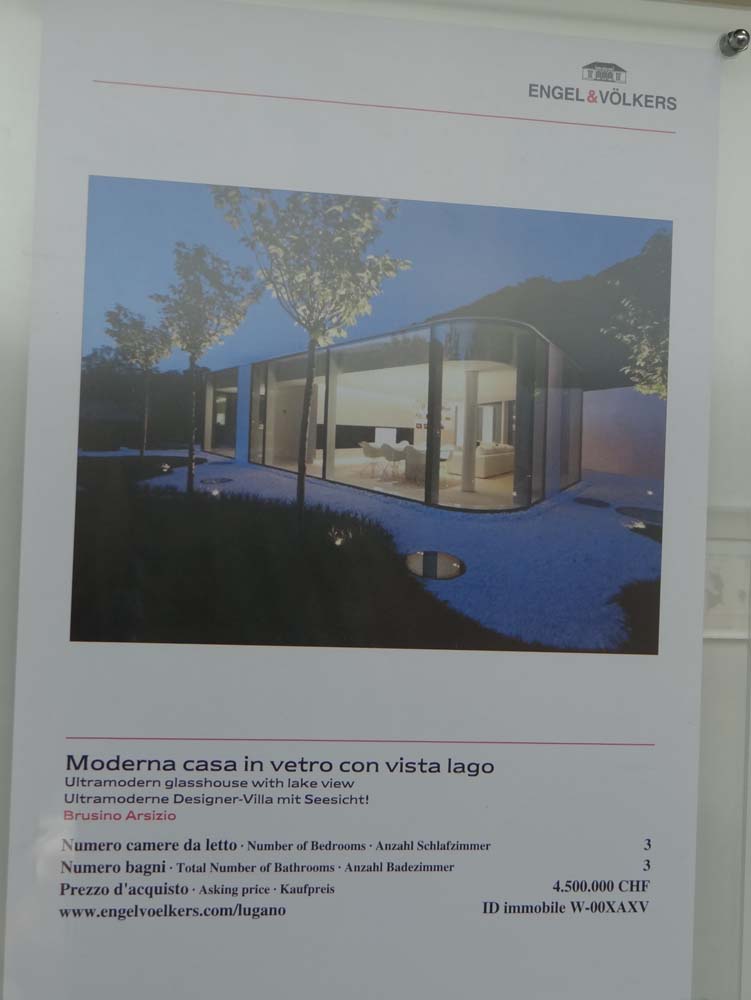 If you keep on walking up the zig-zag wooded path on the other side of the village-city-thing, you'll probably bump into the Prince out for a walk. We found ourselves chatting with a cravat-sporting chap who, part way through conversation, rolled a 500CHF note with tobacco and chuffed it, while telling us Charlie's grass-eating spelled certain rain. As soon as manners allowed, we made our excuses, relieved not to have been smited by his Lordship. Seriously though, the chap still lives in the castle, which leans out over the hamlet-town. Word is he likes to take a megaphone and shout out to his ant-like citizens below: "Oi! You there! Fetch me a bag of chips, salt, but no vinegar, and a battered sausage", that kind of thing.
Having taken in the town, in about 30 minutes, including a vineyard detour, we headed back to Dave.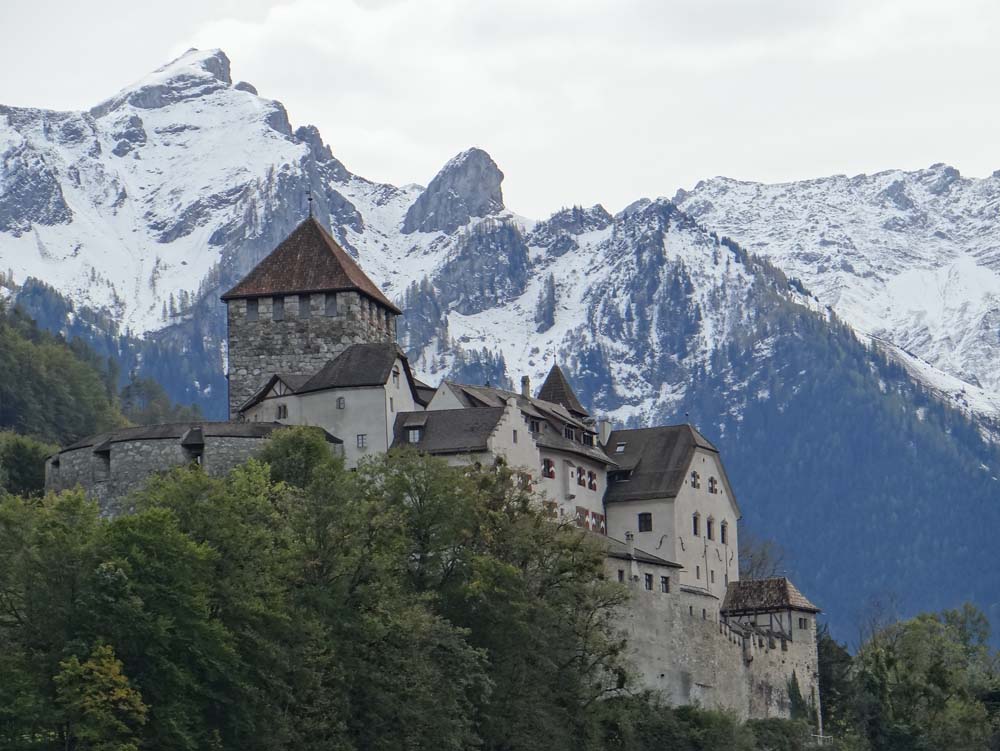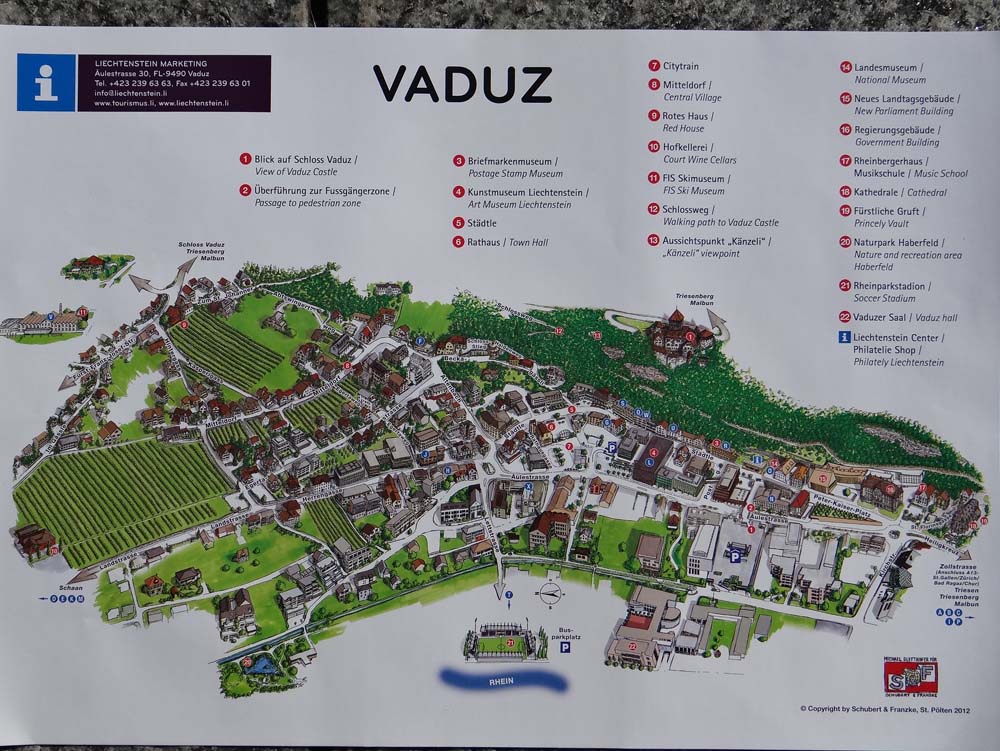 What next? A Liechtenstein tour of course. About 20 minutes later we're half way across the country in the collection of houses known as Balzers. After poking our heads into the church, and listening the organ bloke loudly tuning his instrument for a few seconds, we headed up the hill to our second castle of the day. The place was closed, so we fooled about a bit in the wind. Charlie was not amused, jowl-flapping seriously upsets him.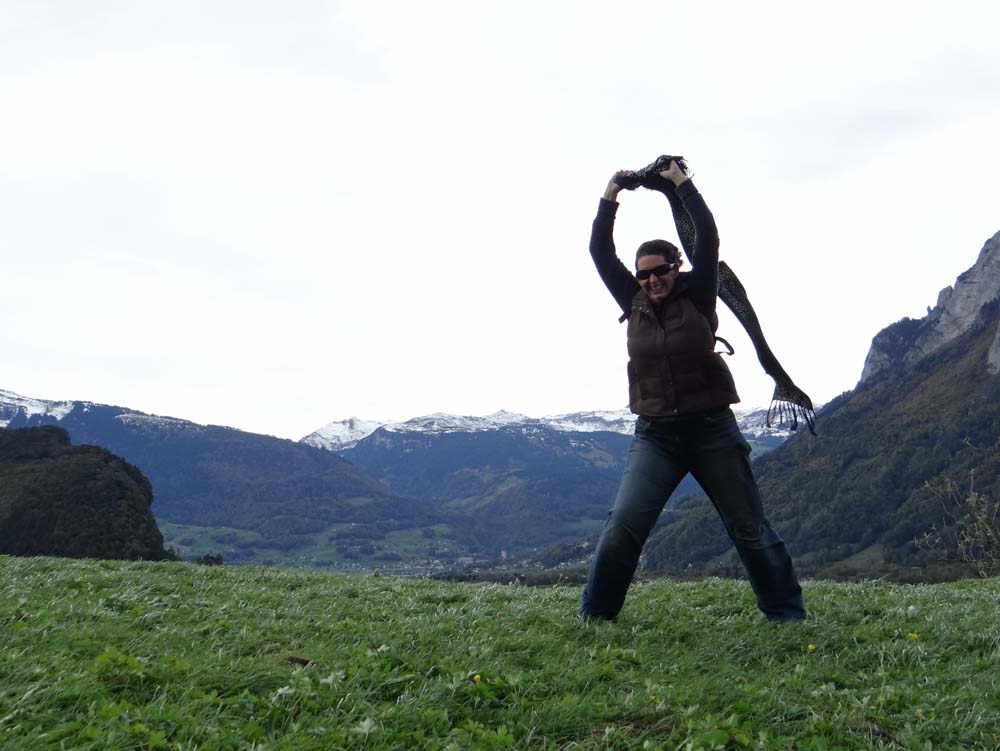 Once again, we're back in Dave, being buffeted about and wondering how long before something important gets whipped off our home and we have to dash about in our jim-jams trying to catch it. Thank goodness Ju picked up a couple of Liechtensteiner Brauhaus beers for me, Ein Land. Ein Bier. the label says: One Land. One Beer. I prefer One Land. A Crate of Beer. personally.
Tomorrow the fun begins. As I wrote this the first time (the Internet chose to delete my impish words the first time around), thick clouds were swirling around the snowiest peak in the distance, looking for all the world like the scene always shown in Mountain Climbing Disaster films before it all goes wrong. We're nervous, wish us luck.
Cheers, Jay