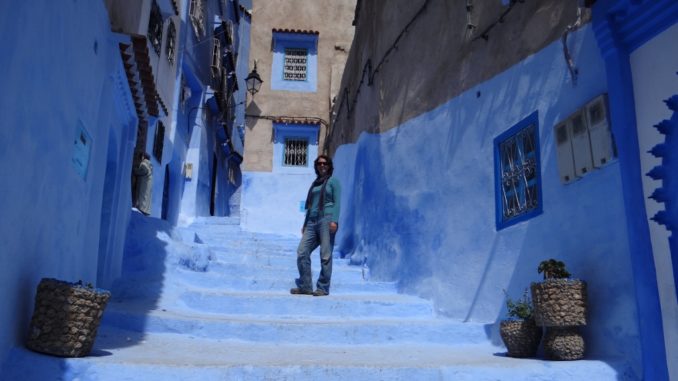 Zagan the motorhome gave us a fright yesterday, when his engine died and wouldn't restart only 60km from Tanger Med port, on our way back to Spain. With the help of a couple of local Moroccan guys, one of whom was a professional marijuana grower, we got the van off the road and arranged for a mechanic. As we're back in Spain now, obviously we got it sorted – read on folks. 
Yep, we spent last night blissfully incognito, in the car park outside Mercadona in Algerciras, which has become the free and unofficial sleeping area before and after trans-continental  ferry journeys across the Gibraltar Straight (N36.18362, W5.43774). There were perhaps 50 motorhomes when we arrived around 9:30pm last night, although most had left by the time we woke up.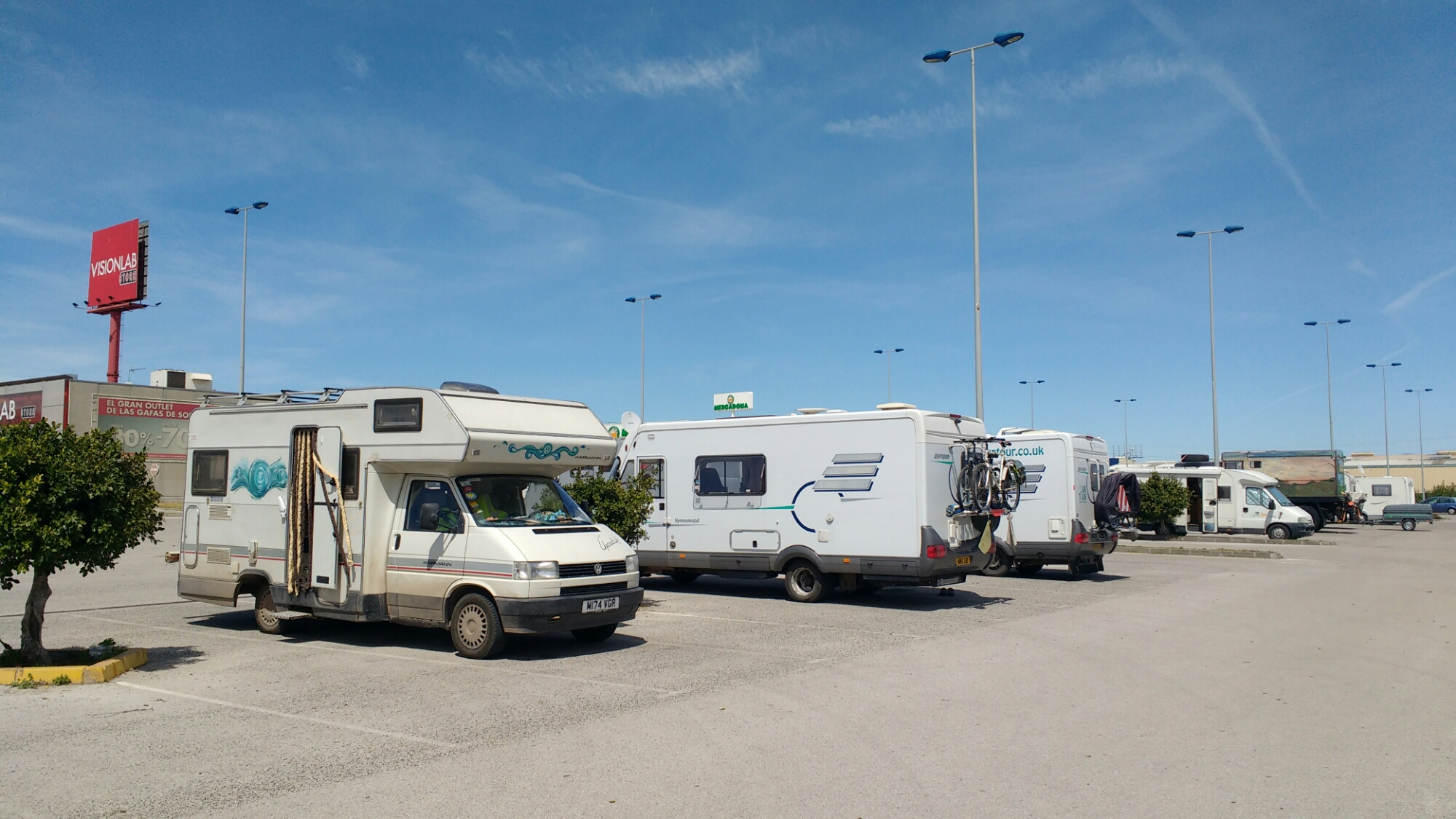 Sat here this morning it feels quite strange, disjointed. Just a moment ago we were in the deserts of North Africa. Everything felt different and now, all of a sudden, it feels familiar. I guess you can get an idea just how different to Europe Morocco is from the fact that being in Spain, a country neither of us were born in or have spent much time in, feels like home. Parts of Morocco are, as our friend Tabitha described it the other day, full-on, the intensity of the experience is enthralling. Having spent getting on for 6 months touring Morocco and Tunisia now, we're starting to get a feel for the places, but the intensity hasn't much dropped off. Every day in North Africa is a day you'll see something new. I feel proud we overcame our usual set of fears. I feel we gave the country a fair crack of the whip. And I also feel relieved that we're here, in one piece and can fully relax for a while.
Chefchaouen means 'look at the peaks'. The town used to be called just Chaouen – 'the peaks', but it seems various modifications have been made in the past few decades to the town's image, including deciding to paint the whole old town blue. It looks magnificent, both from the various viewpoints above it and close-up in the winding streets which seem dipped in pale blue ink. It is, of course, Morocco still and although it felt a little sanitised compared to many of the less touristed towns we've driven through, it's still quite an incredible place to visit. And if you want to see the 'real Morocco', just walk a km or two out of town and you'll see equally incredible sights – people picking over rubbish in the town dump, and men hacking at the earth with mattocks, on a field too steep for their horse-driven wooden plough to cope.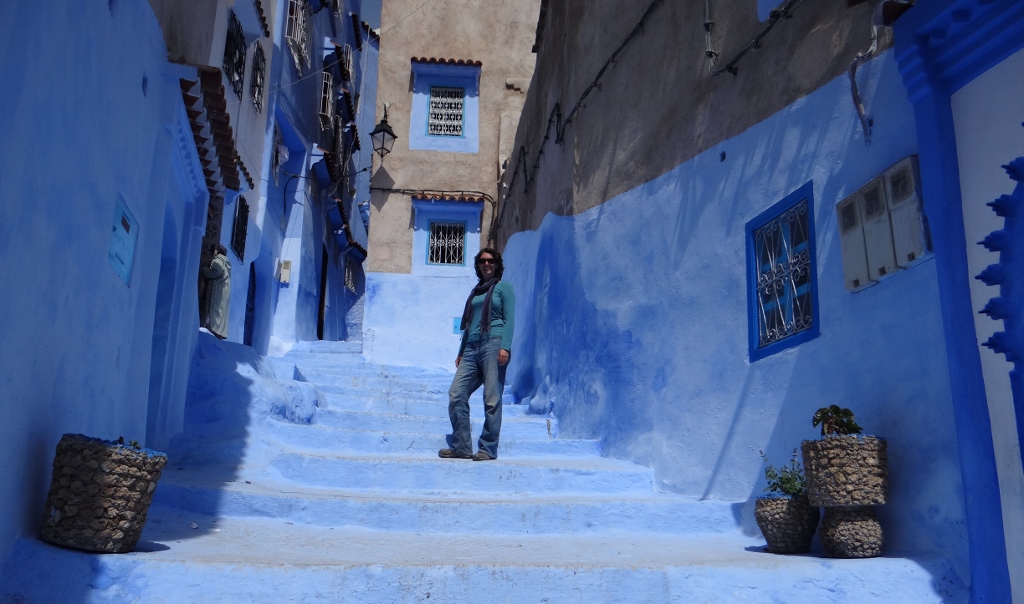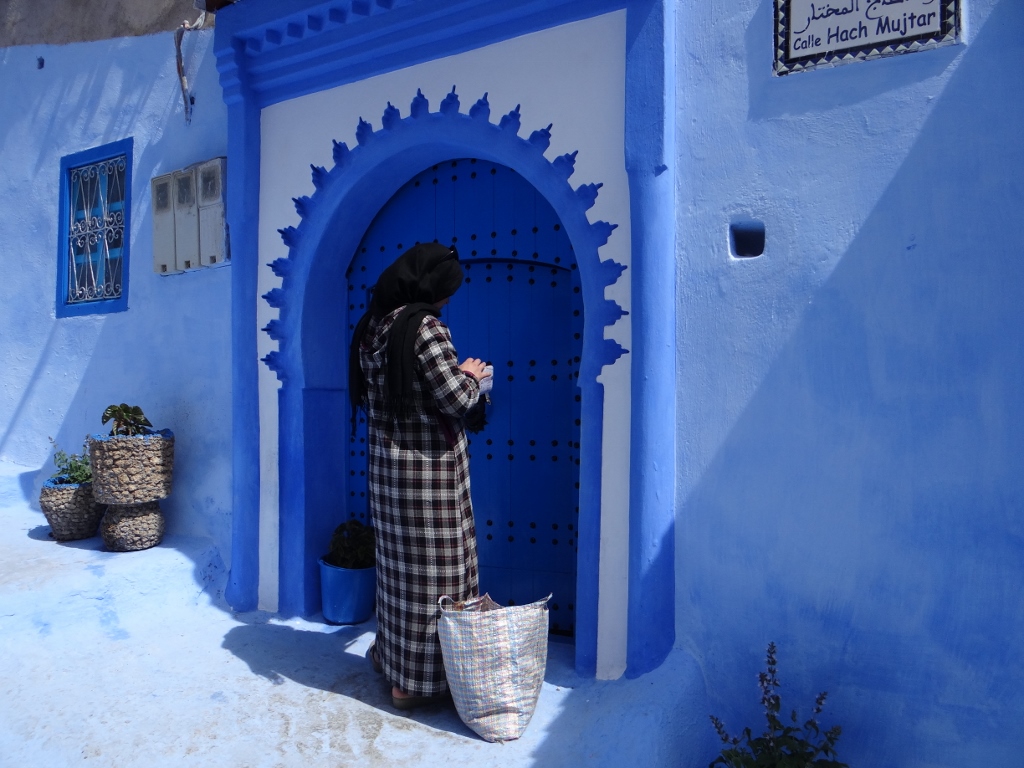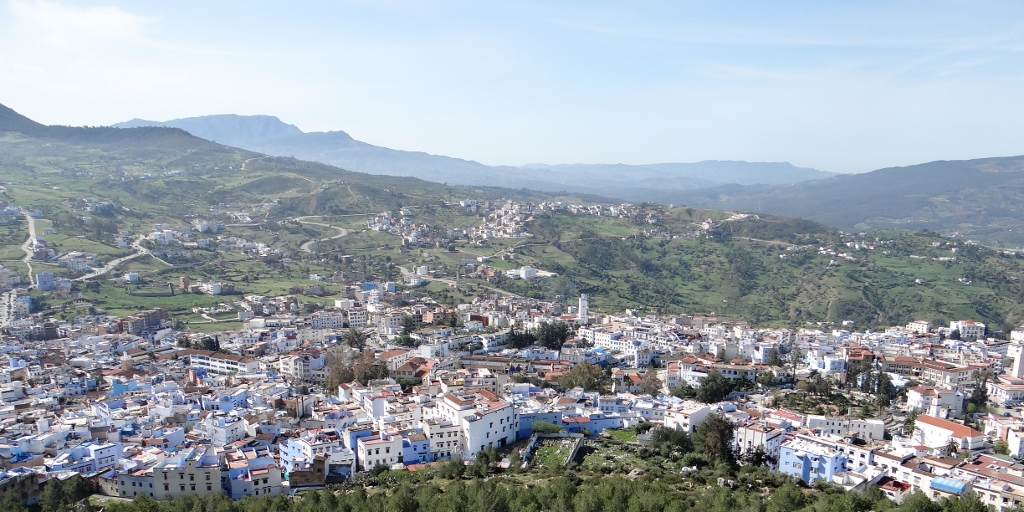 The campsite for Chaouen (the locals still call it the short name) is located above the town. It's a fairly unkempt little place but the owner was welcoming and kept traders (in other words drug dealers) from entering. The Rif Mountains are well known as a major source of the marijuana (kif) consumed in Europe, and the authorities have long turned a blind eye on the basis the plant provides critical income to the area. It you're after kif, you won't have any trouble finding it in Chaouen, as the dealers will amble up to you and politely offer it to you. The last time we were here all of Morocco was new to us, and we were freaking out a little. I found the steady offer of drugs at the time hard to deal with. This time, no problem, one of the dealers even apologised for bothering us when I explained we don't use kif.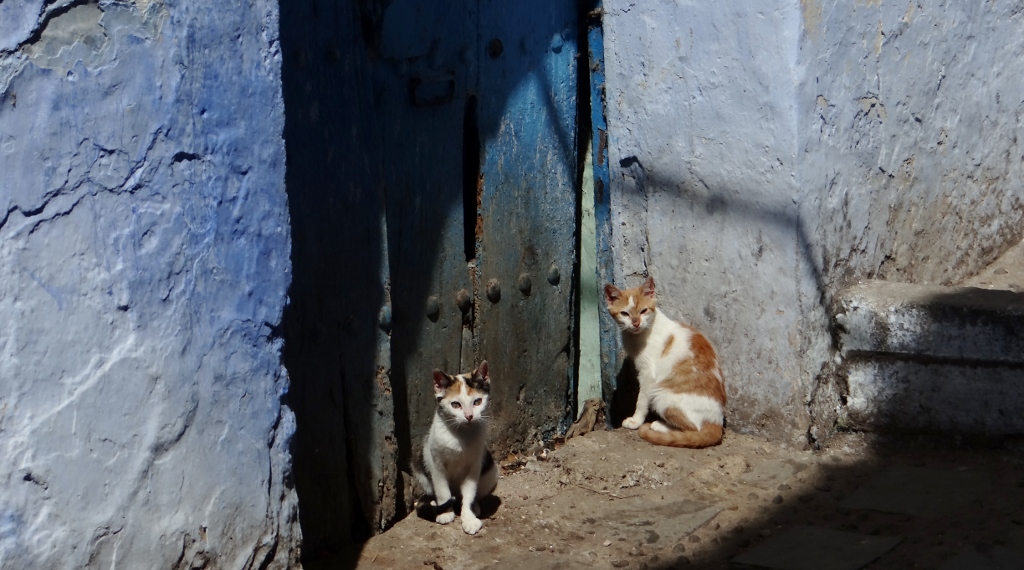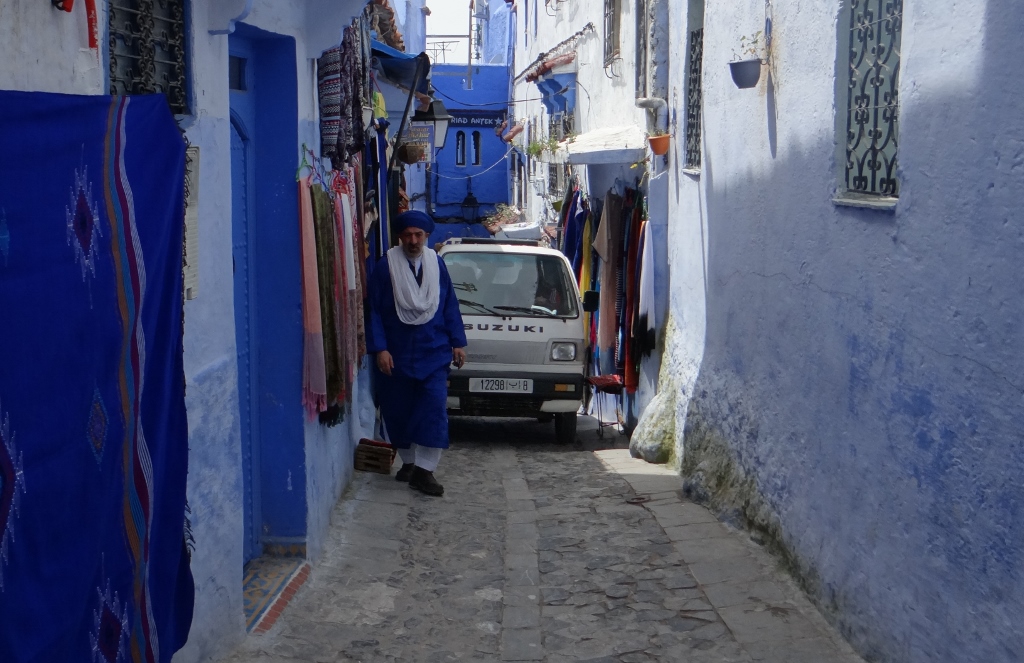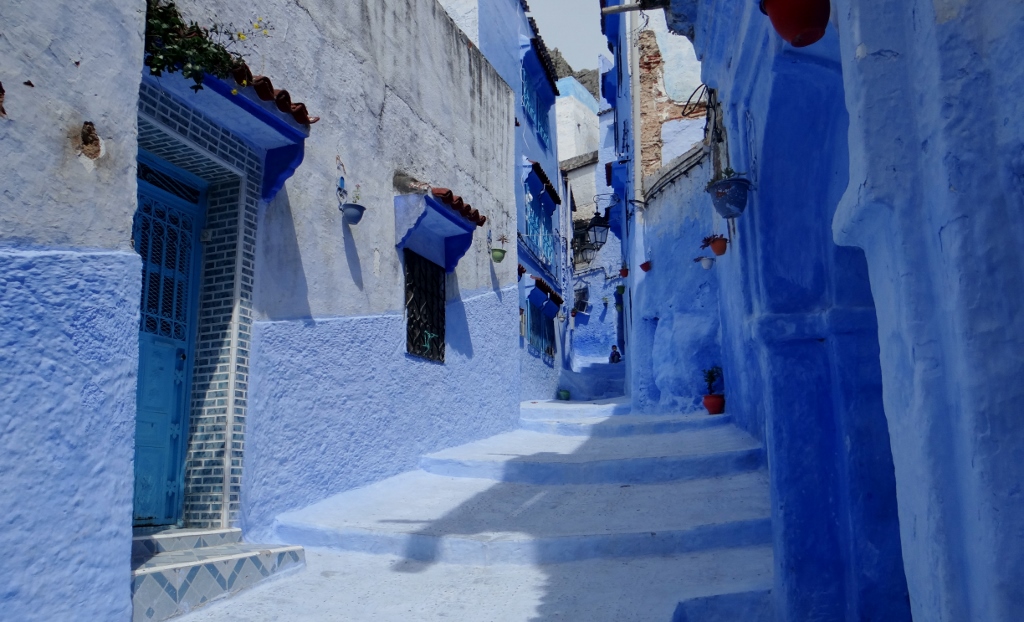 Our days there were spent looking around the town and its Thursday souk. Ju bought a camel skin handbag, on her 4th or 5th haggle across much of Morocco she eventually got the bag she wanted at the price she considered to be right! One evening we went into the old town for a meal, a table for eight as we'd hooked up with Phil and Jules, Sarah and Tabitha (who we first met in Norway) and Neil and Jacqui (who we met in Sidi Ifni). Despite being in tourist central the food was delicious and cheap (£5 each), and the service was great. Sitting eating as the call to prayer sang out from the minaret opposite, I thought to myself, I already miss this, but I'm ready to leave.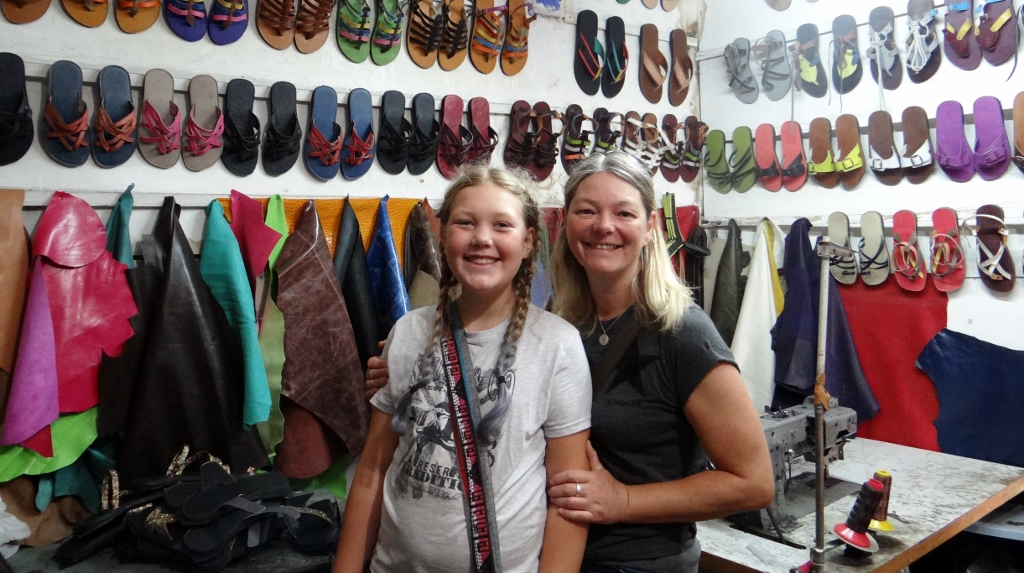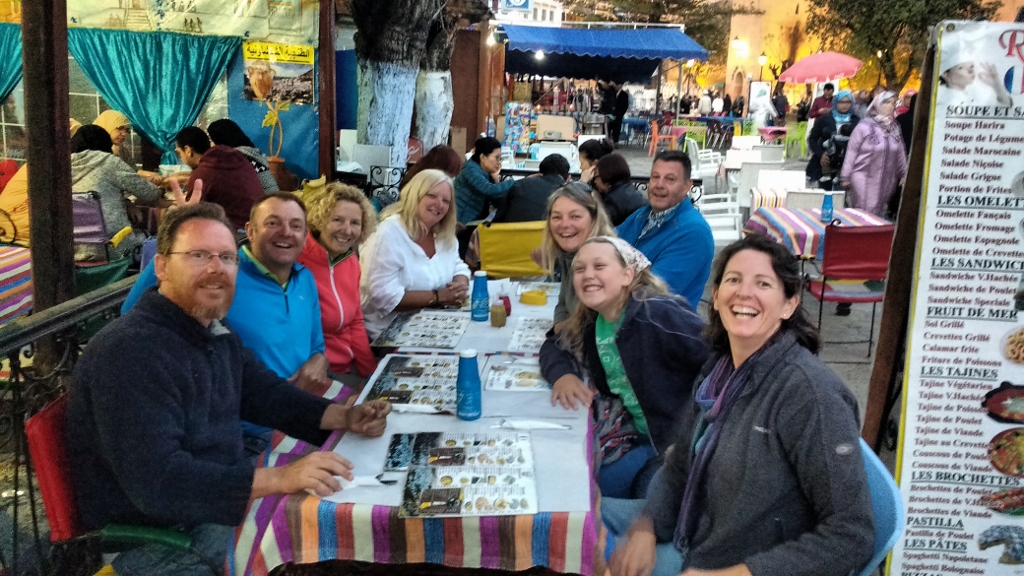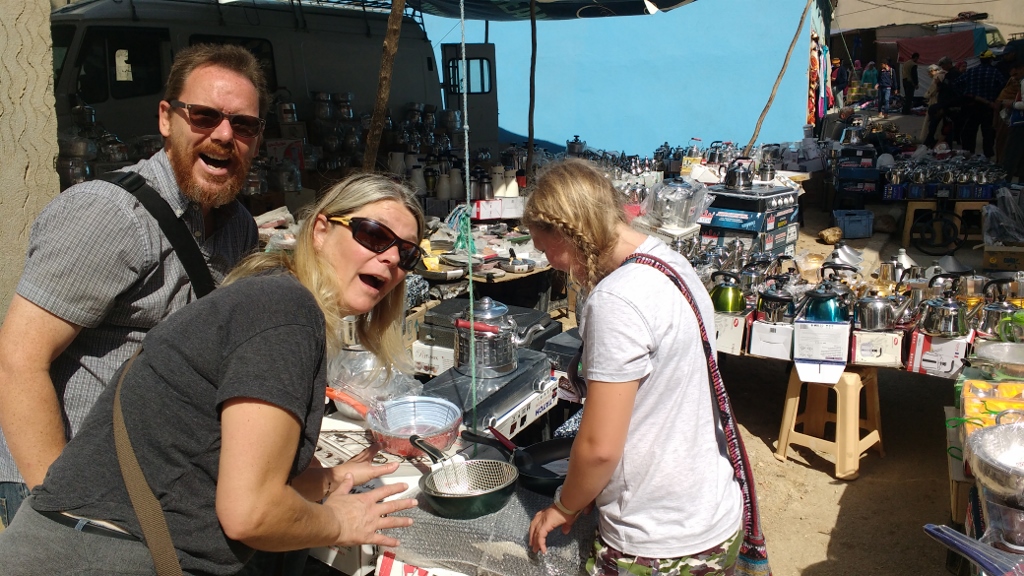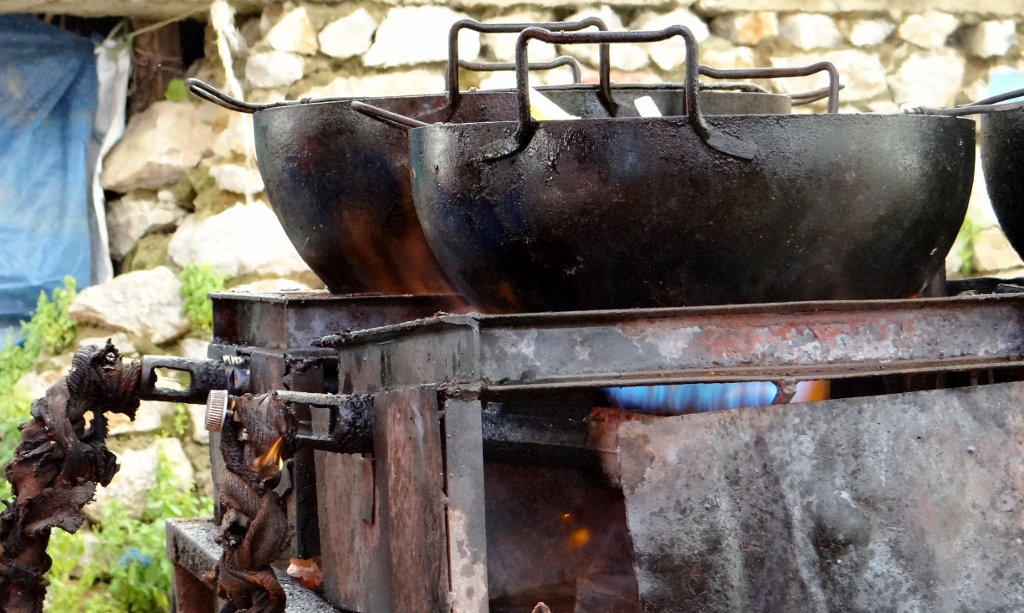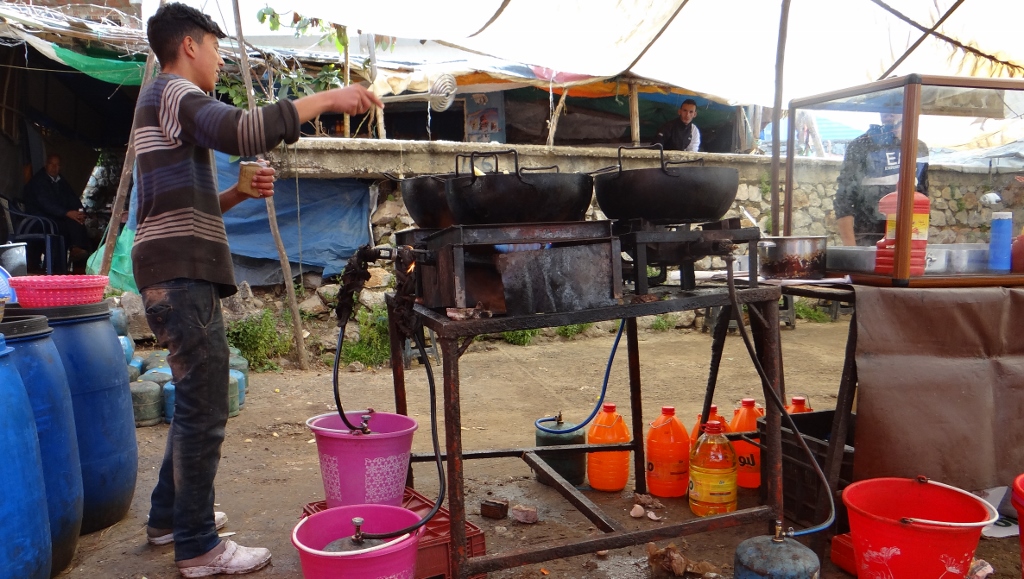 And I can't not mention Donk. It seems the campsite has a pet donkey, which makes itself welcome at everyone's van when they arrive, and is no doubt treated to a few bits of grub as a reward. Charlie wasn't impressed with his domain being trodden on, and was even less chuffed when I fed Donk a banana, but he looked vindicated when Donk took it upon himself to take an enormous frothing yellow leak on our plastic carpet. Twice. It now stinks, despite being rinsed twice. Later on we heard another camper's pit bull had attacked Donk, biting a hole in its flank which was still visible while we were there.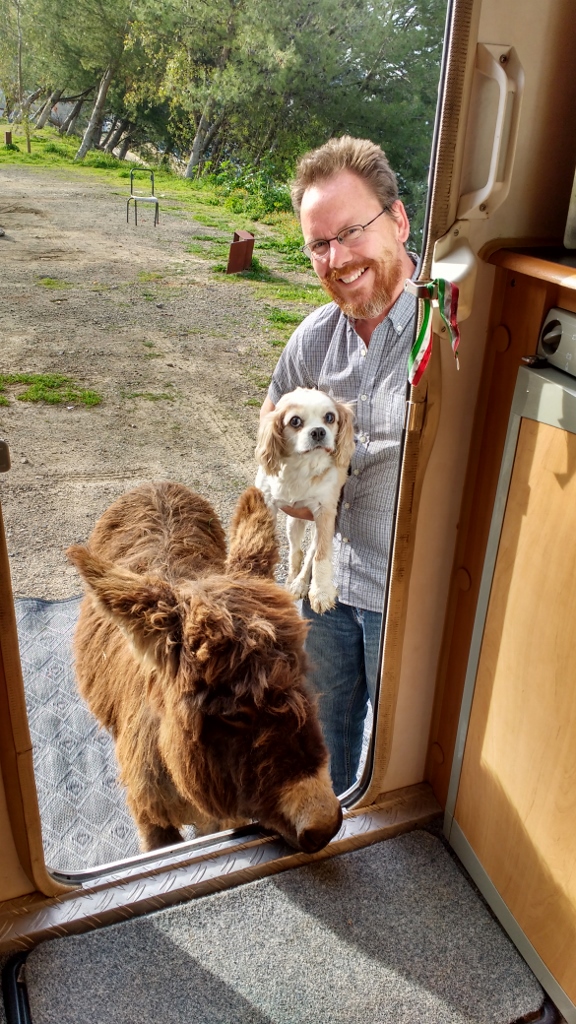 Yesterday morning the call was made: let's go. Tanger Med port was only a couple of hours to the north of us and, with open tickets, we could arrive any time and wait for the next boat. Phil and Jule's green card (insurance) ran out today so they needed to be off Africa. Ours lasts until June, but our 90 day visas weren't far off expiring, so off we went too, partly pulled along by the promise of a Sunday lunch and a pint in a pub at Gibraltar!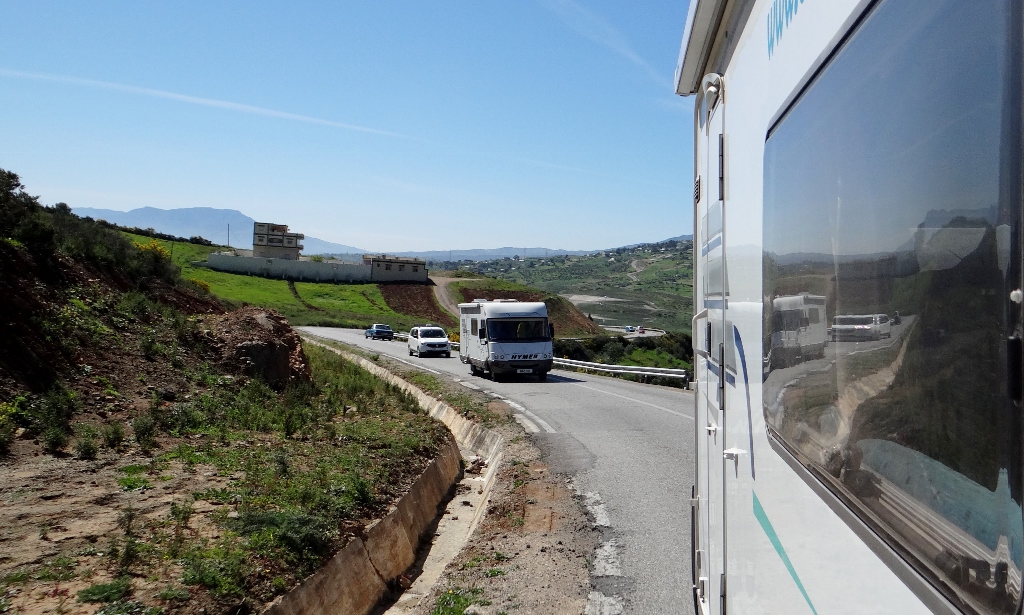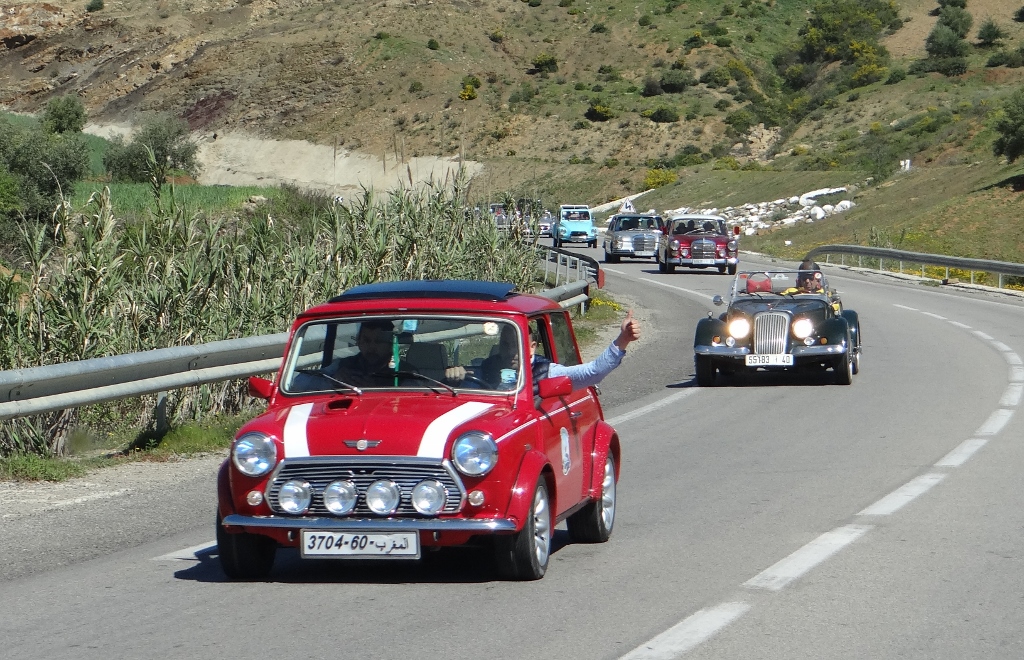 After pulling in to grab some bread, tackling one final mini-assault from the Moroccan nippers, we swapped places with Big Ben and continued the slow drive north. And then, with only 40 miles left to go, we hit a pothole and it went to pot. The hole wasn't big, and we weren't going quickly, but Zagan suddenly felt sluggish and I guessed we'd blown a tyre. Pulling over to one side a little, I jumped out and inspected the tyre: all good! Wayhey! Back in the van with traffic edging past I turned the ignition key but the engine wouldn't start. Ah. By this point Big Ben was well out of sight, and we'd agreed 3 months back that we'd not try and stay in convoy but would meet at the agreed destination, so they carried on rolling as we would have.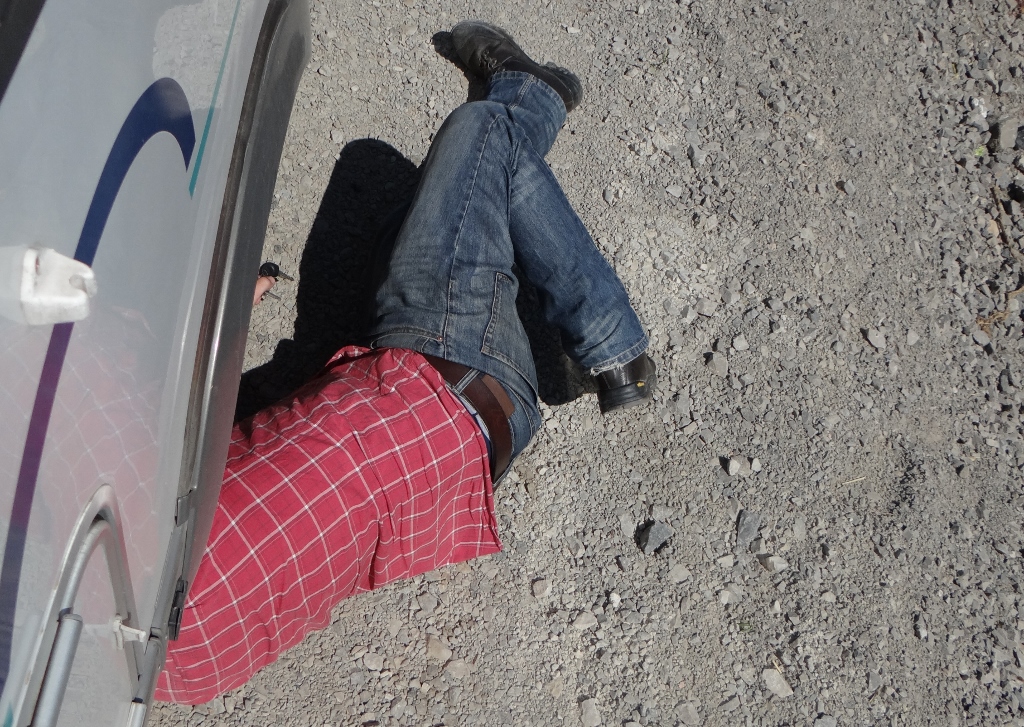 Panic. Ish. I can feel it building in me these days when something goes a bit Pete Tong, and I know any clarity of thought is just about to go out of the window. Fortunately for me, I have a Me Julie to do the thinking for me as I stand rabbit like staring out at the mountains, at impending doom! Popping the bonnet we checked for loose wires, and then took to the Internet to look for solutions. The first one which came up was to disconnect the battery and wait a few minutes, then reconnect it to reset the engine computer. While we waited the traffic suddenly became heavier, and various faces caught my eye, silently questioning if we were OK. I waved them on and gave a few thumbs-up. Reconnecting brought a hopeful moment, but no joy, we were stranded.
At this point we came to the conclusion one of us had to go get help, which neither of us much fancied but Ju volunteered until I made a suggestion: I'll just go and stand by the road. The second car which saw me stood there stopped. In it, an ancient Mercedes, were four guys who we later worked out were off to Friday prayers. None spoke English or French, just the odd word of Spanish. With a combination of hand gestures, points and squeaks from me, we ascertained that no, thanks, I didn't fancy the brown substance being proffered to me from the bloke in the back, and yes, thanks, we needed a mechanic.
Everyone must know everyone in Morocco, and these guys knew at least two mechanics who they called up for us and spoke to them in Arabic. After a long conversion where I stood at the window like a spare part, they handed me the phone, and I utterly failed to understand the rapid Spanish being spoken at me. Then the phone cut off, thankfully, and I handed it back to the lads in the car (I later found it wasn't cutting off it, just beeped a few times occasionally, for some reason). The lads picked up the conversion again, again handing me the phone, when again I couldn't understand a word, finally calling on Ju who seems to have a magical gift for understanding without a common language. After a few more phone calls Ju got an English speaking local who arranged for a mechanic to come to us, after midday prayers.
At this, the car driver and the proffer-er of illicit substances in the back left, leaving two young lads behind. They tried to help us locate the problem, but were as clueless as us, so they helped push the van down the road and onto the safety of the opposite carriageway – new tarmac which hadn't yet been commissioned. And then we went into maybe an hour's attempts to communicate with two complete strangers who only spoke and read Arabic. This was a little awkward… They were friendly lads though, and seemed very genuine, which we were very grateful for as you can imagine. I fetched a box of wine to give them for their help, and they had no clue what it was.  Thinking it was juice they started to crack it open at the side of the road, a massive no-no, even in kif country! After popping it in an opaque bag for them, we later found these guys grew kif for a living, yet I found myself in the role of full-on drug dealer (only I wasn't selling the booze). 
Throughout all of this, Ju was getting replies to a plea for help from the Hymer Owners Group on Facebook (it's a closed group, but free to join, just ask). I can't thank these guys enough for the quick and accurate answers they gave us: everyone was pointing to a safety feature which had activated, a fuel cut-off switch which turns off the diesel if it thinks the van has been in a crash. Diagrams appeared on the phone screen showing us what to look for and, in a flush of excitement and hope, we started ferreting about under the dashboard. No joy, it wasn't there, but after a minute looking under the bonnet I spotted it, reached in and click, the switch went down. Practically running back to the driver's seat I turned the key and boom, the engine fired up and I almost burst with relief.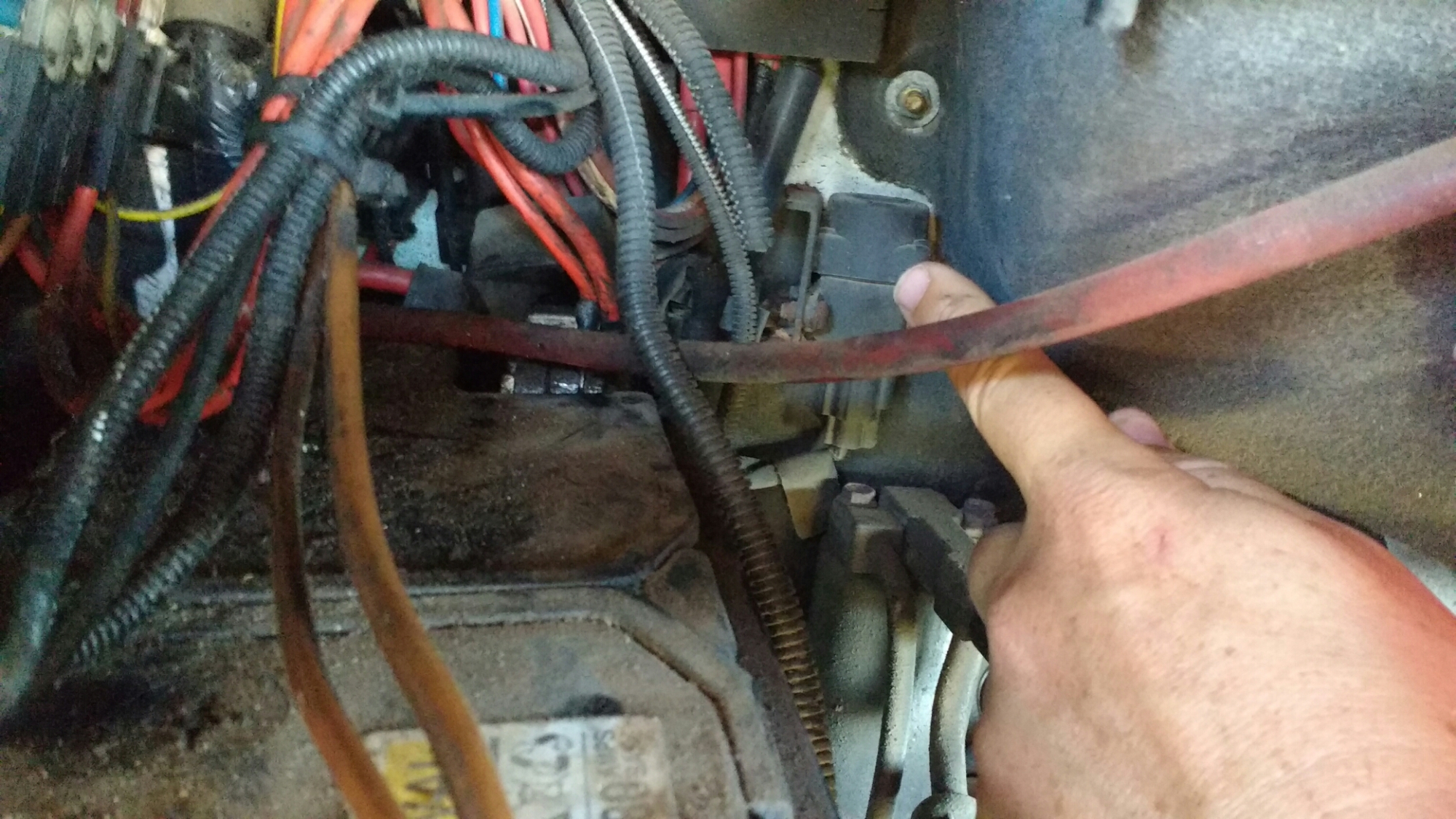 Hugs and handshakes followed! We'd been using Google Translate on the phone to show the lads what we were trying to say in Arabic, and used it to explain what had happened, that we didn't need the mechanic any more, and that we were incredibly grateful for the help they'd given us. They asked for nothing in return, and showed no sign of asking for anything, so we gave them a bar of Lidl chocolate and a few quid each, which they tried to refuse. So that's Moroccan folks for you: they look scary, the media back home will tell you they're scary, but from our experience the day-to-day people in Morocco, despite umpteen hardships I can't imagine, are as decent and honest as you could find. Moroccans: we salute you.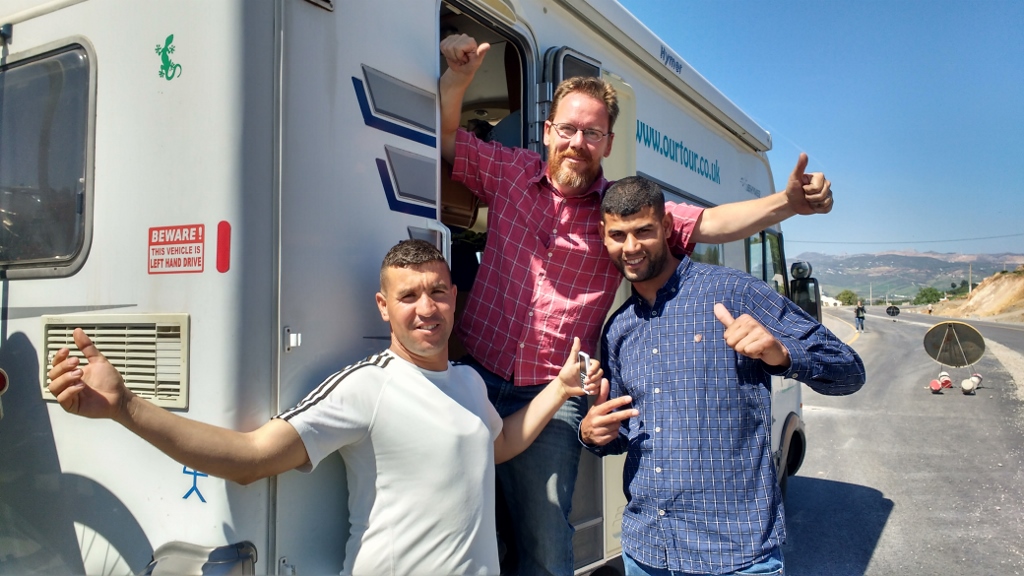 After that it was all downhill to the port, including a short stretch of toll road at the princely sum of 28Dh (€2.80). We waved 'no thanks' to the ticket touts at the port entrance and rolled in, going through the motions and ending up on the same ferry as Phil and Jules. The Whacky Races reversing about in the ferry didn't even bother me much, or even the stress of coming through Spanish customs with Charlie (they looked at the expiry date for his rabies jab and that was that, no checking of microchip, they didn't even look at him or inside the van). Nope, the adrenaline rush of a breakdown kept us both going right across the Straight of Gibraltar! Sadly we didn't spot any wildlife from the deck of the ferry, but on the plus side Phil drove like a man possessed and managed to get into the supermarket opposite where we are parked just before it shut, grabbing us some beers and a huge tuna pie for tea.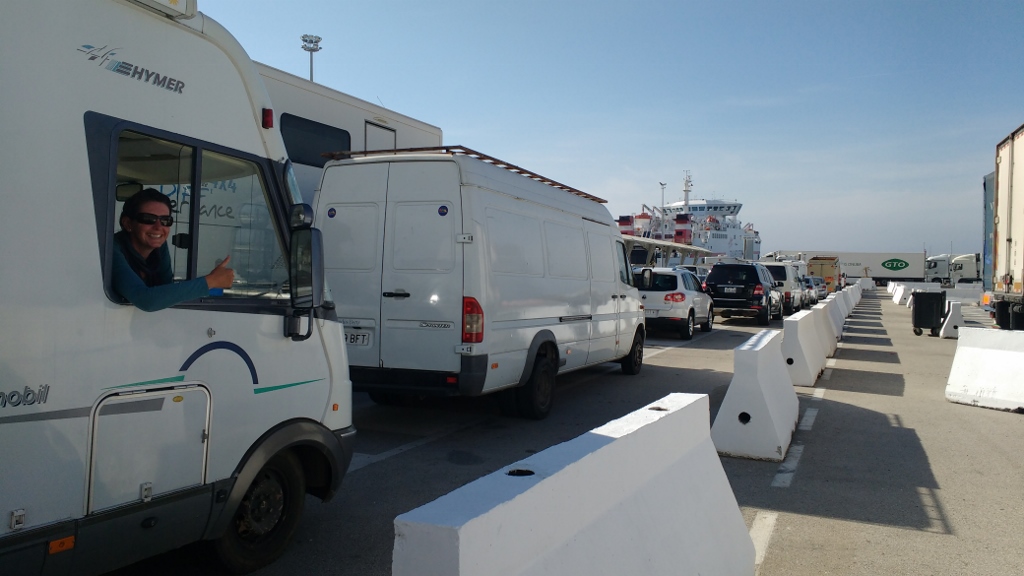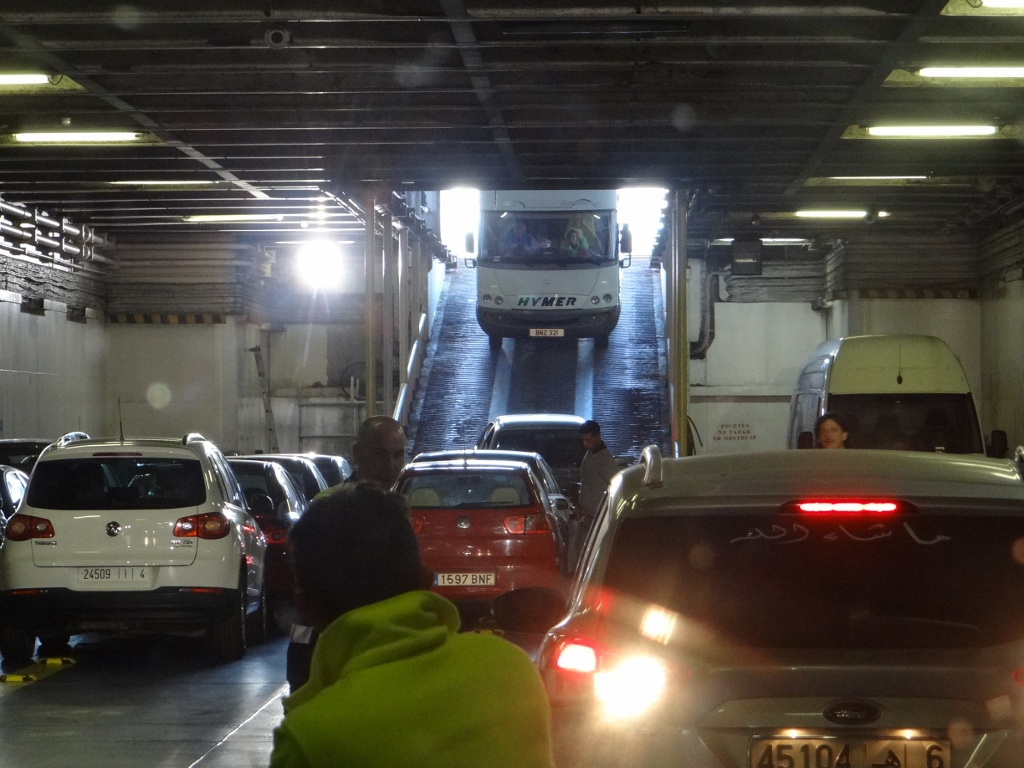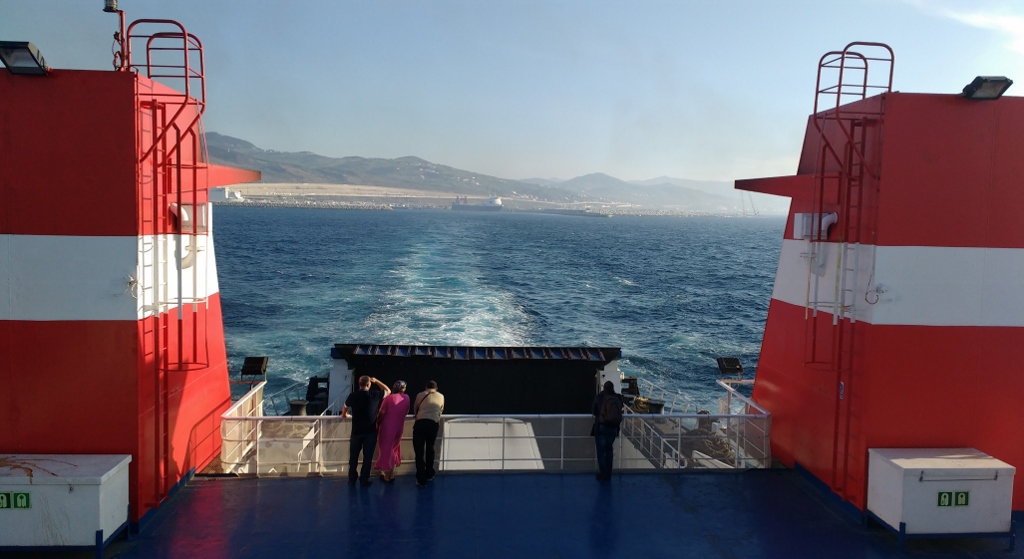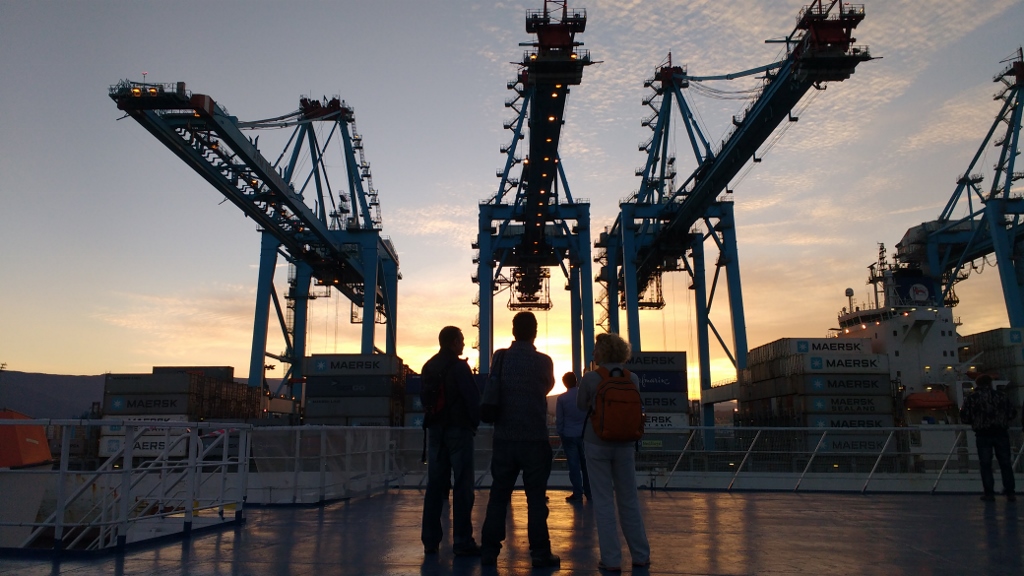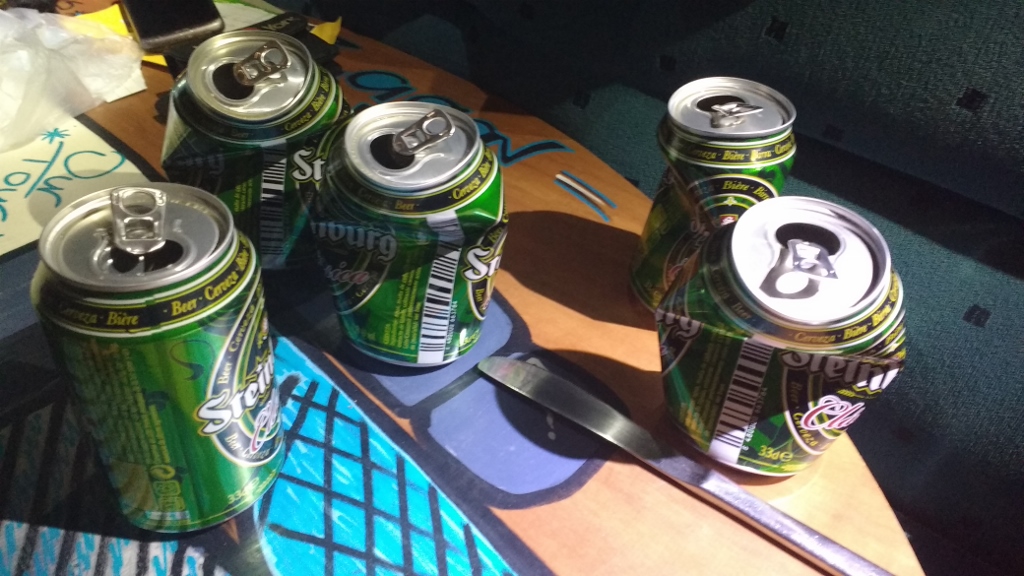 So we're back. We've a plan for the next couple of days and are still hoping to get a house sit in Spain for a few weeks. We need to update our guidebook we wrote about taking a motorhome to Morocco, and have various other jobs to do too, so we'll stay busy as we formulate a plan for the months ahead.
For those interested, the 12V problem on the van seems to have resolved itself. We **think** it may have been some connectors between a CSB-2 and our EBL which had come a little loose. We've pushed them back together and the system all **seems**, touch-wood, to be working fine now. Fantastic. I'm not much of a one for brands, but the Hymer and underlying Fiat have performed brilliantly in sometimes very tough conditions – from -10°C in the ice of the Alps, on the long roads to the Arctic and through the deserts of Morocco, bob on. The Michelin Agelis Camping tyres have been quite incredible too, dealing with some rather difficult road conditions.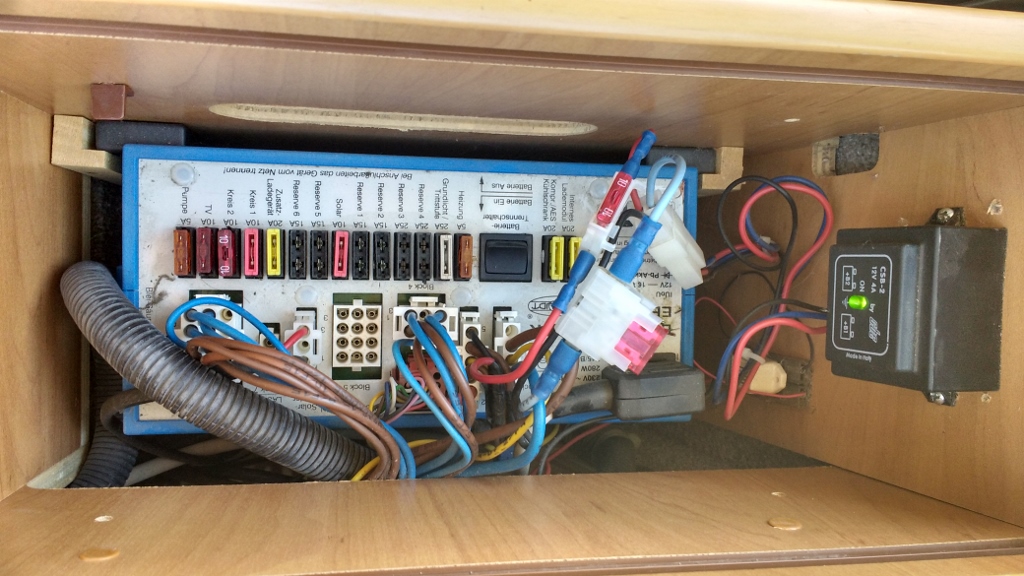 Cheers, Jay