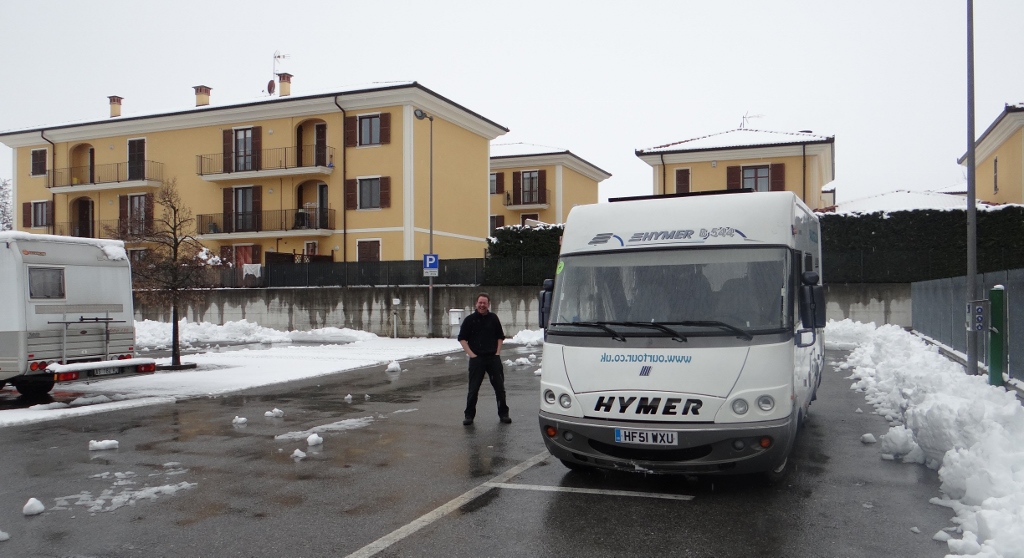 On a regular basis we get asked who we use for our various insurances. As we hate shopping around for these with a passion, I listed below who we use (and have used) and why, to hopefully save you some hours of your life!
Motorhome Insurance
When we renewed our motorhome insurance in June 2016 we switched to Safeguard, part of the Swinton Group. They really seem to understand what people doing long term trips need, so our policy has 365 travel outside the UK, unlimited mileage and green cards (third party insurance) for Morocco, Serbia and Turkey (which we'll need in January). We also have AA breakdown cover across Europe – so when our ADAC membership runs out in September, we won't need to renew it. We've heard really good reports about them from fellow travellers, but fingers crossed we won't need to use them for anything!
NOTE: When we first set off on a long-term trip in 2011 we rented out our house and didn't 'move' to another address (transfer all our banking, dvla, electoral register etc) therefore we were 'full timing' in our motorhome as we had no address back in the UK. This more than doubled our insurance premiums.
Health Insurance
In the past we went with whoever was cheapest on the internet, usually going for a 'back packer' policy as that covers long trips – which we tend to do as opposed to multiple trips. We currently have a two year policy with Alpha Insurance. Why two years? When I was researching policies I asked which would be better: two one year policies or a two year one – the reply surprised me. If you are out of the UK for more than 6 months in the previous 12 it makes getting a policy trickier. After some more digging I found this to be the case with a several providers, and as we'll be away for about 11 months of the previous 12, we've insured ourselves until we are back from next year's trip – don't know what we'll do then though. The policy we have allows for two 21 day returns to the UK, one of which we'll use in later this year to return for our MOT.
We go for the minimum policy offered, simply because we don't need most of the extras (missed flights, delayed departure etc). Health insurance for us is to simply cover us in the event of a medical emergency (that's not covered by our EHIC cards) and get us home if needs be.
Breakdown Cover
If you've been reading our blog you'll know we use ADAC (the German version of the AA) for our breakdown cover. For just under €100 they cover both us of driving anything, anywhere in Europe – so when our Smart car wouldn't start when we got back to England we called Germany and the AA turned up.
They offer loads of other services such as booking ferries, hotels and maps for trips but we haven't used any of these – when we have used them the person on the end of the phone has spoken perfect English and they have been great. They have also repatriated fellow motorhomers when their van broke down in France and got their van back to the UK too, fingers crossed we'll never have to use that service though!
UPDATE – We have heard that from 1 October 2017 ADAC no longer accept new members who do not have a German address.
Pet Insurance
Before we set off on our first trip we asked the people who we insured Charlie (our dog) with how much it would cost to cover him while abroad. The response was the maximum he could be out of the UK was 30 days. We searched around and found the longest he could travel and be insured was 90 days, so he is 'self insured', ie the money we would have paid to insure him is used to pay for vet visits.
He has visited a few vets while we've travelled, mainly for his regular injections or return to UK visit, however one time he did eat rat poison in Sicily which wasn't fun. Almost every vet or their assistant spoke English, only the Sicilian vet didn't but we needed a vet fast so went straight to the nearest, and the prices were often slightly cheaper than the UK.
Please note: we're not affiliated with any of the above providers, and although the services they offer work for us, they might not work for you. Please check the small print, and do your own research.
Cheers, Jay and Ju