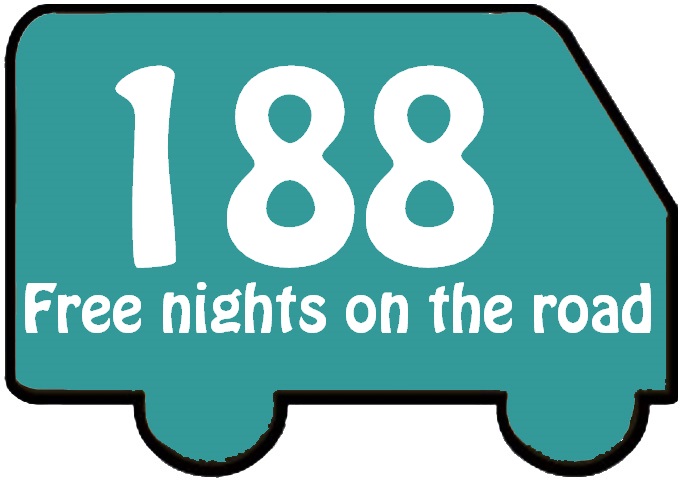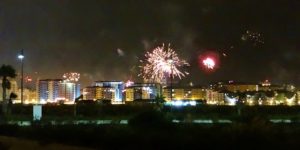 As we said goodbye to 2016 (which was quite a year), overlooking the fireworks in Gibraltar, we also said farewell to our first full calendar year of our new financially free lives. Which begs the question, how much does a year in a motorhome cost?
It's now habit to record what we spend every day as I've been doing it for about a decade. So, it just takes a bit of excel magic to see how we fared against the budget we set ourselves:
£15,000 a year for travel
Before we dive into the numbers, there are a few things I need to make clear.
1. Our spend is split into two categories. The first category is fixed costs. This covers the day to day costs we incur back home in order to get income from our investments. These costs are mainly for the properties that we rent out – insurance, repairs, letting agent fees. They also include fees for our bank to hold our shares and a regular donation to charity. Our second category is for travel spend, which we've allocated a £15k a year budget to.
2. While we have set a budget, we don't let it rule our lives, if we want to go out for a meal and eat our own body weight in raclette cheese, stop on a campsite or take a cable car up a cloud-covered mountain – we do. We don't let the budget stop us. We've met people who travel on a third the money we spend each year, but we don't need to live on such a restrictive budget so we don't.
3. I track what we spend every day in my diary and pop it into a spreadsheet (after several requests I've added a link to a blank version at the bottom of this article). The spreadsheet rounds it up for me to a weekly view against budget and a monthly view of total spend (fixed costs and travel costs) against our income. The information is all there, but we don't spend hours studying it. We'll have a quick monthly check to see that we aren't massively overspending. We don't spread/weight the big annual costs, such as MOT and service of the van across the year, so we know some months we'll be up, others we'll be down.
So did we manage a year on £15k?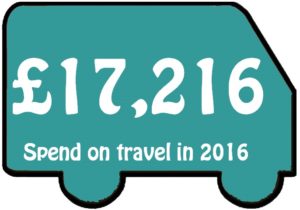 In a nutshell, no. During 2016 we spent a total of £17,215.76 on our travels.
Why did we overspend? Looking at the figures and comparing them to previous trips, the first thing that stood out was the costs for MOT and Service of Zagan (our van). We are currently in Morocco and it should be MOT time, but as we knew this unfortunate timing would happen we had it done early.
Two MOTs and full services in one year meant an extra £700 that should have been spent in 2017. Charlie the pooch also had two MOTs last year, and now has a supply of arthritis meds to take him to September this year, so his annual costs should have been about half the £500 we spent.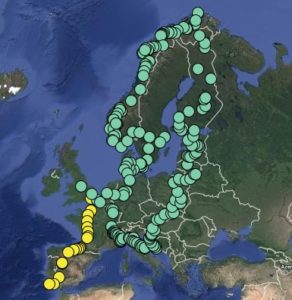 The second thing that stood out was ferry costs at almost £900. This is because the trip we took in 2016 called for around 17 ferries. That coupled with over two and a half months in one of the World's most expensive countries – Norway. I think we did well to end up spending what we did. To give you an idea of what we got up to on our travels in 2016, visiting 20 countries, then check out our round up. It's very nice to know that we could easily trim these costs by doing different trips to cheaper countries and keep ourselves well below our budget.
The nitty gritty numbers
We weren't on the road for the whole of 2016, we were at home in the UK for about six weeks. The below breakdown shows where we sent our nights: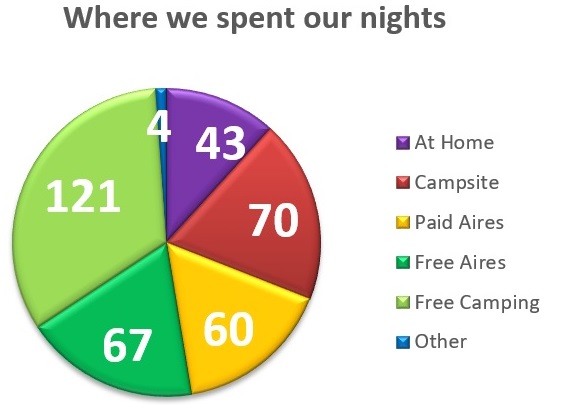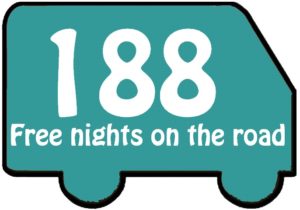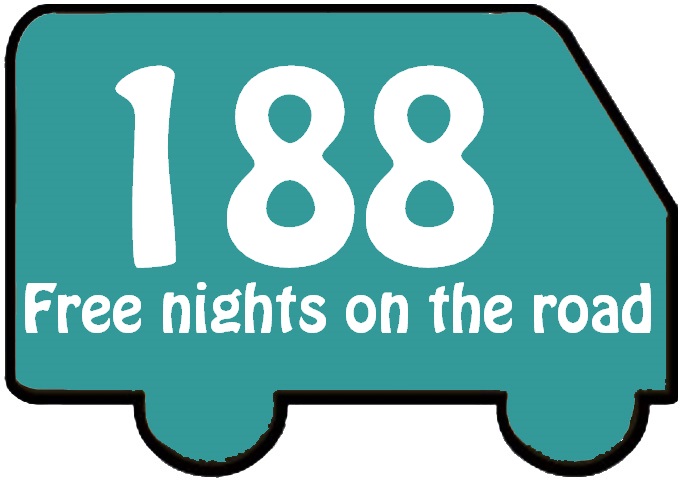 The number of campsite nights is quite high for us as we spent time in Croatia, where free camping is not allowed. We also took time out on our trip and treated ourselves to the odd week in campsites as a little holiday – it can't all be work, work, work!
Still we managed to get quite a few places for free nights, either aires or free parking, which always helps to keep our costs down.
Year in a motohome cost break down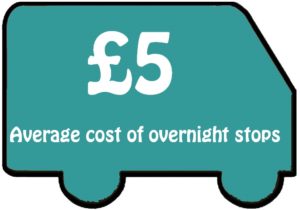 EVERYONE IS DIFFERENT.
These are our numbers, yours will not be the same. My best piece of advice if you are thinking of doing something similar and want to know how much you will need is to start tracking your own spending. That way you will know where your money is going and what things you like to spend on.
Caveat aside, when planning our trip I was always interested on what others spent, and so here are our figures: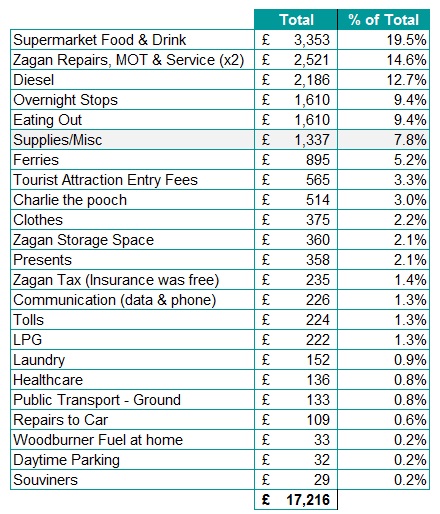 I've listed the actual cost and a percentage of the total cost, as you may find you spend more or less than we do. We also have a lovely category that is a catch all for stuff that we can't squeeze into anywhere else – Supplies/Misc. To give you some idea of what things we totally forgot about when setting up our spend categories things included in there are:
Maps and travel books, ACSI card, haircuts, batteries, shoelaces, bike accessories, hobbies (fish lures and suduko books), outdoor gas cooker and gas for it, toiletries, USB sticks, phone mount for dashboard, tea towels, TV for Zagan, Go Pro, paint brushes, wheel trims, lighter fluid and much, much more.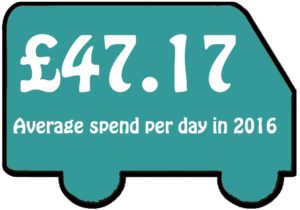 So that's pretty much it. I know when we've published our costs in the past folks have got in touch saying 'oh I've done it on way less than that'. That's fine, all power to you guys! As we've noted above, the amount of money we spend is linked to our own sense of personal satisfaction with life, and that's going to vary between individuals. We travel our way, doing what we want, when we want. So it may cost a bit more, but we're still spending less than we are earning from our investments, so our lifestyle remains financially sustainable.
Ju x
PS – after several requests for a blank copy of the spreadsheet we use, I've taken out all of our monetary data and added it below. Taking out the data may have broken some links, so I'm not sure if the weekly and monthly round up sheets will still work, or the drop down menus.
Click on the link at the bottom and you can download it to your PC. Hopefully this will give you the basic idea of what we track, but as everyone is different I'd strongly recommend building your own.