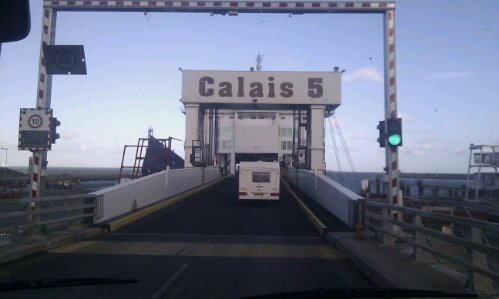 Dave the motorhome is on his way to Giltbrook Fish Bar, our local chippy.
Our ferry crossing was in a 'medium swell' as the captain called it, but even with ginger tablets it was enough to make me feel a bit woosy.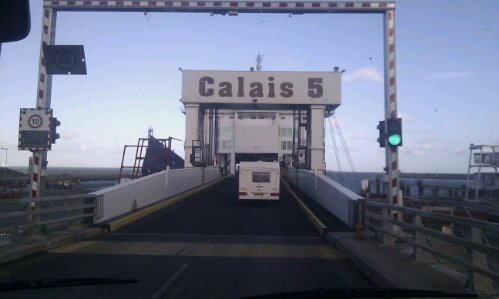 Back in Blighty I constantly chirp 'drive on the left!' to Jay, but he only drifts the once and it was a quiet road so no one noticed.
We easily slip back into an hour behind, miles instead of kilometres and funny English money. The motorways are the busiest we've seen for ages and we witness passers by helping a motorist in an overturned car on the other carriageway, and get our own police escort!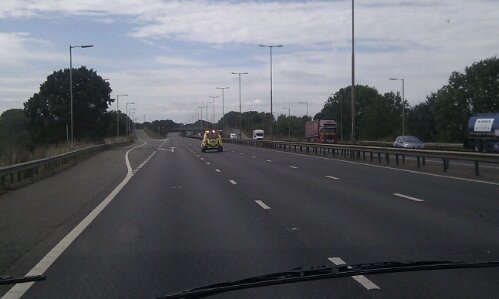 Which in reality was us at the front of a rolling roadblock while debris was cleared. The roads are bumpy, and a bit tired looking – not the neatness of Austria and Bavaria.
We listen to English radio, Radio One plays noise – maybe we're finally too old for it – and Radio Two is all talk. So on go our trusty tunes to while away the hours.
As we reach Nottingham our fuel light is on. Balking at the cost of diesel we just put in £10 to get us home, the fuel light stays on!
A quick detour takes us to my parents for a welcome catch up, we haven't seen them since Benidorm. But time catches up with us and all too soon we're back on the road heading over to Jay's parents who we haven't seen since October last year! We get a welcome fit for the Queen!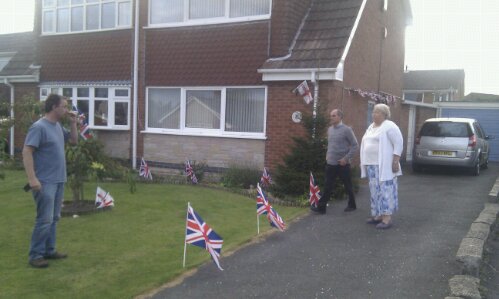 It feels strange, like we've hardly been away. Everywhere looks the same, the traffic jams at rush hour are in the same places, only this has to be one of the longest commutes home.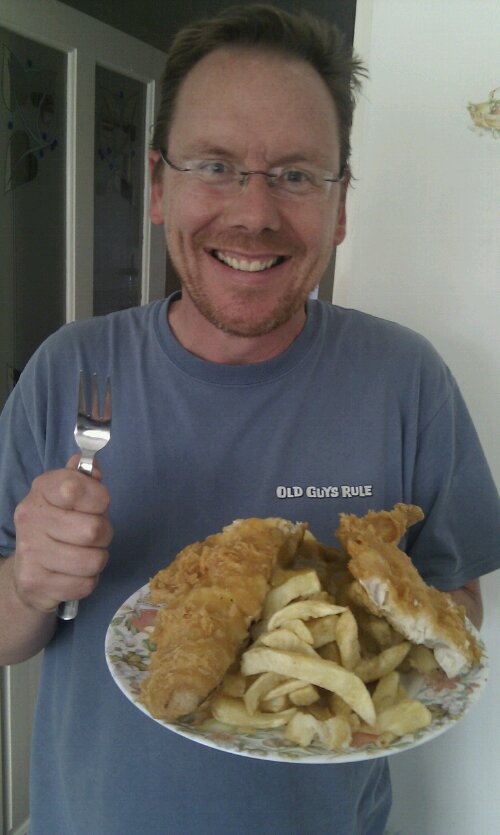 Our updates may be a tad intermittent over the next few days as we catch up with people, but we'll be back to normal daily service from the 26th September, so don't forget to check back then!
Ju x