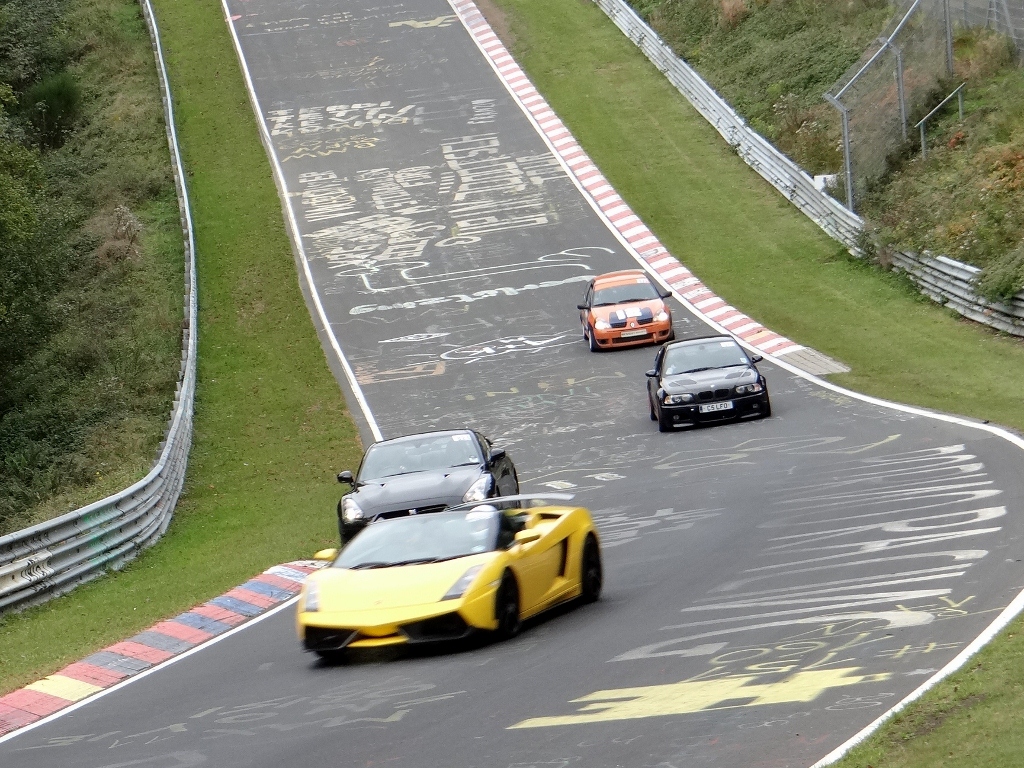 Dave the motorhome is tucked away in a lay-by (N50.37959 E6.94568) in the town of Adenau which has the Nurburgring running through it!
It was cold last night. We had the heating on for a couple of hours, as we figured it would be cheaper to run the LPG heater than to pay for electricity and put the halogen one on – the sign on the electric box said something about 50c for 100wh – which didn't sound like much to me seeing as it was 50c for three hours at the last place and 100wh would run just our heater for less than an hour. Still with our external thermal screen on Daves cab and our thermal cover over the skylight and the heating on we were toasty. We slept like logs once the funfair people had stopped packing up the rides – they do work late hours.
With all the thermal screens on Dave it was pitch dark when we woke up this morning at 9am – it must have been the noise of the other motorhomes going that finally roused us from our sleep. After breakfast, showers and dog walks we got on the road and headed east towards the Nurburgring where we were meeting our friends Jon and Anne.
We arrived just before 1pm and had a quick bite to eat before Jay and Charlie went on a walk around the track while I stayed in Dave keeping warm and watching all the people who had come to watch cars going around the track taking photos of cars in the car park – one in particular, which was very low and sporty, although it was black and my Dad always said black cars are a nightmare to keep clean as they streak very easily.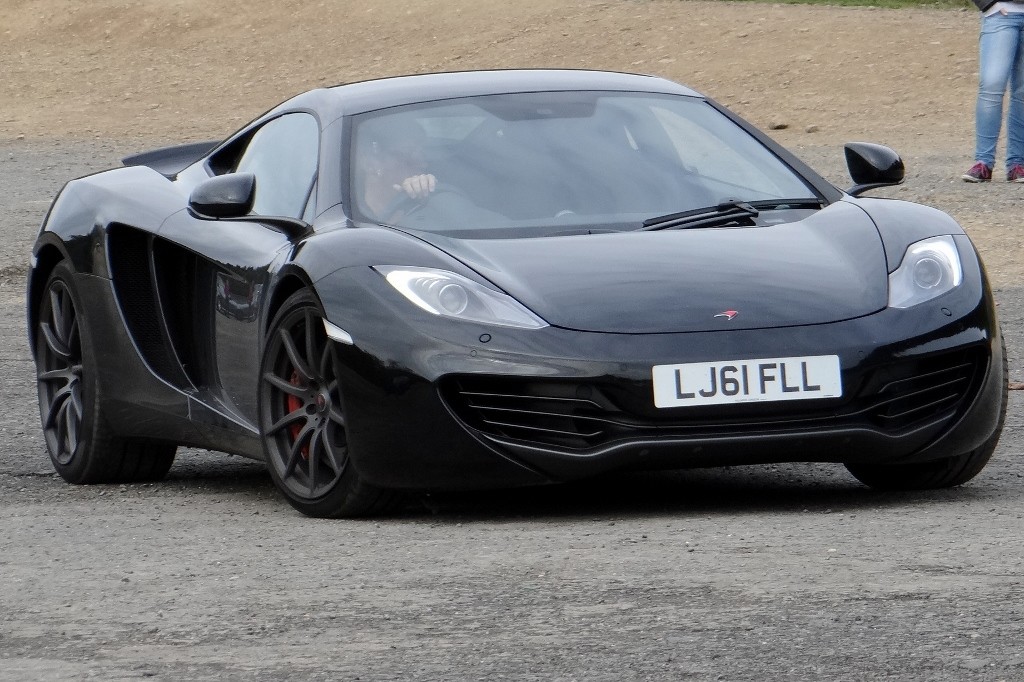 OK now is the time to confess, I know very little about cars, so most of what was flying (and crawling) around the track was lost on me, but I did like the ones that sounded good – like the one above from the car park – and the ones that looks like real racing cars. The fact that we're driving around in Dave might make you realised that I go for function over form generally – let's face it Dave's not the best looking motorhome out there, but he works perfectly for us.
Back to the track. Charlie arrived back in Dave with very muddy paws just before Jon and Anne arrived in their Porsche – as they are petrolheads and are heading for a track day at Spa in a few days. Fortunately today was a track day at the Nurburgring so no matter how much he begged Dave was not getting a go. In fact even if it was an open day we'd have to think twice, as a rule we don't do toll roads and at €24 this one is one of the more expensive.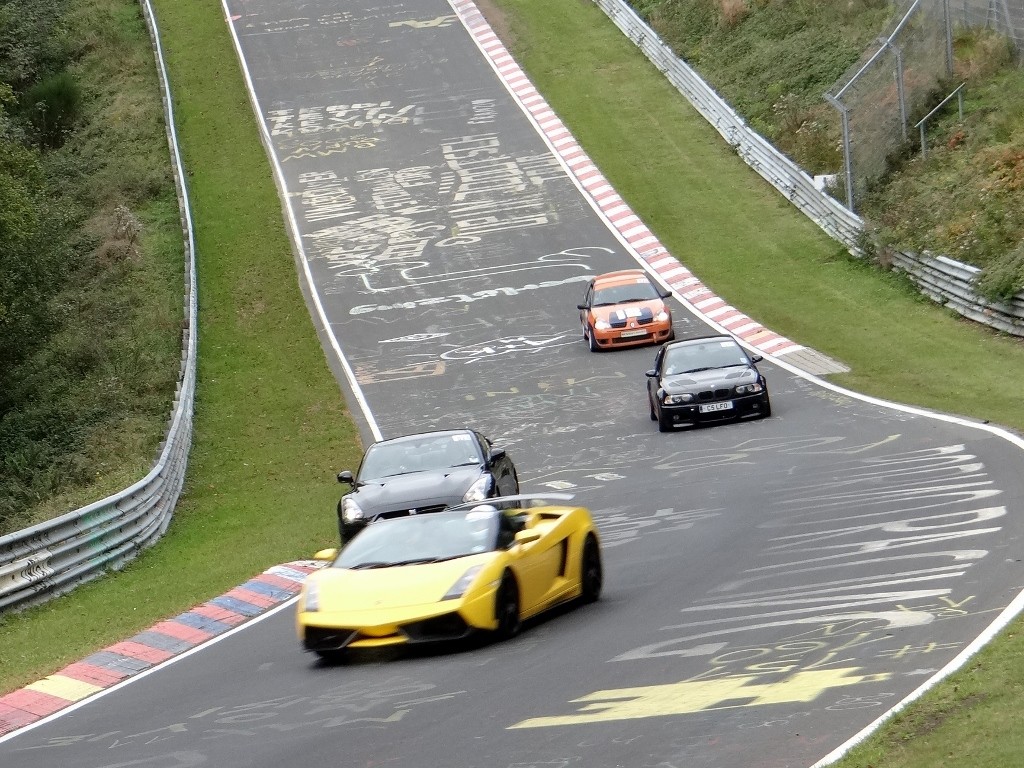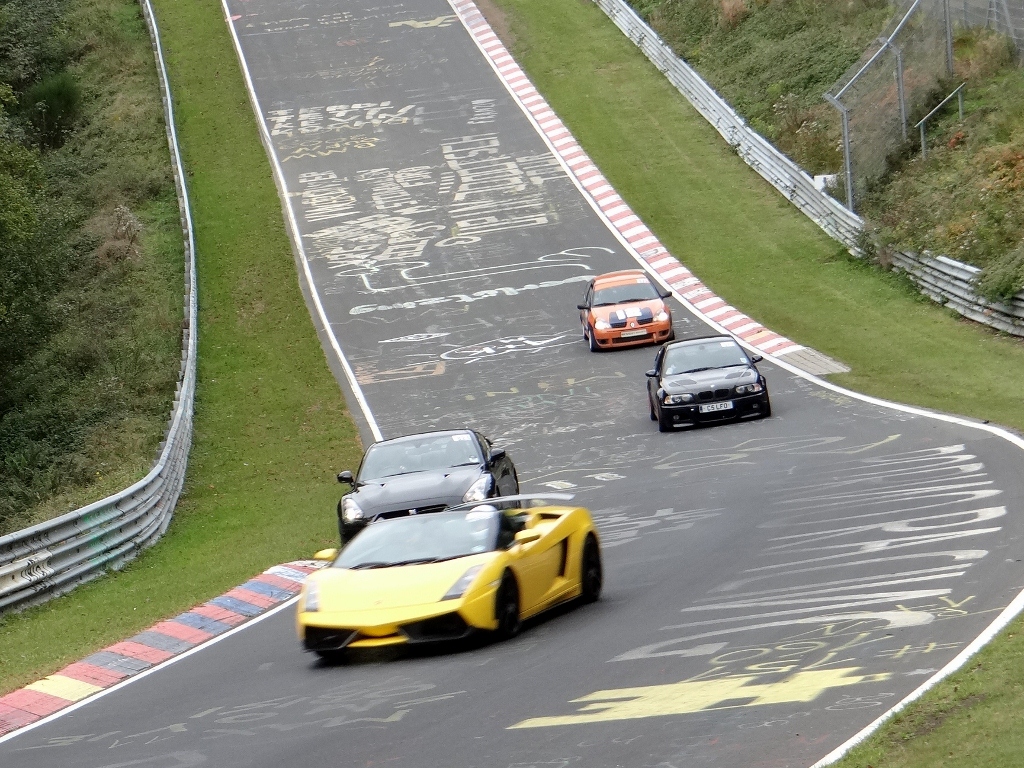 We sat in Dave supping a cuppa and watching a few million of pounds worth of motor squeal past, before heading out for a walk around the track. We walked up to see where Jon had his big 'off' on a motorbike a few years ago and stopped to take a few snaps of the motors going by – as you can see I focussed on getting as many in shot as possible, preferably a brightly coloured one or one with no roof – my criteria for good motorsport photography!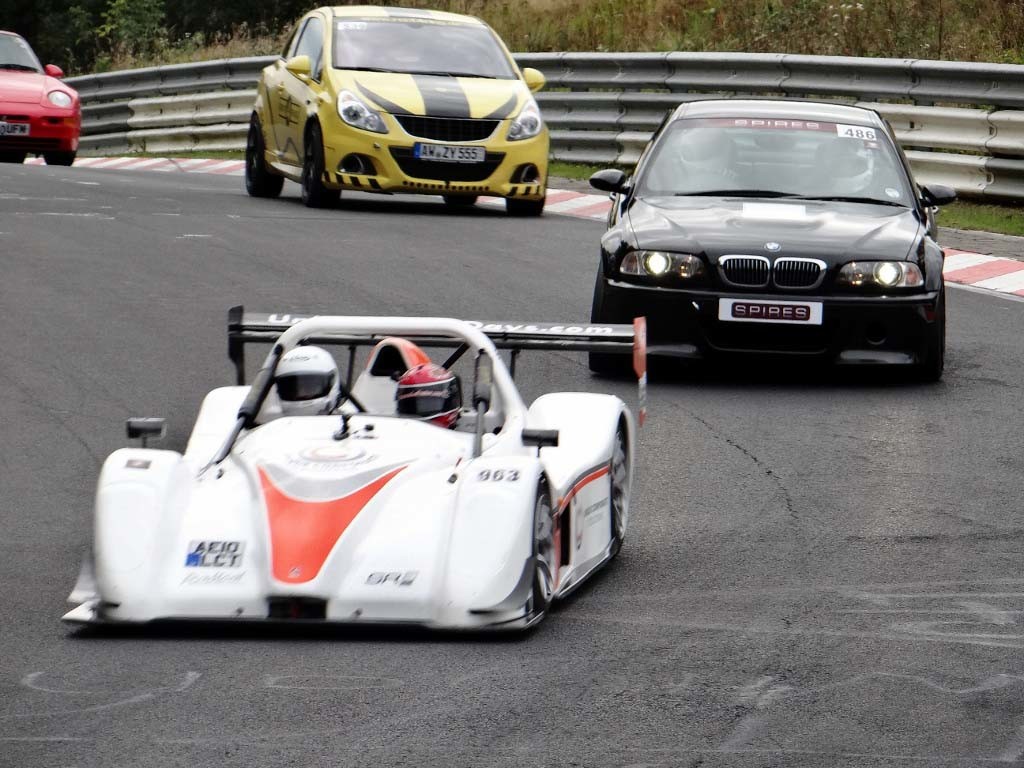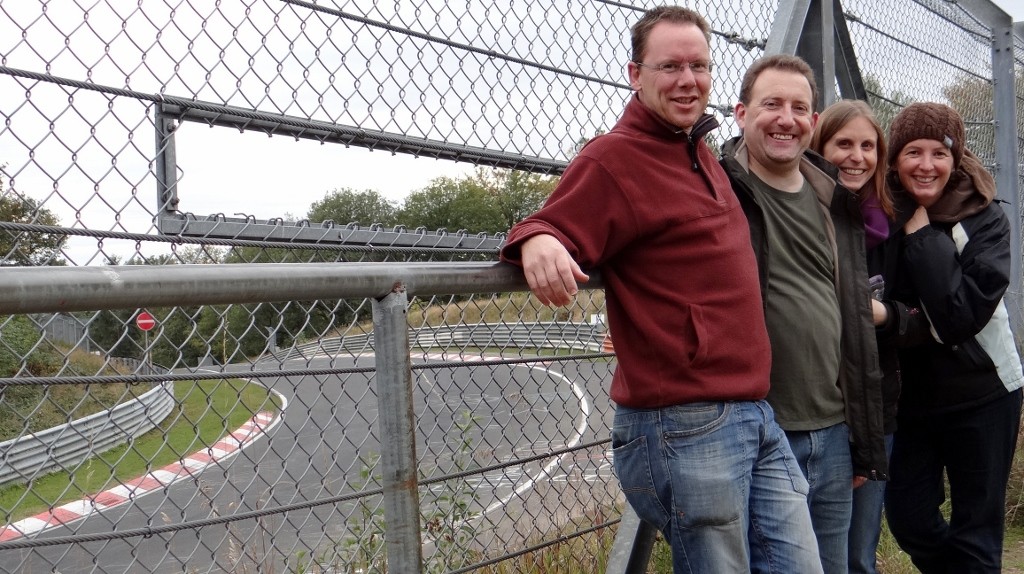 Around 4pm we headed off to Adenau to check out a Stellplatz at one of the local hotels, unfortunately when we arrived there were no signs. Checking with a man at the hotel it was full so the car park would be heaving too, he suggested a campsite about 10km away. Our plans were to meet up with Jon and Anne (and around 50 of their friends!) in Adenau for a meal, so we drove up and down the town scouting out potential sleeping spots. The fast food place wasn't a goer and Lidl had a 1hr time limit on the car park. Tourist information was closed, so we opted for a rather wide lay by into which another camper has now pulled up and as a bonus it's only about 500m from where we're eating tonight – winner!
Ju x