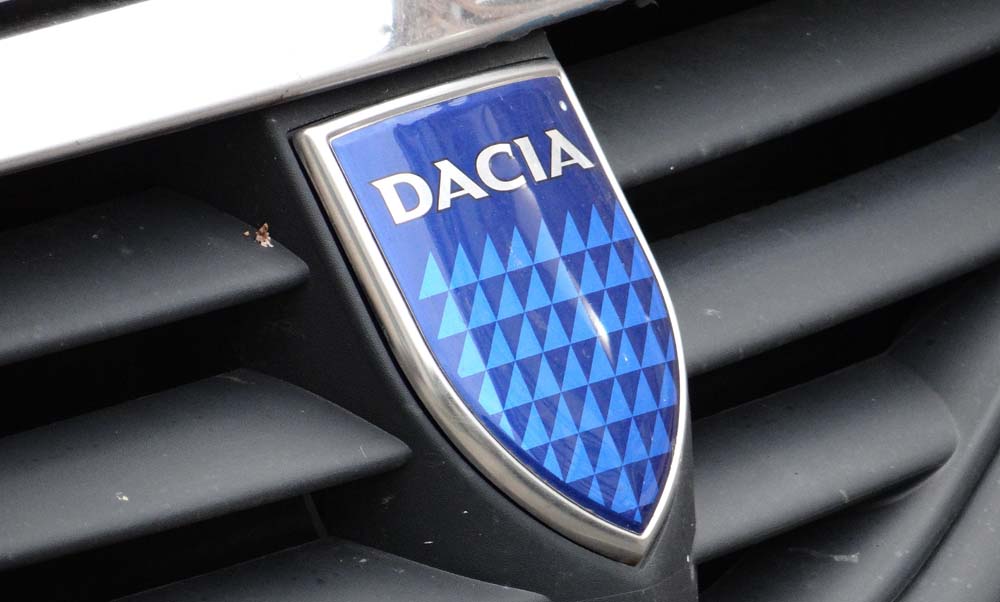 Dave the motorhome's in a campsite! Yeah, we've coughed up an entire 50 Lei (£10 or €12, inc electricity and WiFi) a night to stay in Camping Aquaris just 200m from the centre of Sighisoara, a medieval town in Transylvania where the man said to inspire Dracula, Vlad Tepes, was born. The campsite is, to be fair, more of a motorhome aire (N46.22301 E24.79628). It's a secured grassy enclosure into which more and more motorhomes are slotting themselves as I type. A German couple have just pulled in next to us with a delightful little puppy they rescued from a bin, and two other friendly pooches. When we said they had more dogs than people, they told us they'll soon have four dogs, as they off to the pound to buy another for friends back home.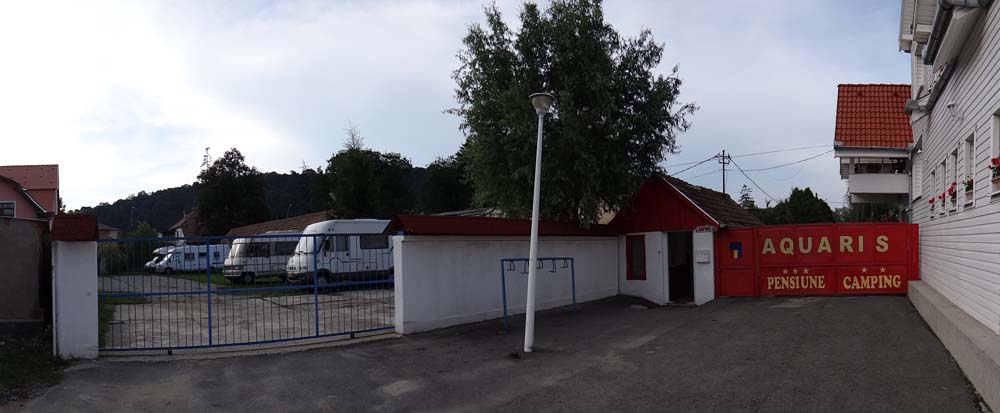 "Why don't you go into the city?" Orvi asked us yesterday. "I'll get you a cab, and ask my mother to write down exactly where we are so you can get back. The cab will be less than €6 there and back, I'll give you my phone number too". And with that, clutching the bit of paper without which we'd rather struggle to find Dave again, we climbed into the taxi and set off down the dirt road, the driver pointing at the holed, dry mud and saying 'huh, autostrada' as we bounced along in the back.
Taxis here in Romania are all the same make and model of car: the Dacia Logan. Dacia's a Romanian brand, but these days is owned by Renault. The cars are basic, but work, are cheap (from €5900 to €11,200), and therefore sell over 300,000 a year. The only thing not working on our taxi was the seatbelts, but then the driver didn't bother with his either. Instead he had the usual array of religious icons, too many for the rear view mirror to hold, the others were suction-cupped to the windscreen. As we passed a church he instinctively crossed himself twice, while the car lurched about the road.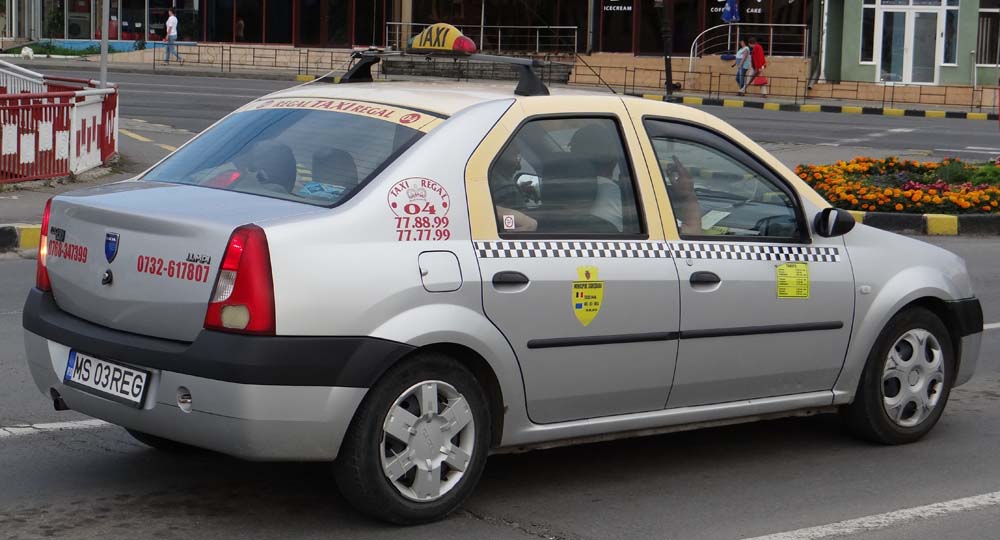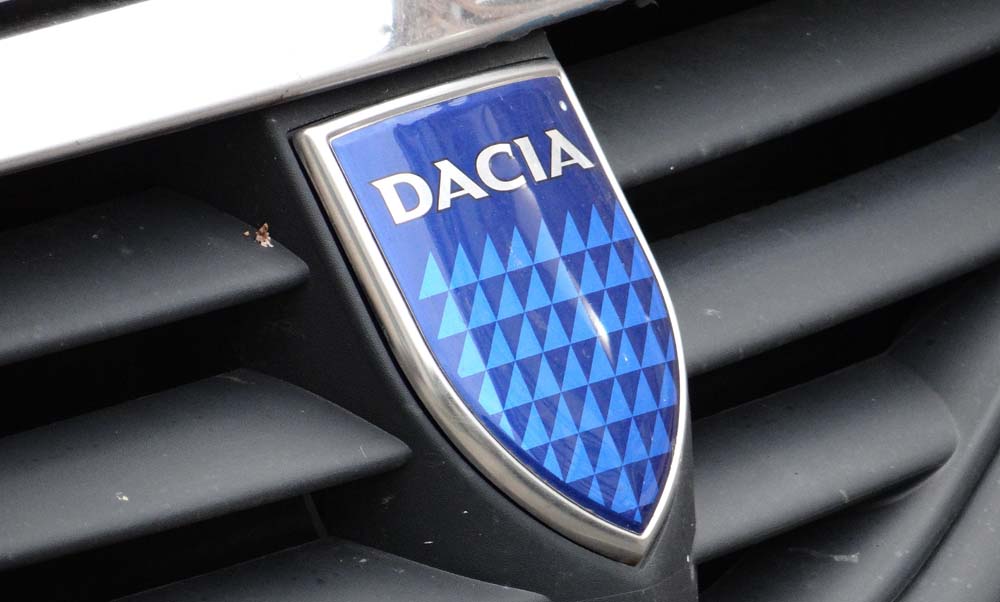 Switching from dirt to cobbles we let out a small 'hooray' from the back, the cab driver telling us 'nein, klien!', it just a short stretch of non-mud before more mud. Everyone around here seems to speak German as a second language. The Saxons were in the majority until 1941, and Transylvania was part of the Austro-Hungarian Empire until the end of WW1 in 1918 saw it being added to modern day Romania. The town currently has a German mayor who seems to be doing wonders for the place with foreign investment and Sibiu-on-the-map showcases like Romaniacs. The road flipped to black top, a new cry went up, and we cruised into the centre of Sibiu, European Capital of Culture in 2007.
At this point I'm, once again, gobsmacked. Romania's supposed to be something other than this. It should be ugly communist blocks, folks in threadbare clothes, ancient cars held together with string, nippers begging in the street. It's not, and it's not just a bit away from that but a country mile. I know we were in the midst of a 'nobbed-up' city, the bullet holes from the 1989 revolution plastered and painted over, but the feeling expands well past the beautiful 'are you sure we're not in Austria' centre of Sibiu. Although smaller roads through villages, off the main route, are invariably unsealed, the cars which bounce along these are modern. BMWs, Porches and Audis rub shoulders with the Dacias, elderly VWs and the odd horse and cart. It's like the country's been released from a grip, and has sped forwards faster than the road builders can keep up.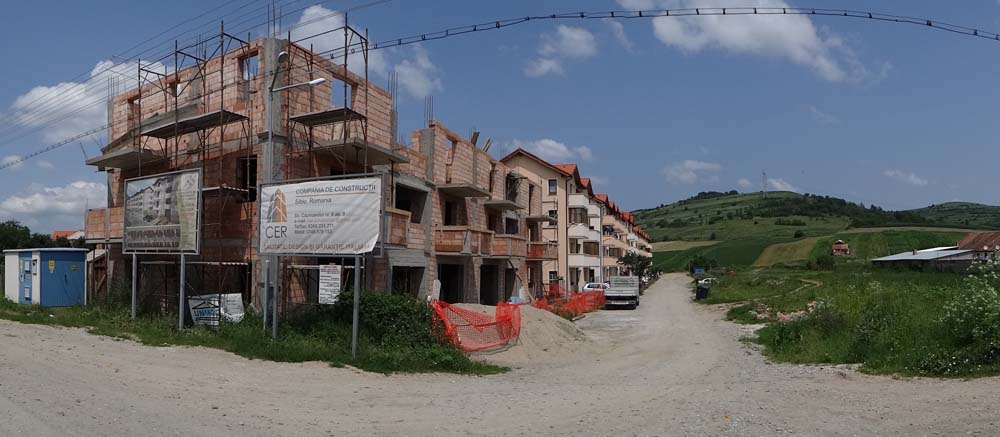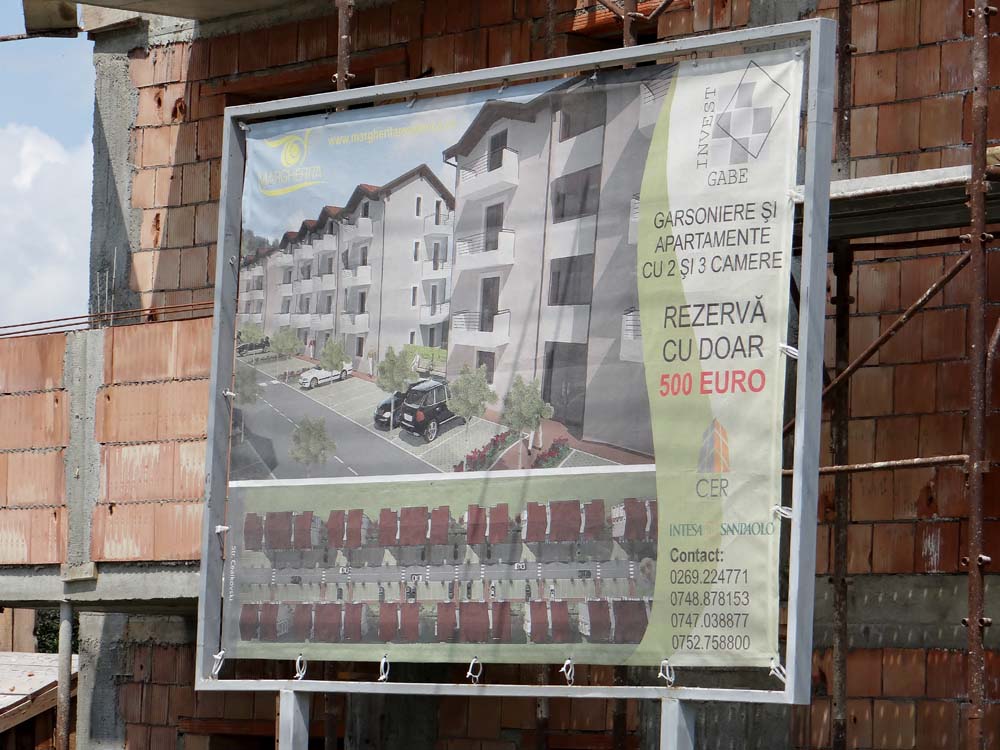 We took a walk around the city, eyeballed the beautiful buildings and bridges, the cobbled squares, the gentle flow of families in an Eastern European version of the Italian passeggiata. Kids legged it about on the 'random soaker' floor fountain and a string quartet knocked out some familiar if un-named tunes to a small semi-circular crowd. Hungry, Ju sought out a restaurant from the Lonely Planet, the underground Crama Sibiul Vechi with an obscure door which almost said 'go away'. Down the steps we cracked open another door, holding a sign which said 'you may smoke here' in 3 languages, to a brick-vaulted, dimly lit and packed out room. A waiter came over to us, all white frills and black waistcoat, and apologised they were full. 'Maybe in 15 or 30 minutes'. It looked a winner so we nipped off for a cheeky Ursus beer and a massive glass of red wine in the square, marvelling at the £1.20 a pint prices.
Back in the restaurant 45 minutes later a couple of spaces had come clear and the waiter ushered us to one which sported a 'reserved sign'. We pointed at it. 'Yes, reserved for you'. The service continued to be fabulous, the waiter talking to us as though we were both his King and Queen, and his friend at the same time, a good trick. Ju's main course, baked salmon wrapped in bacon with 'peasant's potatoes' (cubed fried spuds and bacon) was deliciously topped off with full-stop dots of caviar. For a shared starter, two delicious mains and an entire litre of house white (hic), we handed over £21, including a much-deserved tip. Outside a taxi driver read the instructions Orvi's mum had written down and took us straight home.
This morning Orvi's Mum and Dad, who we only know by their nick-names Kiki and Nick, pottered around in the garden. As Kiki saw me exit Dave to walk Charlie, we got chatting and pretty much didn't stop for 2 hours. Orvi re-appeared, sporting a seriously partied-out look after the previous day's massive family party, and we all sat about in the sunshine. As well as graciously allowing us to park up outside their home, sorting out a taxi into town, offering to feed us an evening meal and being generally lovely folks, we didn't manage to get away without them giving us breakfast and a bottle of wine.
They told us about their time in the US, where Nick had done his best to fail the citizenship test as he was desperate to get back home. Then rolling with laughter, and with his wife and son taking turns to translate, Nick told us how his English skills had once got him in hot water with a female worker, who had got the wrong end of the stick as he raved about his homeland, thinking he was wanting her to elope with him. 'But Nick, I have a husband' she cried!
I couldn't help myself but ask about the old socialist days. Orvi responded, his folks looked a little despondent, maybe uninterested. The answer was much the same as the one we always seem to get. Everyone had a job (if they didn't then they'd be escorted to the Danube to work on digging a channel to the Black Sea), everyone could go to college, crime was low. These days you have to pay for everything, there's high unemployment, only the rich can afford higher education.
We eventually managed to leave, with cake and small but weirdly ripe pears in hand, Ju grabbed this photo and we left with the invite to come back next year loud in our ears. What fabulous people.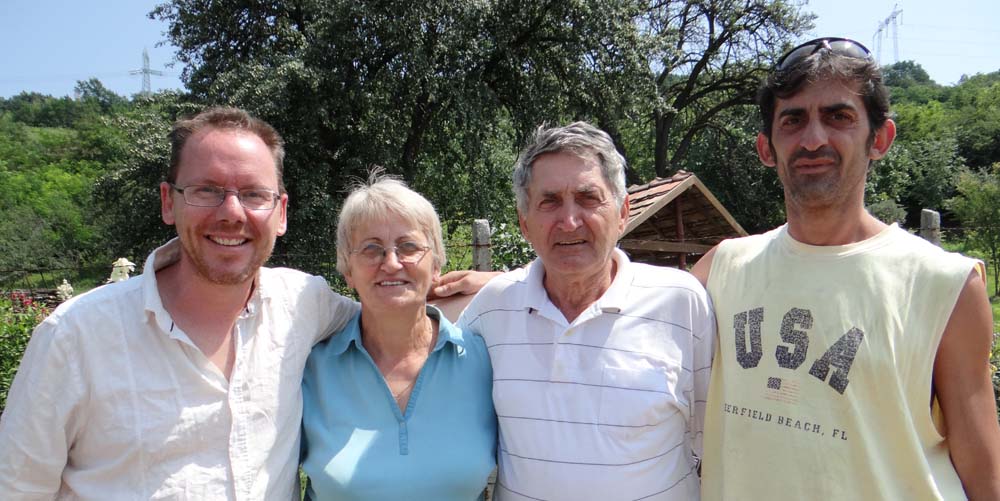 We bounced off down the road, which Orvi had told us already had funds allocated to pave it, and onto an entire route of roadworks, 3 hours of them. They didn't slow us down much, as we're already slow, but the point I guess is that Romania's roads will be, within a few short years, world-class, if only in surface quality and not eight-lane width.
This area of Romania's famous for fortified churches, and we'd pass village after village with a walled-in church visible from the road. Having seen the fabulous UNESCO example in Prejmer, we weren't too fussed about peering into these ones. The temperature crept up to 33 degrees, and we only stopped to photograph what the Lonely Planet guide says is the ugliest town in Romania, Copsa Mica, infamous for being covered in black lead-rich dust from the rotting industrial plants during the commie days. These days there was no dust, the houses were painted pastel shades like all those along the route, and a huge electricity-generating Solar installation vied for attention with the factories and chimneys.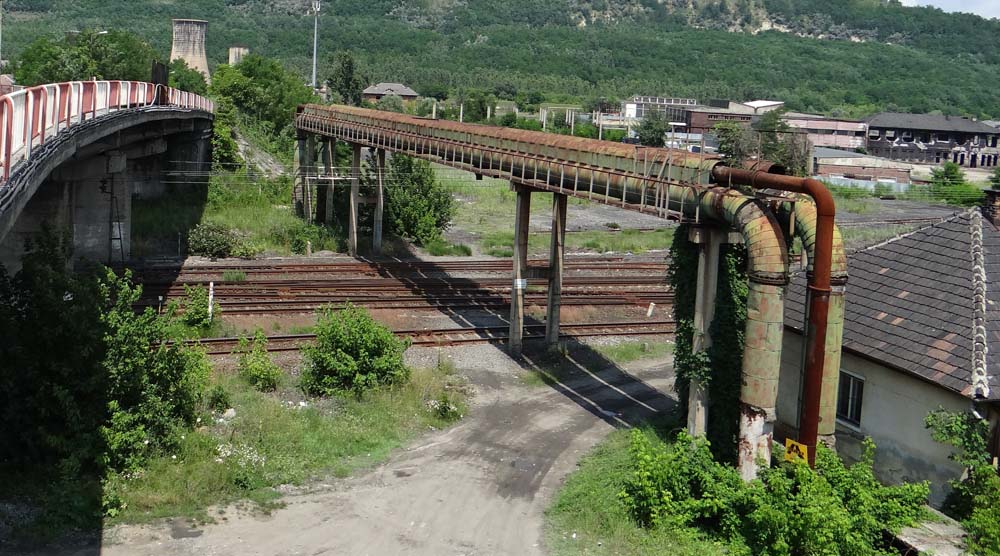 Ju snapped a few bits and bobs along the route, but we didn't stop and just cruised on here, finding the campsite with the 'drive around like muppets, getting more and more irate' tried and tested approach.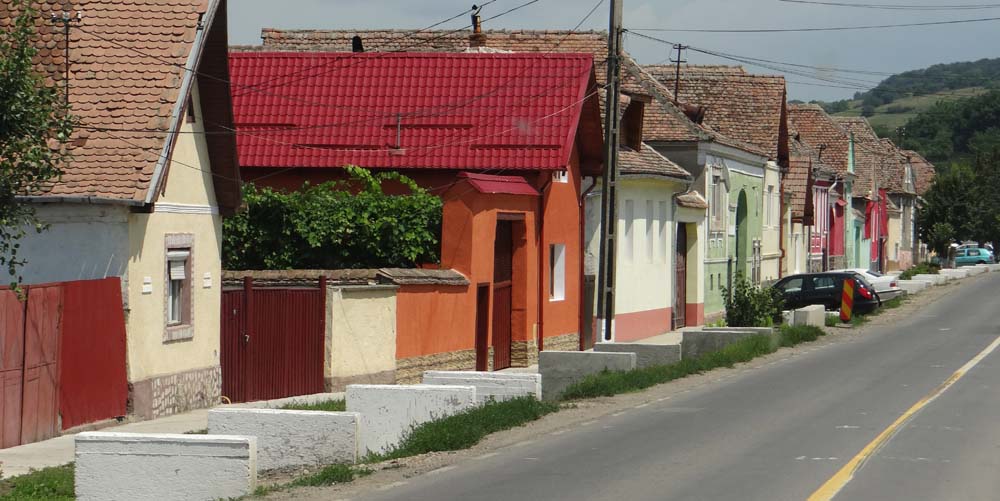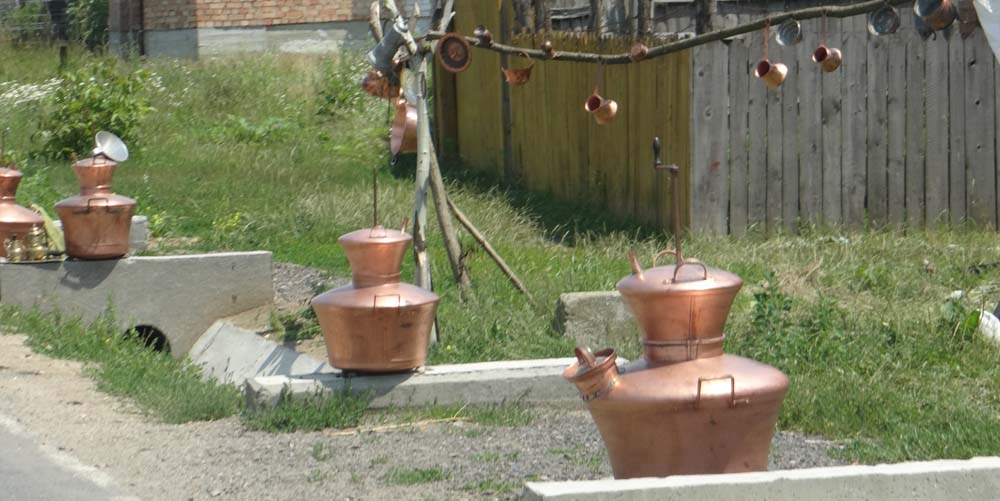 Once we'd sorted Dave out, brushed out half a ton of dried, bike-churned dust, emptied the honkin' loo, topped up with water and plugged in every last gadget, we headed off to Sighisoara for a look-see. As we're planning to stay tomorrow and chill out (and why not, we don't like Mondays…!), I'll leave it for Ju to craft a few words about the place. Just a pic or two to give a taster: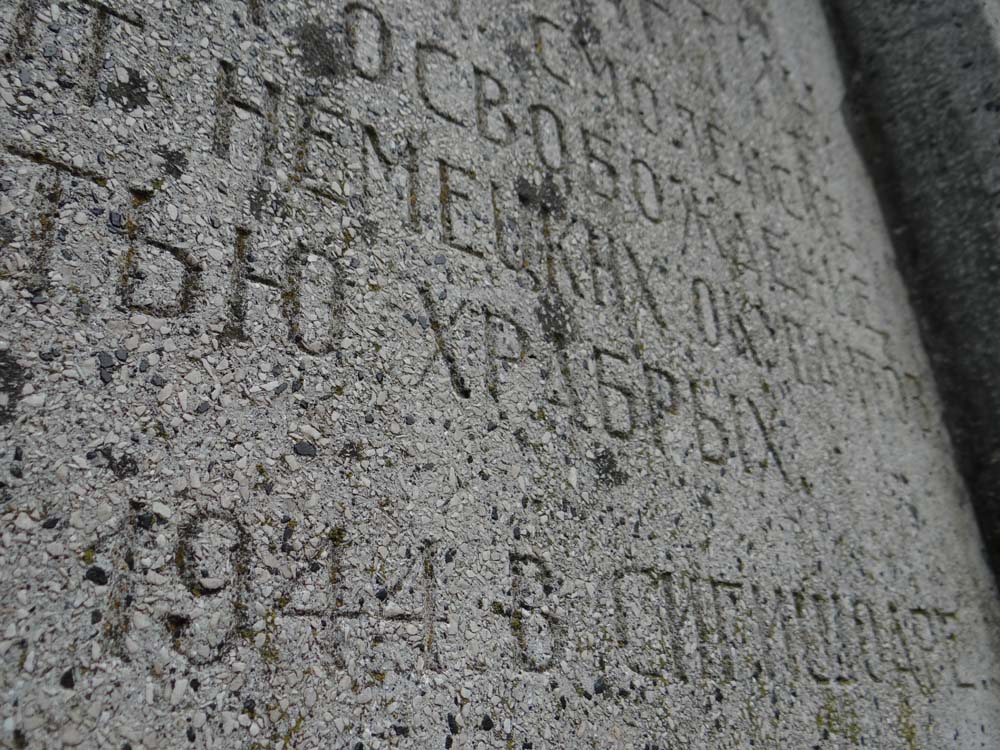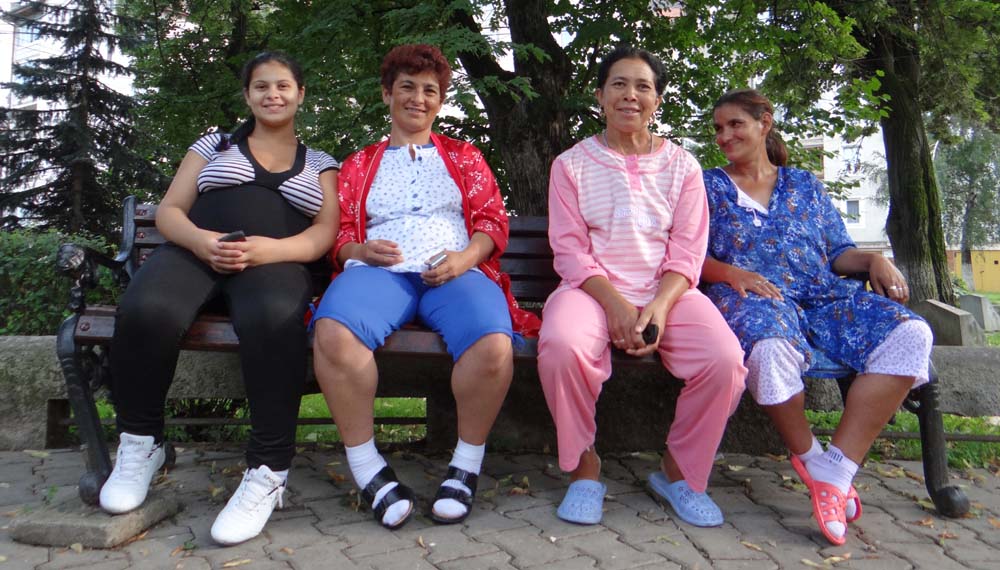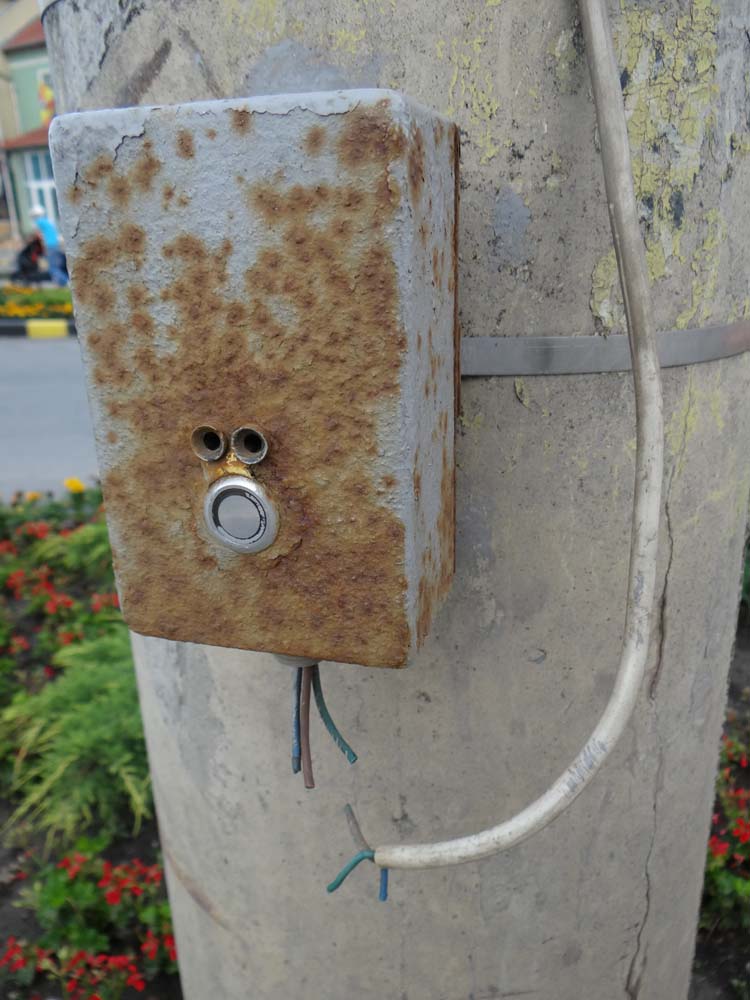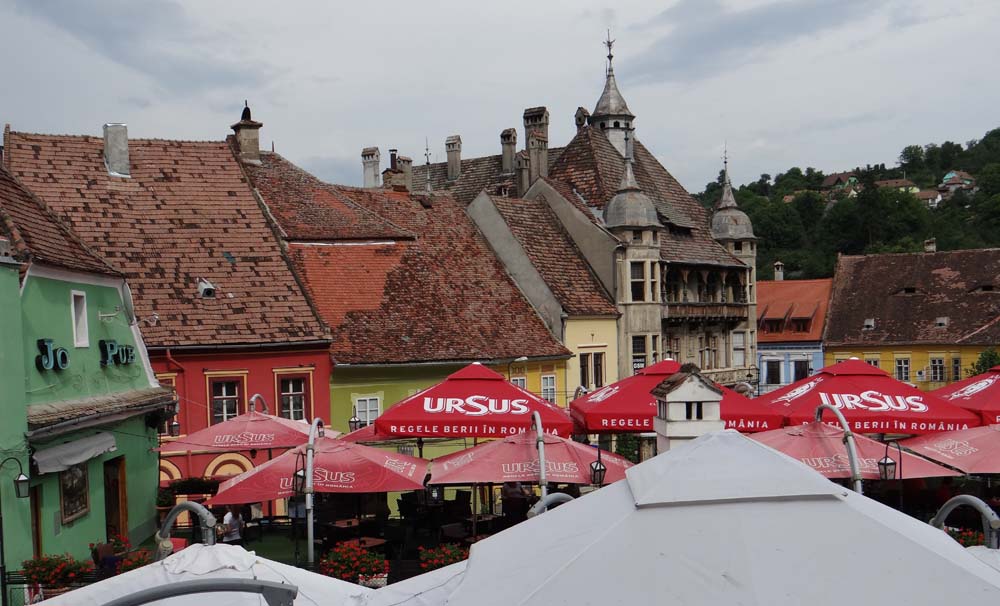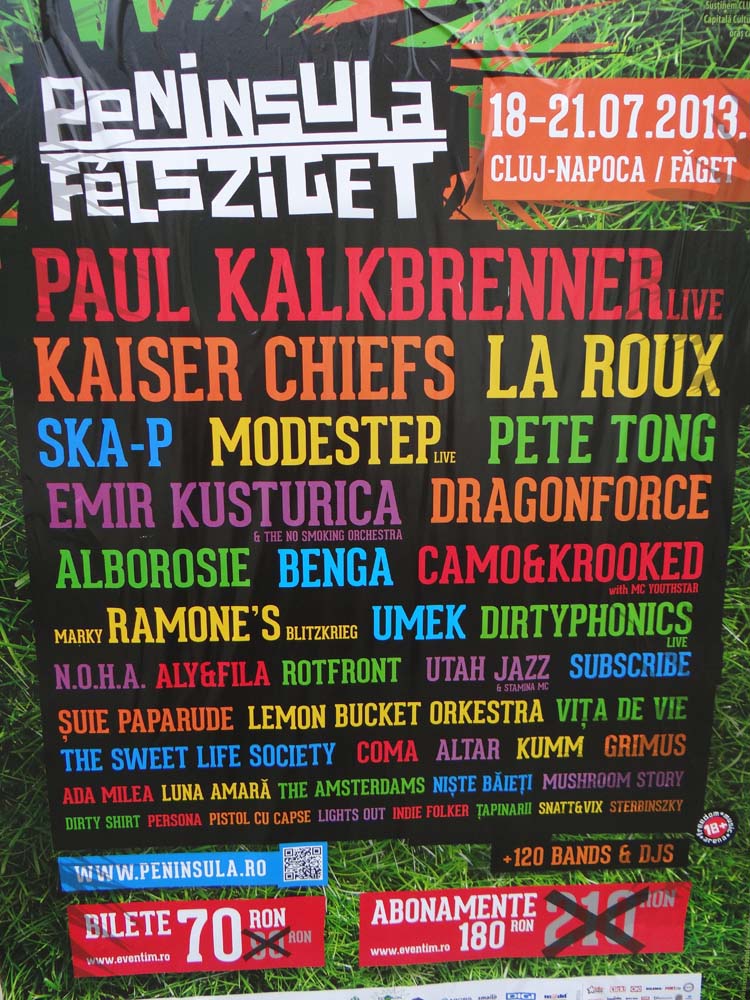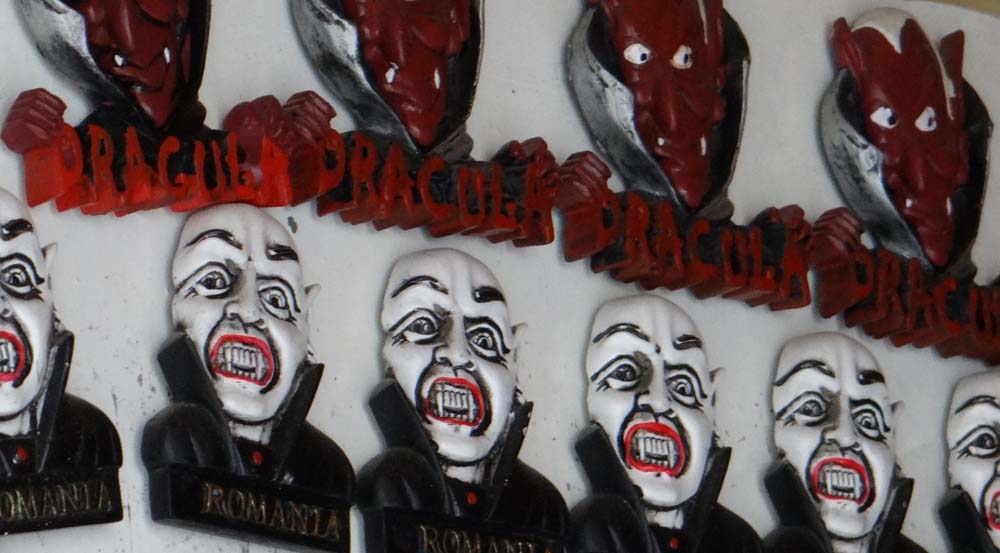 Cheers! Jay