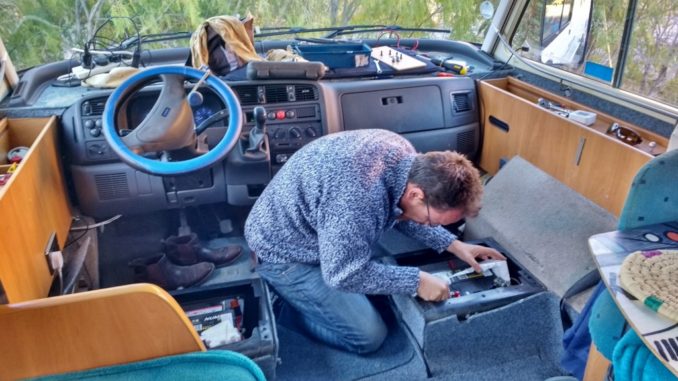 Zagan the motorhome is not feeling well. For the second night in a row he's decided to turn off his 12v system, which resulted in no power to anything, which meant our water heater dumped its contents. I wouldn't have minded so much, but we'd used up precious gas to heat the water so it wouldn't dump overnight as temperatures dipped. Tonight we have opted for electric hook up, in the hope that this will stop the 12v going off – it's a long shot, but if it works we can do that until we are back in Spain.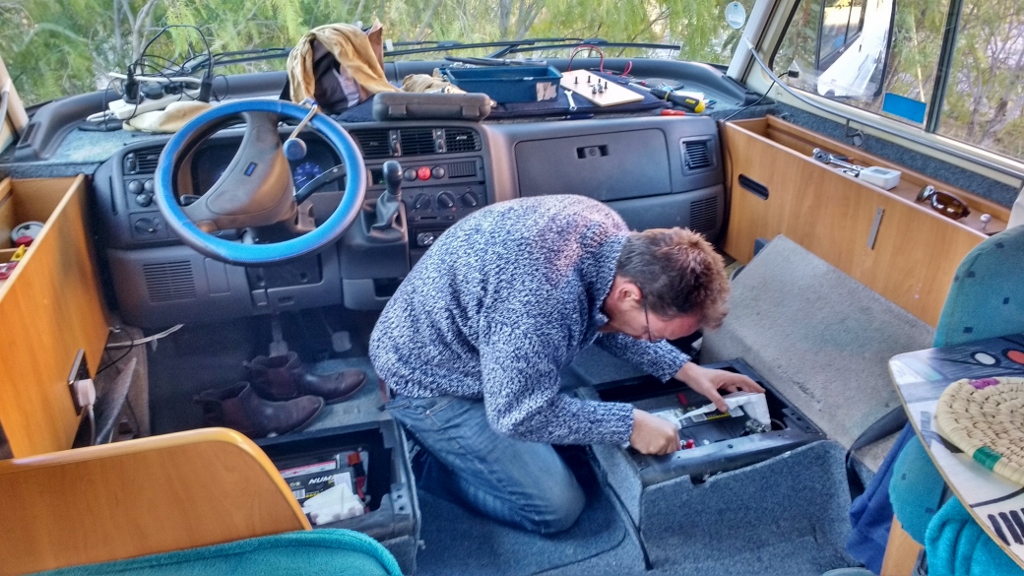 Zagan is recuperating at Ksar Timnay (N32.751690, W4.918970) about 10km north of Midelt. Yes folks, we've come over the High Atlas Mountains and are now winding our way north, in pretty much a straight line, aiming for a ferry back to Spain on 1 April.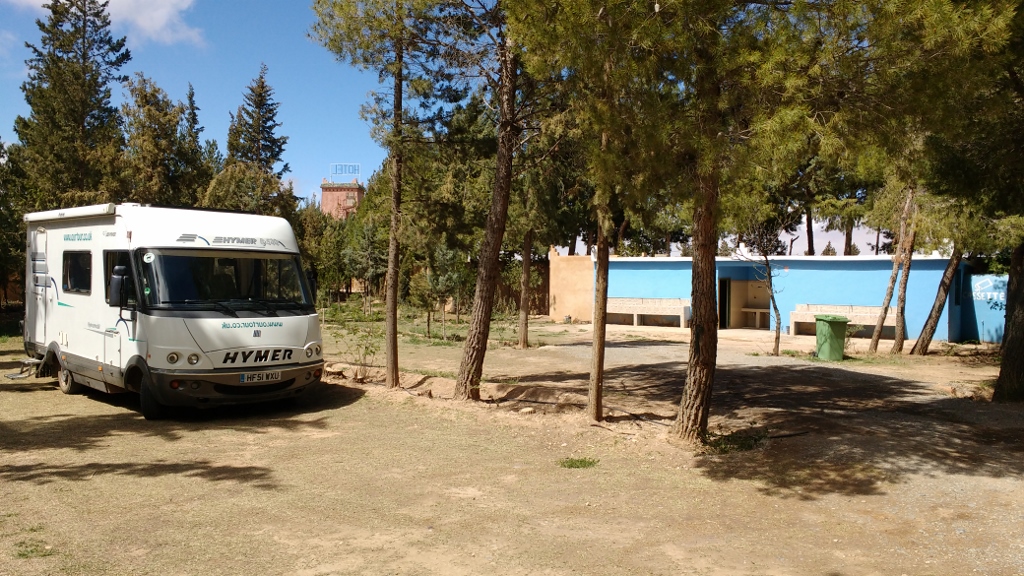 After a great few days looking out over the sand dunes of Erg Chebbi, it was time to start our journey back towards Europe. Phil was in charge of research and had produced a list of stopovers, each about 3 hour's drive apart. As Jay drove the first leg I tried to photograph everything, knowing it would be a very long time before I saw these sights again – if ever. The dusty parched land, camels, overloaded donkeys, ladies wrapped all in black, mud houses. All of it had become so normal to me, but now I know it would be going I wanted to capture it all.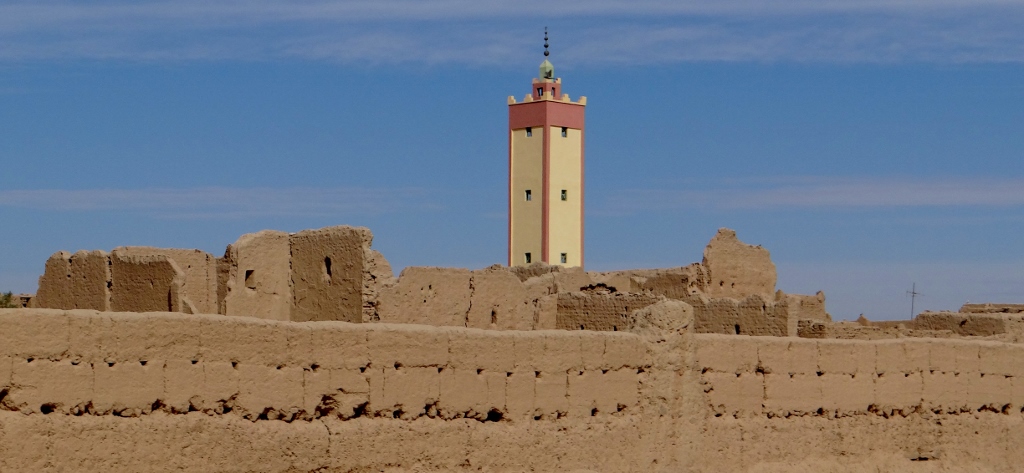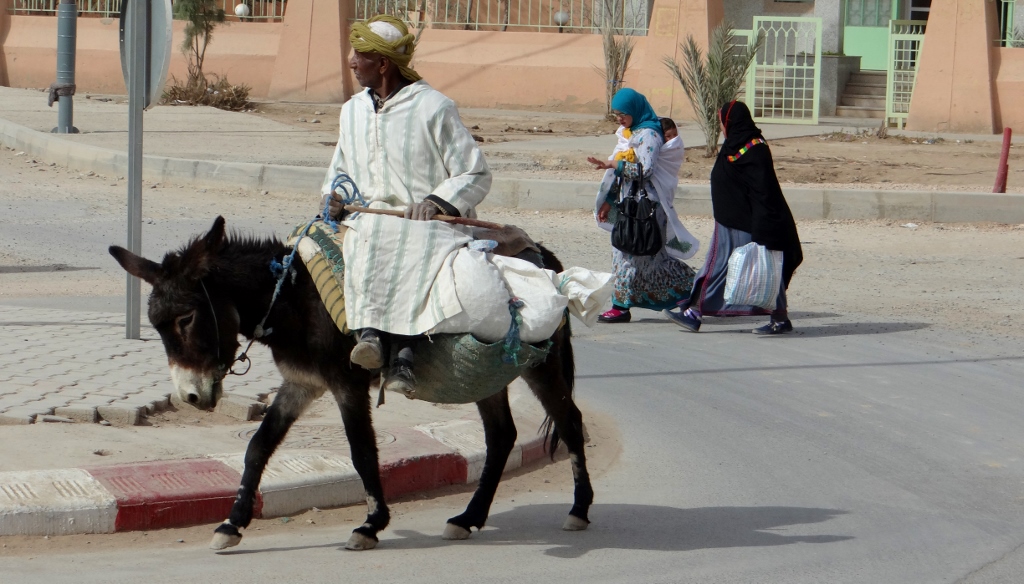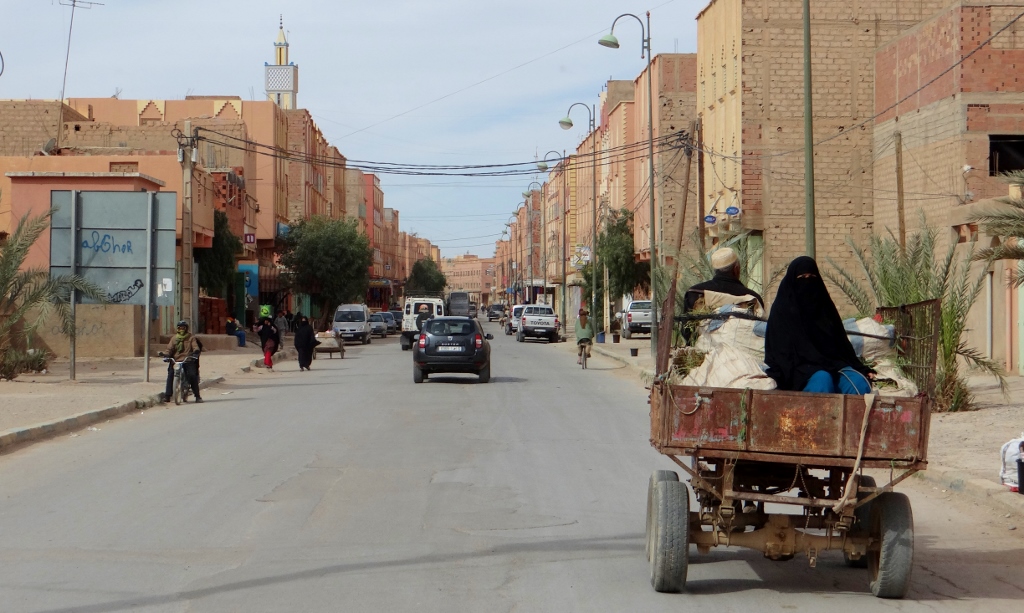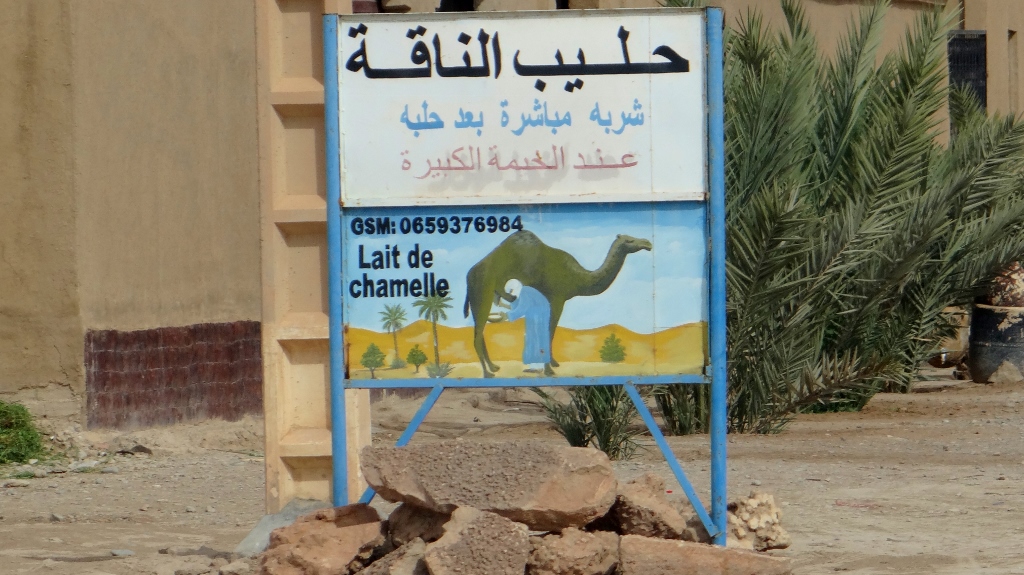 Knowing that in just over a week we'll be on the ferry back to Europe, without any plan of what we are going to do has left me feeling flat. In a strange way it's a bit like when we were leaving Norway last summer after two and a half months. Like then, I am looking forward to being able to go into a supermarket and buy stuff I want. In the case of Norway it was without bankrupting us, but here it's availability of things like bacon, ham, sausages, decent cakes, beer for Jay, dry dog food and dog poop bags. But, as I felt in Norway when we left to somewhere cheaper, this ease of shopping will come at  a price, the place I am going to won't be anywhere near as amazing as where I have just come from (sorry Sweden and Spain!).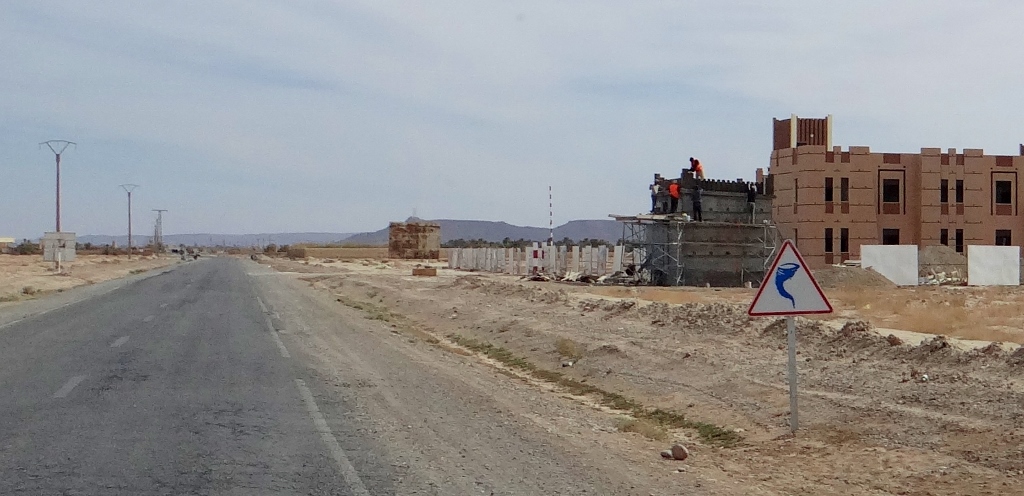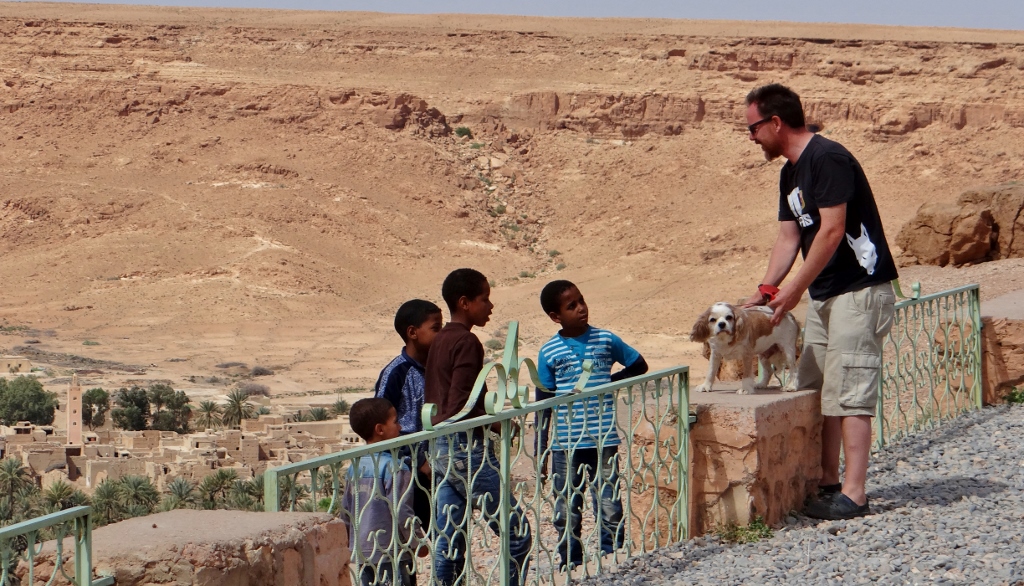 Our journey north was pretty uneventful as we trundled out of the desert and towards the Ziz Gorge. There was a small burst of excitement when we spotted a proper supermarket, one with a car park, trollies and prices on stuff. It's almost five weeks since our last 'proper' shop, and while Zagan's cupboards aren't empty, it was so nice to wander around, browse the shelves and compare prices of brands. We filled our trolly with supplies and celebrated our survival of the desert with a roast chicken for 39Dh (£3.15).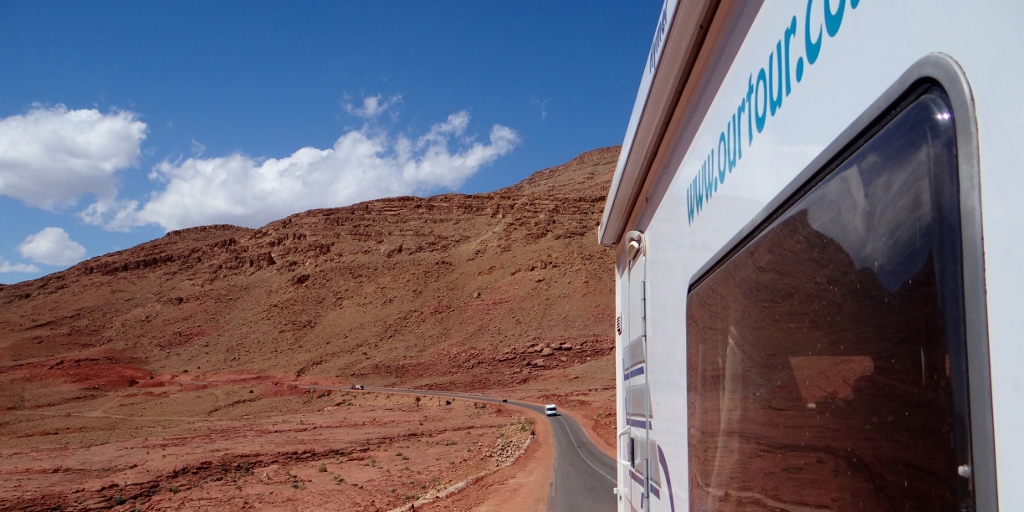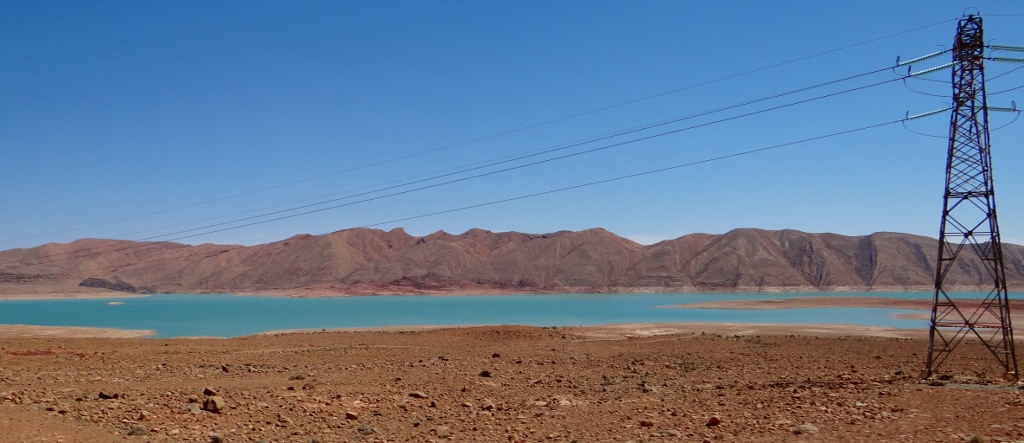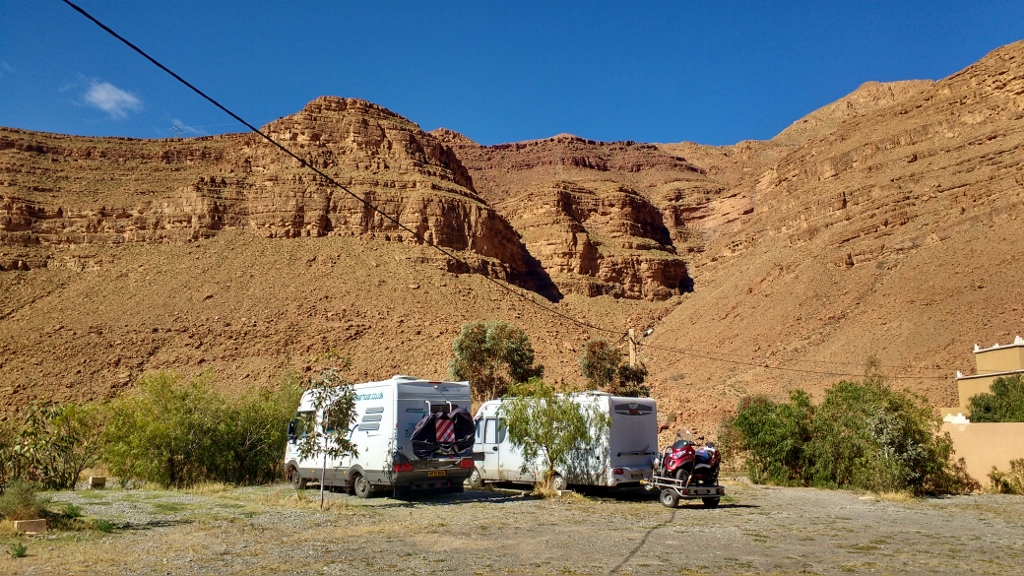 Our campsite for last night was in the middle of the Ziz Gorge at Kasbah Jurassique (N32.153290, W4.374680), a hotel sitting on its own beside the road with a small camping area out the back. Yesterday afternoon was spent trying to desand the van – no doubt the first of many times we'll try. We enjoyed dinner with a drop of wine and finished the last of a bottle of Port round at Phil and Jule's van. Now we have an end to our Moroccan adventure in sight, the booze is starting to flow a little more freely as it would be wrong to take any back to Spain!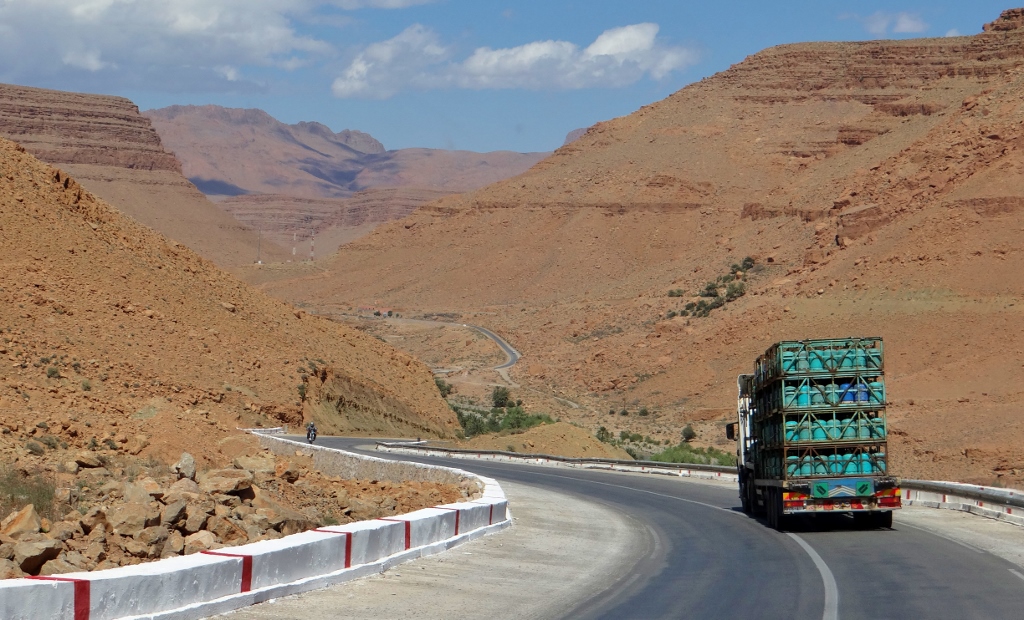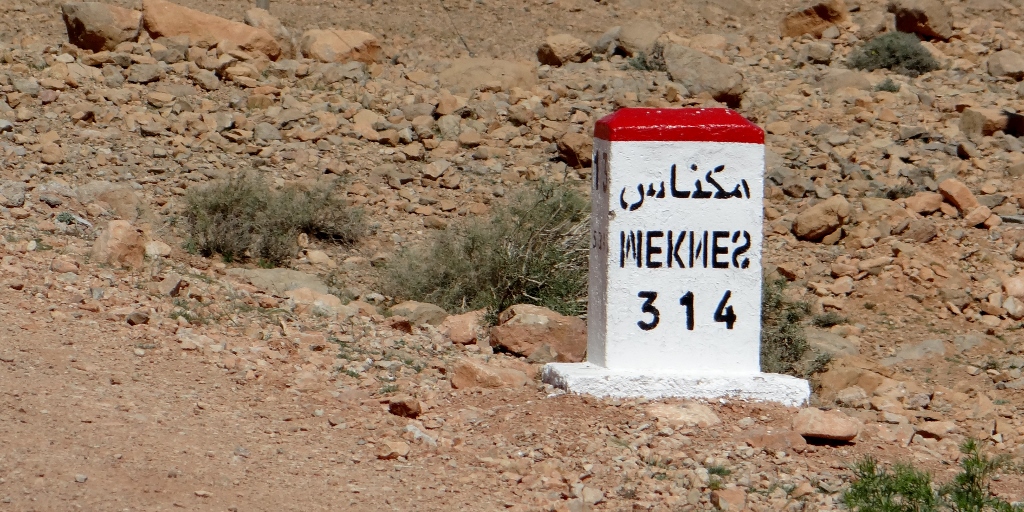 This morning Jay spent a couple of hours trying to get the 12v back on, only for it to magically start working again once the sun had put about 15 minutes of charge into the solar panels and Zagan had heated up a bit. We waved farewell to Phil and Jules as they set off on a scenic route through the High Atlas Mountains, while we carried on with the plan of a straight line North. Why didn't we do the scenic route too? To be honest, we're both tired – physically, for no obvious reason, and mentally. So we've taken the easy option and left the more adventurous roads for another time when we'll appreciate them.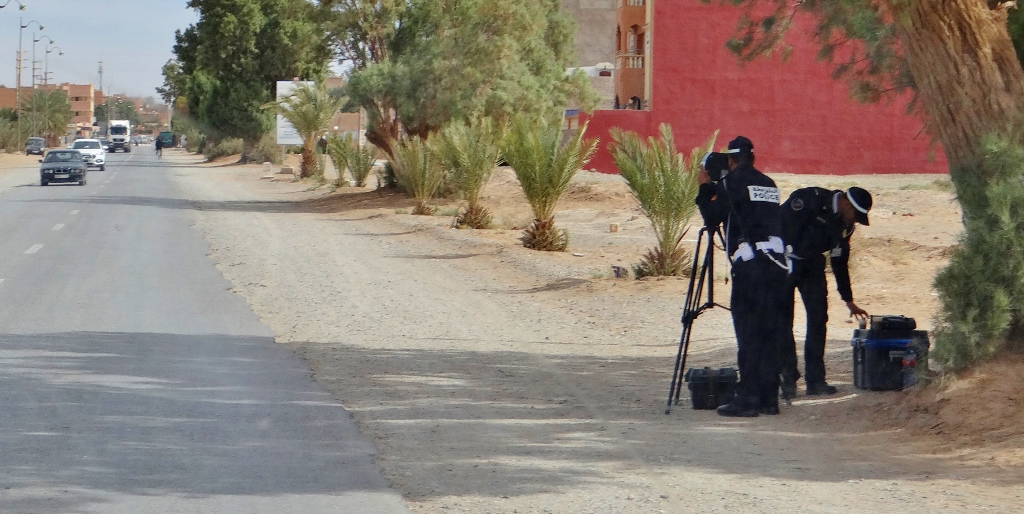 As we approached the High Atlas Mountains the snow gates were up, and although there was a snow plough, with a man sat in it ready to roll, the grey clouds kept themselves over the higher peaks which were already dusted with snow.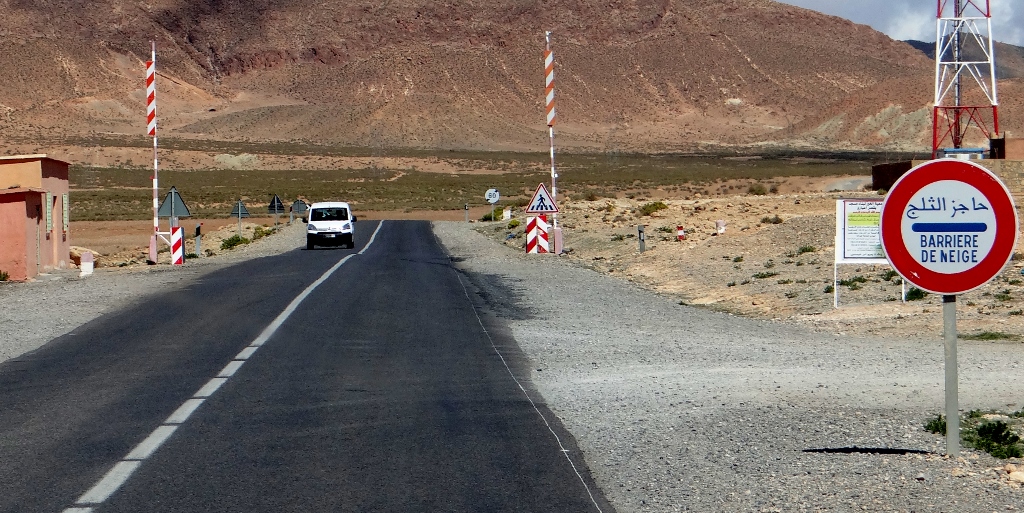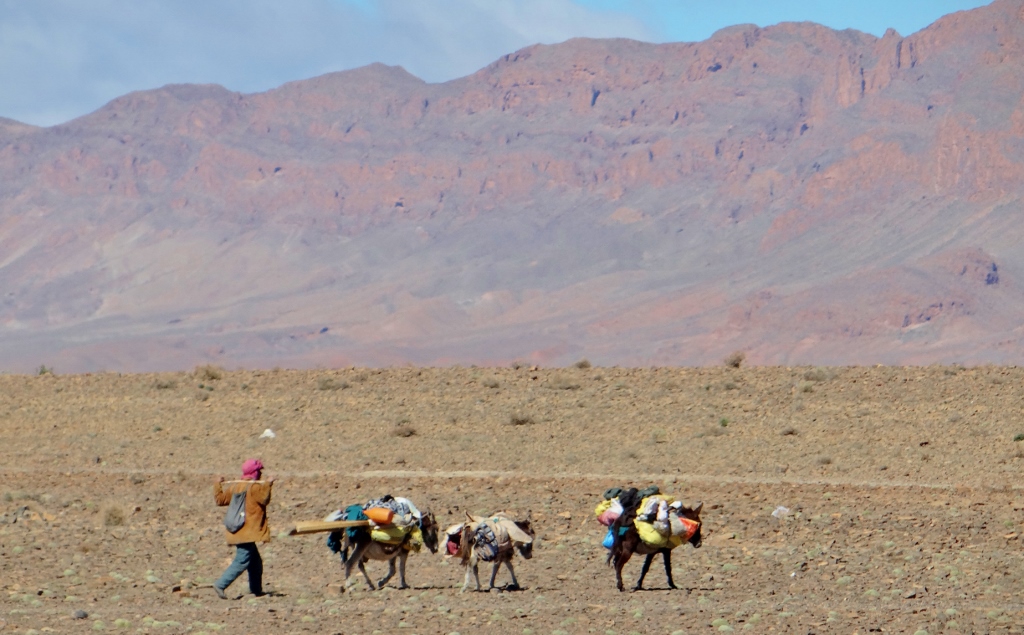 We drove through the town of Midelt which we both remembered from our previous trip here as a dusty, run down little place with an army barracks and as where a guard dog that went for Charlie. However today it looks like an inviting modern town with restaurants lining new pavements, and squares dotted with fountains. I wonder if the place has really changed that much in five years, or is it us?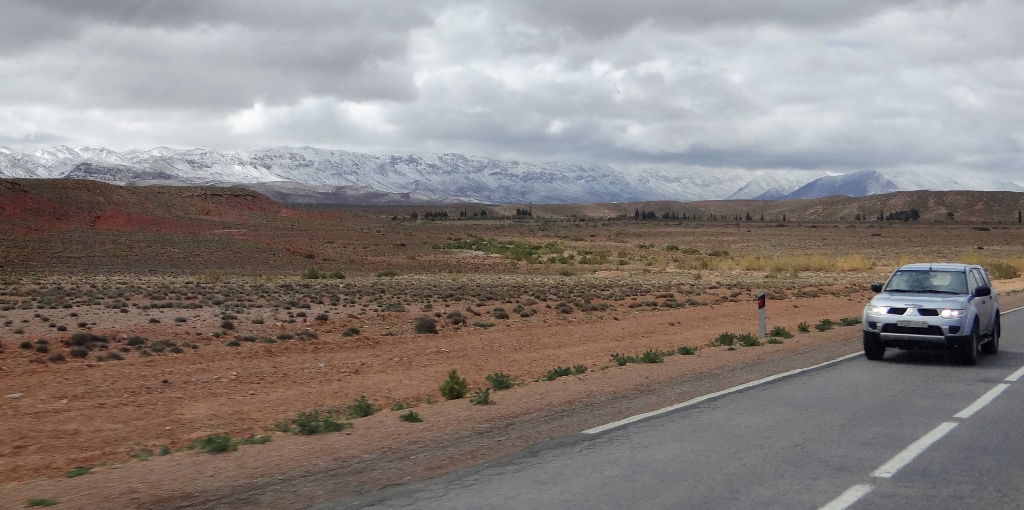 Here at Ksar Timnay we have the electric heater on as the day switches between sunshine and snow flurries. It's strange to think that just two days ago I was in my shorts and vest top as sweat trickled down my back in the Sahara, now I'm seriously thinking of hunting out my ski jacket and not relishing the coldness of the campsite showers that beckon. Any palm trees we see from here on will have been planted in a pavement – but we've still got a week of wonderment to come.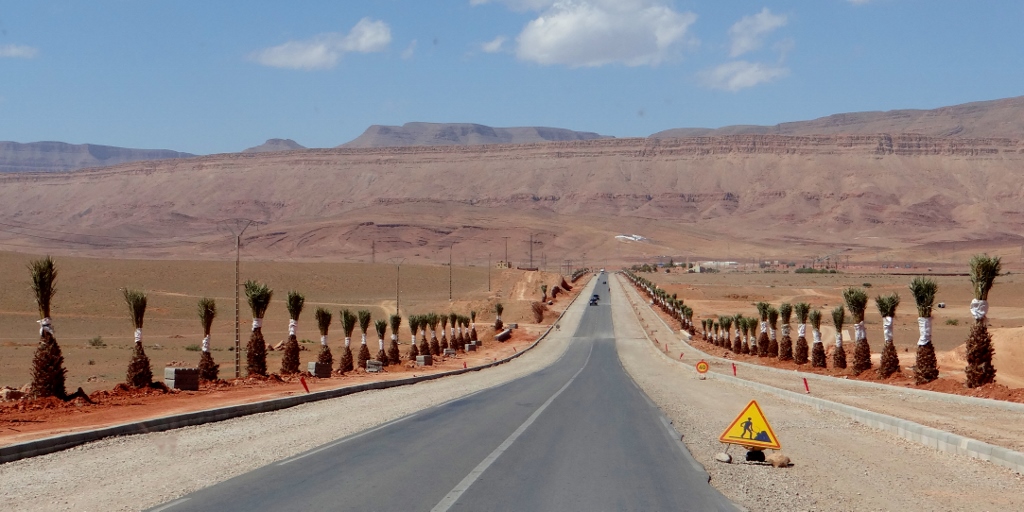 Ju x