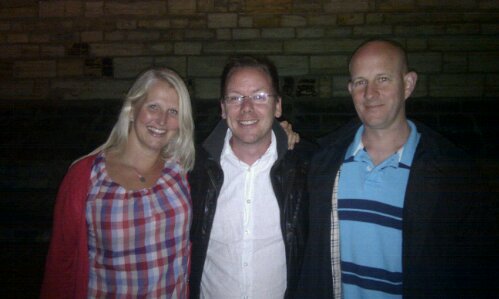 Dave the motorhome is still sitting outside our friend's house in Paderborn. We originally planned to move on today, but as you might guess from the title – plans changed!
Last night we went out for a lovely meal in Paderborn. Jay had blood sausages, while I shared three main courses with Andrea – baked camembert, smoked salmon with onion fritters and warm goats cheese salad. It was all fantastic.
We then walked around the town seeing the bubbles rise at the source of the Pader (Germany's shortest river we're told), and standing under the looming, illuminated tower of the cathedral.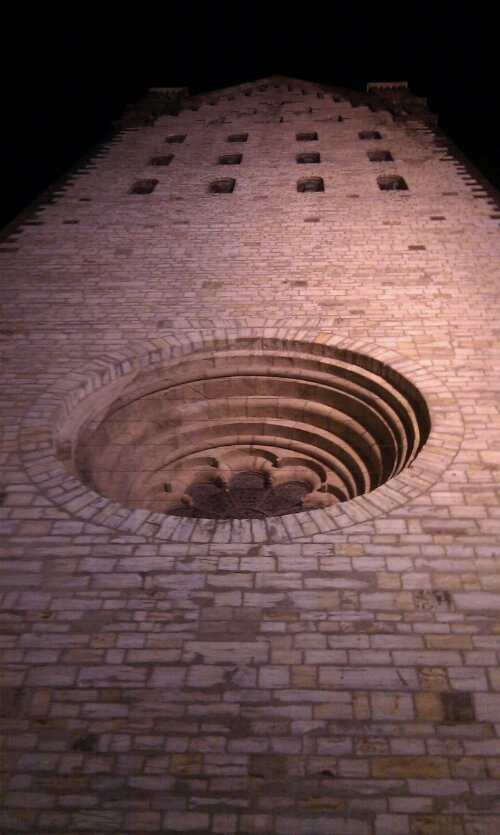 A few more drinks and we grab a taxi getting back with one minute to spare before baby sitter time runs out. A bit more wine for the ladies, a bit more beer for the men and a few comedy videos from you tube. It was a great night.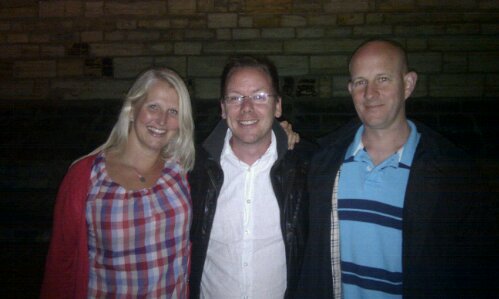 I headed to bed around 1am, leaving Jay and Bruce draining the last of the beer barrel. Then at 6.45 I was woken by Jay coming back to Dave – now very drunk and a little confused as to what day it was.
So today has been a day of rest. Totally for Jay who hasn't left his bed and slightly for Bruce who got up for a while this morning then headed back to bed. Charlie and I walked to the bakers to get bread rolls for breakfast around 11am, and have done very little since. Andrea, the angel that she is, has looked after all of us – adults and children. A cake has been made, homework done, games played – I don't know how she does it.
Tonight she's conjuring up some tea. Charlie has selflessly volunteered to eat Jay's if he's not up to it. Then we'll catch up on missed sleep before saying a sad farewell. We're meeting friends in Hanover tomorrow night for dinner – which I suspect will be washed down with Cola!
Ju x