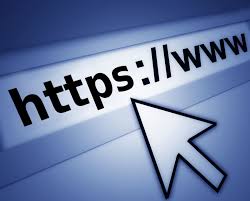 We're often asked how we find places to stay, how we know what travel restrictions there are for pooches, or if we need a vignette in a certain country. So, we thought we'd open up our treasure trove of free websites and apps we use to help us on our travels.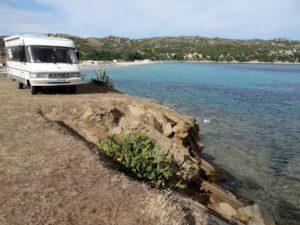 Places to Stay (we'll cover this first as it's the most asked question!)
There are loads of websites and apps that give you details of places to stay, and we find these are sometimes better than books (although we use the Camperstop Book extensively), as people leave their comments so the information stays more up to date:
Campsites Only
ACSI – A great database of campsites (we also use their discount card when travelling off season)
Local country camping organisation websites – try searching for www.camping plus the country ending ie .co.uk for the UK, .hr for Croatia, .lv for Latvia. So www.camping.lv for Latvia as an example
Campsites, Aires & Parkings

Many of these sites are free on the internet or you can pay a few Euros to download and use them offline:
Camping Car Infos – A French site, a bit clunky to navigate but with loads of sites and parkings. We have the points of interest loaded into our satnav and often find that when we find a place from another source and put the GPS in satnav the POI is already there!
Park4Night – A Dutch site that use the offline version when not on WiFi. The info and maps are cached on your PC or tablet and it is easy to link to Google Translate to see what the foreign comments say.
Camper Contact – Another Dutch site, we haven't used it much, but we do search it if we can't find something in the other two.
Search for Sites – An English site which lists places in the UK and across Europe.
Parkopedia – We've used this to find secure parking in towns and cities where we don't want to stay at a campsite.
Other blogs – we aren't the only ones who have maps and GPS co-ordinates of where we stay, check out some of the blogs on our fellow travellers.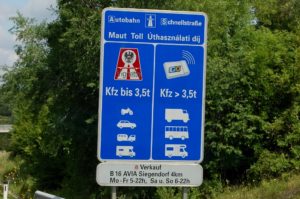 Road Tolls & Vignettes
Tolls.eu – We check this when going into a new country to see if we have to buy a vignette or pay tolls. We also check the signs as we cross into the country as things may have changed.
LPG & Fuel Prices
MyLPG.eu – Lists LPG stations across Europe by country, and adapter type, as well as average prices so you know if you should stock up before crossing a border.
Fuel Prices Europe – Lists the average price of diesel, petrol and LPG in each country. This site has helped us save a few quid by stocking up before leaving a cheaper country.
Internet Access – Local Data SIMs 
WikiaSim – We use this site when we are outside of the Three 'feel at home countries', or if we are going to stay in a country for a while. It outlines the providers in the country for pre-paid SIMs, where to buy them, what they charge, how much data you get and for how long.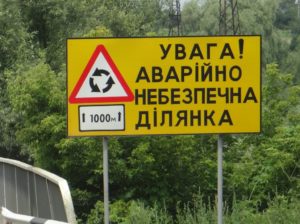 Language Issues
Google Translate – On the website you can type in text or ask it to translate a webpage (we've used this before to communicate with a garage doing repairs for us in Spain). The app takes it to a whole new level. We've recently discovered that if you download it onto your phone, and the language packs for where you are going, you can point your camera at a menu and have it translated before your eyes. Note – it's not perfect and struggles on fancy script text but it's a huge step forward from a phrase book.
Travelling with a Pet
Pampered pooch Charlie has certain rules of his own for travel, so it's always best to check what you need to do to get your furry one in and out of each country you plan to visit.
PetTravel – This site is a comprehensive list of rules for each country, but rules can change, so while this is a good starting point also double check the details from the government of the country too – ie DEFRA in the UK, or check with your vet.
Where am I? What's around me?
Maps.me – We use this free app when we need to find a shop, tourist office or something in a new city, when we're not sure where we are (or where we left the van) or if we want to sort out a route for a morning jog. Simply download it onto your phone and it uses the GPS to show you what is around you – it doesn't use data so you won't get charged.
GPS Data Team – locations of supermarkets, petrol stations, tourist sites and so on, all of which can be loaded to your satnav to help you find your way around. We use the Lidl POI list so we can easily set up our route to go via one of their stores when we need to stock up.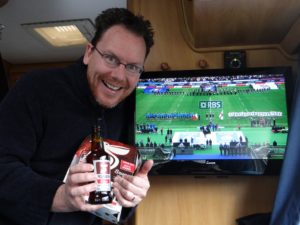 Entertainment
The days can be long in a motorhome, especially if it is raining or winter and dark early, so we keep a supply of things on the laptop to keep us entertained.
Dishpointer – When we have hook-up and are in the right part of Europe (and the planets align correctly just after a full moon!) then we use this site to tell us what settings we need our satellite dish on to find the UK channels.
YouTubeinMP4 – I don't know about you, but we can spend hours watching clips, travel guides or TV shows on YouTube. Previously we could only do this when we were online, but thanks to this website we can get them when we have WiFi and watch them later. Simply go to YouTube and copy the web address of the clip you want (from the long white address bar at the top of your screen, not what the clip is called), then paste it into this site. Click to start the download and then again to confirm it's got the right thing. The MP4 of your clip will appear in your downloads folder on your laptop.
ListentoYouTube – Similar to the site above, only this one turns YouTube videos into MP3 format. We put the MP3's onto a memory stick and play them through our van stereo, this means we can listen to podcasts, spoken books and more as we drive (our In-Van University as a friend named it)
Viewabroad – This site streams the free to air UK channels over the internet. Select TV guide and you can see a planner showing you all the shows on at that time. You can only watch them while they are playing in the UK (so Eastenders might be on at 10pm depending on where you are in the world), but a handy site for a rainy day with a good WiFi connection.
Amazon.co.uk – There are hundreds of free Kindle books on Amazon, and they change on a regular basis. If you click on best sellers, you have the choice of top 100 paid or top 100 free. Also if you are interested in a particular type of book, search that category then set the filter to show you prices from low to high, this way the free ones will come up first.
BBC – We can't forget to include the BBC as it's the only way we find out what is happening in the world outside our little tin box!

Forums
We'll be honest, we haven't been on the motorhome forums (motorhomefacts/motorhomefun etc) for a while as our memberships ran out and we never paid to renew them. Instead we now use the Facebook forums such as:
Motorhome Adventures
Classic Hymers
Motorhome Sleepyspots
They are closed groups, but if you search Facebook for them and ask to join, it's free and there is a wealth of info and friendly people wanting to help on them.
If you have any other free sites or apps that you use and would like to share, please feel free to add them with a comment, all help is appreciated!