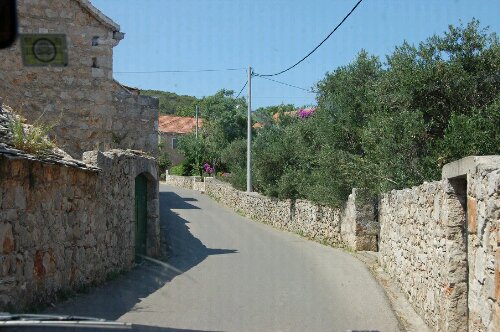 Dave's stubby nose is sniffing Adriatic at Camping Grebisce, Jelsa, on Hvar Island in Croatia. Phew, what a mouthful. GPS co-ordinates are no easier: N43.15887 E16.71174
Croatia, it seems, has something in common with Provence. It's called Vin en Vrac in France, and something we can't remember here, starting with P. Wine made here is, incredibly, literally shipped to Zagreb, popped in bottles and, to enable us to buy local, some's shipped back. Avoiding this loop, we used our long redundant 5 litre wine barrel to top up with red direct from a local merchant's shiny silver urn. Said seller was the Croatian equivalent of Joanna Lumley, 'oh, that's absolutely fabulous' she didn't quite utter. Charlie was a hit, flowered with compliments as we slowly backed off from the 'darlings' onslaught. For the curious, 5 litres of red, plus a litre of white, 70 Kuna, about £8. On the subject of wonga, Ju's Friday Budget crunching has us living on €43 a day, if we quietly pop costs of Dave repairs into another pot.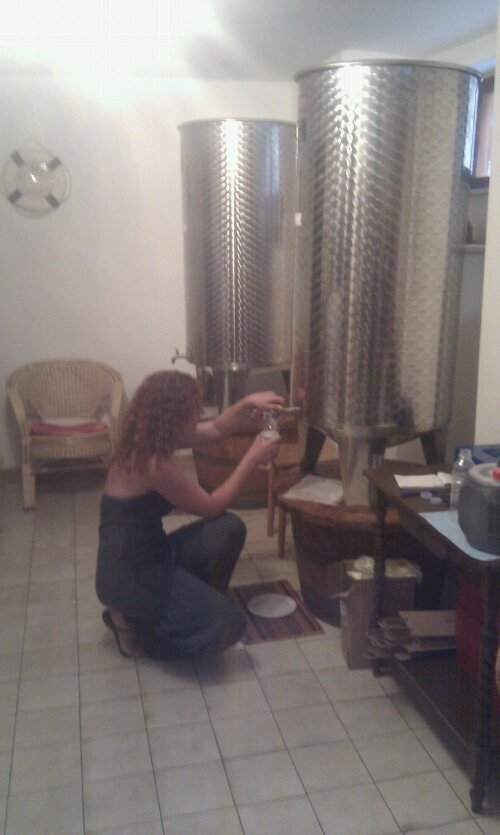 Stari Grad's card was up for us this morning. As Ju and Marie compared the layouts of our masterly old Hymers, Pavel gently admonished me. Having revealed I (aka Norman's garage in Eastwood) change Dave's oil once a year, he is taken aback. In his characterful US-Czech accent, mention is made of gunky dirty thin oil spelling disaster for the Fiat's turbo. I umm and arr my way out of the messy job, and our goodbyes are said. Fate may bring our little parties together again in Debrovnic, we hope they do.
7km. Short drive today. Mutual frowns at the weird 'just a load of fields' UNESCO site as we pass it, we think UNESCO are open to back handers. Followed by mutual frowns at the rate stone walls are compressing our hilly path. We'd taken a detour through vines to go see a wine making village. Detour abandoned as our nerves fail us, we headed here.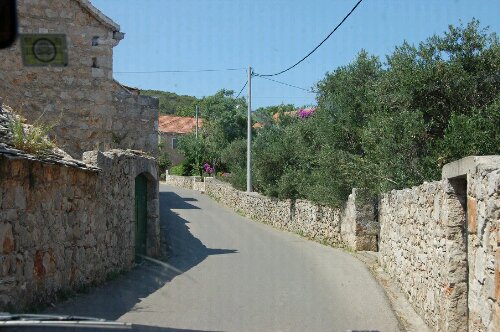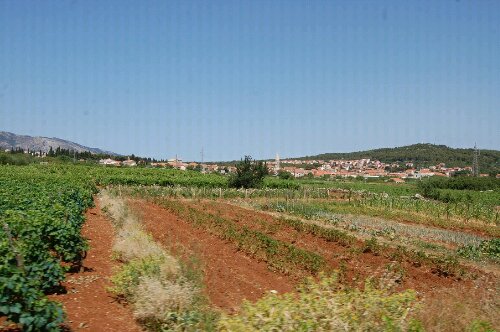 The trees play violin here, badly. Locust like creatures, secreted high enough to remain invisible, screech at each other. They have no Internet access it seems, or they could correct the snippet of Wikipedia which says they are loudest when hottest. They're enjoying a second wind today, reminding me of the kazoo I once eagerly released from sellotape attaching it to my Beano comic.
I can't claim much has been achieved today. Wine, which may well have started life within eyeball range of our camp, has chilled a little in our loyal, but doddery, butler of a fridge. As I sip it, a few hours old memories:
* Our ears, finely tuned to the shape of the English word, quickly had us chatting with Ian and Jan (if you guys read this, great to meet you, and please correct any incorrect names). They fly back tomorrow, having rented a boat during their trip. My tight fistedness eases afterwards, and we're off into the open ocean tomorrow, 12 midday UK time.
* The local tourist bumph here is better than usual. Info on a Greek defensive tower, an oversized collection of churches, and the history of the port, all factual stuff rather than pippycock myth. Not that there's anything wrong with myth of course, just ask Robin Hood.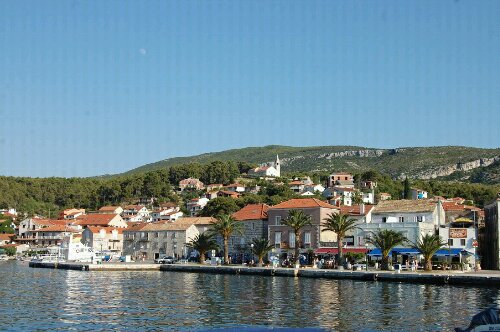 * The 50-something fellas here have a penchant for lining up outside the town hall of an evening, drinking Karlovacko from sweaty green 1 litre bottles. On our second pass I manned-up, offering a loud Dobodan! A motley chorus response of dobodans confirmed their gregarious nature. One chap teaches us the Croatian for 'good' which we promptly forget.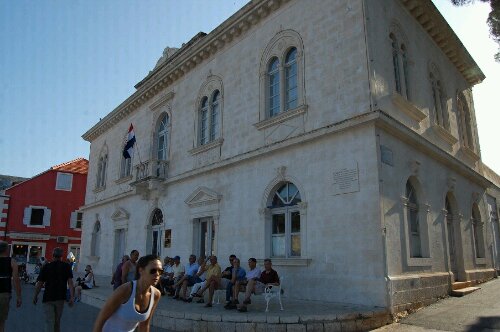 * Ju joined me in a chilly snorkel, proving her eagle eye once more, spotting various potential threats, reaching a crescendo with a rather exposed hairy crab before paddling back to shore.
Being one big hill, flat land on Hvar is at a premium. At past Herculean effort, terraces fit for 3 tonne (and much more) motorhomes have been built everywhere. Dave adorns one such terrace, squinting out at the azure ocean below. Tomorrow we plan to manoeuvre our 5 horse power craft in this direction, and assess our position from our water vantage point.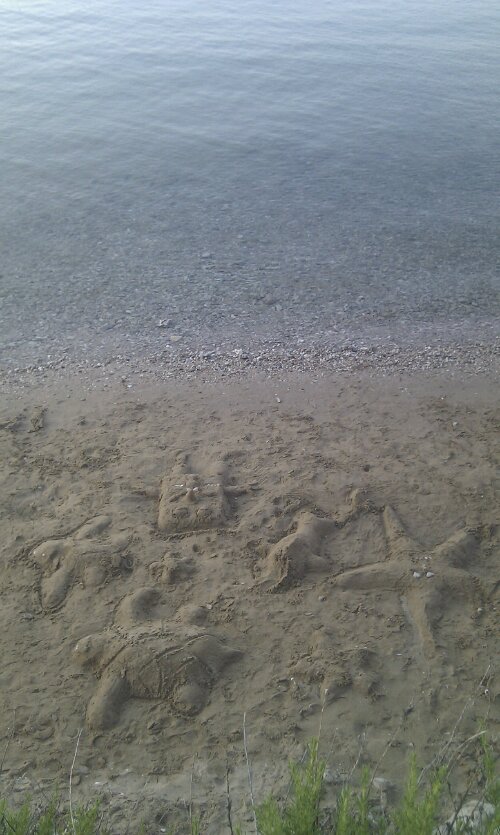 Bring it on. Jay x