Dave the motorhome is resting (N46.66191 E8.67178) after a hard day's climb, in an out-of-this world location on top of the Oberalppass, Switzerland. Yesterday's car park set us back 18CHF (about £12), in a fairly dull location near an industrial estate. Today we're staying for free, in a spot with the most incredible views.

Interlaken comes highly recommended, so we're heading for it, with the hope of getting a look at the Eiger, Jungfrau and Mönch mountains. A few months ago, we nipped into the Heinrich Harrer museum in Austria. He was in the four-man group to first climb the north face of the Eiger, and is nowadays probably more famous for writing Seven Years in Tibet. I've wanted to see it since, and now we've the chance, another good reason to head west before we turn south for Italy and eventual winter sun.
There is a small problem with heading west. The same mountains we want to gaze up at have slightly smaller siblings which are inconveniently in the way. Not that that has put the Swiss off, once a road can no longer follow a valley, they simply twist it back and forth and launch it over a pass. When the rock face becomes too steep even for their ingenuity, they hack a hole in it and off we pop straight through a mountain, blinking in sunlight a minute or two later when we pop out again.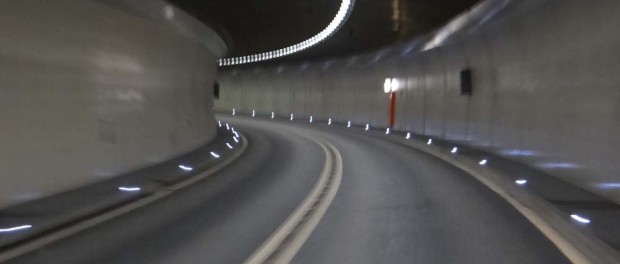 Without realising it, we followed the course of the Rhine, our road sweeping through green-sided valley, leaping back and forth over the river below. Each town we pass looks well suited for a postcard candidate, but they're quiet and closed on a Sunday, the only excitement being the 'pinch points' they create where the road suddenly narrows to the width of a single car. The real star of the show in Switzerland isn't made by man, and we cruised on past the many small towns and villages.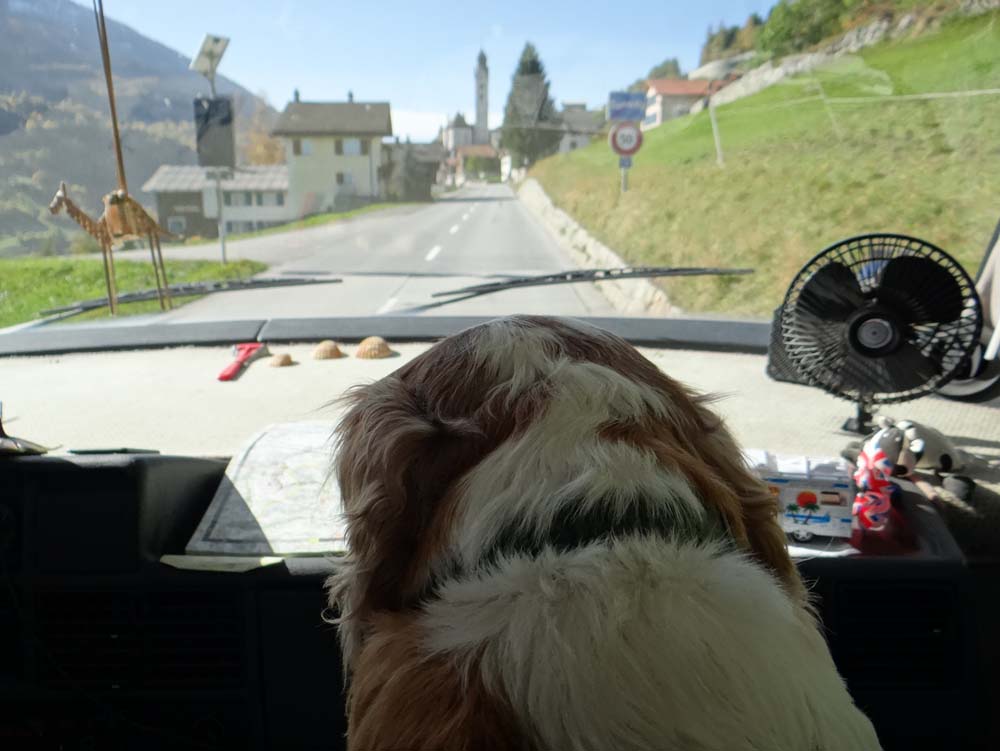 After an hour or so, the road started to bend upwards. A huge rough parking area offered a great view point, and a chance to investigate some large metal circular signs we'd seen alongside the road. Turns out we were stood above the world's longest tunnel, the 35 mile long Gotthard rail tunnel, costing a measly £6.4bn, easily outstripping my monthly beer budget. Sadly eight workers died building it.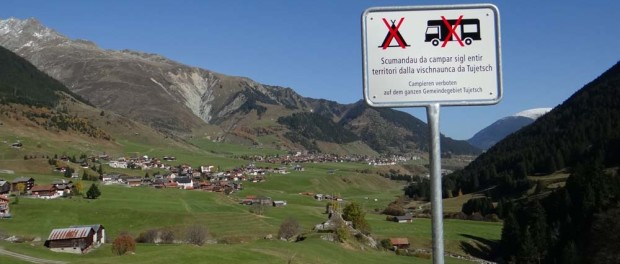 Turning the adjacent sign, my palms became sweaty. Time to cross the pass, which the ski map shows as a vertical snow-covered ascent, a few switchbacks thrown in as a compromise for the non 4×4 among us.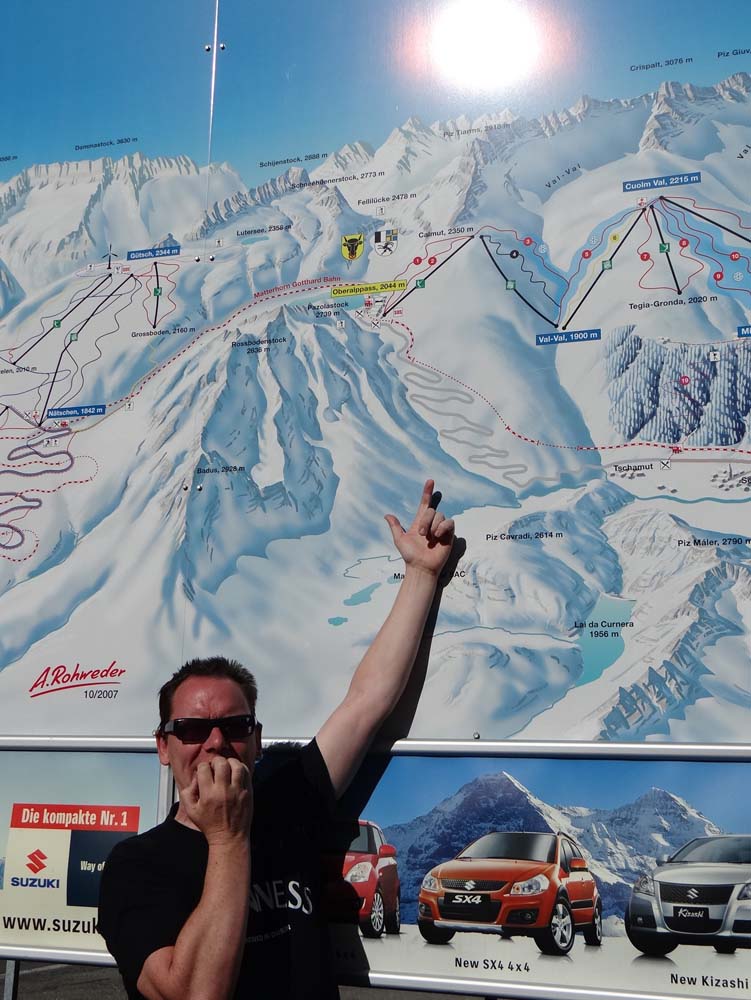 Right, time to get on with it. Just as we pulled out and turned a corner cut into the mountain side, the road narrowed to a single lane. Sheeze, we've miles to go! Fortunately it was just another pinch point, widening out after a few hundred meters. Cars and motorbikes continued to pass us whenever a suitable few second opportunity arose, and I tried to help by indicating right at safe points. One passing muscle machine frightened the three of us as it howled its way past, causing us to jump and laugh (I alone popped out a small expletive). No lorries or coaches though, maybe because it's Sunday, which makes the job so much easier.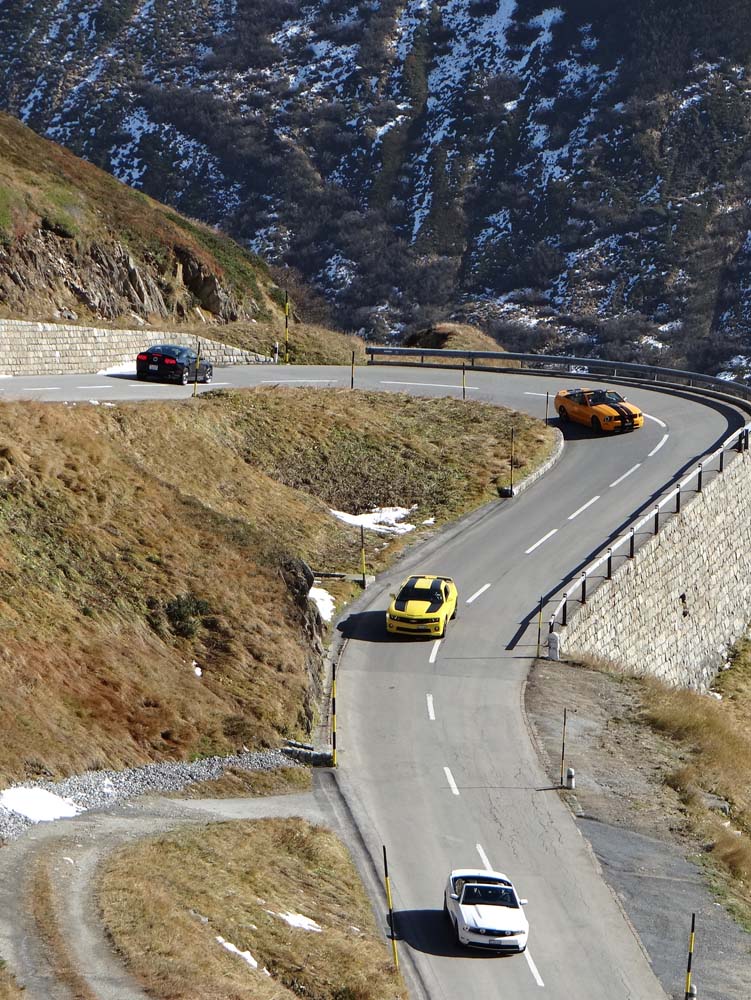 A short while later, we pulled into a lay bye, with the top of the pass in sight to grab some photos.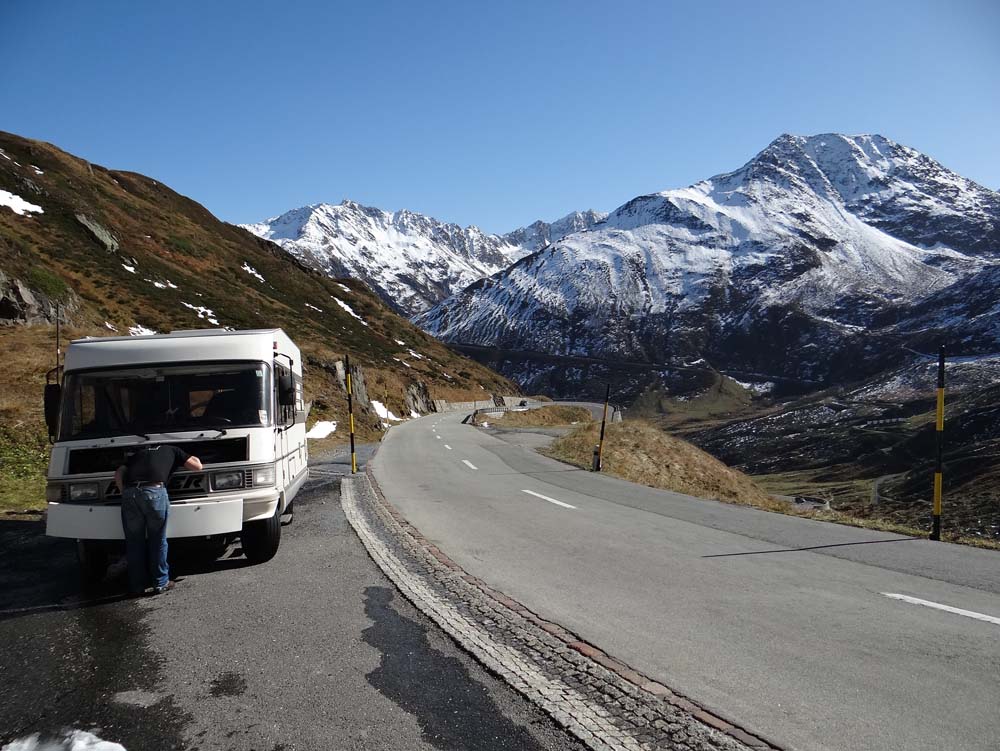 After fooling around in the snow with Charlie, legging it back in a panic to stick a rock under Dave's wheel, then fooling around some more, we took the last few meters to the top of the pass. A weird sight greets you. In among the usual restaurants  parked cars of other tourists and locals, there stands a red light flashing lighthouse. We couldn't work out why it's there, which is why it's there. Riddle me this Batman!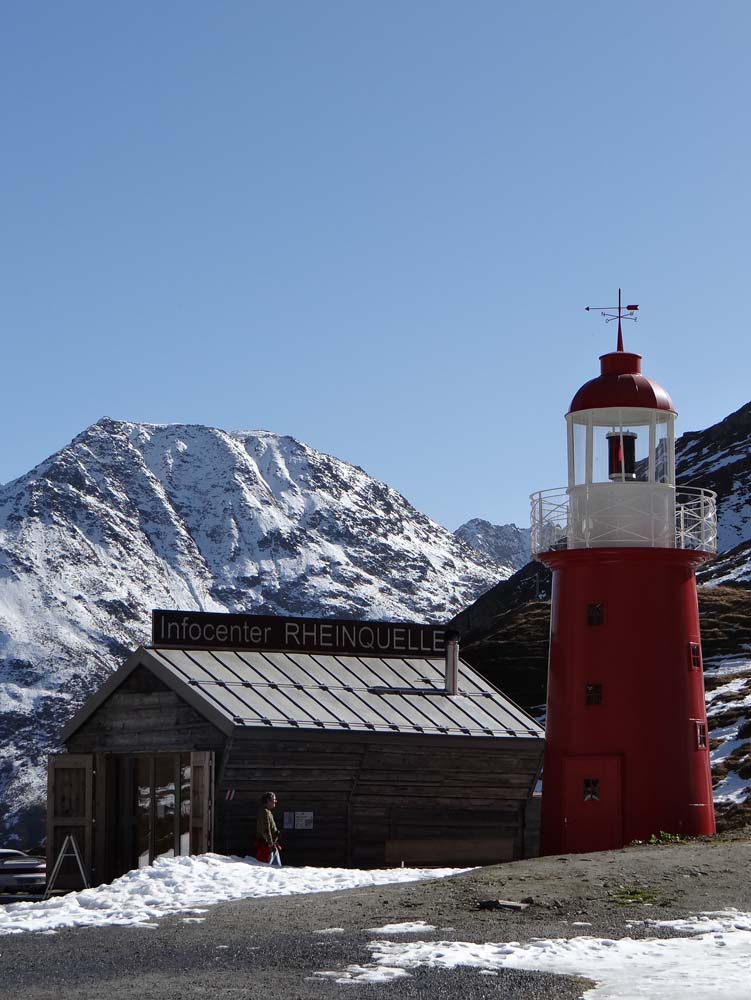 Firing up t'Interweb (yes indeedy, we have good Internet access here, amazingly), we looked it up. Which is exactly what the locals intended – it's there to highlight this is the source of the Rhine. They're even planning to bring a huge Dutch canal barge up here in bits, weld it back together and make a museum. We must come back and see that!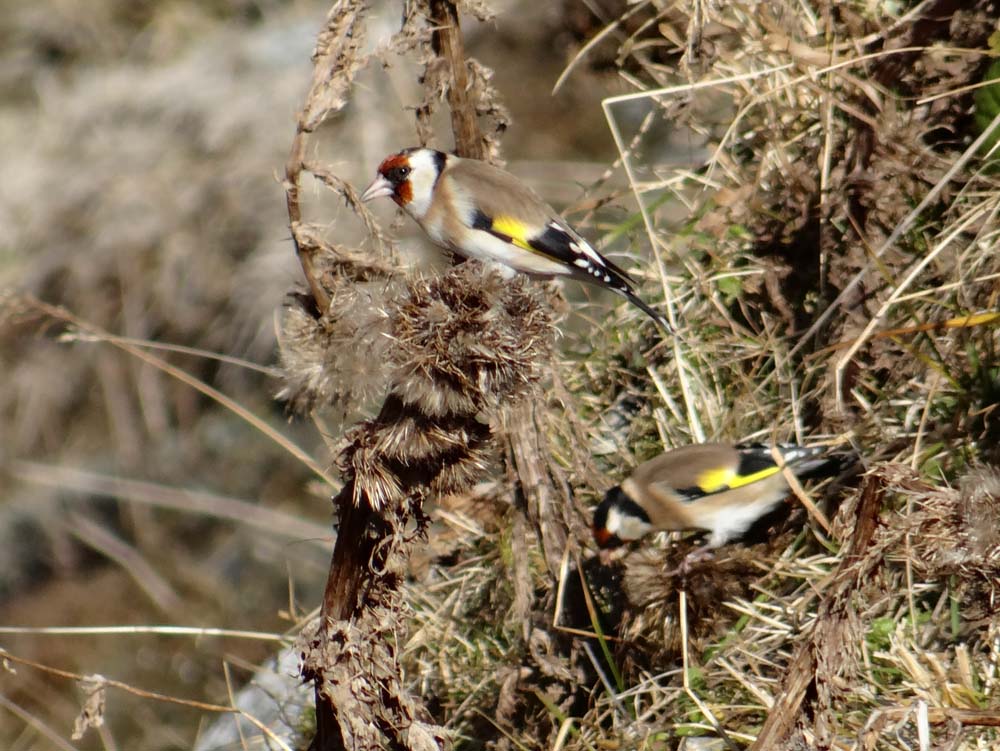 Just the other side of the pass, a few motorhomes are cheekily parked in paradise. They're all Swiss, so we guess it must be OK to stay here – both from a legal point of view and the fact we might freeze or be snowed in. Nope, we're not exactly mountain experts, they're big fearful things to us. We joined them, went for a walk up a crazy 4 x 4 track behind us which somehow bypasses the pass road.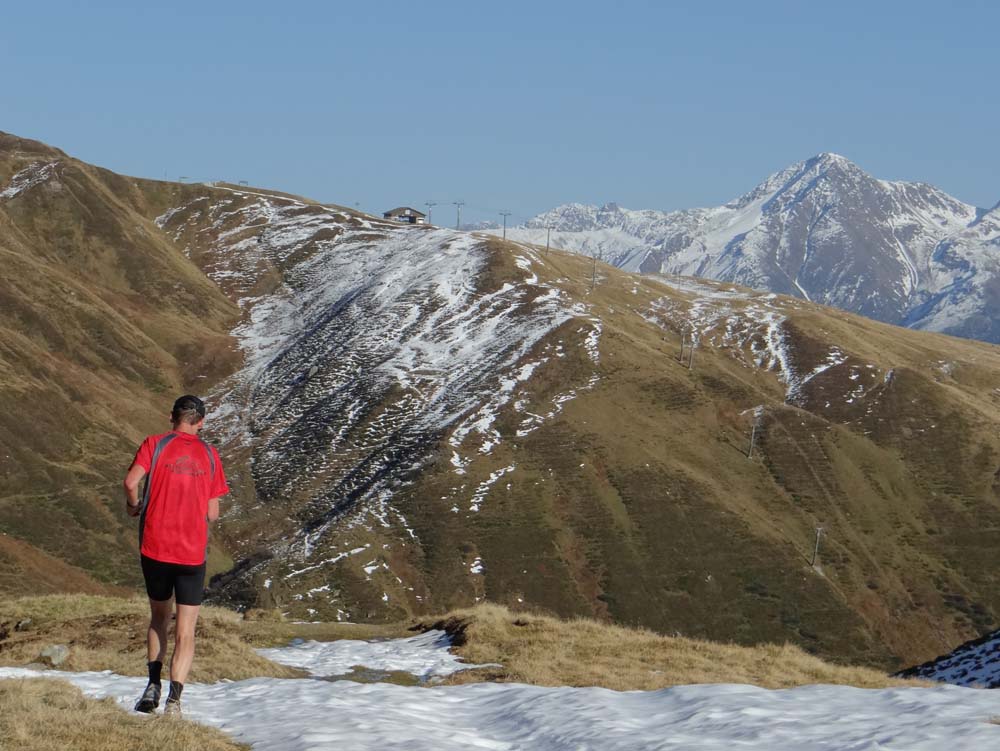 When we came back it was 32 degrees in Dave. On the way down an elderly lass spoke to us in a language neither of us recognised. Ju replied in German and we gathered she was saying it was roasting. We don't disagree, the sun is still up at 5:48pm and it's summer-hot in Dave.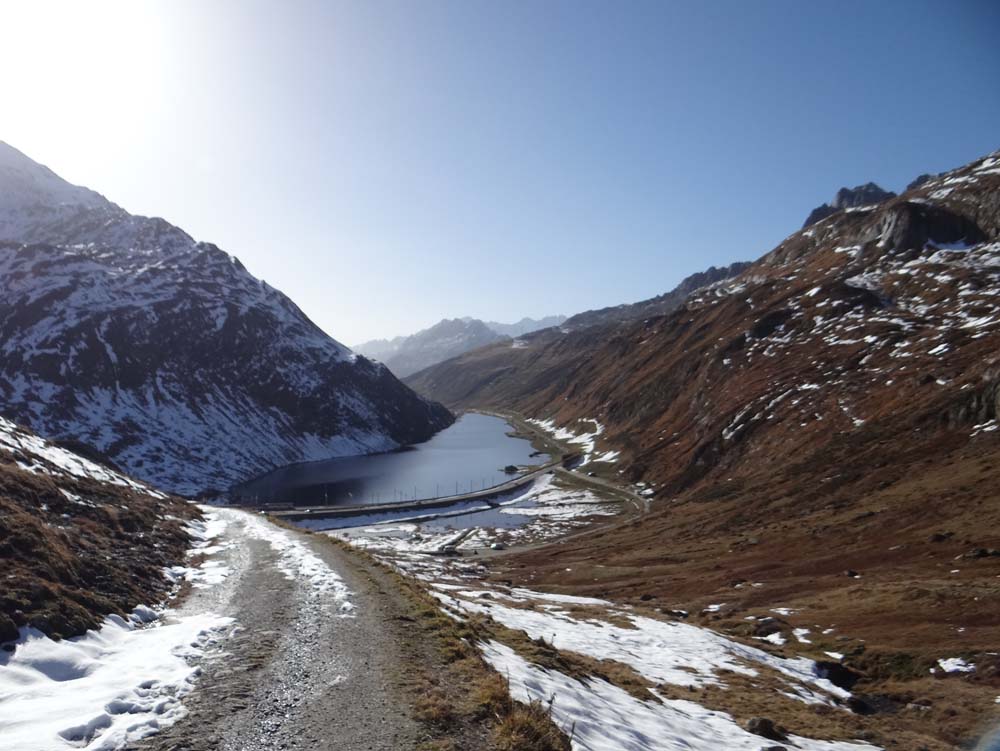 Some of the vans have since left, making us a little nervous, but more have arrived too. In front of us a Swiss couple are chilling out, one sat in a deckchair writing, the other is filing her nails sat in a rock in the sun. Ju is sat up front reading and Charlie is snoring off his snow scrabblings. There is nowhere in the world I would rather be right now.
Cheers, Jay