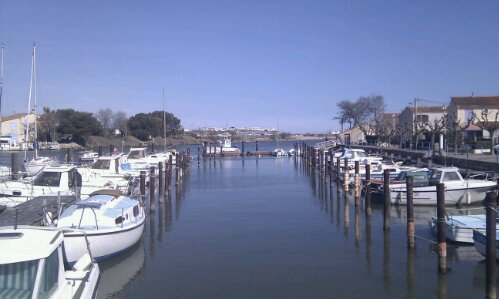 We're here: N43.21527 E3.23422
The weather is: clear blue skies but a tad windy
We decided it best not to push our luck stopping another night by the road in Narbonne Plage, so this morning we set off a little way along the coast to Les Cabanes de Fleury – a small fishing port.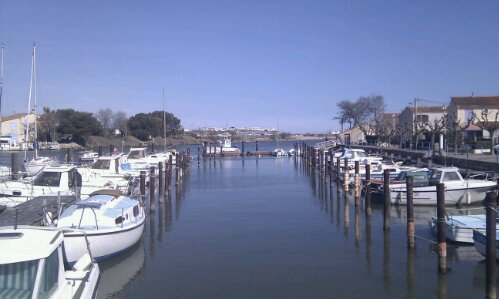 Our book listing aires said motorhomes could park anywhere for 24 hours, but it looks like things have changed since it was published a few years back. Probably fed up with motorhomes littered around the narrow streets, there is now a one way system around the town. This leads you to the beach and, just before it, a newly built aire. They're now charging €6 a night to stop, but that's the going rate for a place near the Med it seems. I managed to persuade J that we might not get charged as it's a bank holiday (a person comes round to collect the money) and even if we do, stopping here will save a bit of wear on Dave's clutch. So, we're parked up surrounded by about 30 vans of them, all French. I was surprised how many there are, but then at 3pm, cut off time for the free day parking, about 75% of them left.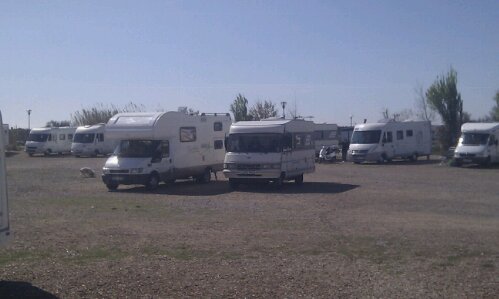 It's a lovely quiet little place. We've walked around it twice looking at all the boats – none of which are fishing boats these days. We had a walk down to the beach where J built a 'structure', can't really call it a castle it was more of a sea defence test. It lasted so well (despite Charlie helping the sea to destroy it) that we left it standing – he's just gone back to see if it's still there.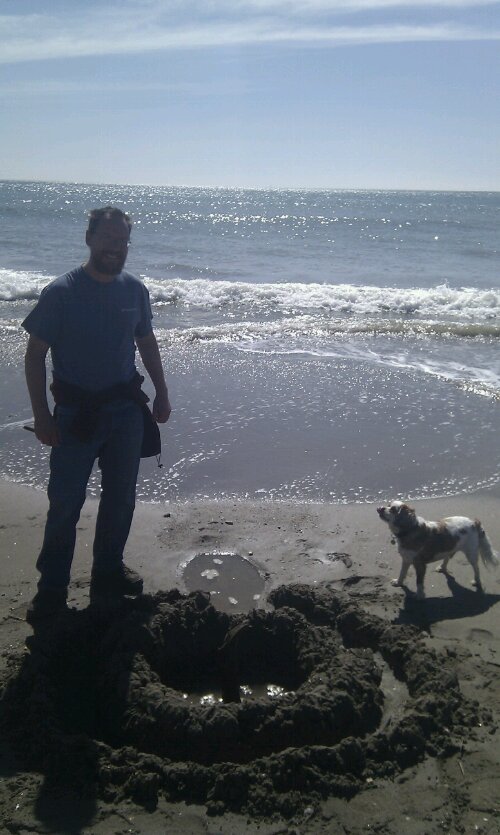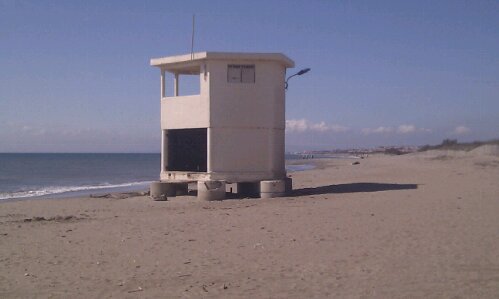 This afternoon we ate far too much fresh baguette, cheese and pate. We both had a nap then spent time looking to see where we fancy going in France. These few days of waiting for repairs have us in a state of limbo. We daren't venture too far and have lost a bit of our freedom, so we're using the time to plan, catch up on sorting thousands of photos and other bits of admin.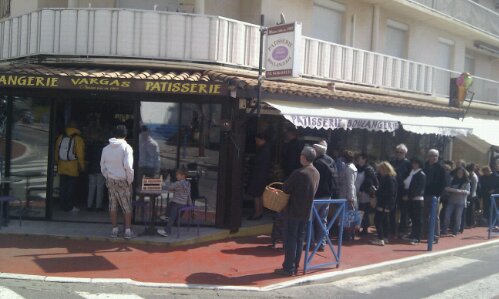 In a couple of days we'll have been on the road for six months – it's strange to think back to our old lives. I know many of you will be coming to the end of a long weekend, but after all this time the thought of getting up and going to work seems alien. About as alien as the thought of travelling did back in September.
Back to the garage tomorrow to see when they can get the parts to fix Dave. Also we need see if we can find a hotel (incase they need Dave overnight). Fingers crossed the Fiat garage will be able to fix him fairly quickly – we want our freedom back.
Ju x
Bonus pic for our ex-colleagues in the energy industry.