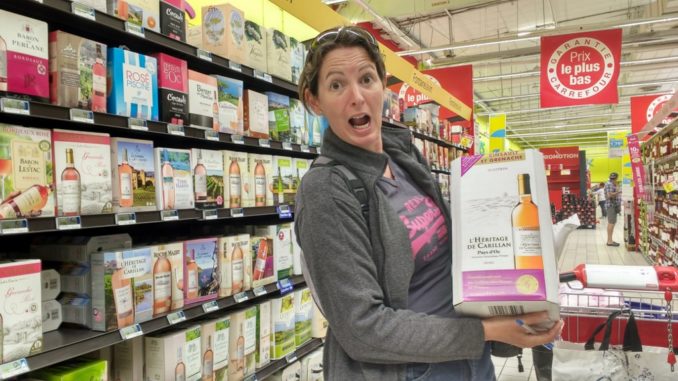 Zagan the motorhome is with more motorhomes than he's seen in a long time, at the popular aire in Le Crotoy (N50.21927, E1.63446) on the Baie de Somme in Northern France. At €7 a night it isn't much more than a dusty patch of land, with a service point for €2, but it is right next to the town which is brimming with restaurants and, because summer has started here, there are also some arcade games and a circus.

Time seems to have sped up, rushing us towards an ever-nearing date with a ferry. We don't mind. We're both really looking forward to getting home, giving our families hugs and staying still for a little while. However, the last few days have taken their toll. Sleepless nights wondering if everything will be OK at Charlie's vet appointment – has his pet passport inexplicably run out of date? – and thoughts whirling in the wee small hours about how to unpack before Zagan goes back into his storage space.  I guess we just don't have enough in our lives to worry about, so our brains focus on the most tiny of details.
On Monday we had the dreaded vet appointment. I am always nervous before we take Charlie (the pampered pooch) to any vet, and while I know he is only going for a tablet and to have some paperwork done, the thought still has me off my food all day (note to self, arrange a morning appointment next time!). To kill time we headed over to the Carrefour Commercial Centre just north of Amiens and spent a couple of hours going 'wild in the aisles' in our own, albeit sedate, version of supermarket sweep. With Zagan's cupboards straining under the weight of food, wine and beer, although obviously not in order of volume there, we managed to eat some biscuits before driving over to Lidl to the west of Amiens.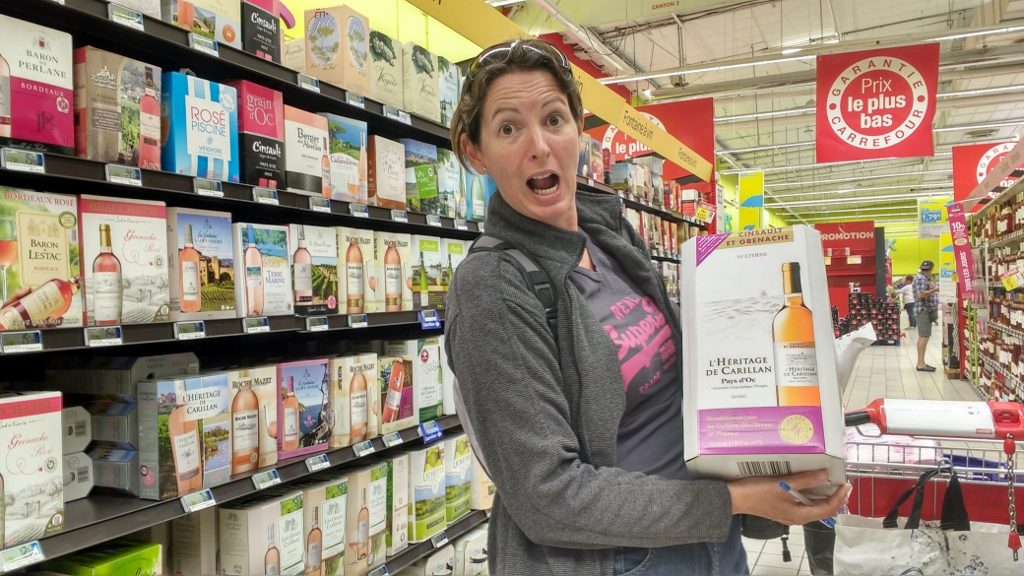 The Lidl in question being about 100m from the vets and the recommended place to park as the car park at the vets was small (this Lidl is at: N49.98369, E2.27535, and the vets is at: N49.904456, E2.273613). As we were early, and to kill some more time, I nipped in and grabbed a few staples that I knew would be cheaper in Lidl than Carrefour – milk, spread, more wine. With things now falling out of Zagan's cupboards when we opened them and the fridge door barely able to close, we grabbed Charlie's paperwork, medication and passport and walked around the corner to the vets.
When heading home from France, Charlie likes to visit a vet in St Omer called Dr Dandrifosse (partly because we like his name). Here he gets a full check up before having his pet passport treatment, which is a worming tablet which he takes every three months anyway. While Dr Dandrifosse does a really good job, and was the first to diagnose Charlie's arthritis, we're usually with him for about 20 minutes, so it costs around €40. This time we know Charlie will need to see his own vet at home within a few days of us getting back about his arthritis medication. So we wanted a vet that would just give him the treatment, fill in the passport and let us go on our way as cheaply as possible – like the vet we visited in Estonia for €8.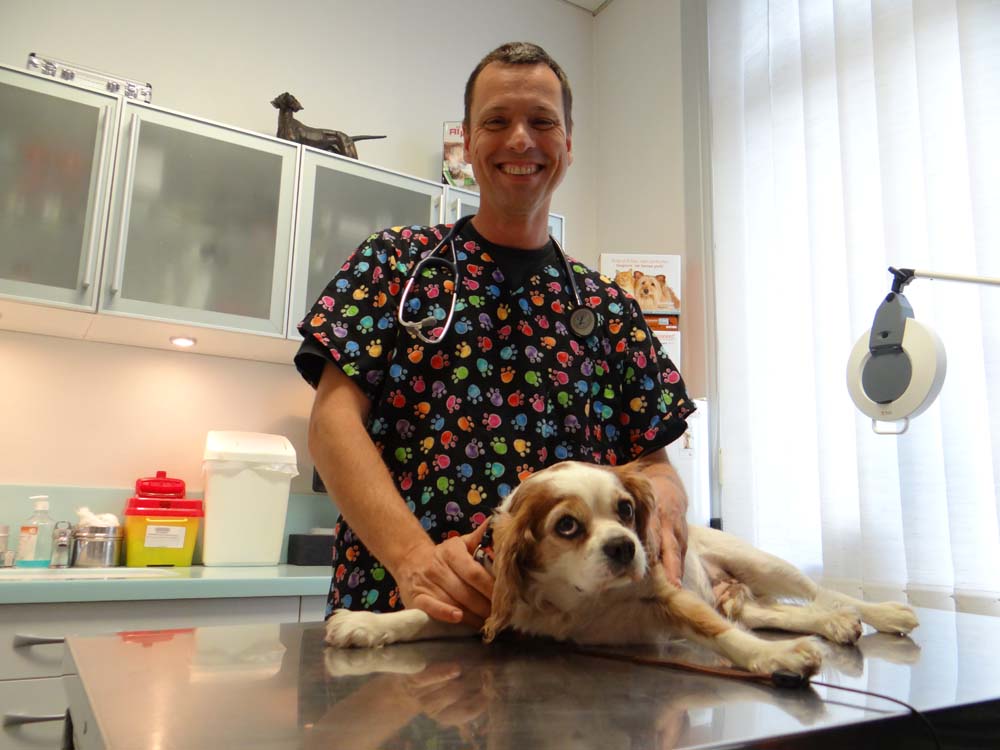 I asked on a few Facebook forums and got loads of responses saying Charlie had to have a check up to say he was fit to travel. Fortunately a voice of reason cut through the people who were trying to help but weren't up to date on their facts. The rules changed so you don't need a check up and the 'fit to travel part' is only needed by certain travel companies (the scheme is described here). I was also given a link to a very handy google map showing vets in Europe and a rough idea of costs. We got in touch with a vet in Amiens (www.cliniqueveterinairedufaubourg.com) via their Facebook page, confirmed the price (€20) and booked an appointment. As we drove past we commented that it wasn't as plush as the vets he normally goes to, and suspected there wouldn't be an aquarium in the waiting area or plastic art deco dog statue like there is in St Omer. Once inside it was just like any other vets, and believe me we have seen a few with Charlie, tiled floor, seating and most importantly clean.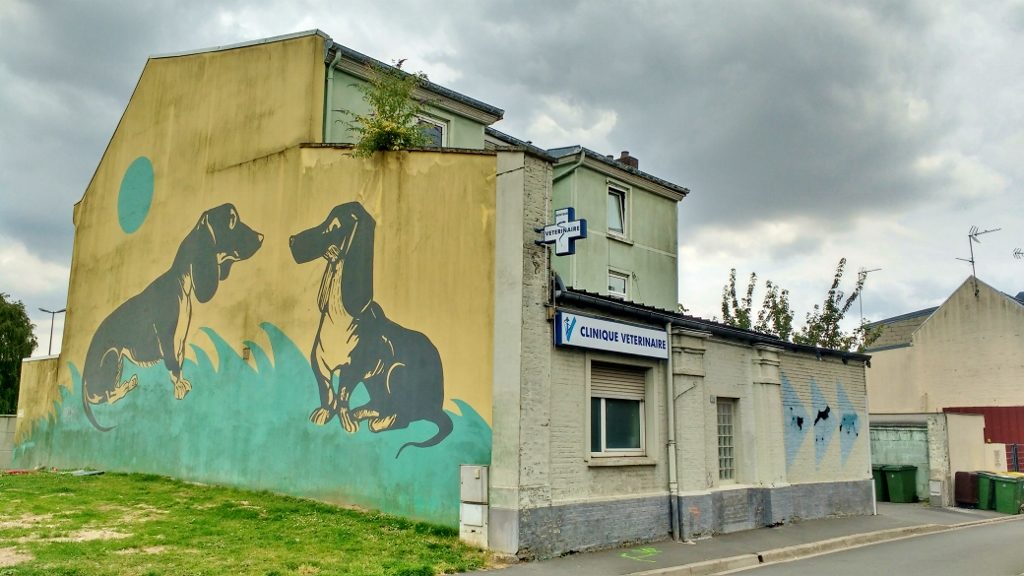 We were welcomed by the vet who told us he had seen four other UK dogs already that day. We popped Charlie onto the bench and he took out a syringe and filled it with something. At this point I had to step in to make sure nothing had been lost in translation, as the usual treatment was either a tablet or liquid. The vet smiled and said he found many dogs did not like the taste, so it this was easier for the dog and safer for his fingers. I have to agree with him, instead of the usual fight to get him to take the medication we stroked him and he didn't even notice the injection. With the paperwork completed we were off, ready to head back to the UK any time between 24 and 120 hours from now.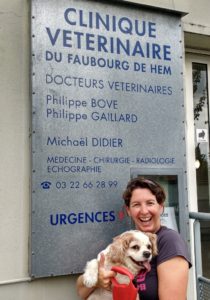 Fancying a last look at the coast we set course for Le Crotoy as we had visited the town in the past and remembered that the aire was big, so despite the holidays kicking in here there would likely be some spaces. Over the last few days of driving we have found several roads closed for roadworks. There is always a diversion signposted, but often this takes you a long way out of your way. Yes you guessed it, we met ended up on another 'deviation' as we headed for the coast, which was the last thing we needed after having had little to eat and being stressed about Charlie's vet visit. By the time we got onto the D940, the main drag to the town, we were both counting down the kilometres.
We settled in behind a fellow British motorhome and watched as he smoothly went over a level crossing. With the van fully loaded our crossing wasn't quite a smooth and with a loud bang from the area of the front right suspension the engine died. We pulled over, hazard lights flashing but not in a big panic as the same thing happened to us when we were leaving Morocco. Knowing that it would be the safety cut off switch, Jay popped the bonnet, jumped out and reset it. Moving again, we decided that we might have to get our friendly garage to have a look at it when we get back, another thing for the Zagan list.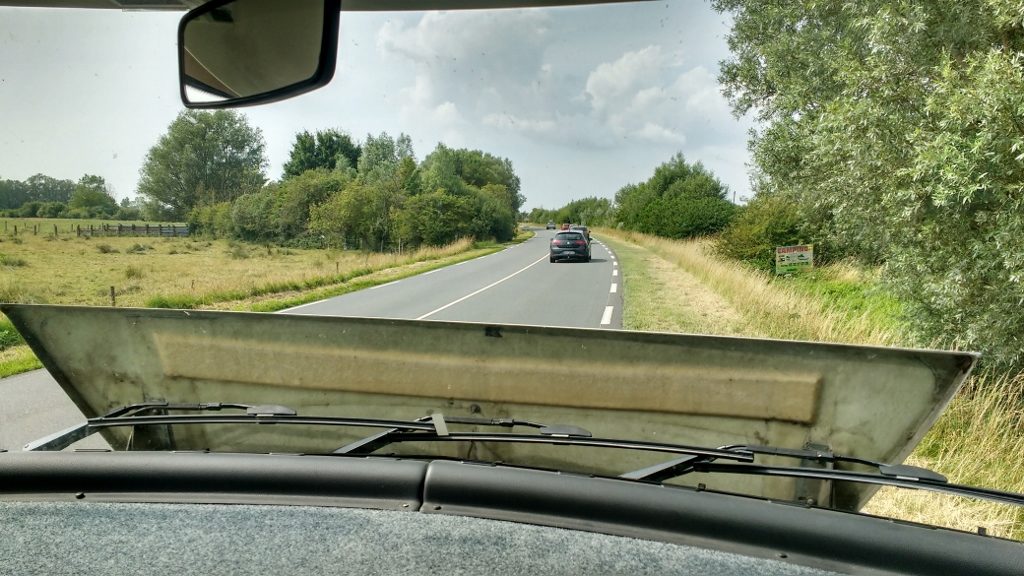 We arrived in the aire, parked up, got the awning out and relaxed. Yes awnings seem to allowed here (the rules from aire to aire vary) and it's a good job because the temperature is back in the 30's. When the air had cooled a bit last night we went for a walk around the town.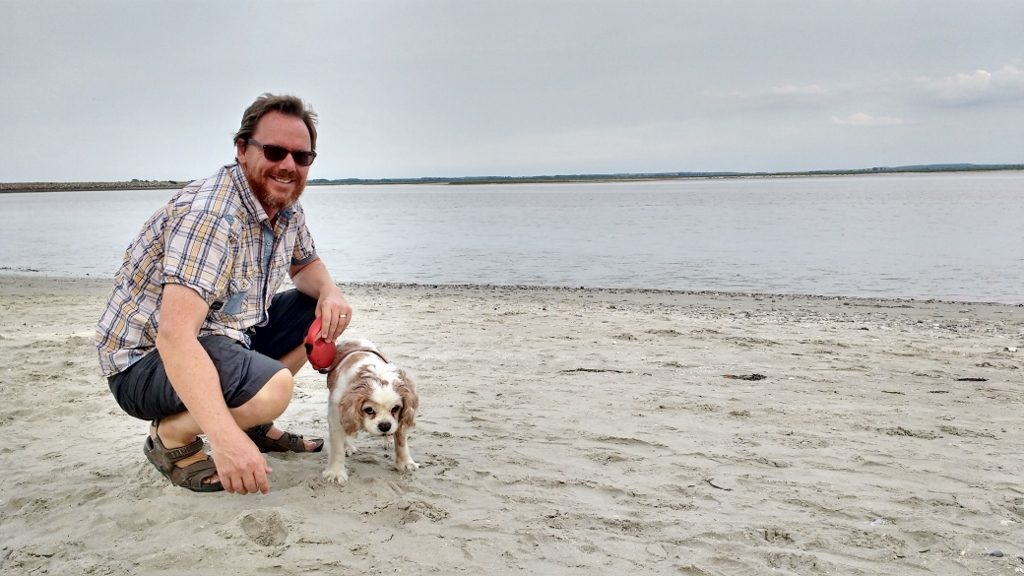 Over a drink we decided to stop here for another night, so part of our recently acquired booze stock up was raided. Today has been a day of trying to keep cool ahead of a meal out tonight. On Wednesday we have a rendezvous with our friends Phil and Jules before we catch the ferry together on Thursday morning. The budget is taking a hammering this week, but we are making sure that we are squeezing every bit of fun from what has been an awesome trip.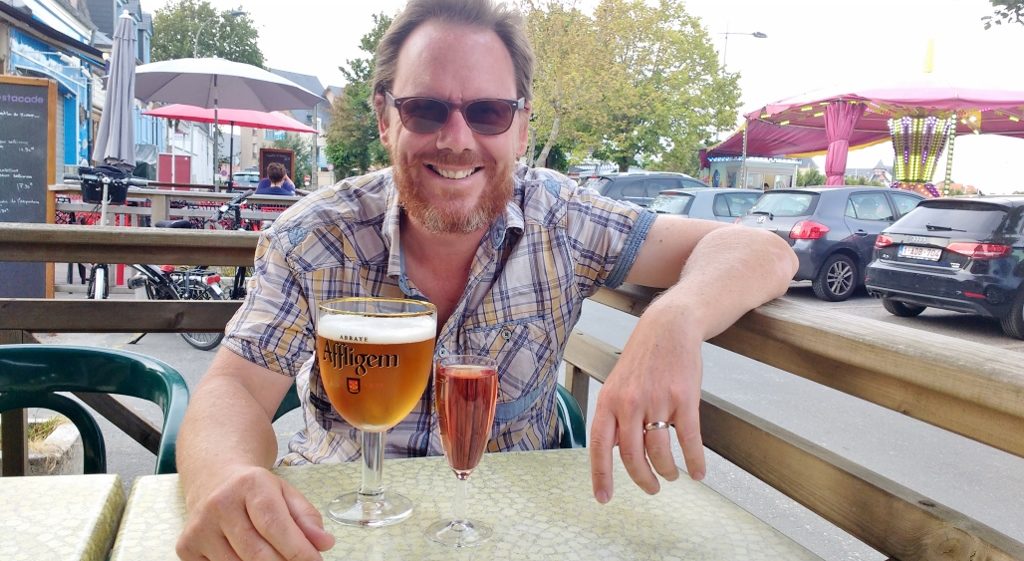 Ju x
Bonus pic – I loved this dog poop bag dispenser, they are trying to make it cool to pick up poop as it hasn't always been the done thing in France.